Find new and creative ways to incorporate your favorite Red Vines & Sour Punch candy
into delicious, easy to make treats that will impress family, friends & followers

Find new and creative ways to incorporate your favorite Red Vines & Sour Punch candy into delicious, easy to make treats that will impress family, friends & followers

---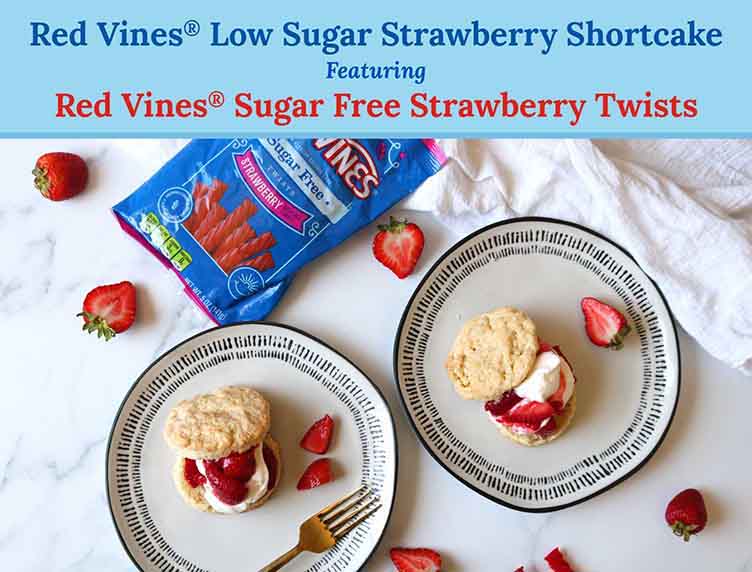 Get ready for a whole new spin on a classic dessert. Indulge yourself with a Strawberry Shortcake recipe made with low sugar, made even more delicious with Red Vines.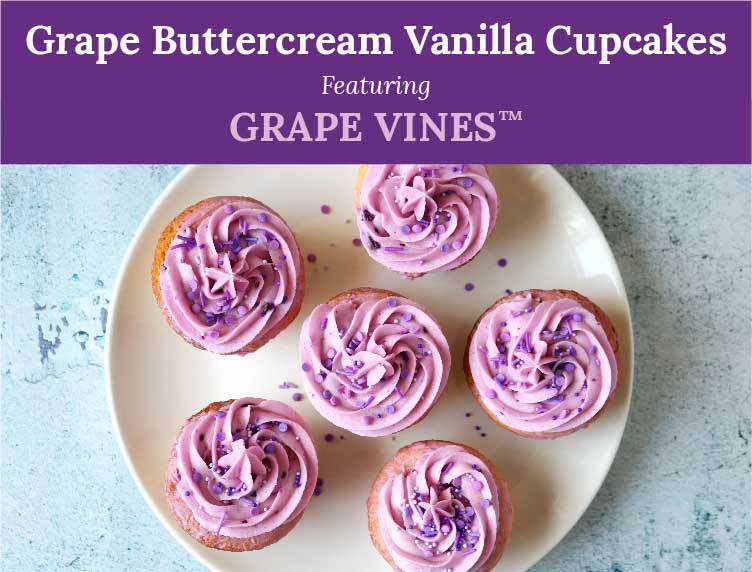 Who doesn't love a cupcake?? Gratify your taste buds with these Grape Vines inspired treats.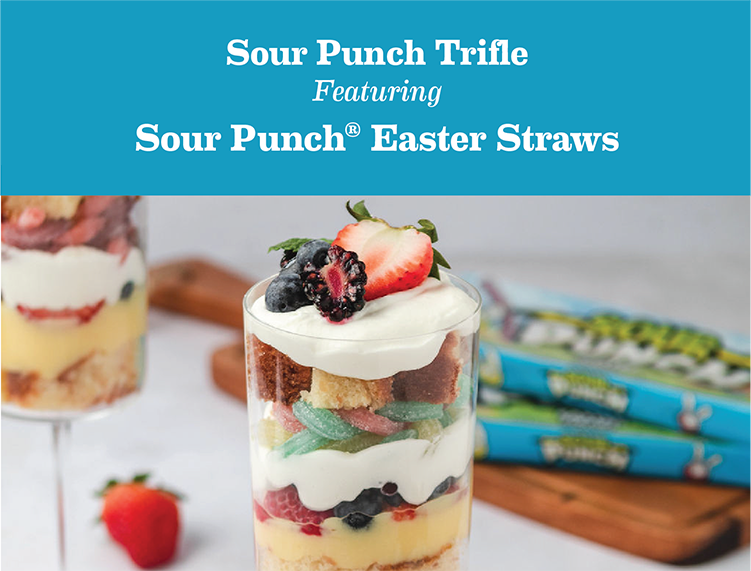 What's colorful, tasty, and perfect for springtime, too? This SOUR PUNCH Trifle recipe that is unique, just like you!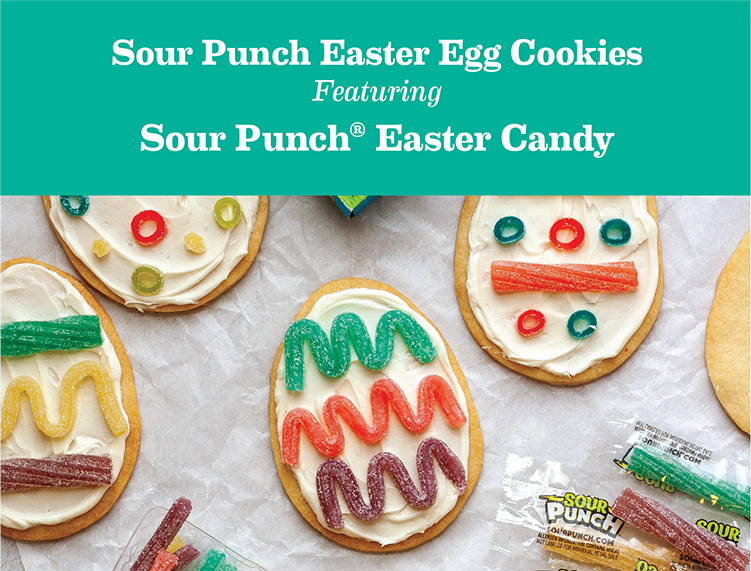 A sugar cookie that's as fun to make as it is to eat! This vibrant Easter dessert will be a hit with all your little bunnies.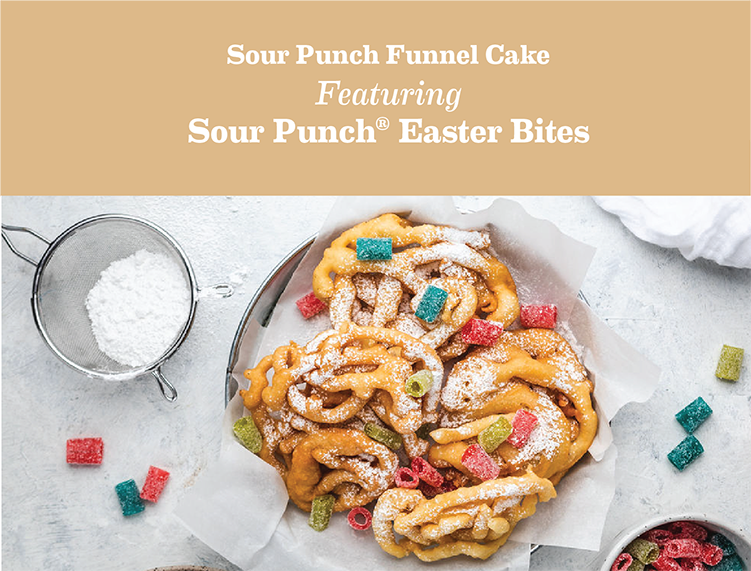 This recipe puts the "fun" in Funnel Cake! Gather your ingredients and prepare for a lively springtime indulgence.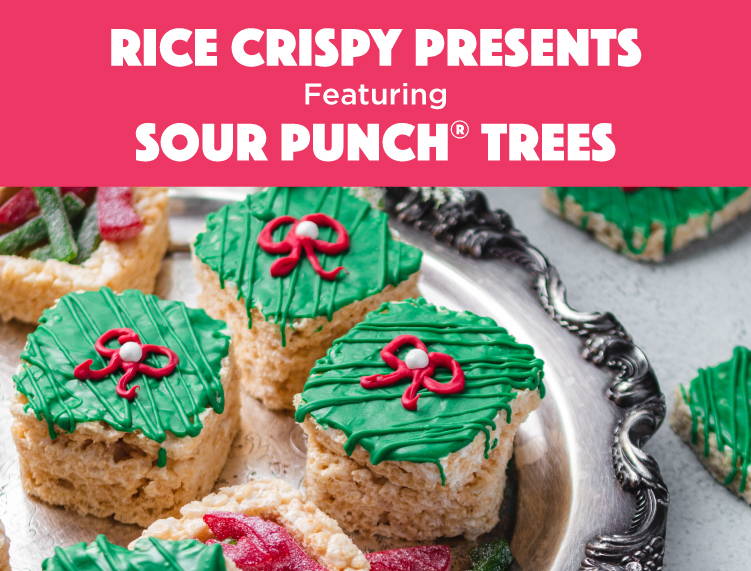 This year, give the gift of delectable Rice Crispy Presents featuring SOUR PUNCH Trees. Open the present for a sweet surprise and then munch on the whole thing!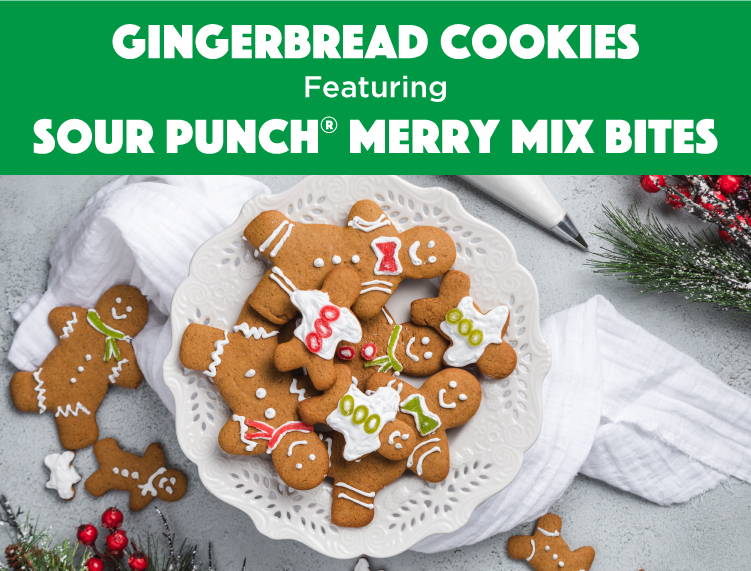 Bring joyous smells and flavors to your household with these jolly Gingerbread Cookies featuring SOUR PUNCH Merry Mix Bites.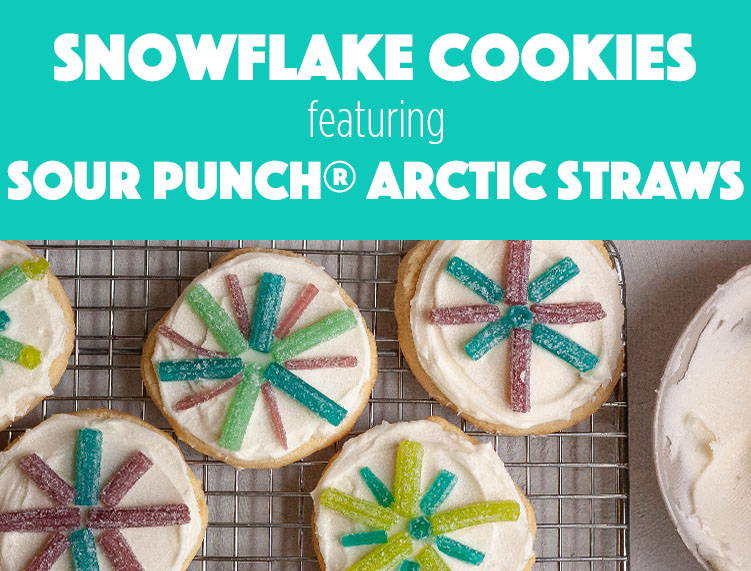 Winter bliss takes on a whole new meaning with these delightful Sugar Cookies featuring SOUR PUNCH Arctic Straws
Bats and Pumpkins and No Bake Pie, oh my! Easy as pie takes on a whole new meaning with this delectable no bake pie with pretzel crust.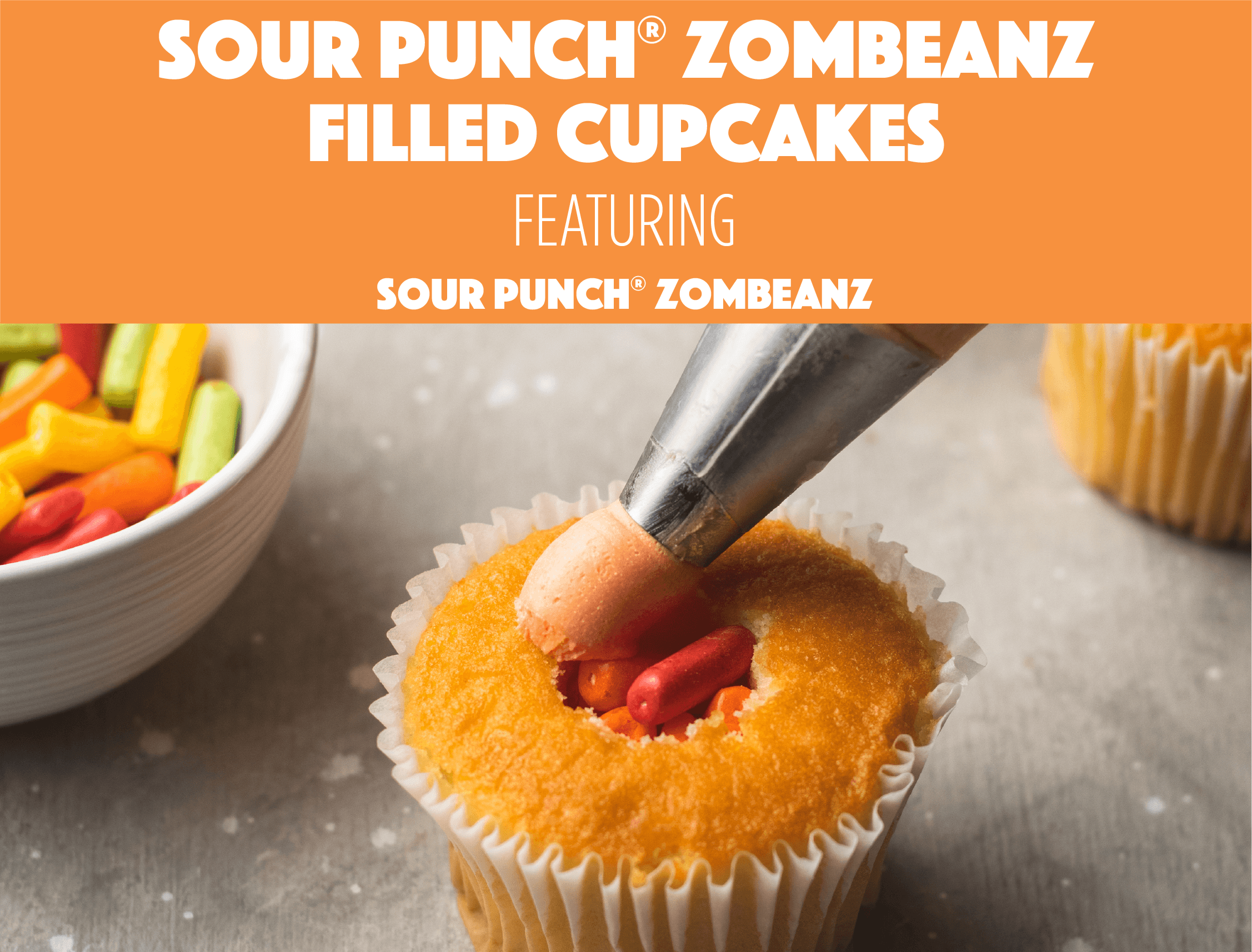 Take Halloween treats to new heights with these frighteningly flavorful cupcakes featuring Sour Punch Zombeanz.

You've never experienced a sandwich quite like this. Prepare to indulge in savory-sweet perfection.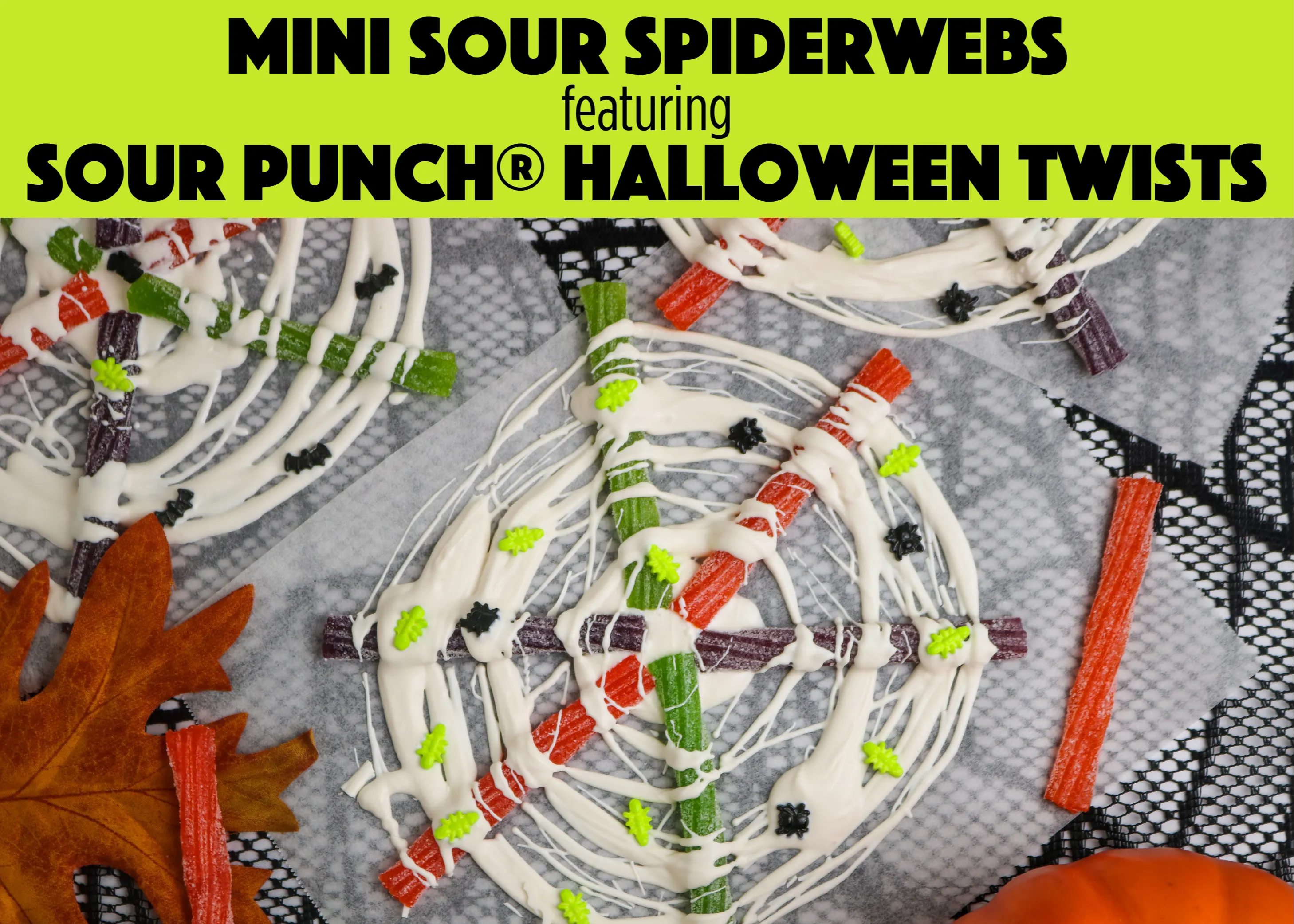 Spiderwebs aren't so scary when they are this sweet! Create these unique sour treats for your little goblins.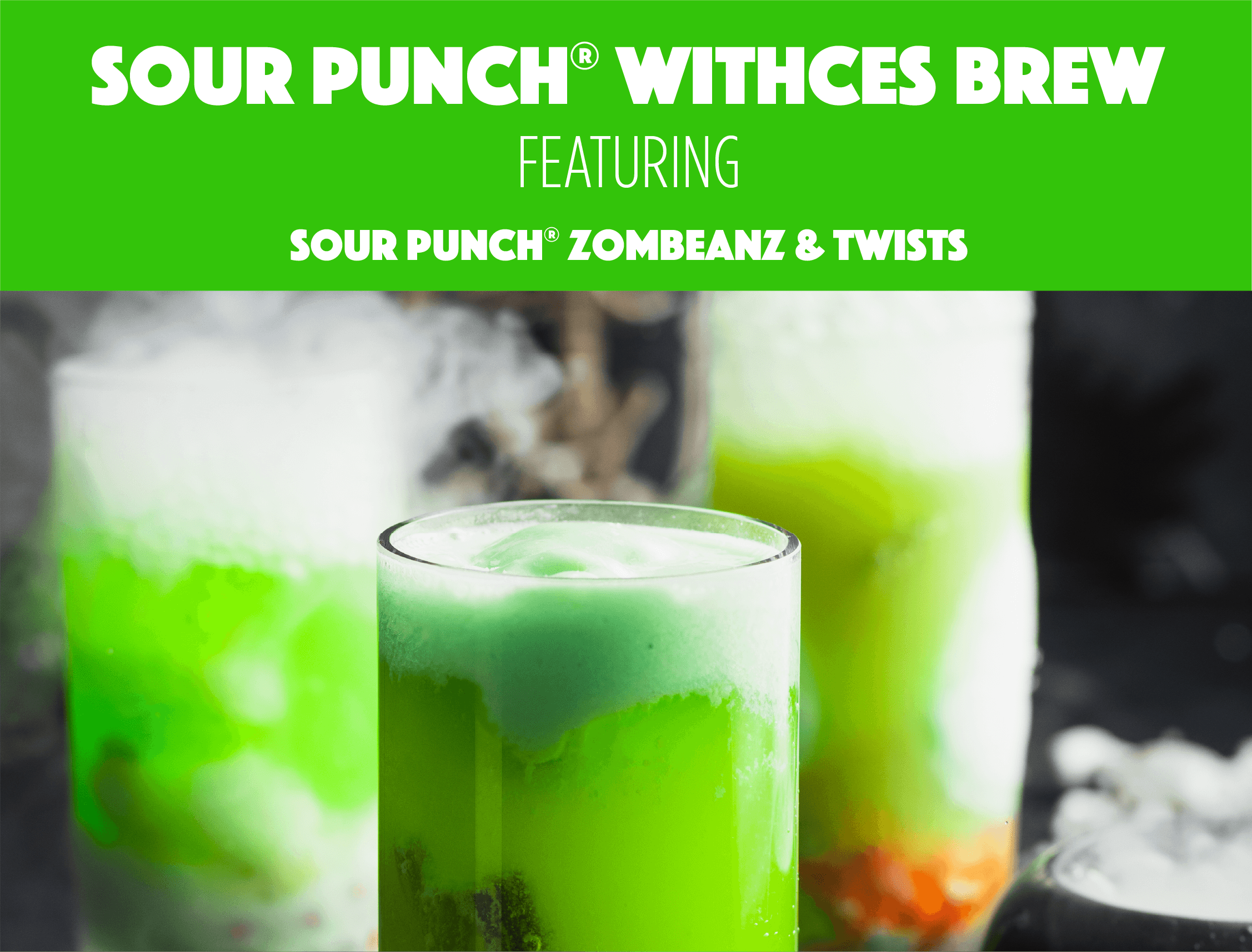 Grab your broom and take your taste buds on a ride with this Sour Punch Witches Brew featuring Sour Punch Zombeanz & Twists!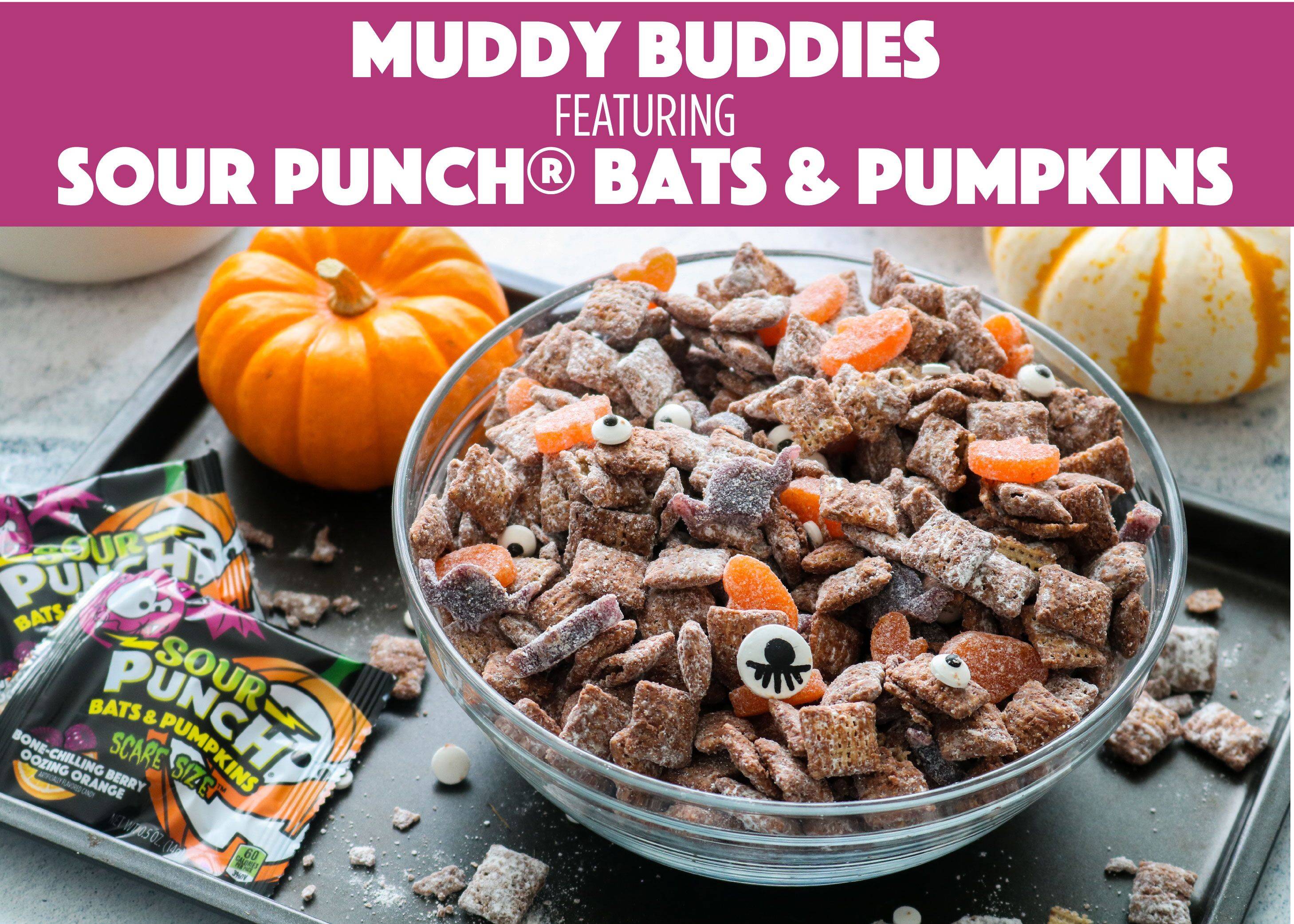 Slightly sweet. Slightly sour. Very spooky! Enjoy this Halloween themed classic dessert with Sour Punch Bats & Pumpkins.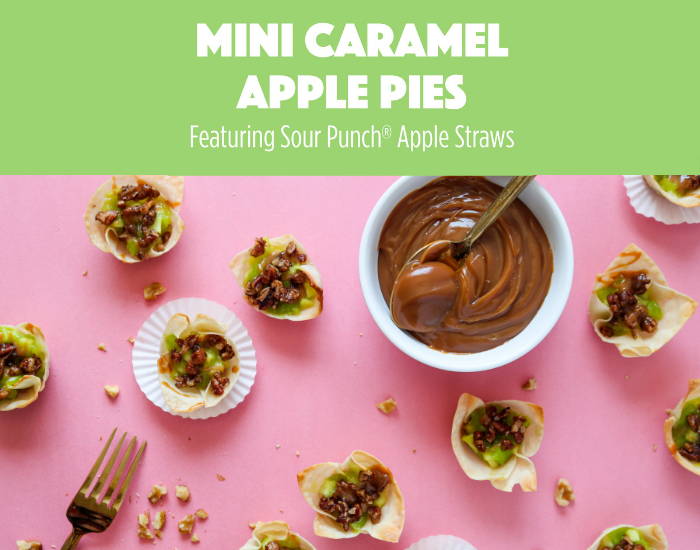 Fall is almost here...which means it's time for some apple pie with a sour twist! Learn how to make these sweet and sour Mini Caramel Apple Pies.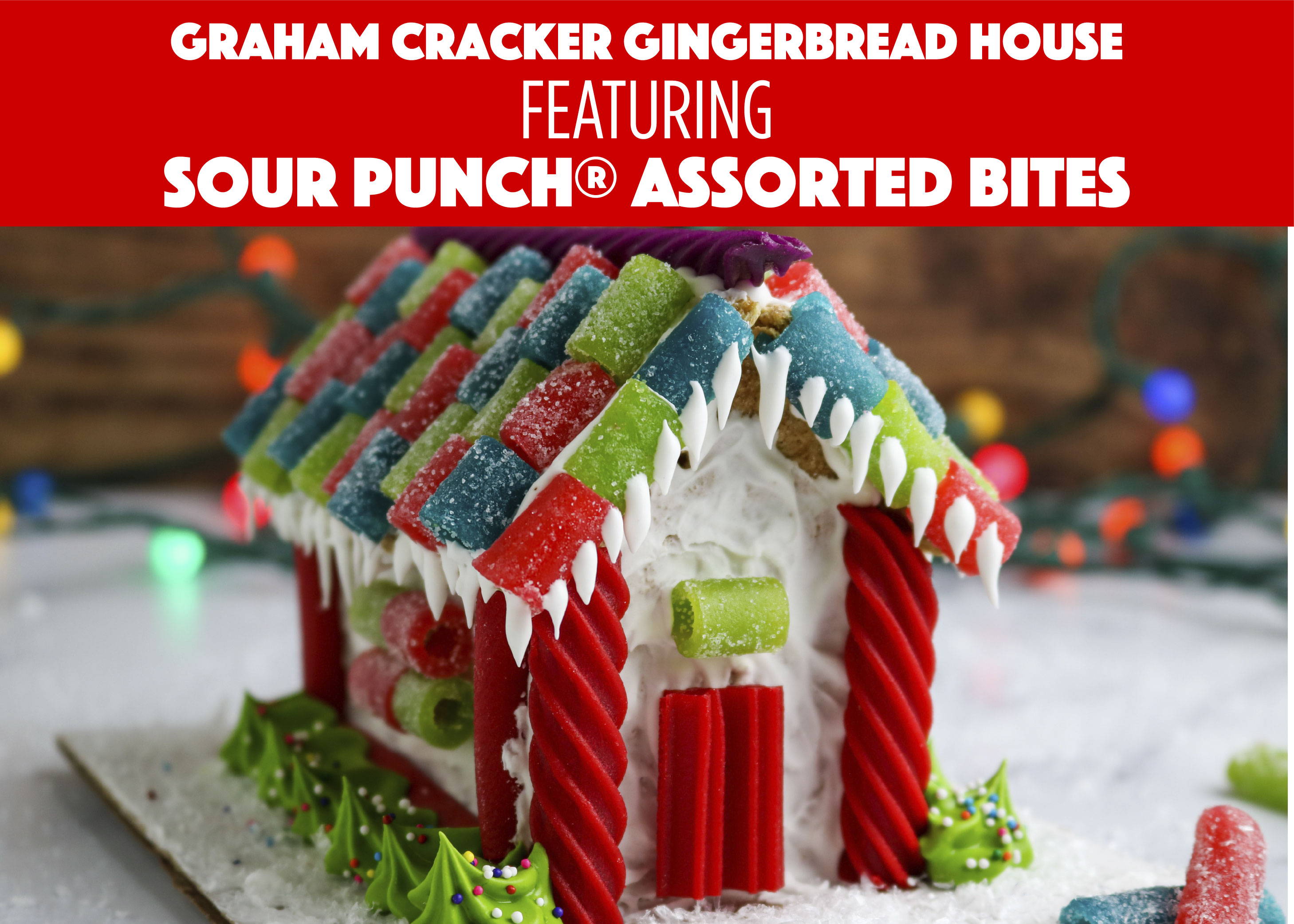 It's not the holidays without the tradition of making a gingerbread house! Try this fun and easy gingerbread house made with graham crackers, Red Vines Twists, and Sour Punch Bites.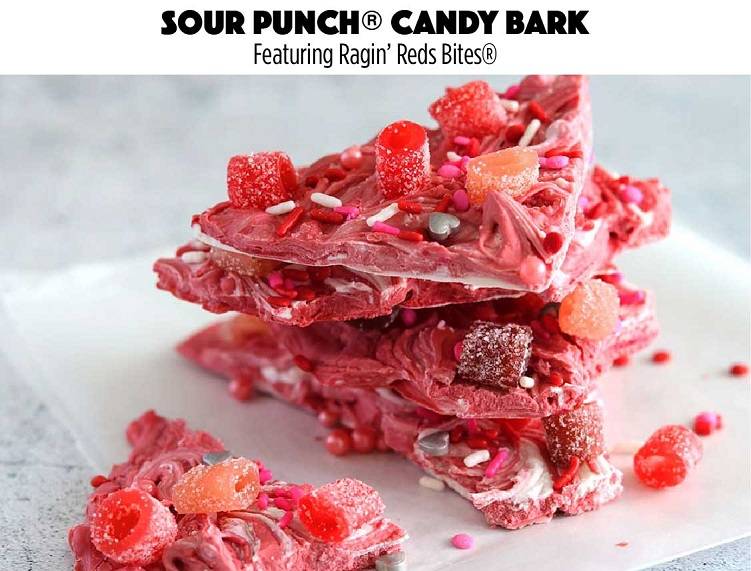 Sweet & creamy white chocolate meets its perfect match with a burst of sour flavor. A colorful treat to really punch up your snack time!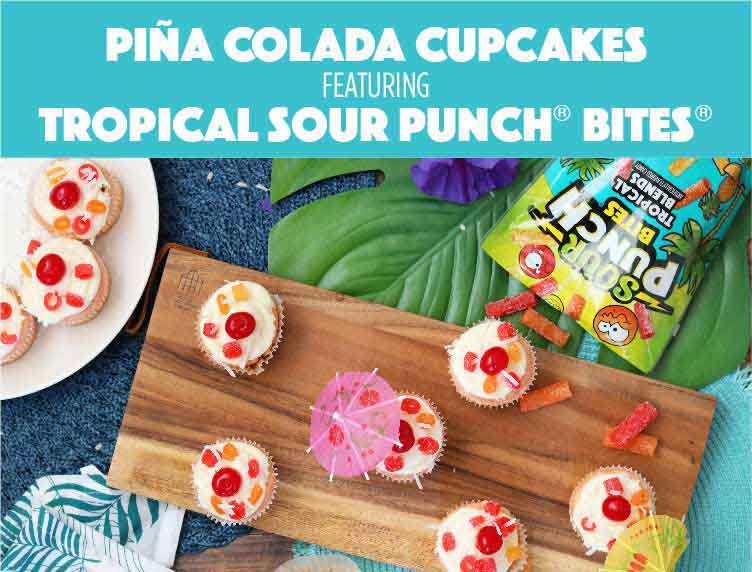 If you like Piña Coladas... you'll love these cupcakes!
Learn how to make these tasty tropical treats and enjoy them all summer long.

Make it a sweet & sour summer! Learn how to stay cool with a popsicle recipe inspired by classic Sour Punch fruit flavors.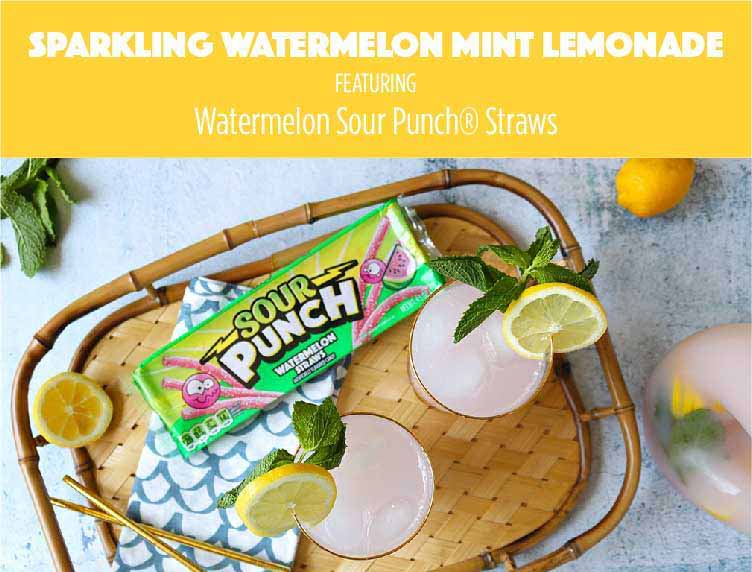 Make happy hour sparkle with a cool and refreshing lemonade recipe, inspired by our favorite summer Sour Punch flavor!
Make your taste buds go wild with this arctic-inspired Iceberg Float recipe. Float on with your favorite unicorns of the sea - this tasty bev was inspired by our favorite one-tusked wonder, the Narwhal!