Red Vines Reindeer Treat Bags Holiday Craft
With Red Vines Original Red Licorice Twists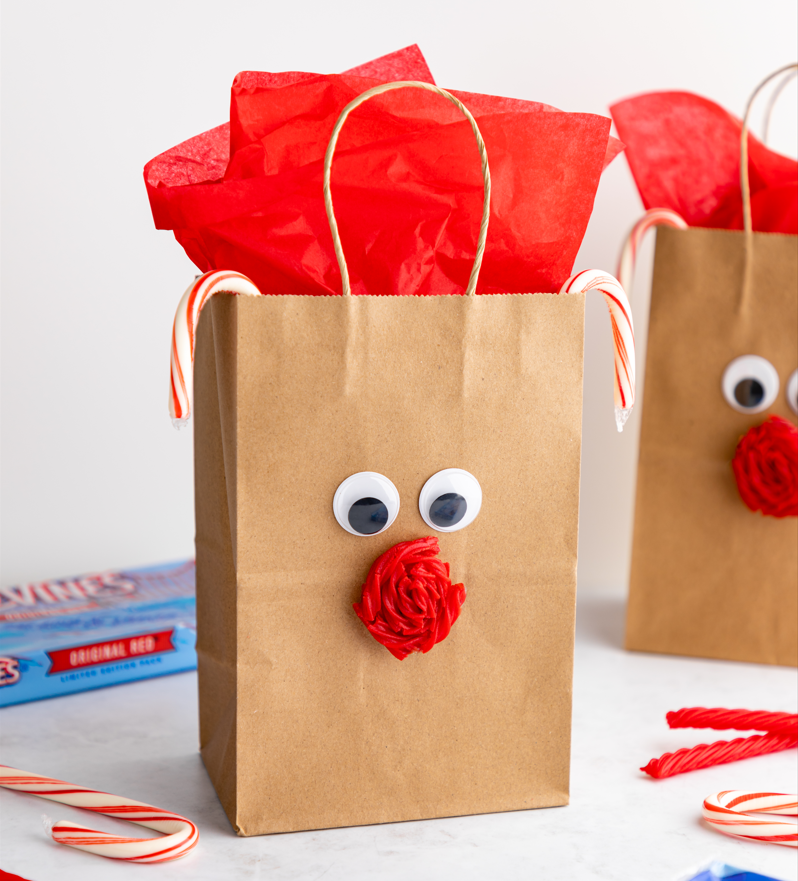 What You'll Need:
6 medium brown paper gift bags
12 large googly eyes
6 sheets red tissue paper

12 candy canes
Glue (recommended: hot glue)
Small T-pins
Roll Red Vines Twists
Unwrap your tray of Original Red Licorice Twists. Gently roll six licorice twists into a circle.
Secure Each Twist with a T-Pin
Using one or two small T-pins, secure the red licorice rolls.

Glue the Googly Eyes
Glue two large google eyes onto each brown paper bag.
Glue Nose On
Glue a red licorice roll onto each bag.
Insert Tissue Paper
Insert one sheet of red tissue paper into each bag.

Insert Candy Canes
Add two candy canes to each bag, creating the appearance of reindeer antlers.
Gift Your Homemade Holiday Gift!
Choose six lucky elves to gift your reindeer treat bags to.

Similar Crafts/Recipes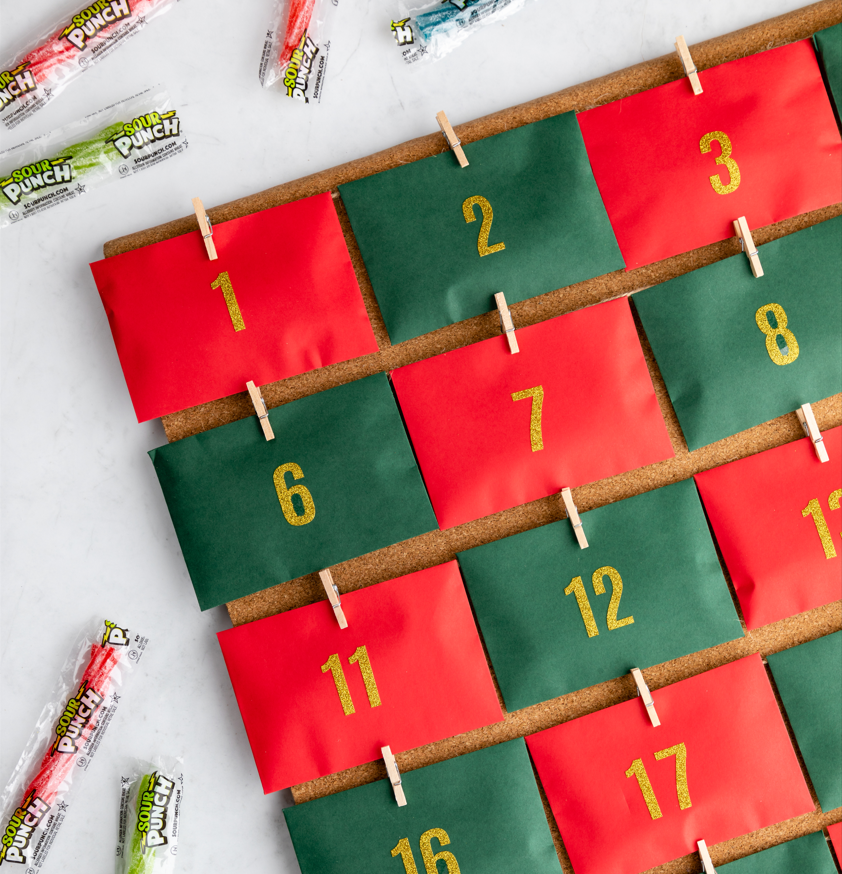 Let the countdown begin! This easy advent calendar craft features Sour Punch Twists as the bright & fruity treat you get to eat throughout the countdown. Happy holidays!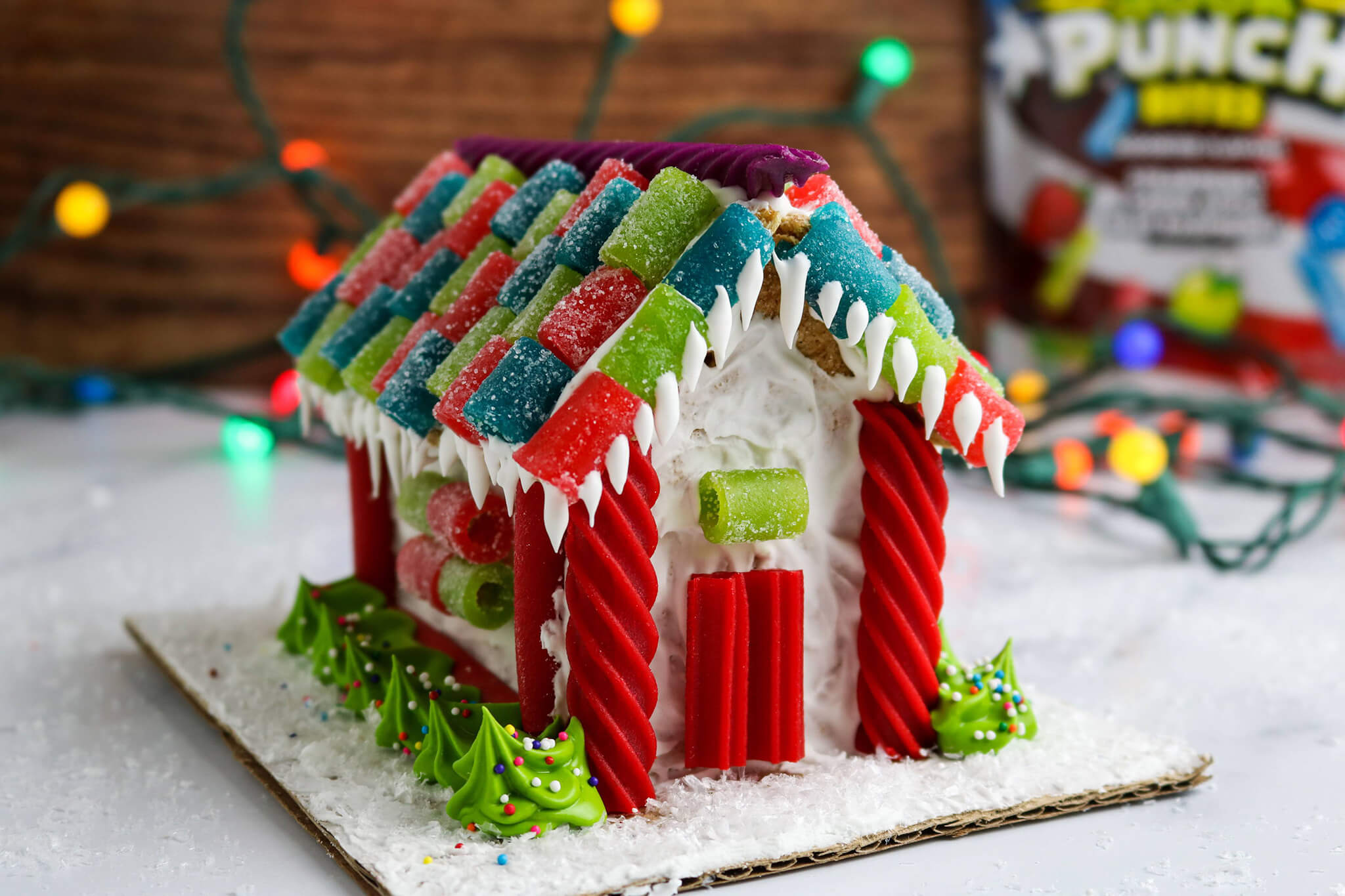 It's not the holidays without the tradition of making a gingerbread house! Try this fun and easy gingerbread house made with graham crackers, Red Vines Twists, and Sour Punch Bites.
Brighten up your day with deliciously vibrant String Light Cake Pops! These tasty holiday treats feature Red Vines Winter Twists.