Red Vines String Light Holiday Cake Pops Recipe
With Red Vines Holiday Candy
Bake and Cut Cake + Chop Red Vines Twists
Follow the directions on the cake mix, but leave out the oil. Bake the cake and let cool completely. When the cake is cool, cut into large chunks.

Chop your Red Vines Original Red Winter Twists and/or Red Vines Gingerbread Twists into small bite-sized pieces.
Mix Cake and Icing to Form Dough
Place in a food processor and pulse until evenly crumbled.

Place the crumbled cake into a mixing bowl, and add half of the tub of icing. Mix together until a dough-like consistency is formed.
Scoop Cake-Icing Mixture to Form Balls
Using a spoon or cookie scoop, scoop out the cake-icing mixture and form into balls.
Create Top of Bulb with Red Vines Bite-Sized Licorice Pieces
Use icing and Red Vines pieces to create top of bulb.
Melt Colored Candy Melts
Melt 2 or 3 different color candy melts in 15 second increments.
Dip Cake Pops in Holiday Colors
Dip the cake pops.

It may be helpful to use a fork to help hold the bottom the the cake pop to keep it from falling completely into the chocolate. Place on a cookie sheet lined with parchment paper and cover in sprinkles as needed.
Drizzle Green Chocolate to Form Light String
On a platter, drizzle green chocolate to form the "string" of the lights. When the chocolate is hardened, place the cake pops around the string to be the light bulbs. Enjoy!
Similar Recipes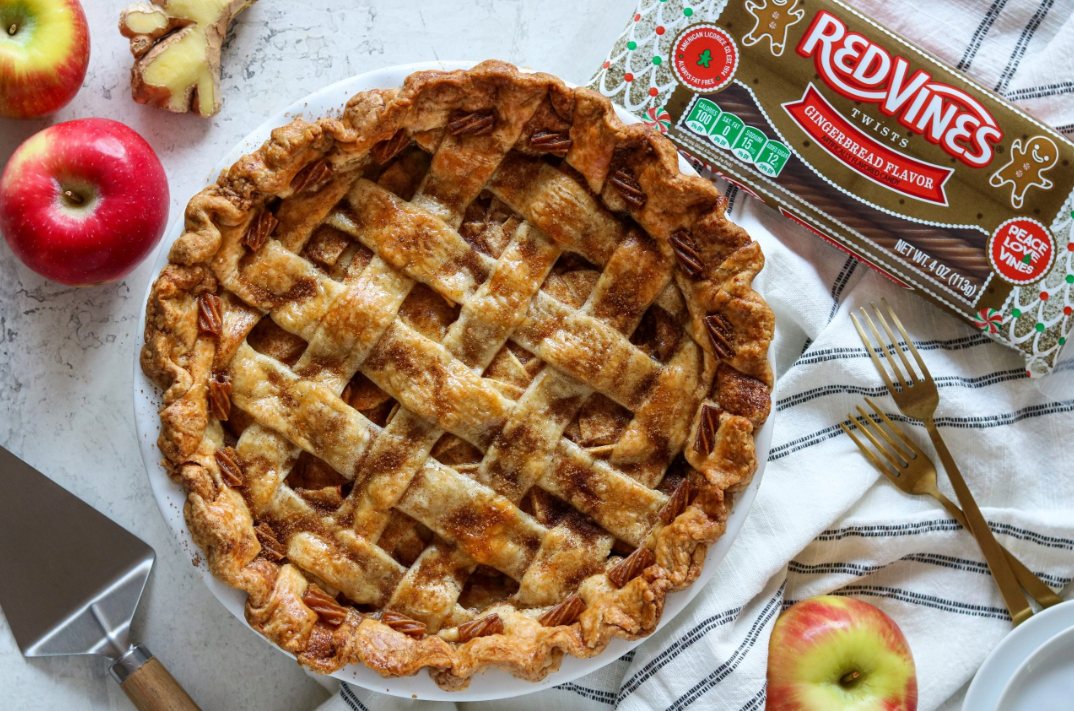 Snack on something nostalgically sweet this season. This Apple Ginger Pie with Gingerbread Crust features Red Vines Gingerbread Twists.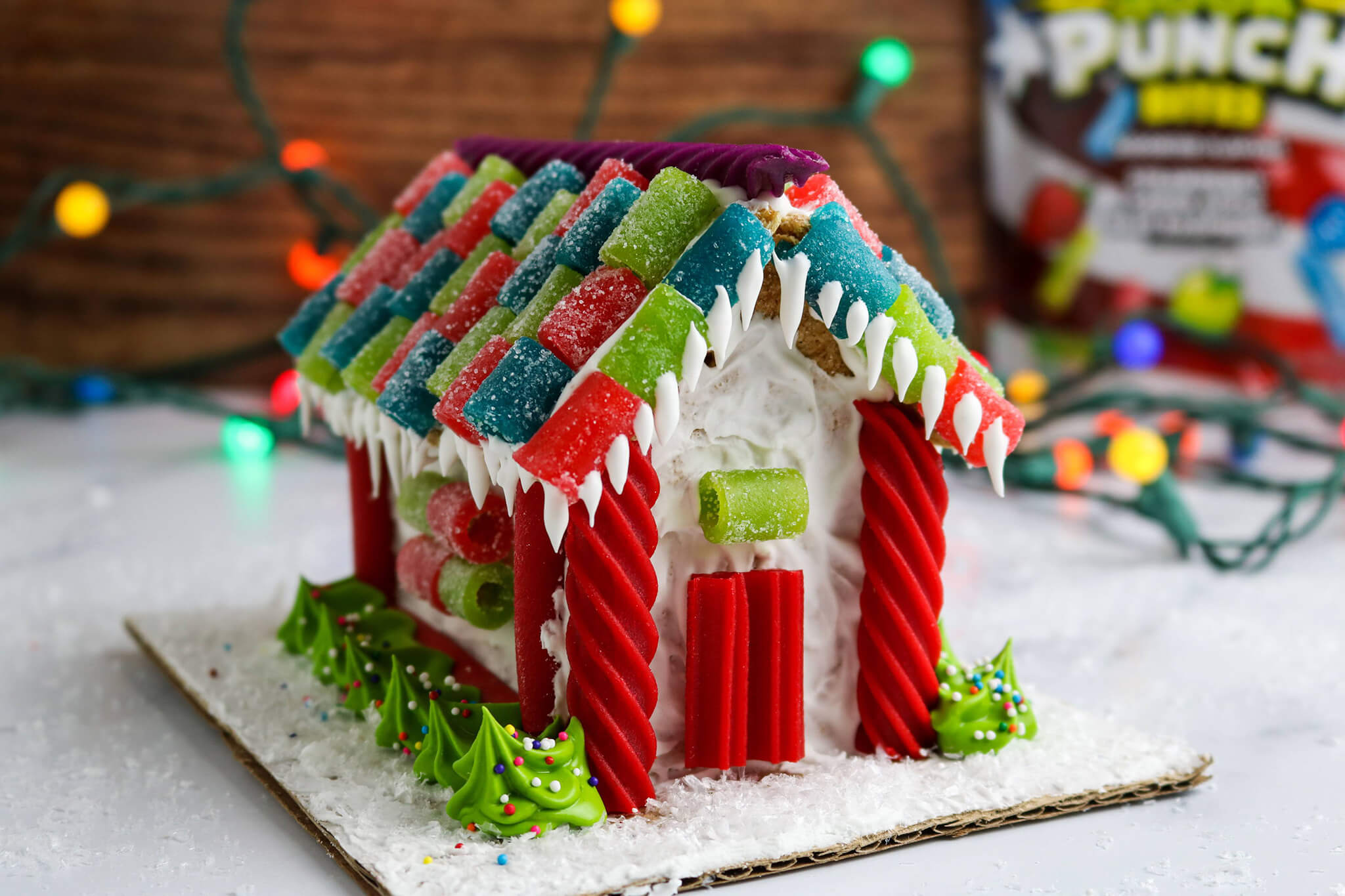 It's not the holidays without the tradition of making a gingerbread house! Try this fun and easy gingerbread house made with graham crackers, Red Vines Twists, and Sour Punch Bites.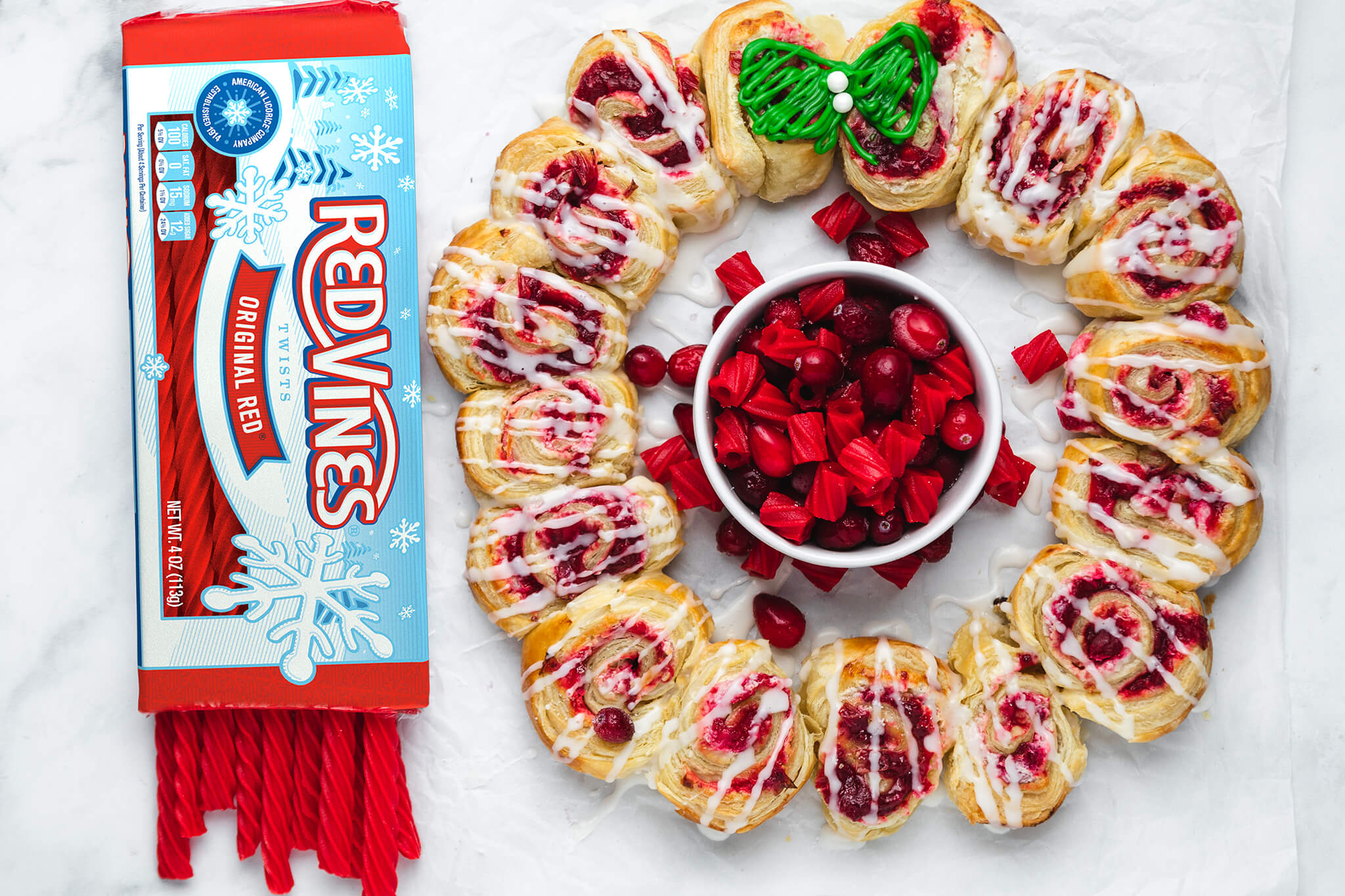 This delicious Danish Wreath featuring Red Vines Twists is the perfect addition to this year's holiday treat lineup.