Red Vines Made Simple Coconut Berry Bliss Bites Recipe
With Red Vines Made Simple Mixed Berry Licorice Twists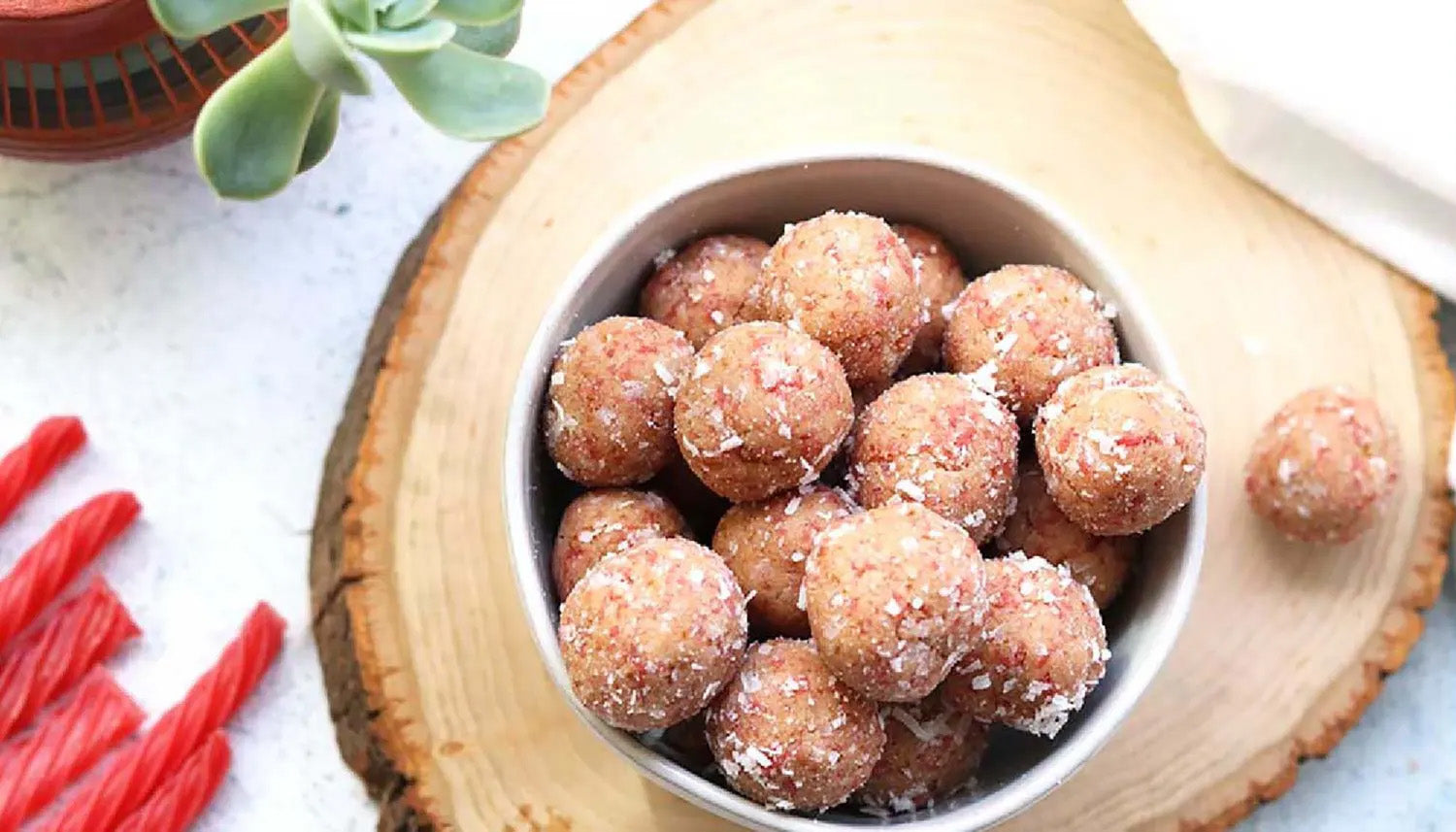 Step One
Cut the Red Vines Made Simple Berry Twists into one-inch pieces and chop the dates.

Measure the almond flour, pea protein, salt and vanilla extract.
Step Two
Combine all of the ingredients in a food processor and add two tablespoons of water. Run the food processor for about a minute, until ingredients are well combined.

Add the shredded coconut flakes and process for another 30 seconds. The mixture will be sticky; you should be able to pinch it between your fingers.
Step Three
Line a baking sheet with parchment paper. Use a tablespoon to scoop the mixture and roll it between your palms to form bite-size balls.
Step Four
Fill a small bowl with extra coconut flakes and roll the bites around until coated, then palace on baking sheet.

Pop the bites in the refrigerator to chill for one hour.

Coconut Berry Bliss Bites can be store in the refrigerator for up to one week. If they last that long!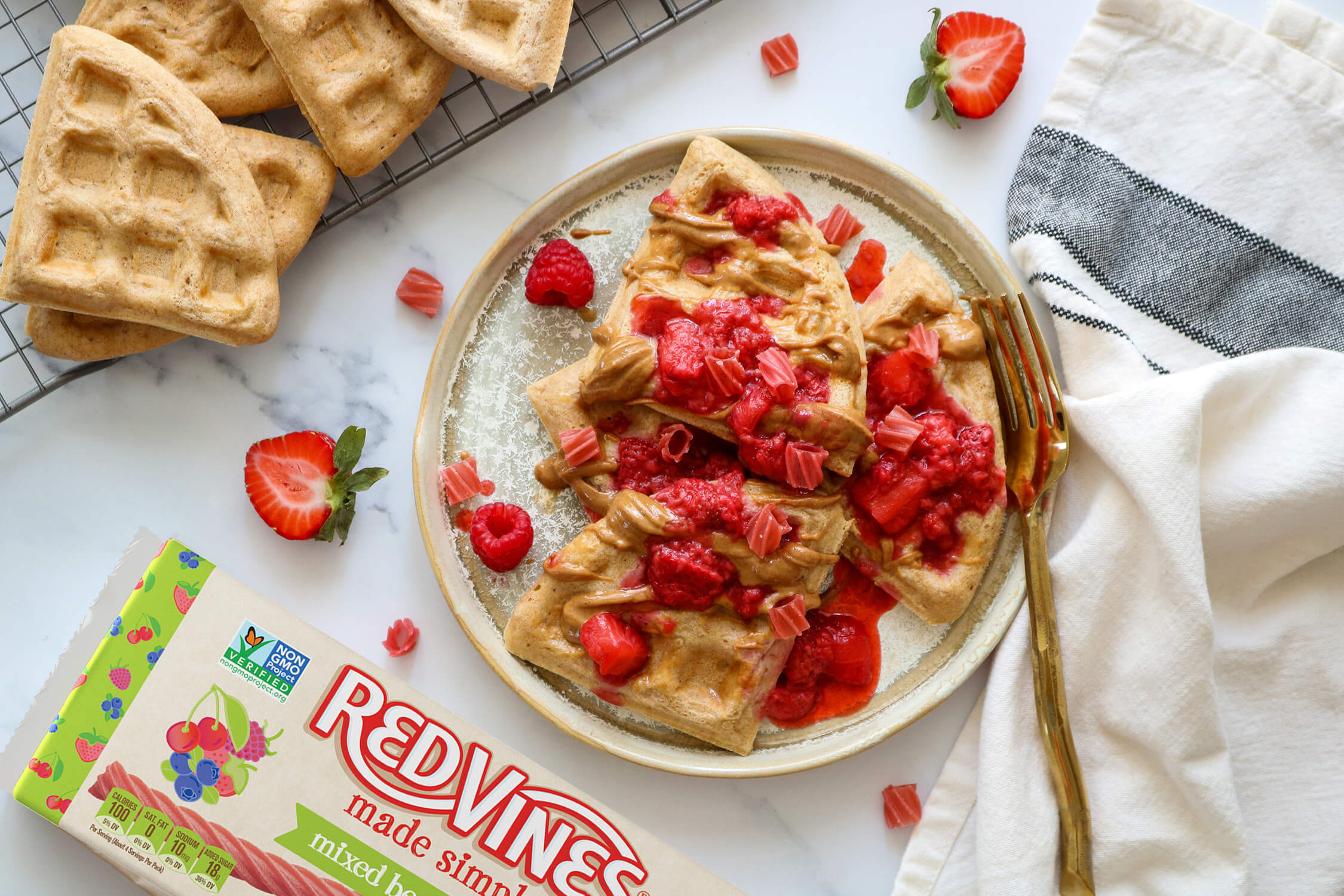 Who doesn't love waffles with a better-for-you twist? These delicious waffles feature our beloved Red Vines Made Simple Mixed Berry Twists.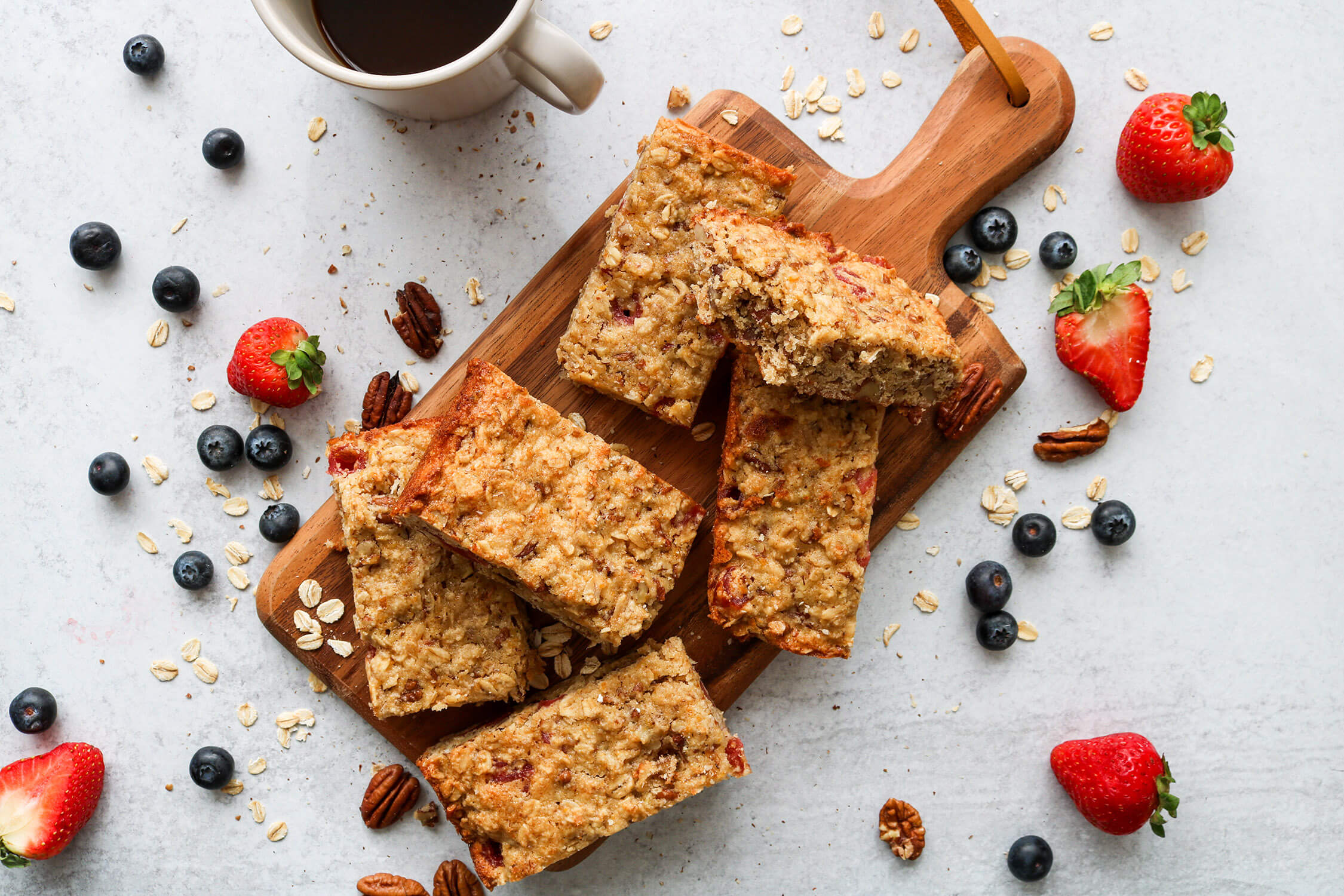 "Easy like Sunday morning" takes on a whole new meaning with delectable Mixed Berry Oatmeal Breakfast Bars! This super simple, super sweet recipe features Red Vines Made Simple Mixed Berry Bites.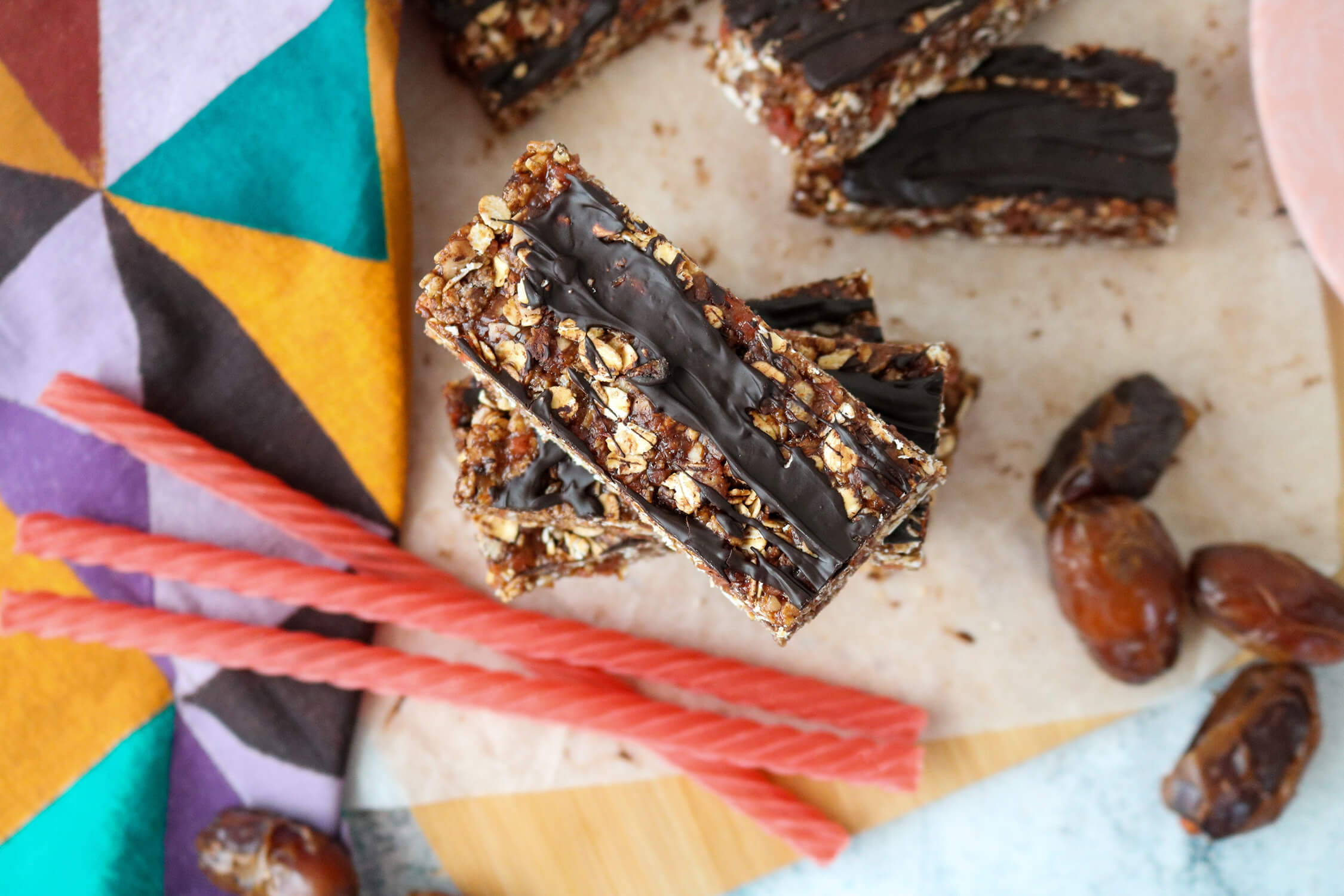 Dark chocolate, almond butter, and Red Vines Made Simple…oh my! This Dark Chocolate Almond Butter Granola Bar recipe features a trifecta of delightful flavors.