Red Vines Dark Chocolate Almond Butter Granola Bars Recipe
With Made Simple Licorice Candy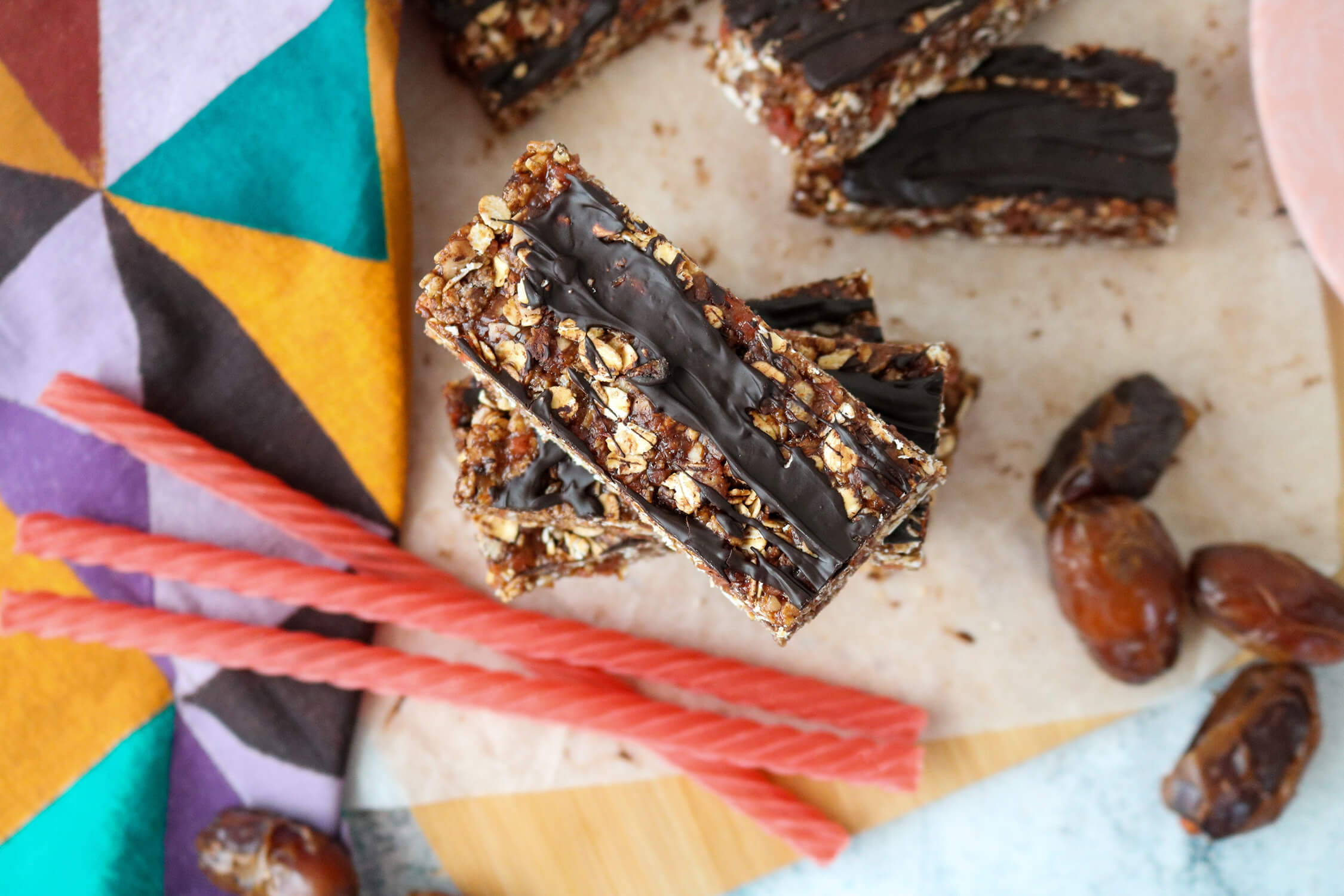 What You'll Need:
Makes 8 Granola Bars
½ cup raw sliced almonds, chopped into small pieces
½ cup dark chocolate chips or pieces, divided
1 cup rolled oats
1½ cups rice crisp cereal
½ teaspoon salt
1 tablespoon coconut oil
Combine Dry Ingredients
Line an 8 x 8 x 2 baking pan with parchment paper.

In a large bowl, combine the almonds, ¼ cup chocolate chips, rolled oats, rice crisp cereal, and salt.
Melt Ingredients Over Low Heat
In a small saucepan, melt the coconut oil, almond butter, honey, and vanilla over low heat.

When melted and combined, transfer the almond butter mixture to your food processor along with the dates and Red Vines Made Simple Berry Twists pieces.

Run the food processor until a chunky paste is formed.
Combine All Ingredient Mixtures and Refrigerate
Scoop the almond butter/date mixture into the bowl to join the dry ingredients.

Mix the ingredients together with your hands until everything is well incorporated. Press the mixture into the baking pan and chill in the refrigerator for an hour, or until set.
Drizzle Dark Chocolate
Melt the remaining ¼ cup of chocolate chips and drizzle it over the granola mixture, then return it to the refrigerator for at least 30 minutes, until the chocolate has hardened.
Slice Granola Into Bars
Lift up the corners of the parchment paper to transfer the granola block to a cutting board. Slice into bars and enjoy immediately or store in the fridge.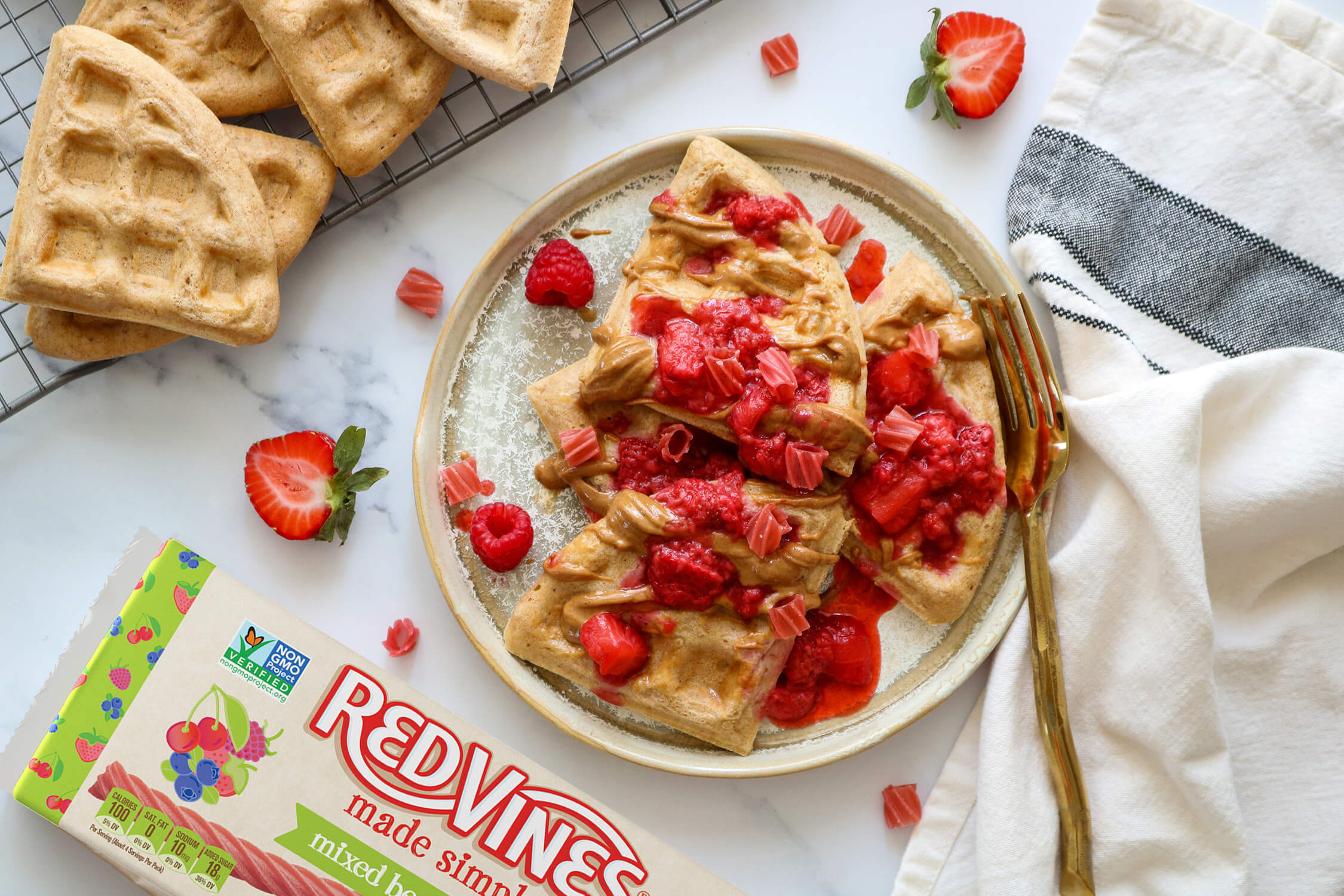 Who doesn't love waffles with a better-for-you twist? These delicious waffles feature our beloved Red Vines Made Simple Mixed Berry Twists.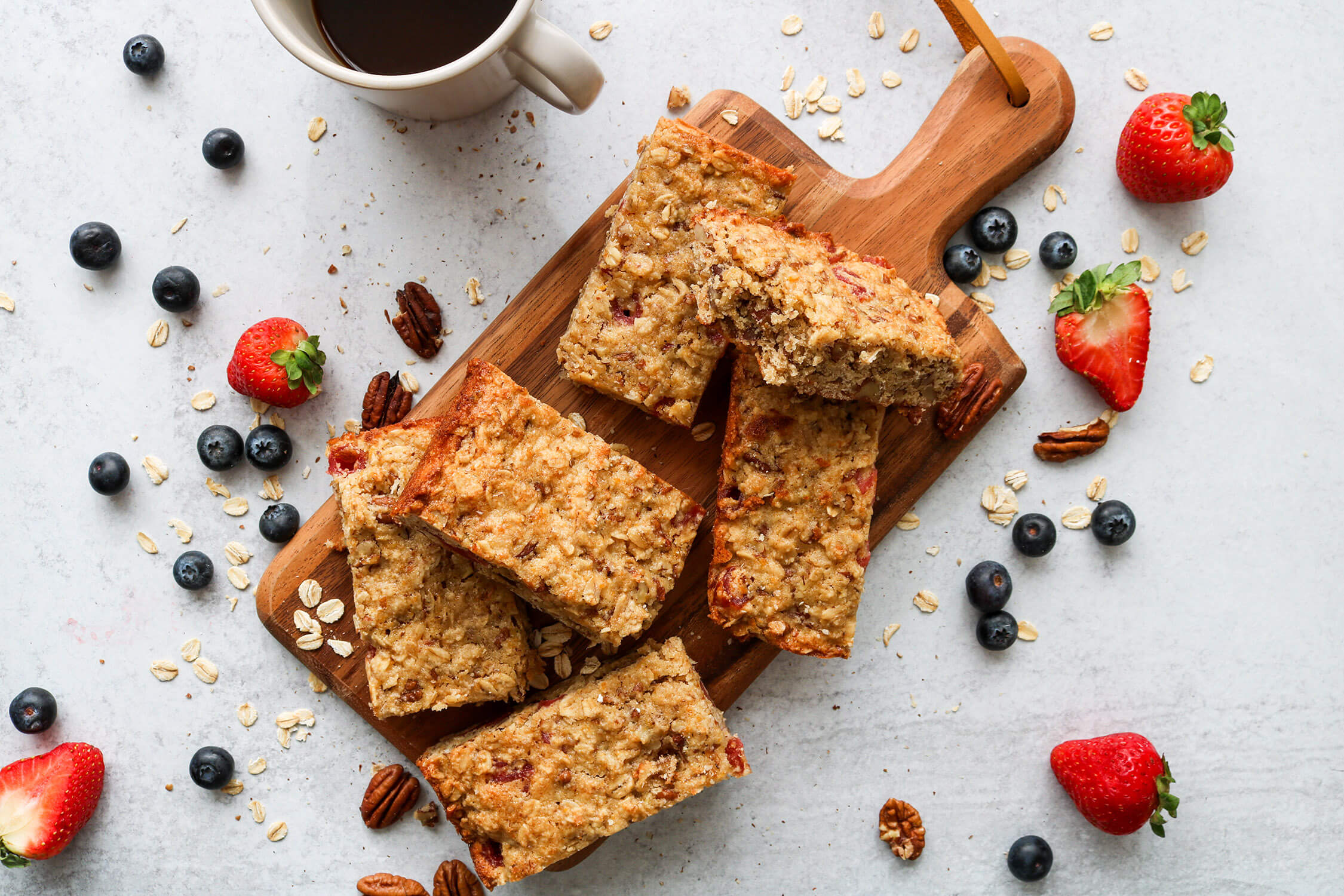 "Easy like Sunday morning" takes on a whole new meaning with delectable Mixed Berry Oatmeal Breakfast Bars! This super simple, super sweet recipe features Red Vines Made Simple Mixed Berry Bites.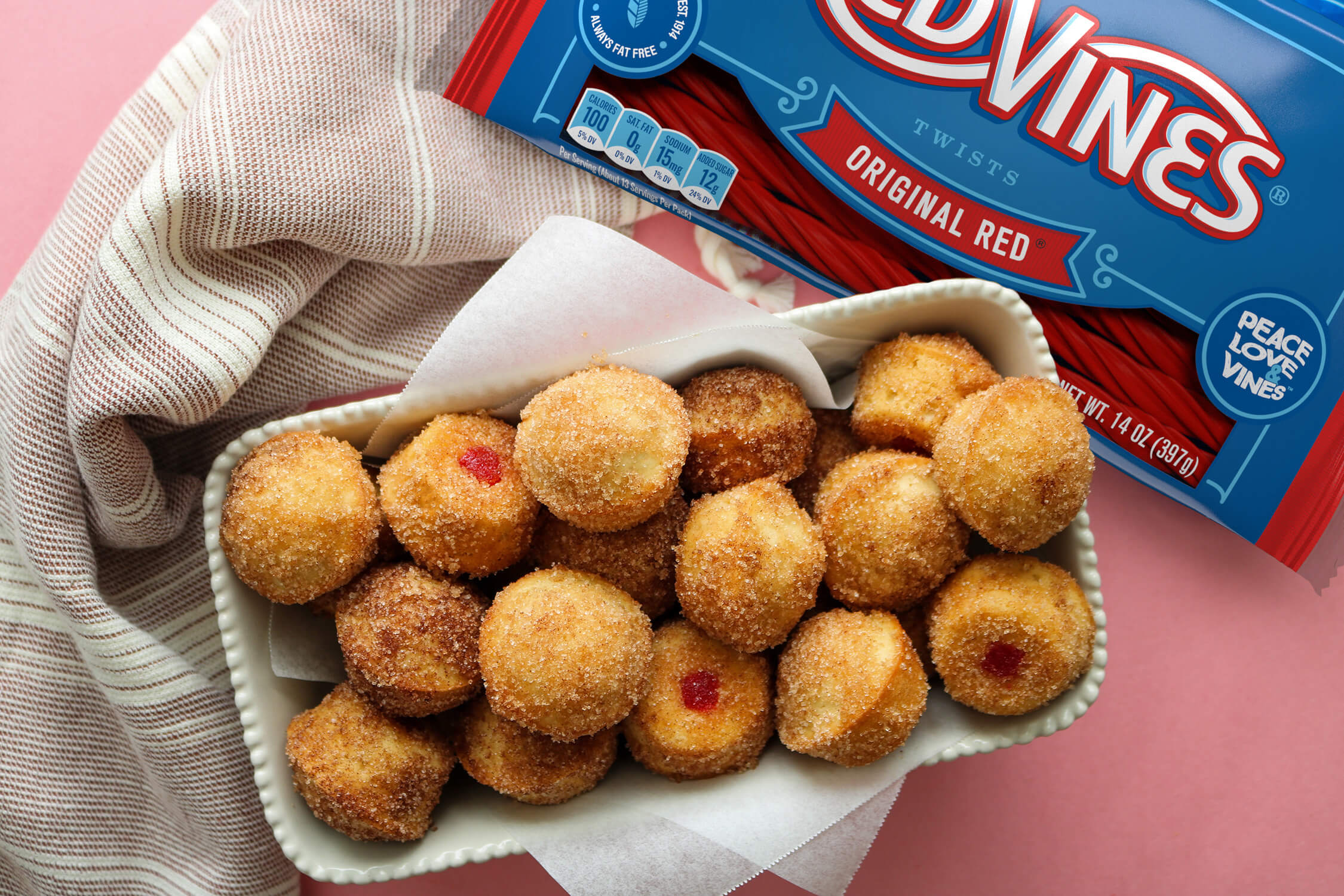 Enjoy a cute little donut hole filled with sweetness. These little treats will combine the familiar goodness of donuts with the classic flavor of Red Vines Twists.