Red Vines Made Simple Whole Grain Waffles with Berry Compote Recipe
With Made Simple Licorice Candy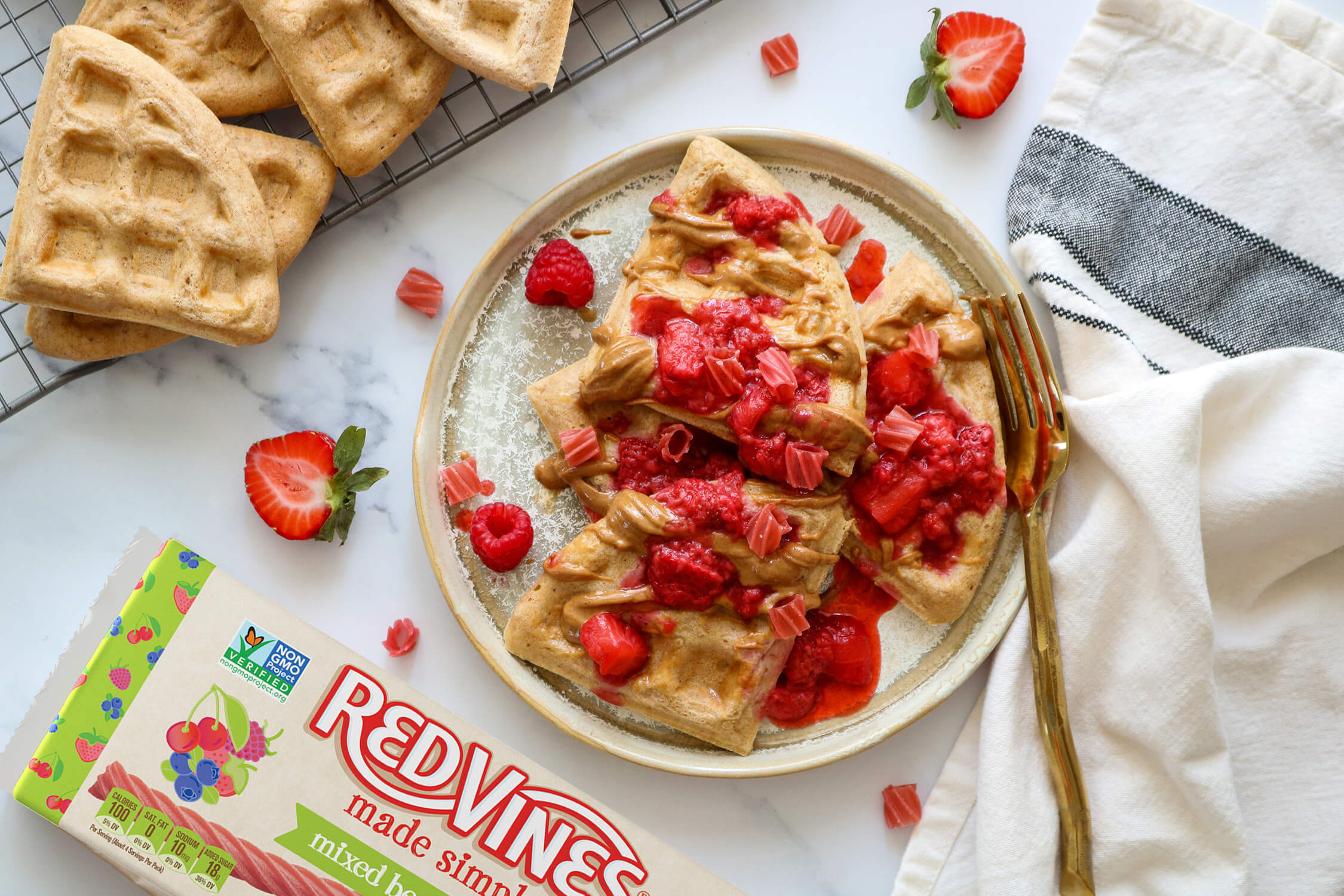 What You'll Need:
Makes 5 Waffles
1¾ cups whole wheat flour
3 tablespoons sugar
1½ tablespoons baking powder
¼ teaspoon salt
1½ cups of almond milk
2 eggs
2 tablespoons melted butter
½ teaspoon vanilla extract
BERRY COMPOTE & TOPPINGS:
1 pound of strawberries, stems removed and chopped
1 6-oz. carton of raspberries
1 tablespoon water
Peanut butter or almond butter, for drizzling
1 cup Red Vines Made Simple Berry Twists, chopped into pieces, for topping
Make Berry Compote
Preheat your waffle iron.

Start making the berry compote by combining the strawberries, raspberries, and water in a saucepan. Warm over medium-low heat and let the berries simmer, about 10 minutes, while you make the waffle batter. When the berries are soft and the mixture is syrupy, remove from heat.
Make Waffle Batter
Combine the whole wheat flour, sugar, baking powder, and salt in a large mixing bowl and whisk.

In a separate bowl, beat the eggs. Add the almond milk, melted butter, and vanilla extract and stir to combine. Pour the wet ingredients into the dry ingredients and whisk until just blended.
Cook Waffles Until Golden and Crisp
Preheat your oven to 200°F. Ladle some of the batter into your waffle iron and cook until golden and crisp (the exact cooking time will depend on your waffle iron).

Transfer the waffle to a cooling rack while you make the rest of the waffles. Place the rack in the oven to keep the waffles warm until you're ready to serve.
Add Toppings and Enjoy
Slice the waffles into triangles and arrange on a large serving platter or divide between individual plates.

Drizzle the waffles with your favorite nut butter and spoon some of the berry compote on top. Sprinkle with Red Vines Made Simple Berry Twists pieces. Enjoy!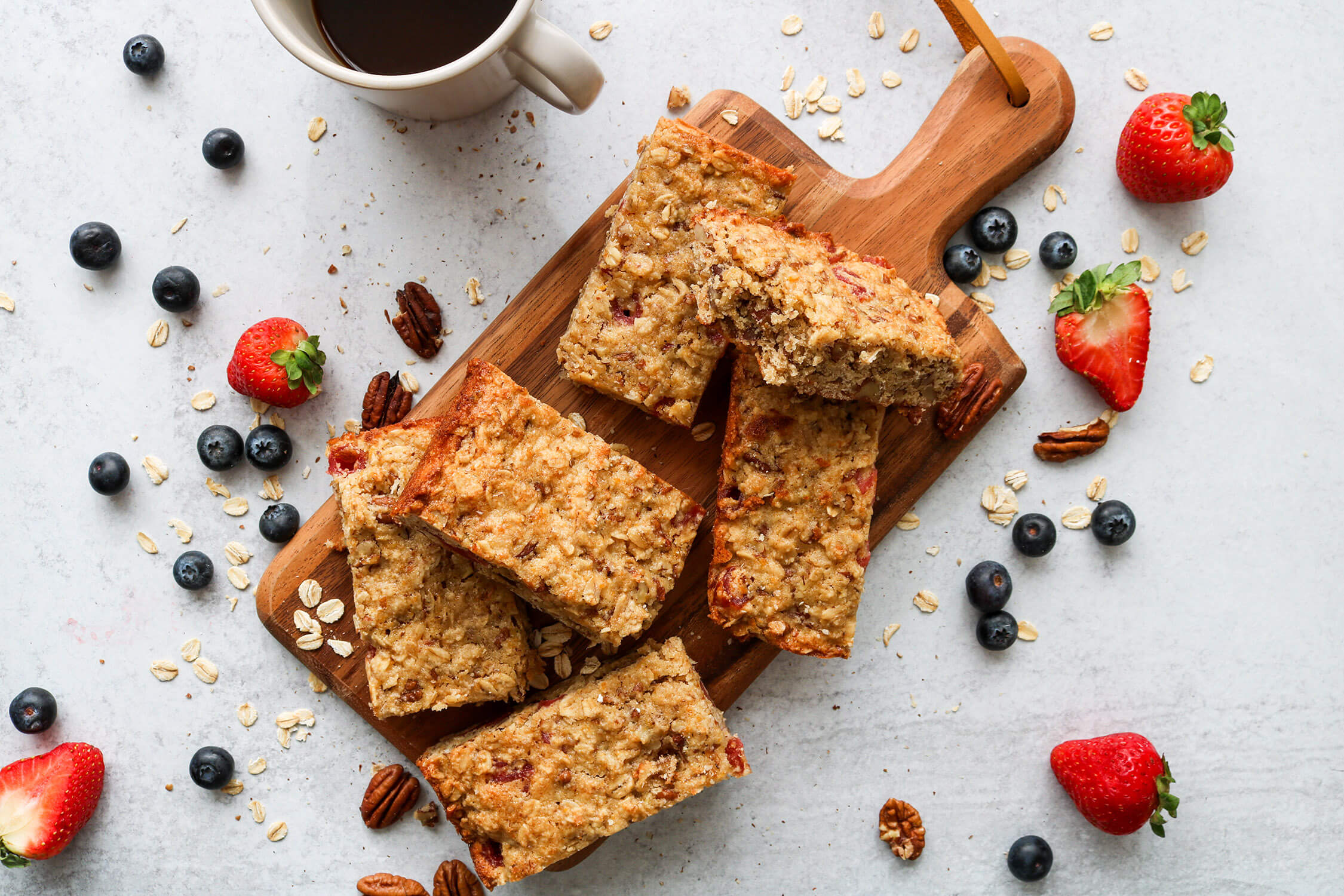 "Easy like Sunday morning" takes on a whole new meaning with delectable Mixed Berry Oatmeal Breakfast Bars! This super simple, super sweet recipe features Red Vines Made Simple Mixed Berry Bites.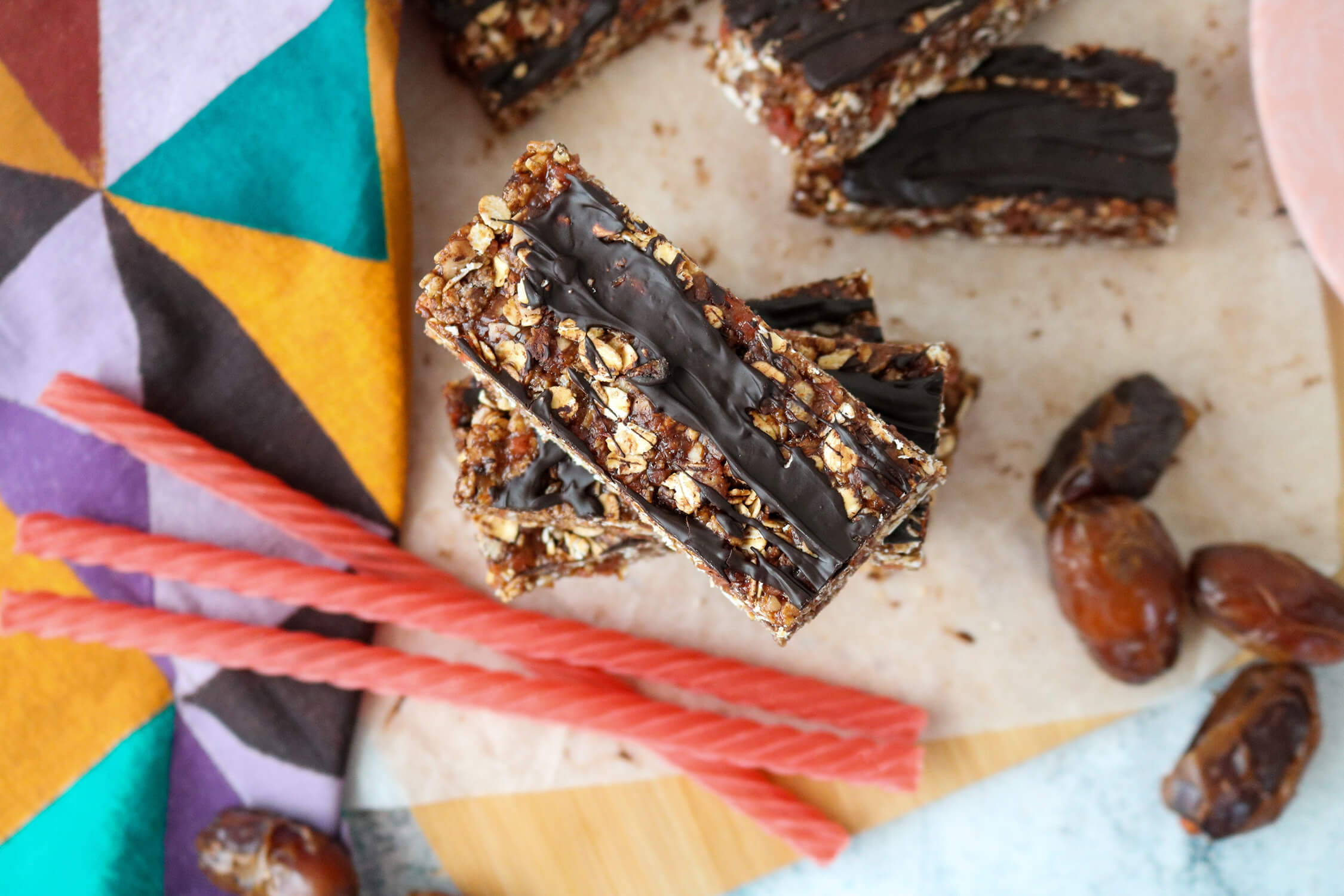 Dark chocolate, almond butter, and Red Vines Made Simple…oh my! This Dark Chocolate Almond Butter Granola Bar recipe features a trifecta of delightful flavors.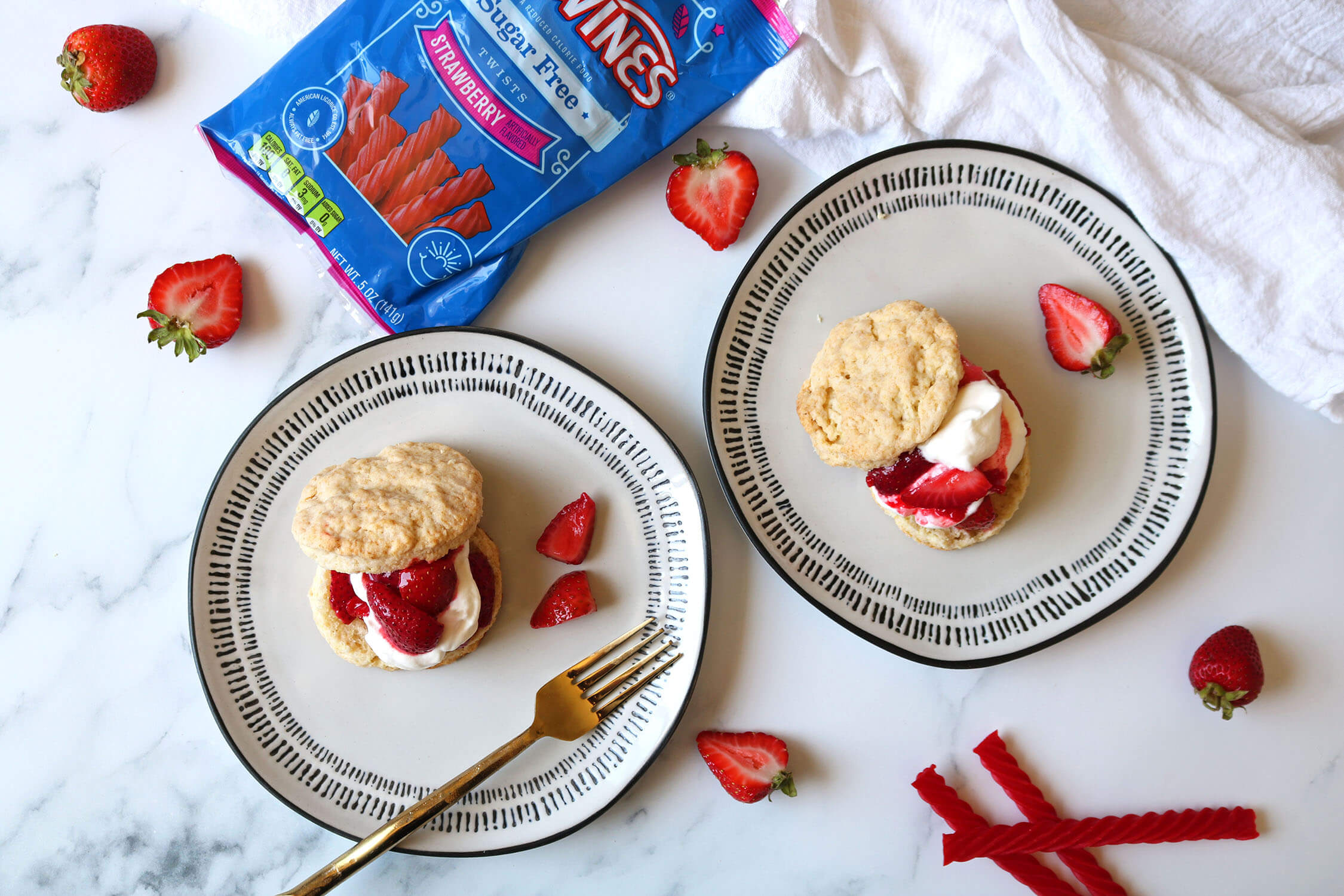 Get ready for a whole new spin on a classic dessert. Indulge yourself with a Strawberry Shortcake recipe made with low sugar, made even more delicious with Red Vines.