Red Vines Made Simple Mixed Berry Oatmeal Breakfast Bars Recipe
With Made Simple Licorice Candy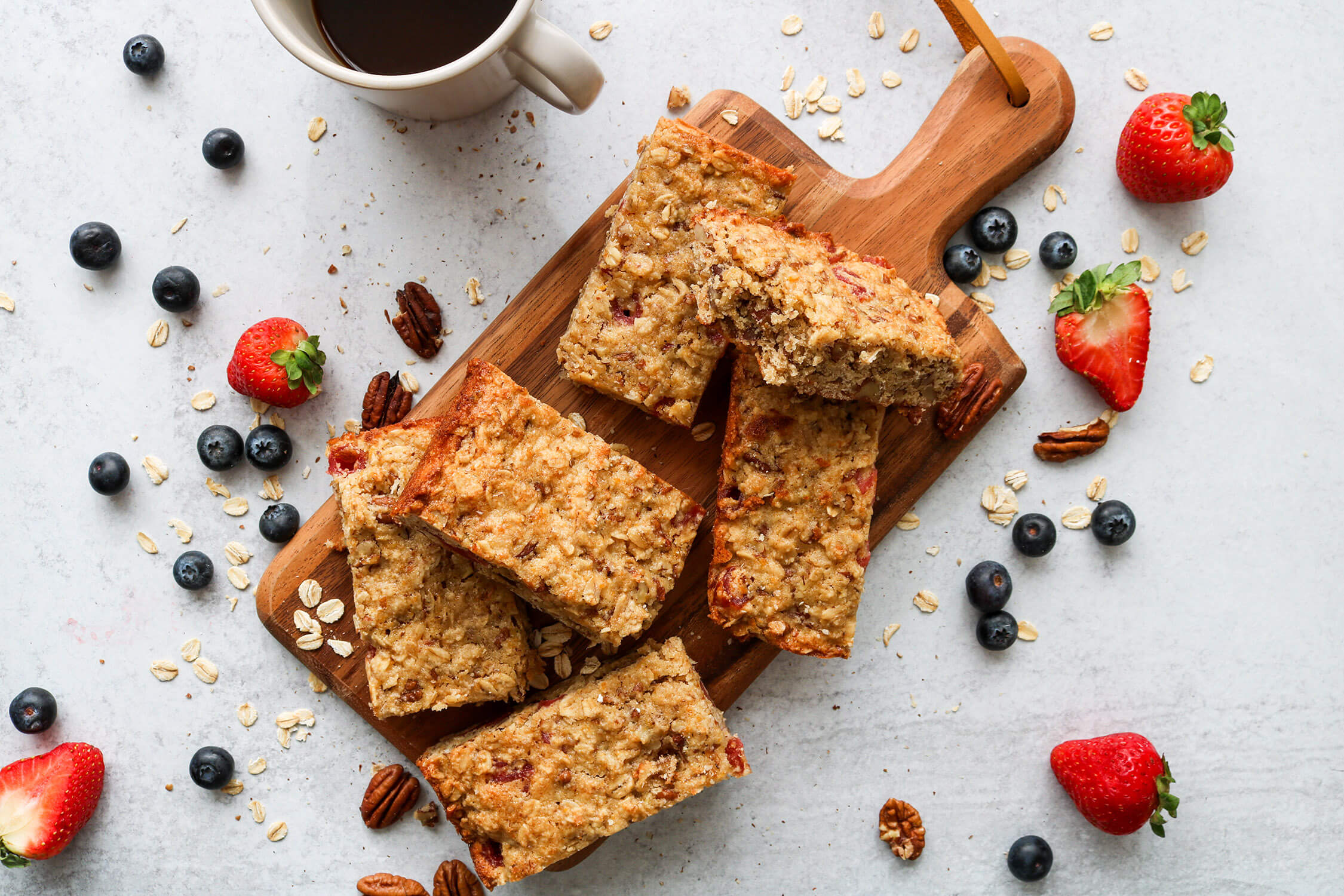 What You'll Need:
1 cup old fashioned oats
1 cup almond flour
1 teaspoon baking powder
¼ teaspoon salt
¾ cup chopped nuts
1 egg
½ cup maple syrup
¼ cup coconut oil (melted)
1 teaspoon vanilla extract
Combine Dry Ingredients
Preheat your oven to 375°F and line an 8-inch square pan with parchment paper.

In a large bowl, combine the oats, almond flour, baking powder, salt, and Red Vines Made Simple Mixed Berry Twists. Stir to combine.
Mix Liquid Ingredients
In a smaller bowl, combine the egg, maple syrup, melted coconut oil, and vanilla extract.

Whisk to combine.
Combine and Bake for 20–25 Minutes
Pour the liquid ingredients into the dry ingredients and mix to fully incorporate.

Press the oat mixture into the prepared pan.

Bake for 20 to 25 minutes, until the center is set and the edges are golden brown.
Cool, Slice Into Bars and Enjoy
Transfer the pan to a cooling rack and allow it to cool for an hour.

Slice into bars and enjoy immediately or store leftovers in the fridge for up to 3 days.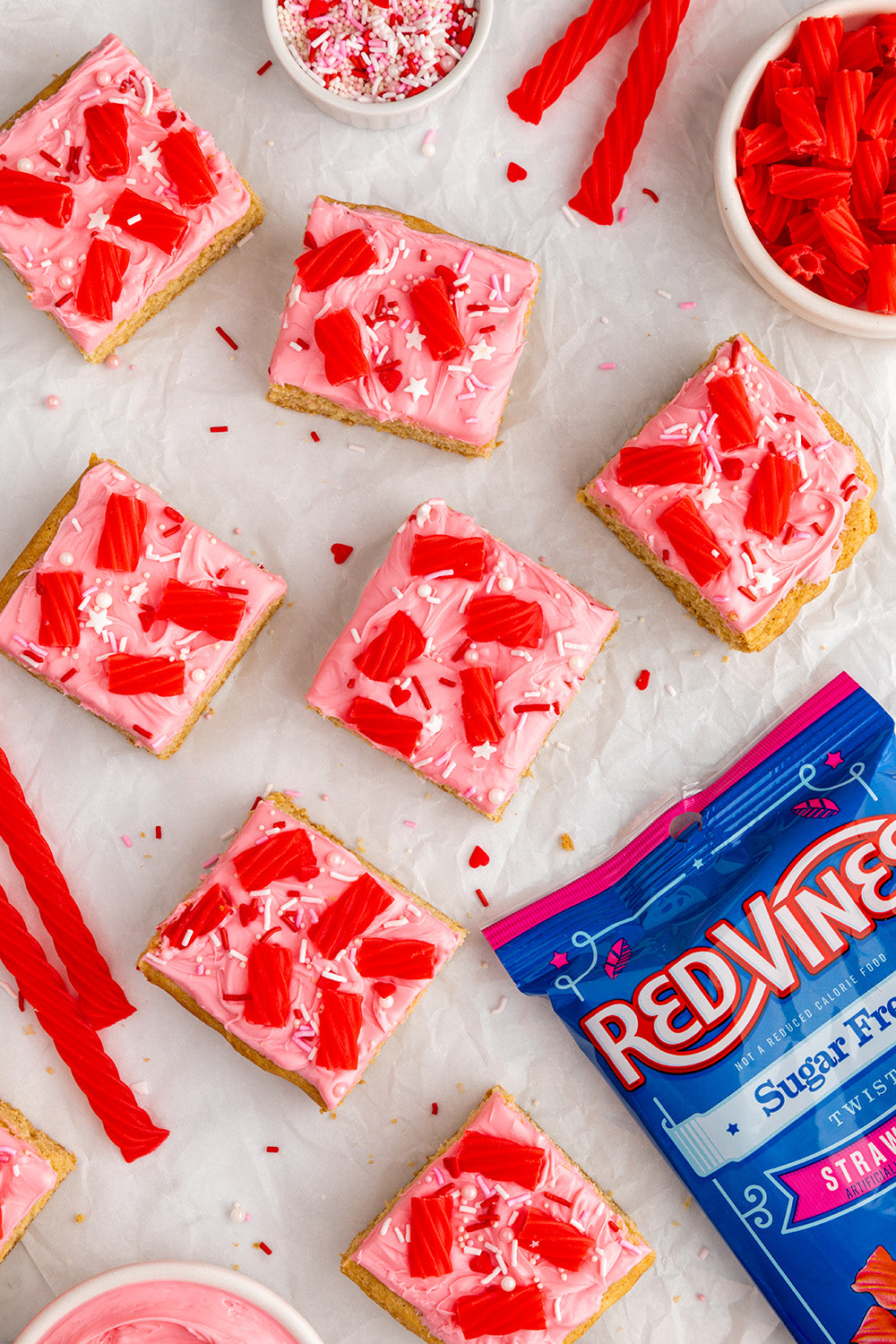 Featuring Red Vines Sugar Free Strawberry Twists, these vibrant Strawberry Sugar Cookie Bars are a beautifully delicious treat for whenever your sweet tooth comes knocking! Perfect for adding a pop of color to your spring treat lineup.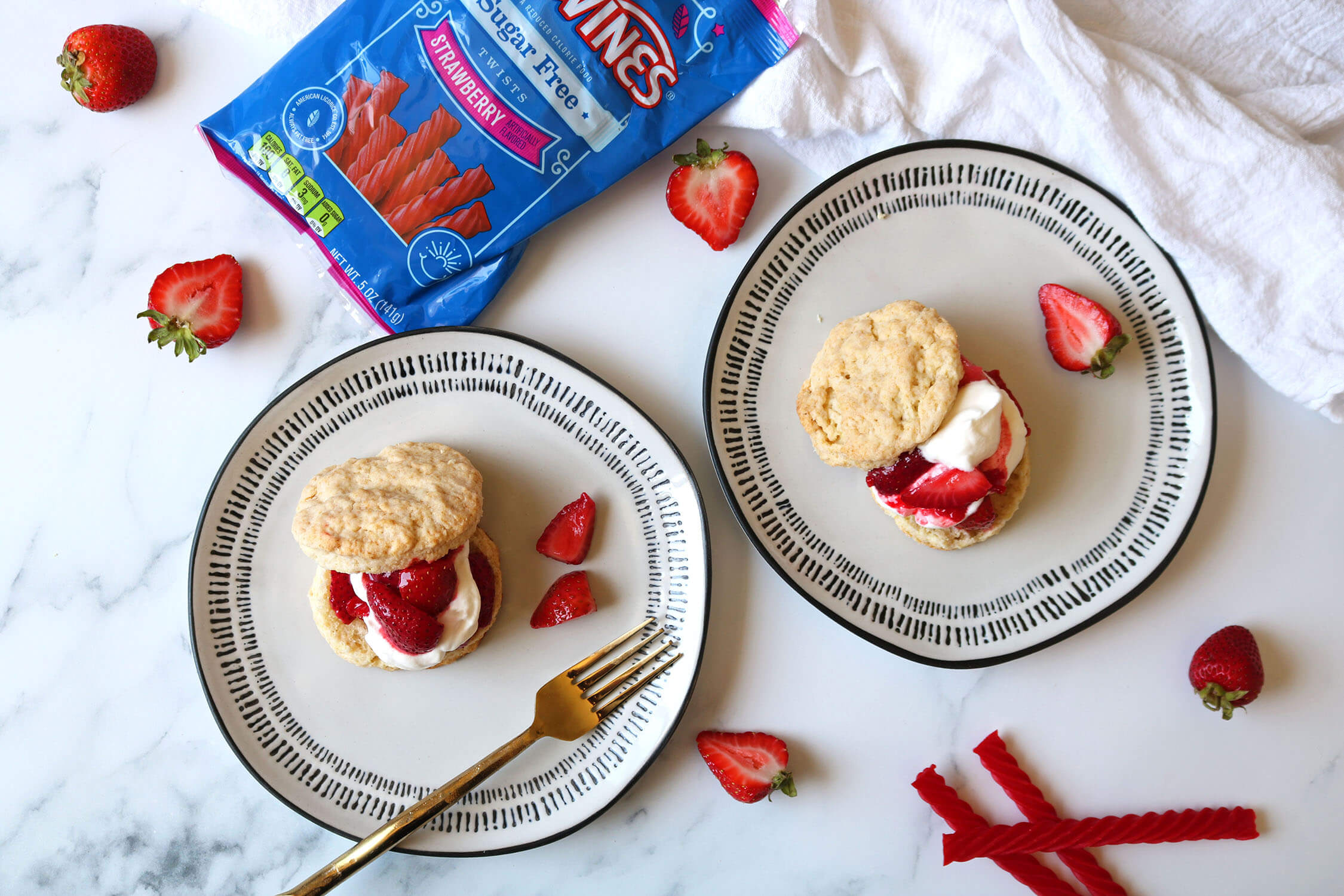 Get ready for a whole new spin on a classic dessert. Indulge yourself with a Strawberry Shortcake recipe made with low sugar, made even more delicious with Red Vines.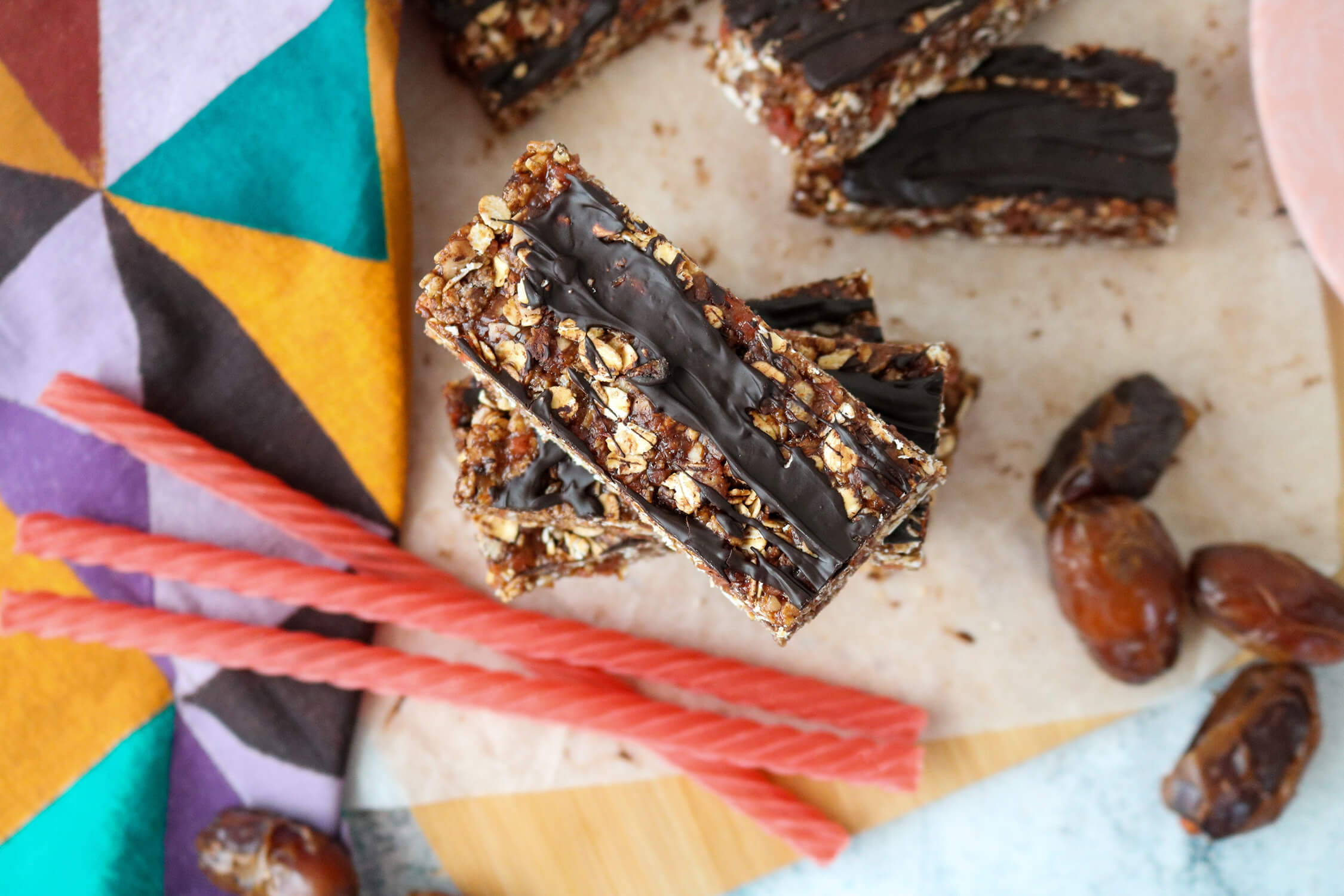 Dark chocolate, almond butter, and Red Vines Made Simple…oh my! This Dark Chocolate Almond Butter Granola Bar recipe features a trifecta of delightful flavors.