Red Vines White Chocolate Holiday Sticks Recipe
With Red Vines Original Red Licorice Twists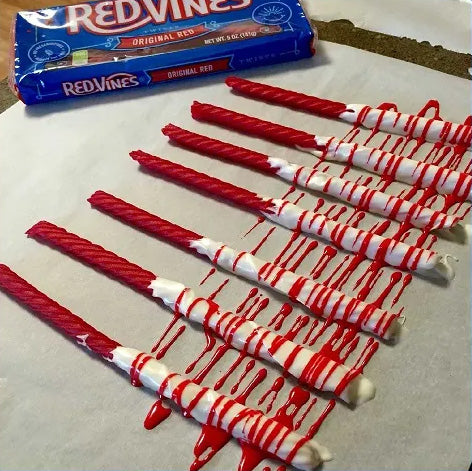 What You'll Need:
White chocolate candy melts
Sprinkles in various holiday colors
Mix sprinkles, melt the candy melts, and dip the Red Vines Twists
Mix sprinkles in a bowl and set aside.

Melt white chocolate candy melts according to package instructions.

Dip Red Vines twists into melted chocolate.
Decorate your white chocolate-dipped Red Vines
Lay dipped twists on parchment or wax paper to let chocolate set.

Gently pour sprinkles over the dipped end of the twists OR use holiday colored candy melts and drizzle over white chocolate as shown.

Wait until chocolate has set, and enjoy!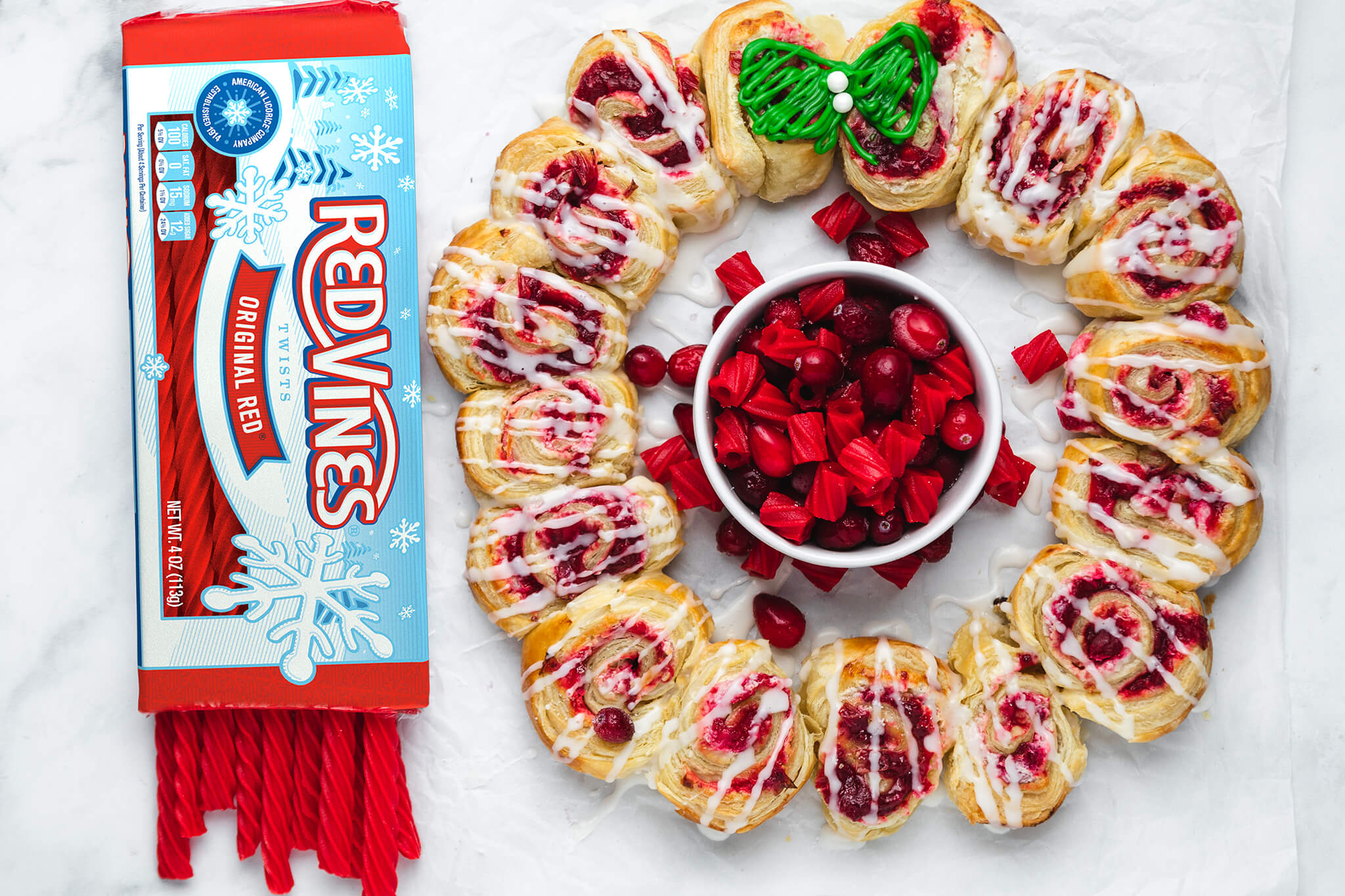 This delicious Danish Wreath featuring Red Vines Twists is the perfect addition to this year's holiday treat lineup.
Brighten up your day with deliciously vibrant String Light Cake Pops! These tasty holiday treats feature Red Vines Winter Twists.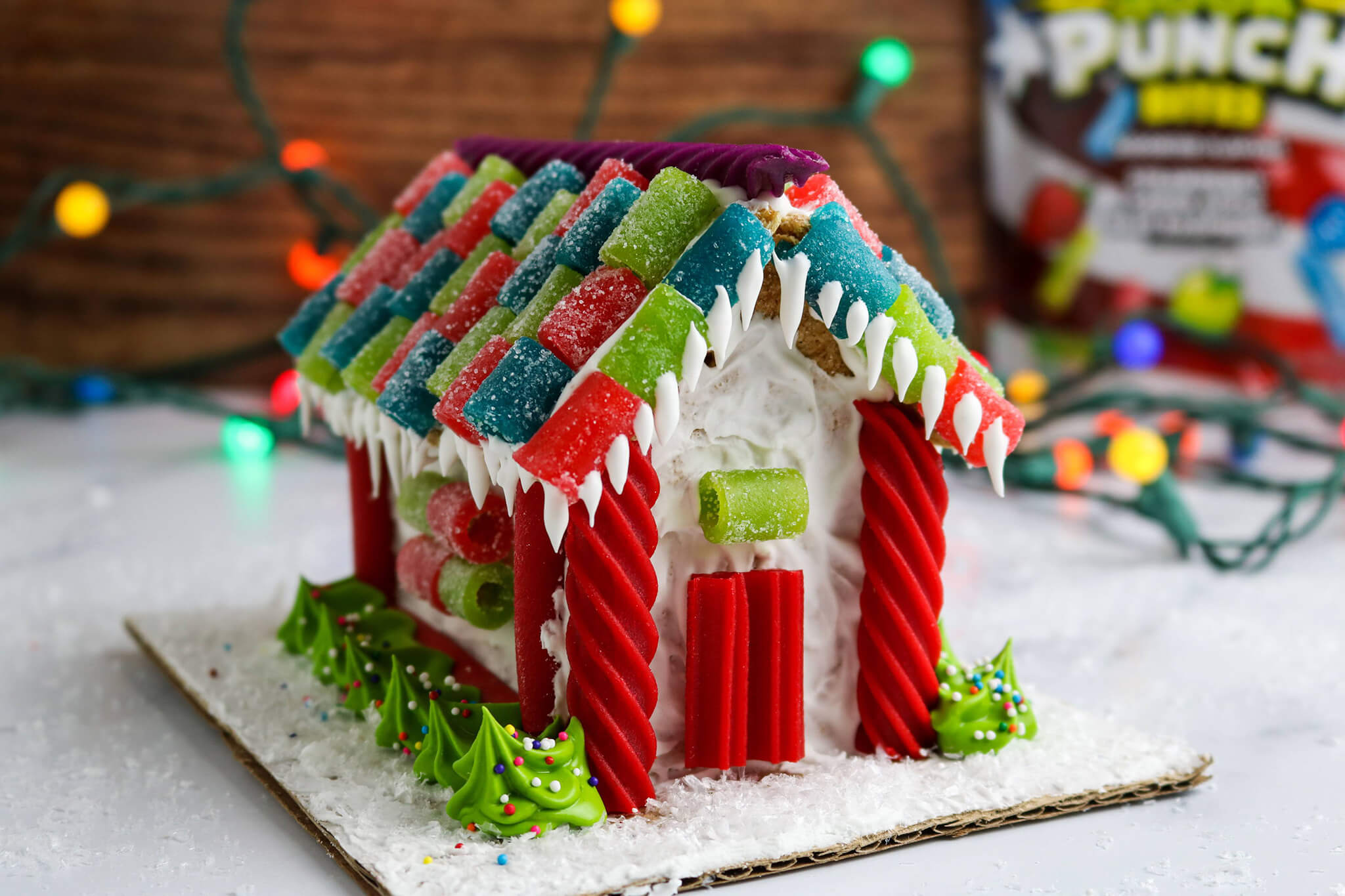 It's not the holidays without the tradition of making a gingerbread house! Try this fun and easy gingerbread house made with graham crackers, Red Vines Twists, and Sour Punch Bites.