Red Vines Grape Buttercream Vanilla Cupcakes Recipe
With Grape Licorice Candy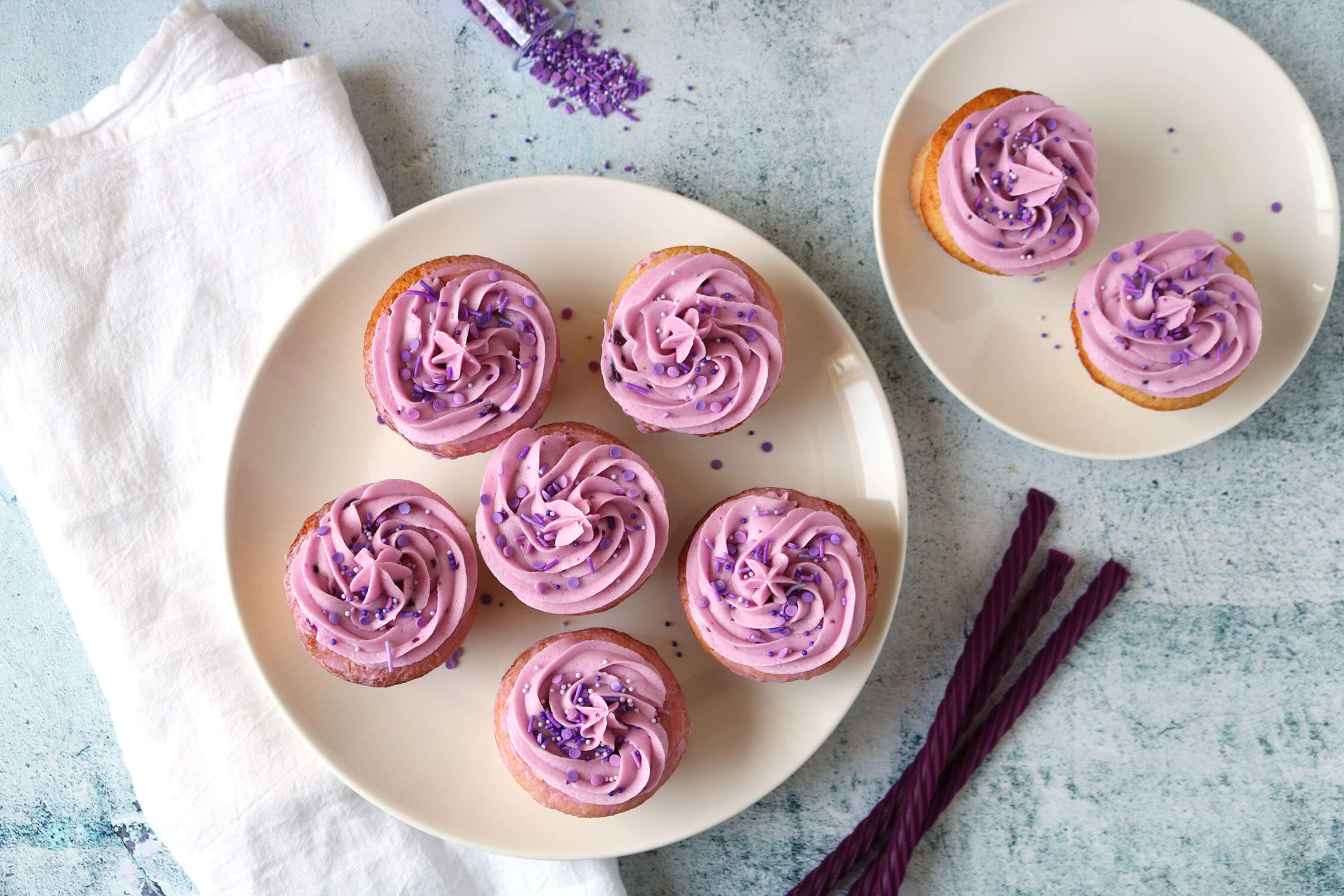 What You'll Need:
1⅓ cups all-purpose flour
1½ teaspoon baking powder
½ teaspoon salt
1 cup sugar
½ cup unsalted butter, softened
2 eggs
1 ½ teaspoon vanilla extract
½ cup milk
Purple sprinkles, for topping (optional)
Preheat Oven and Combine Ingredients
Preheat your oven to 350˚F and line a muffin tin with cupcake liners.

In a medium bowl, combine the flour, baking powder and salt.

Beat together the butter and sugar on medium speed until light and fluffy, about 3 minutes, scraping down the sides of the bowl as necessary.

Beat in the eggs until well combined, then add the vanilla extract.
Mix Ingredients
Turn your mixer to low. Add in half of the dry ingredients and beat until well combined.

Add the milk, followed by the rest of the dry ingredients. Stir by hand or beat on low until the ingredients are just combined.

Be careful not to over-mix or your cupcakes will come out dense instead of light and fluffy.
Bake Cupcakes and Melt Red Vines Grape Twists
Spoon the cupcake batter into the muffin tin slots, filling each about ¾ full. Bake for 20 to 22 minutes, or until a toothpick comes out clean.

Allow the cupcakes to sit for 10 minutes, then transfer them to your counter top or a wire rack to cool.

To make the frosting, combine the Red Vines Grape Licorice Twists and a splash of water in a skillet over low heat.

Cook until the candy is melted, adding more water to prevent it from sticking to the pan, about 10 minutes.

When done, it should be the consistency of jelly.
Make Frosting
In a large bowl, beat the butter on low until creamy.

Add in the melted Red Vines Grape Twists and some of the confectioners sugar and beat until well combined.

Add a tablespoon of milk or cream and the rest of the confectioners sugar and continue to beat.

Add enough heavy cream to achieve a smooth, spreadable consistency.
Frost Cupcakes with Grape Buttercream Frosting
Transfer the frosting to a pastry bag and pipe onto cooled cupcakes. Top each with sprinkles.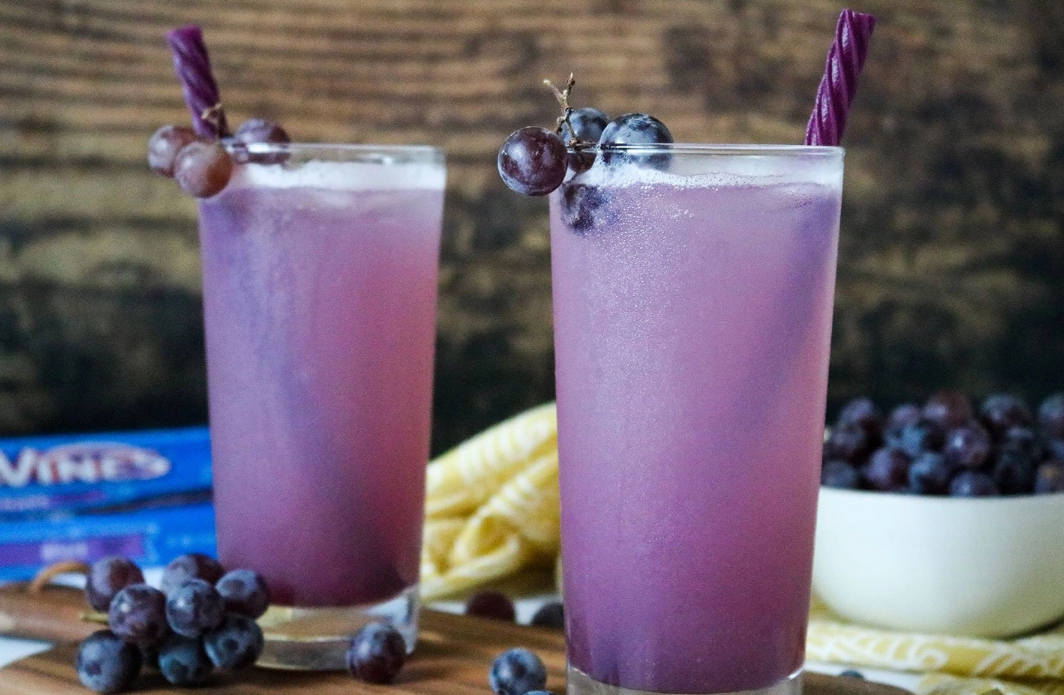 Looking for a refreshing alternative to store-bought sodas? Try making your own soda with Grape Vines as an accent straw. It doesn't get much sweeter than this!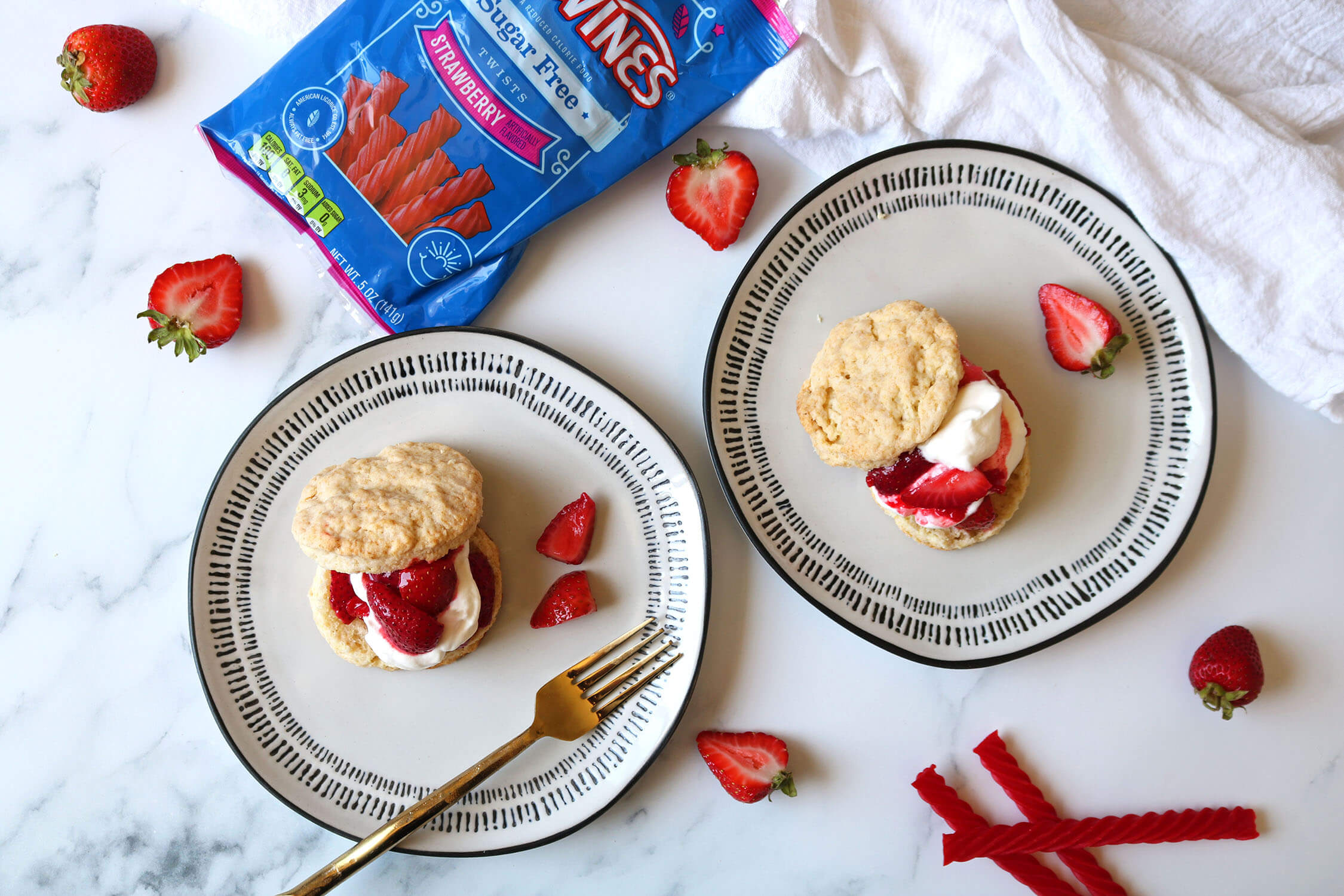 Get ready for a whole new spin on a classic dessert. Indulge yourself with a Strawberry Shortcake recipe made with low sugar, made even more delicious with Red Vines.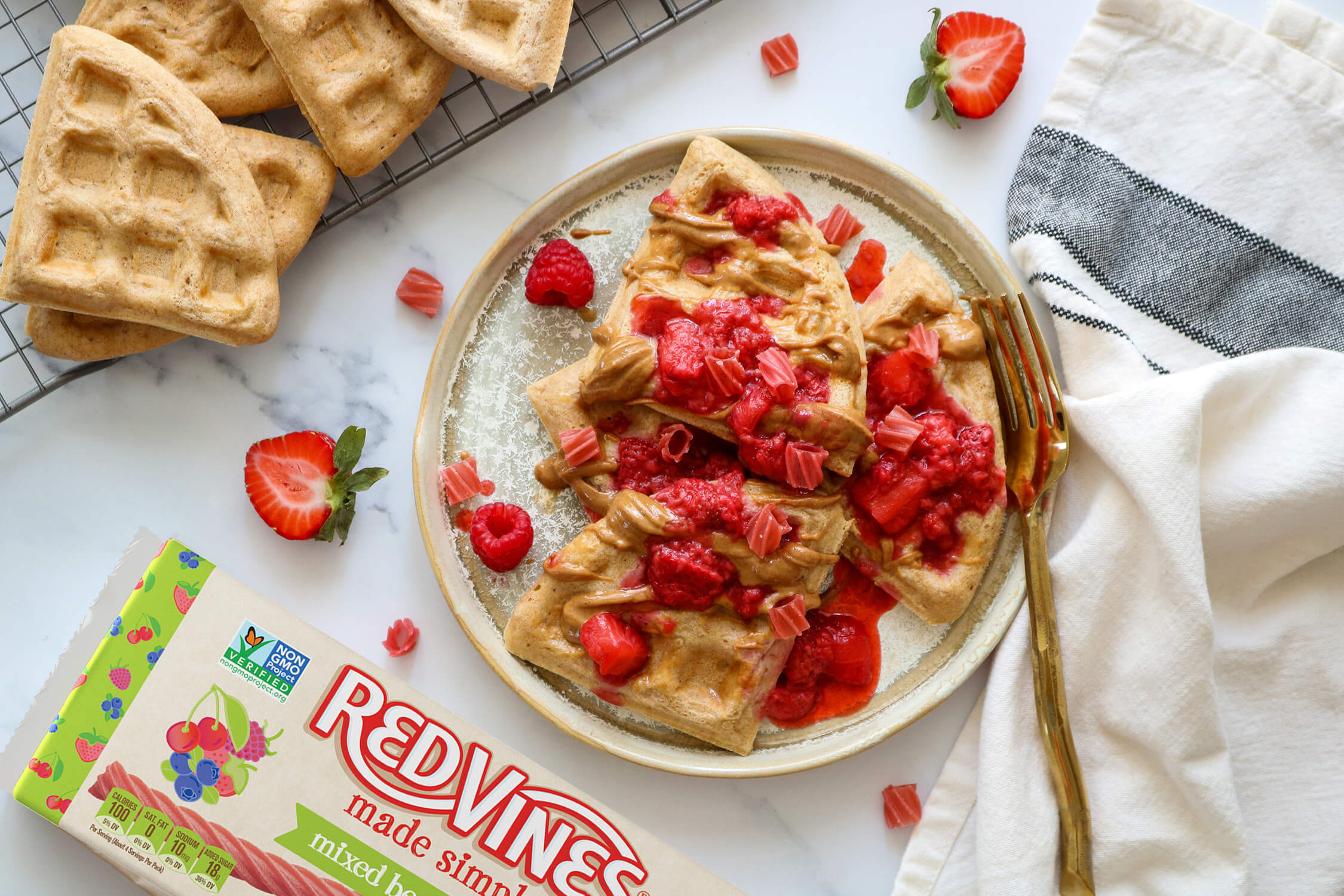 Who doesn't love waffles with a better-for-you twist? These delicious waffles feature our beloved Red Vines Made Simple Mixed Berry Twists.