Sour Punch Zombeanz Filled Cupcakes
With Sour Punch Halloween Candy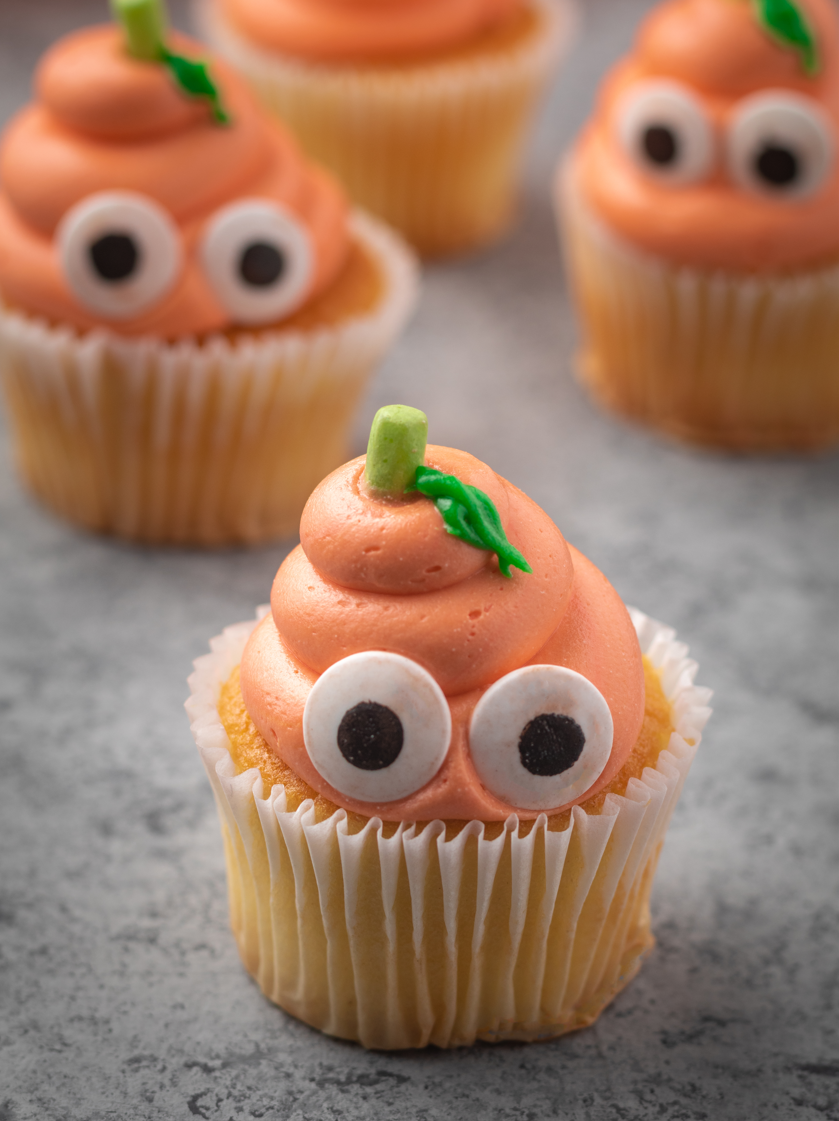 What You'll Need:
FOR THE CUPCAKES:
½ cup of softened butter
½ cup canola oil
1 ½ cups granulated sugar
4 eggs, room temperature
1 tablespoon Vanilla
3 cups flour
1 Tablespoon of baking powder
½ tsp salt
1 ¼ cup milk, room temperature
FOR THE ICING:
1 cup butter
4 cups Powdered Sugar
2 teaspoon Vanilla
1/8 tsp salt
2-4 tablespoons of Heavy Cream or Milk
Mix Cupcake Ingredients
Preheat oven to 350 degrees Fahrenheit. Line a muffin tin with cupcake liners.

In the bowl of a mixer, cream together butter, oil and sugar. Add eggs one at a time, mixing well after each addition. Next, add in vanilla extract.

In separate bowl, sift together flour, baking powder & salt. While alternating both, add in flour and milk into the creamed butter & sugar mixture. Don't over mix.
Bake and Cool Cupcakes
Once the batter is smooth, scoop into lined muffin tins filling them ¾ of the way up. Bake at 350 degrees for 20 minutes.

Let cool completely before icing.
Make Frosting and Cut a Hole in Each Cupcake
For frosting, place butter in the bowl of a mixer and beat on low until smooth & creamy. Add 1 cup of powdered sugar, salt and vanilla & mix until combined. Gradually add in the remaining powdered sugar. Add in one tablespoon of milk at a time until you reach the desired fluffy consistency.

Before icing the cupcakes, cut a hole in each cupcake (about ½ inch wide).
Fill Cupcake with Candy and Add Icing
Fill each cupcake with Sour Punch Zombeanz.

Lastly, ice the cupcakes with the buttercream icing.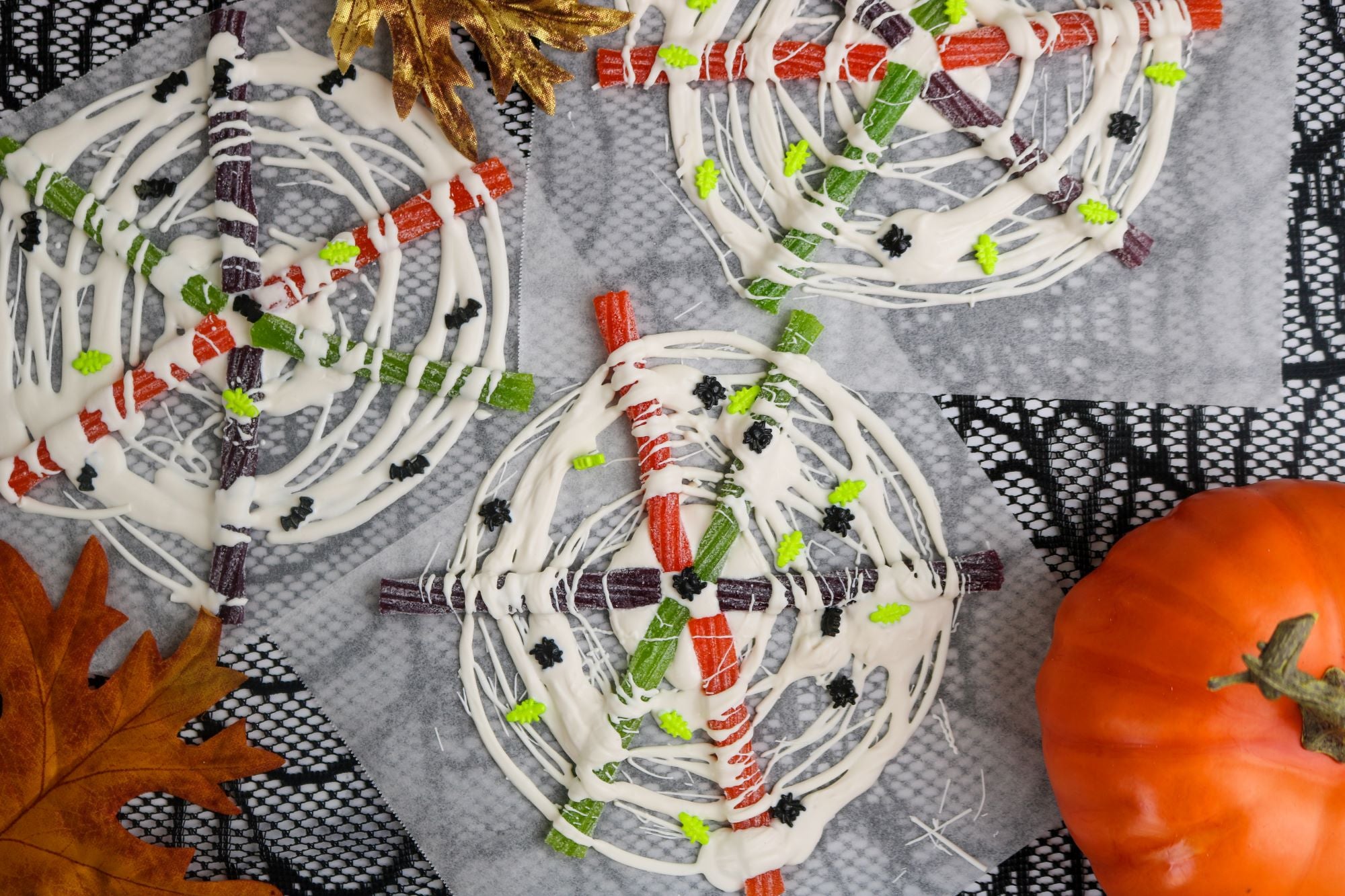 Spider webs aren't so scary when they're this sweet! Featuring Sour Punch Halloween Twists, these unique sour treats will be a hit with your little goblins.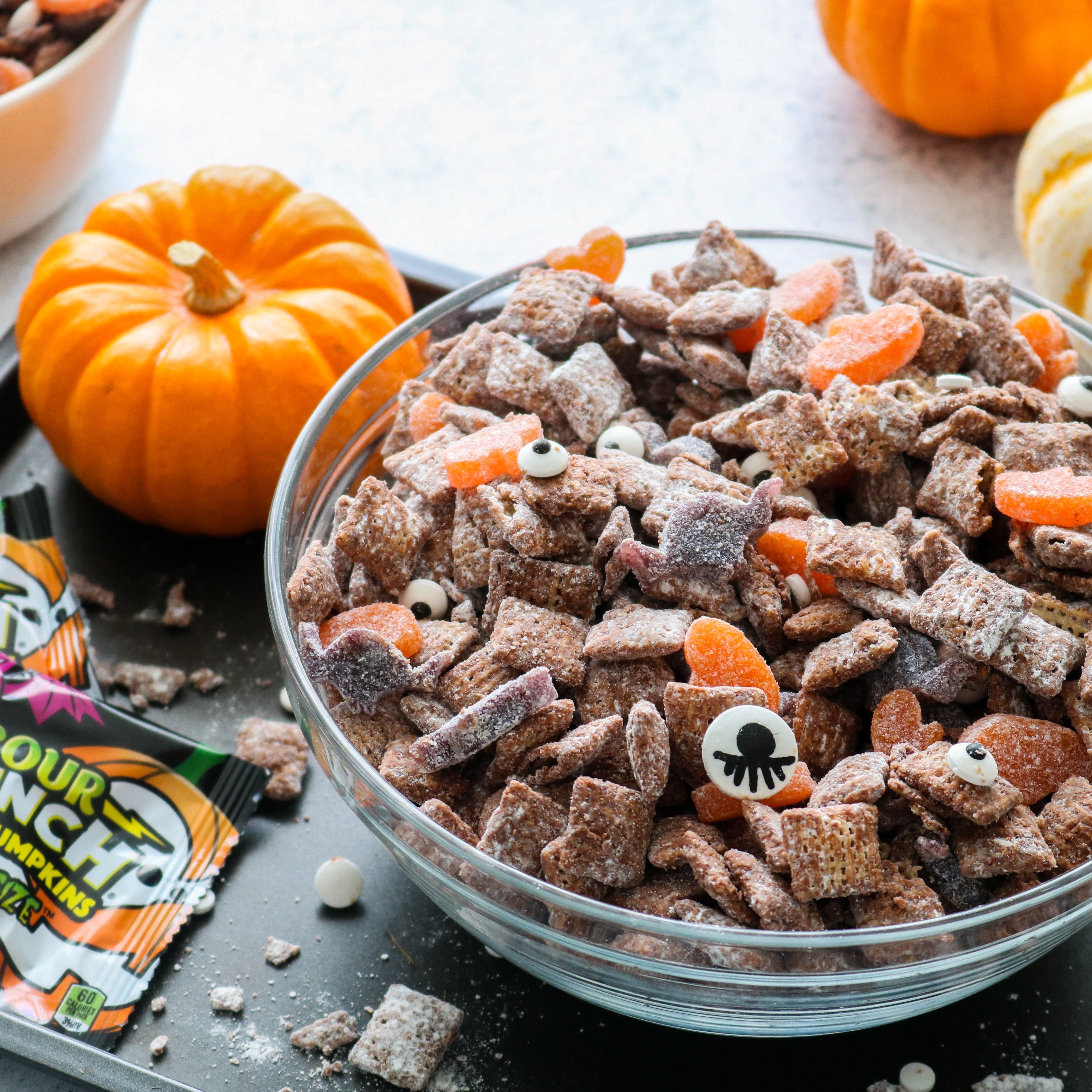 Slightly sweet. Slightly sour. Very spooky! Enjoy this Halloween themed classic dessert with Sour Punch Bats & Pumpkins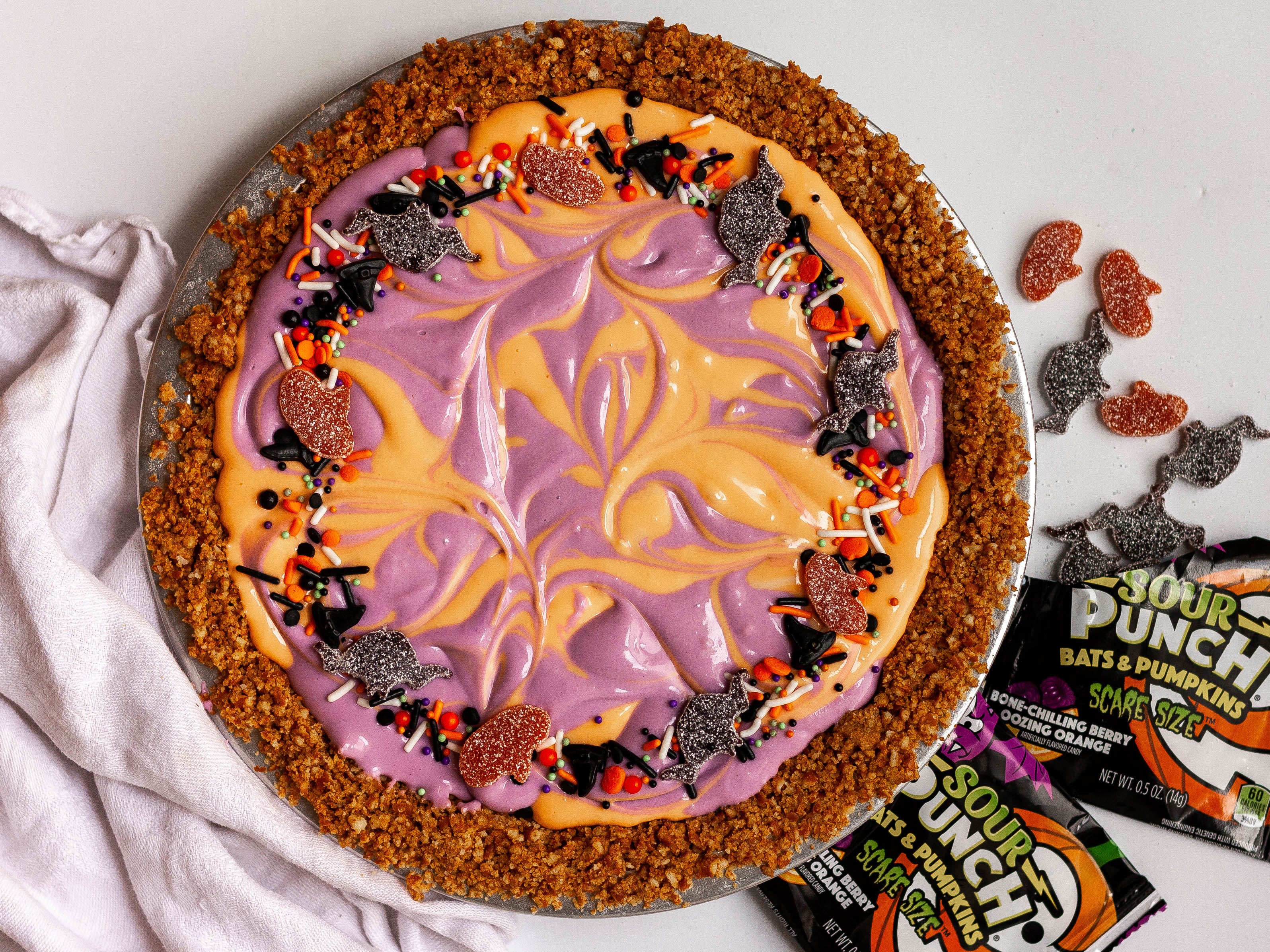 Bats and Pumpkins and No Bake Pie, oh my! This No Bake Sour Punch Pie is a deliciously spooktacular treat for fall. Our most popular Halloween candy is the icing on the cake (er, pie)!