No Bake Sour Punch Pie
With Sour Punch Halloween Candy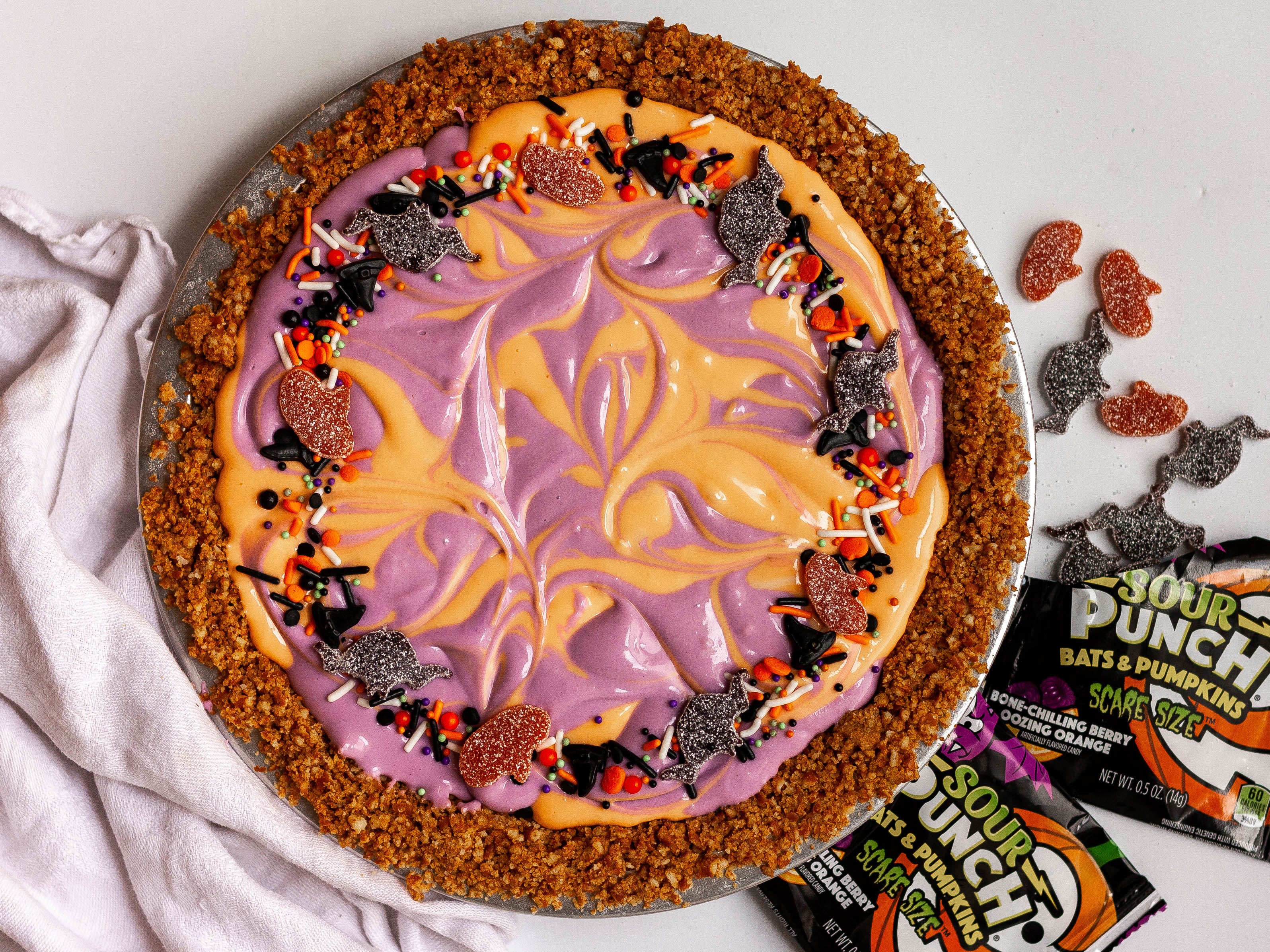 What You'll Need:
PRETZEL CRUST
4 ounces pretzels
¼ cup (44 grams) brown sugar
½ teaspoon table salt
6 ½ tablespoons (90 grams) unsalted butter, melted
PIE
1 cup sweetened condensed milk
16 oz full fat cream cheese at room temperature
½ teaspoon table salt
1/2 cup Bats & Pumpkins Halloween Candy (within the Mummy Mix)
2/3 cup water
Food coloring (optional)
Add Melted Butter
Add the melted butter to the food processor and pulse to combine.
Pour Pretzel Crumbs in Pie Pan
Pour the pretzel crumbs into a 9" pie pan.
Smooth Crumbs and Bake Crust
Pat crumbs into a smooth layer, ensuring to push them up the sides of the pan. Use the bottom of a drinking glass to help smooth out the crust if needed.

Bake crust for 8-10 minutes. The crust won't feel set while it's hot, but will harden as it cools. Let cool completely.
Melt Sour Punch Halloween Bats & Pumpkins Candy
In a small saucepan, combine half of the water with the Sour Punch Bats. Cook over low heat, stirring occasionally, until the Bats have melted and the mixture is smooth. If you're having trouble getting the candy to dissolve, use a spatula to press the candy against the bottom of the pot. If you still see clumps, strain the mixture through a fine mesh sieve before using. Set aside. Repeat with the Sour Punch Pumpkins.
Make Cream Cheese Pie Filling
Place the cream cheese and salt in a large mixing bowl or the bowl of a stand mixer. Beat the cream cheese with the paddle attachment until smooth and creamy (2-3 minutes). Scrape sides of bowl as needed.

Turn mixer on low speed & slowly stream the sweetened condensed milk into bowl while mixing.
Divide and Mix Pie Filling
Divide the cream cheese mixture in half, placing each half into a bowl. Add 1/8 cup (20 grams) melted Sour Punch Bats to one bowl and stir to combine. If desired, add purple food coloring.

Repeat with the melted Sour Punch Pumpkins, adding orange food coloring if desired.
Place Pie Filling Into Pie Crust
Using spoons, randomly place dollops of the purple and orange mixtures into the pie crust, repeating until all of the pie filling has been used.
Swirl, Decorate and Refrigerate
Use a sharp knife or a skewer to swirl the purple and orange fillings together.

Decorate with Sour Punch Bats and Pumpkins.

Place into the refrigerator and chill at least 4 hours, or overnight.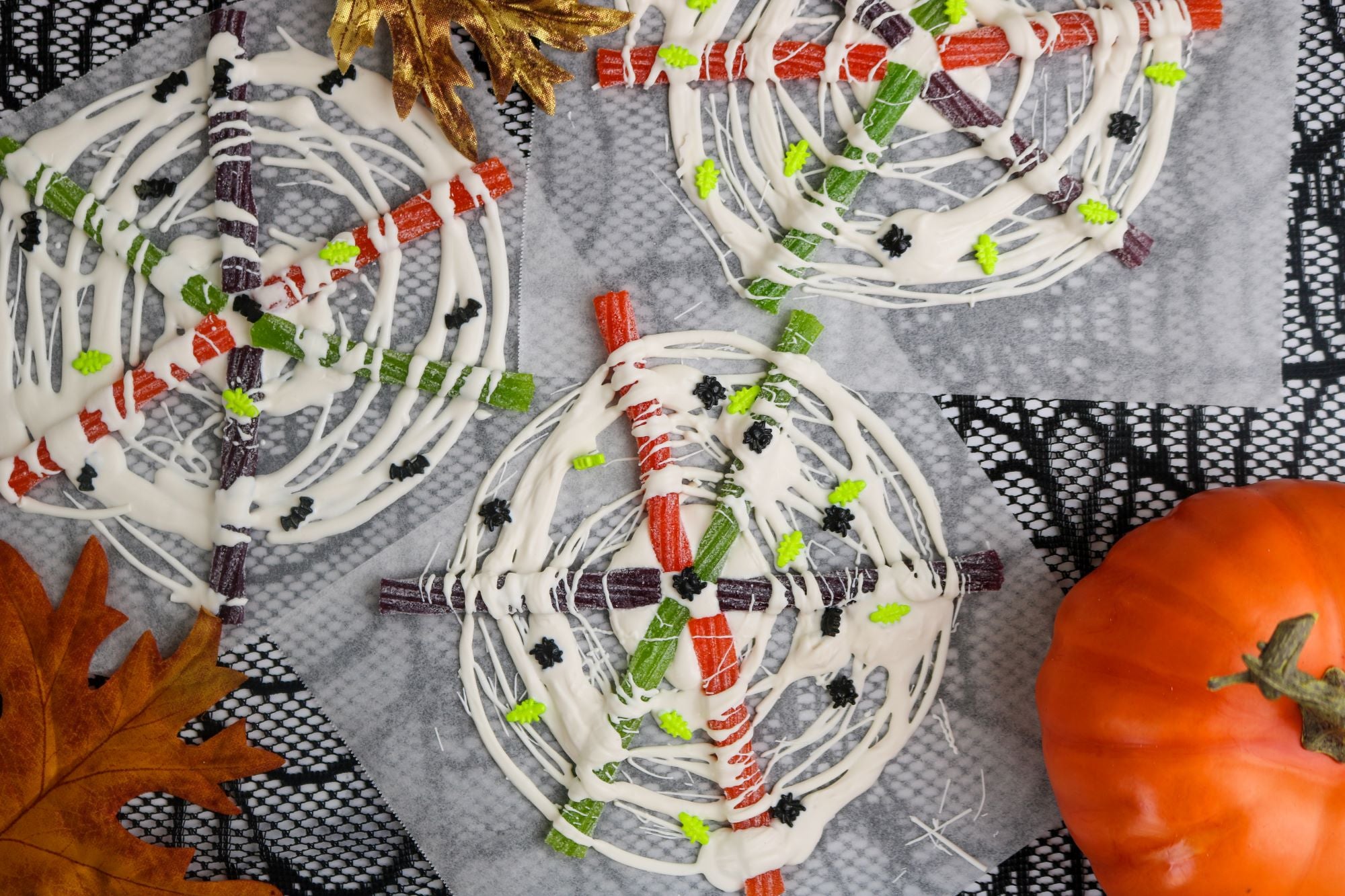 Spider webs aren't so scary when they're this sweet! Featuring Sour Punch Halloween Twists, these unique sour treats will be a hit with your little goblins.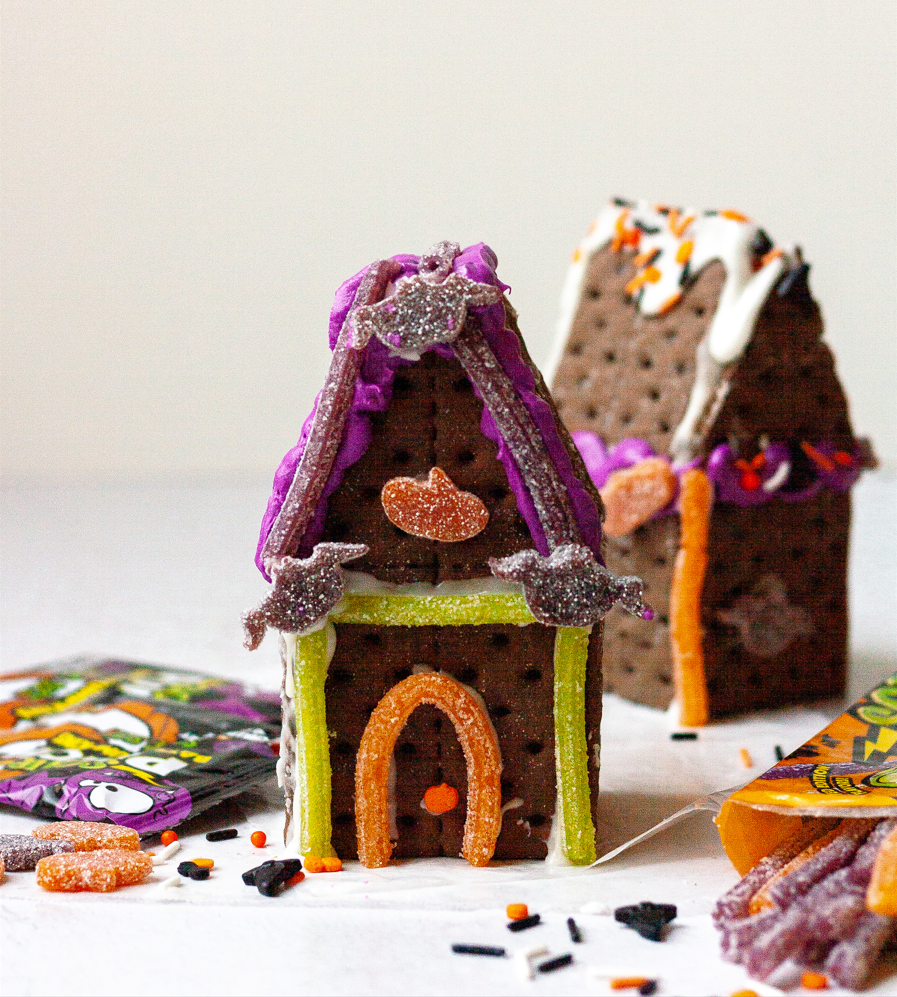 Create new thrilling traditions to pass on for all Hallows' Eve to come. The Sour Punch Haunted House is a fangtastic activity to try with all your favorite little monsters.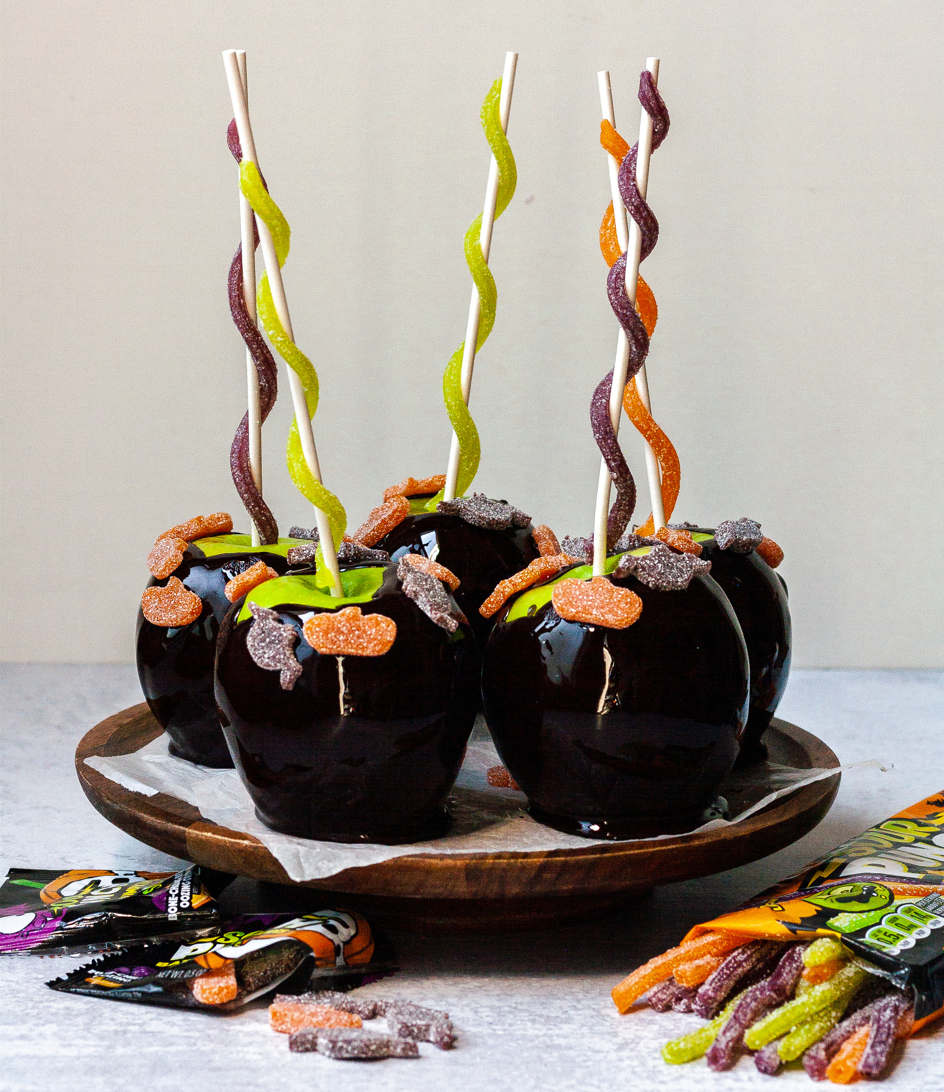 A candy apple a day keeps the monsters away! This fall, have a blast creating your own candy apples with Sour Punch Spooky Straws and Bats & Pumpkins as the decorations.