Sour Punch Spider Webs
With Sour Punch Halloween Candy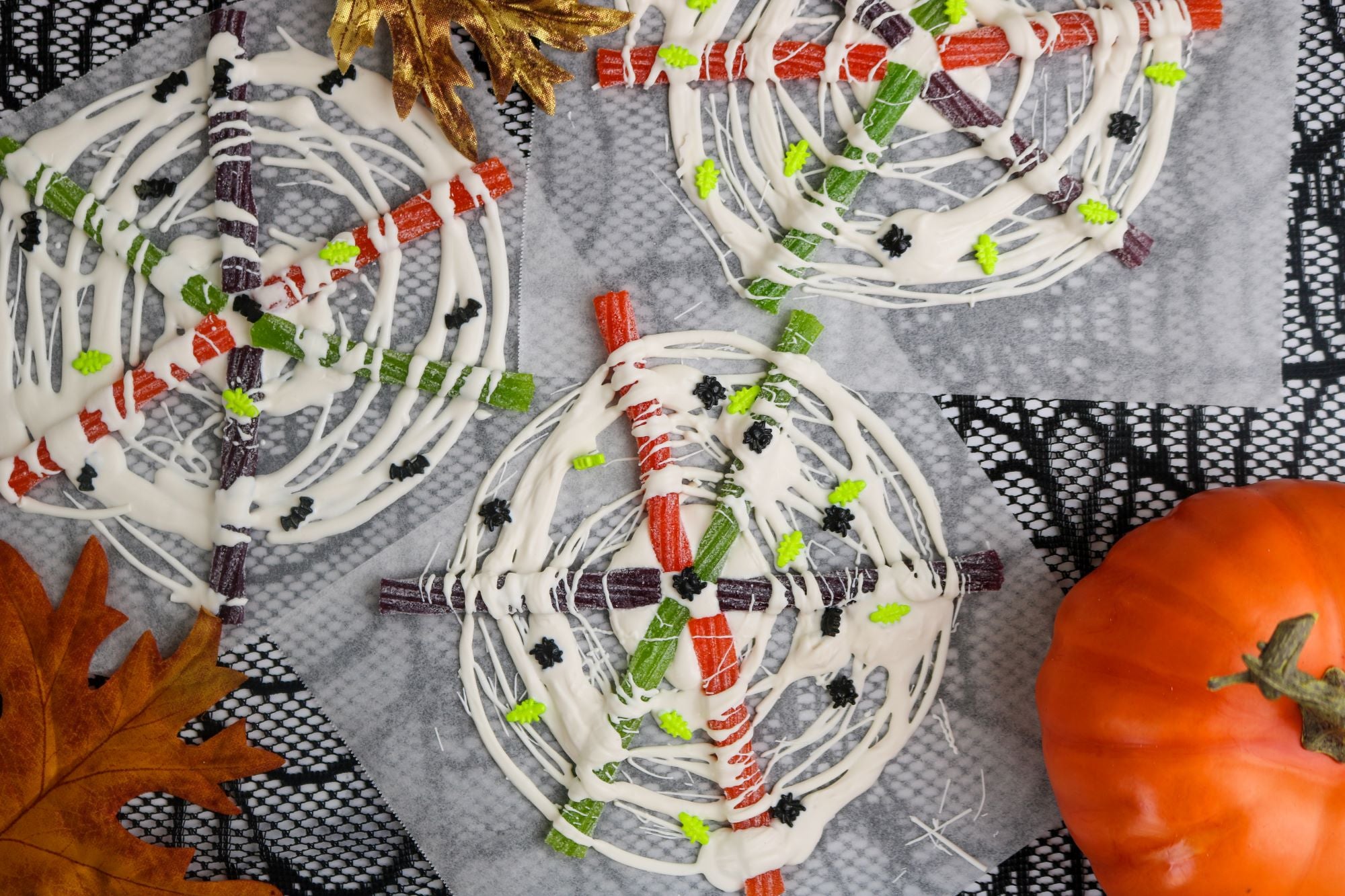 What You'll Need:
(1) 12-oz. package vanilla candy melts
1 12-oz. package vanilla candy melts
½ cup candy bugs or sprinkles
Microwave Candy Melts
Pour the candy melts into a bowl and microwave for 1 minute at 50 percent power. Stir and microwave in 30 second intervals until melted and smooth.

Add a teaspoon of melted coconut oil to the melted candy to achieve an extra drizzly effect.
Arrange Sour Punch Halloween Twists
Lay a piece of parchment paper on a flat work surface.

Add a spoonful of melted candy to the middle of the parchment paper and press one end of a Sour Punch Halloween Twist into the candy.

Repeat, arranging a total of 6 Sour Punch Halloween Twists in a spoke-like pattern.
Create "Spider Web" Look with Melted Candy
Dip your spoon in the melted candy and drizzle it around the Sour Punch Halloween Twists in a circular pattern to create a "spiderweb" look.

Repeat with the remaining candy; 6 Mini Sour Spiderwebs total.
Add Candy Bugs or Sprinkles
Sprinkle about a tablespoon of candy bugs or sprinkles onto the web.

Transfer the Mini Sour Spiderwebs to the refrigerator until completely dry and set, about 20 minutes.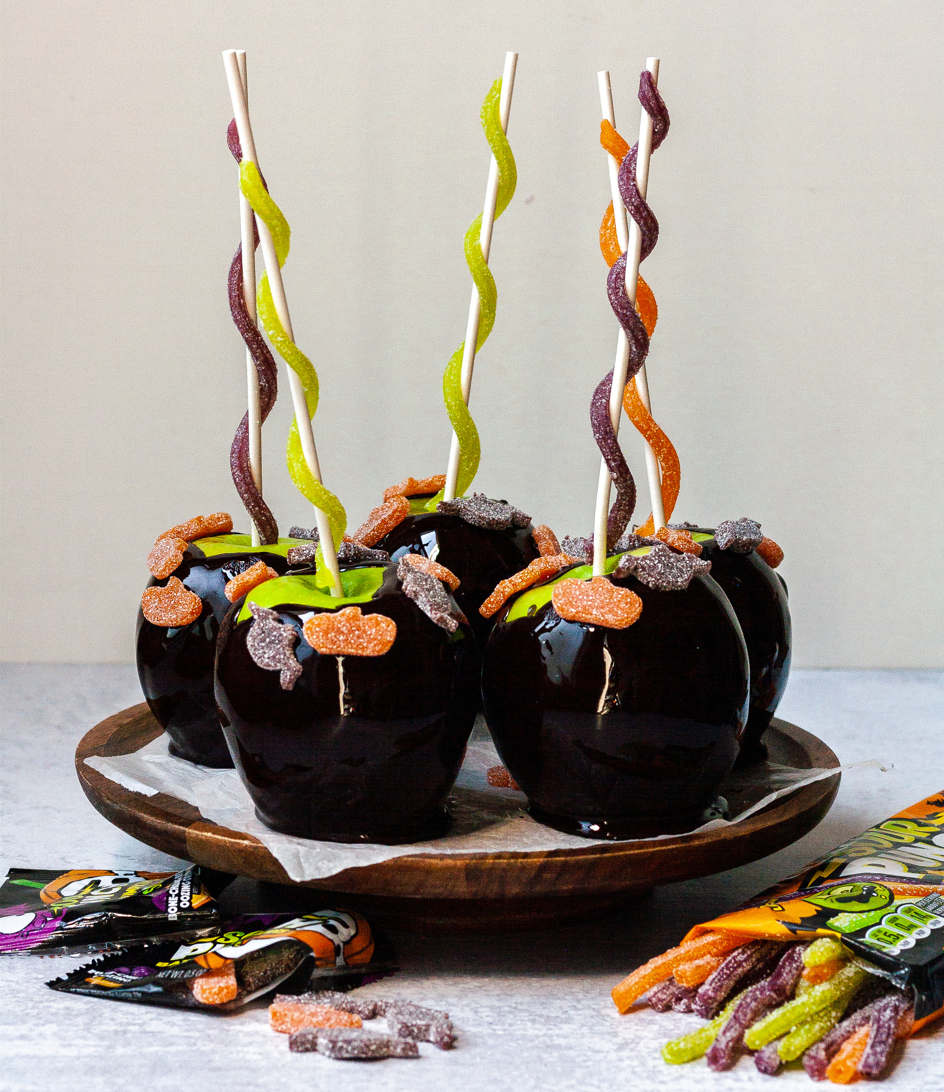 A candy apple a day keeps the monsters away! This fall, have a blast creating your own candy apples with Sour Punch Spooky Straws and Bats & Pumpkins as the decorations.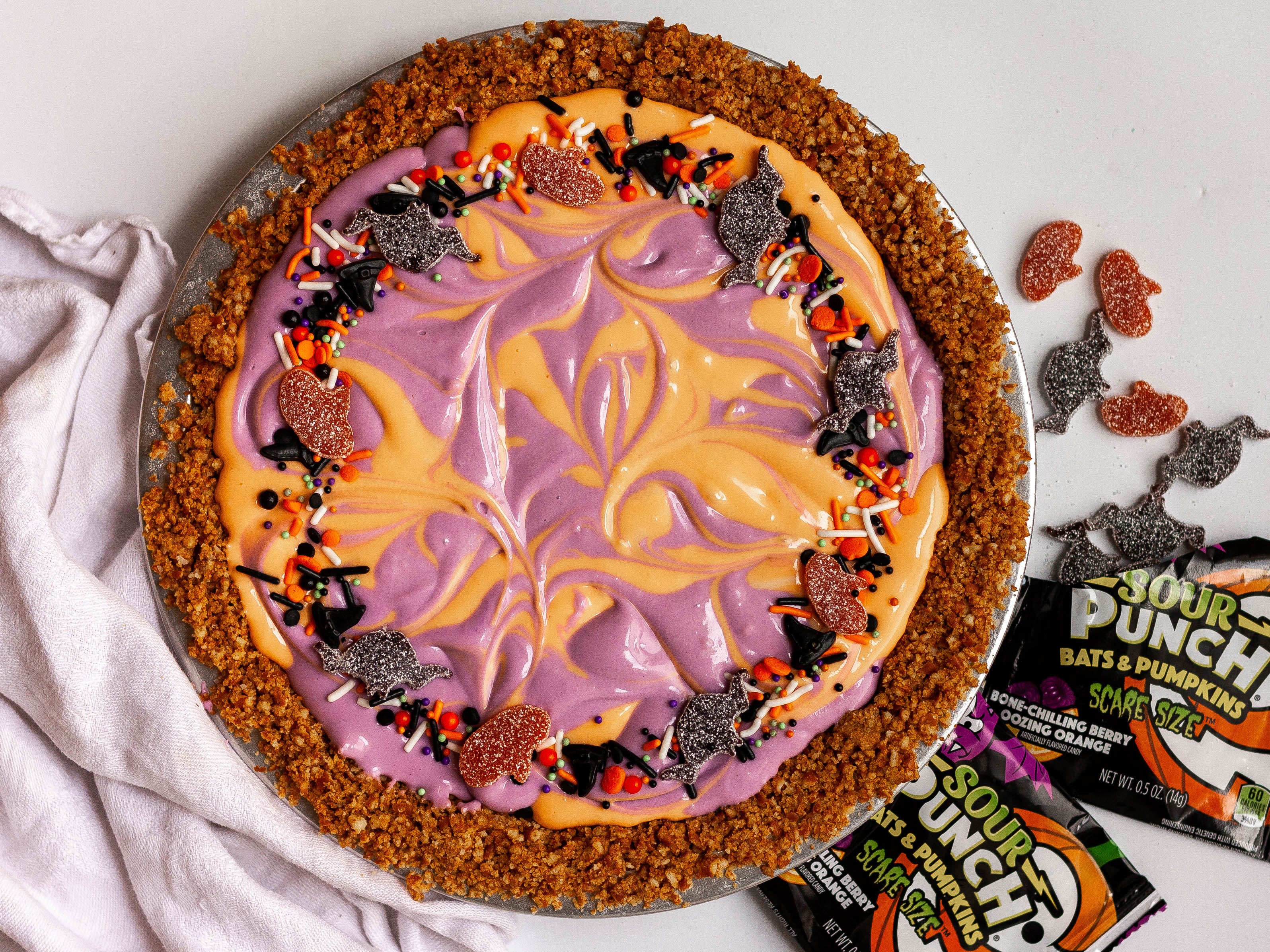 Bats and Pumpkins and No Bake Pie, oh my! This No Bake Sour Punch Pie is a deliciously spooktacular treat for fall. Our most popular Halloween candy is the icing on the cake (er, pie)!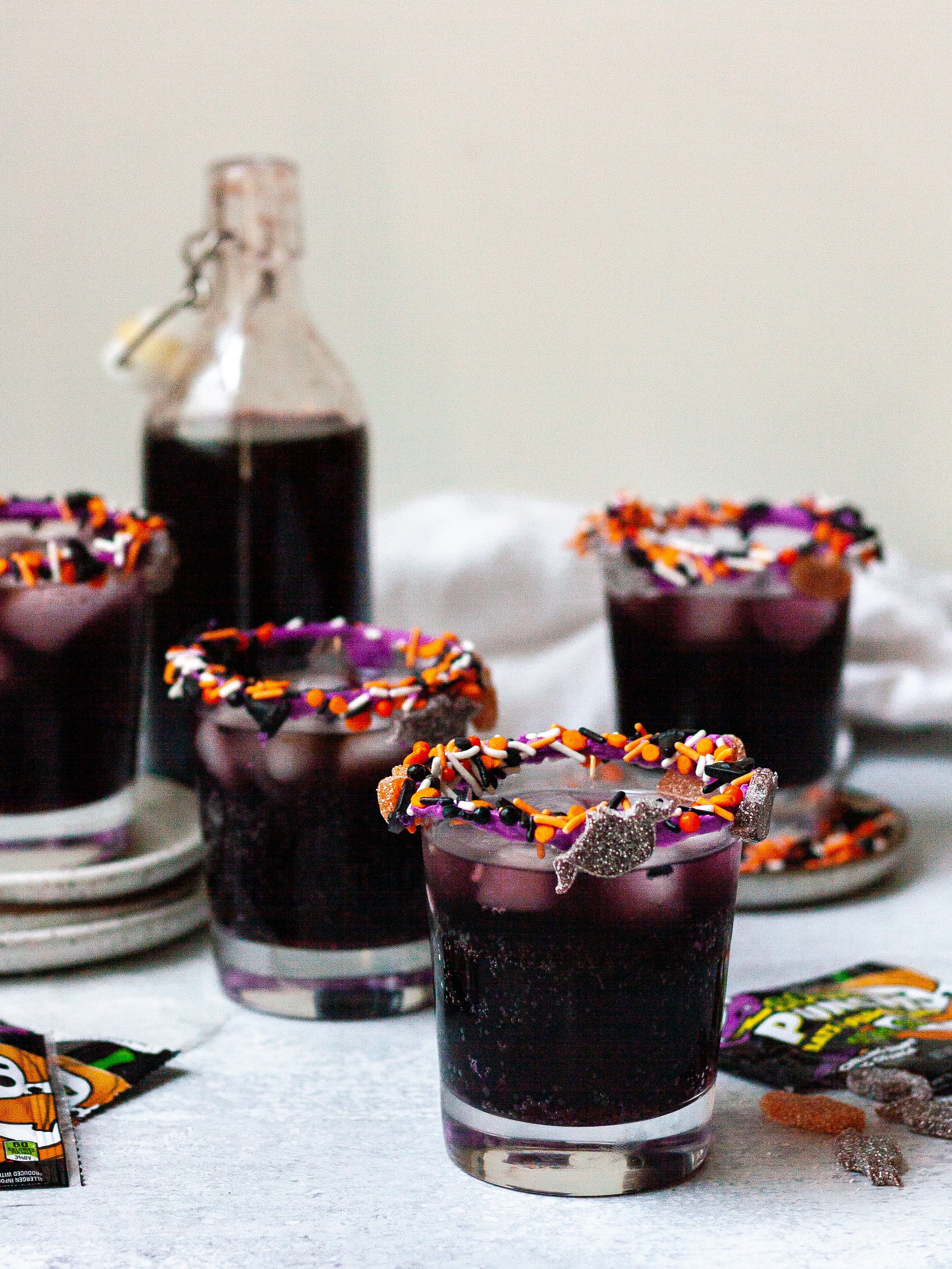 Fill the cauldron with a delicious seasonal mocktail. This Sour Punch Grape Mocktail is a fun beverage option for Halloween parties or scary movie nights.