Sour Punch Grape Mocktail
Featuring Sour Punch Halloween Candy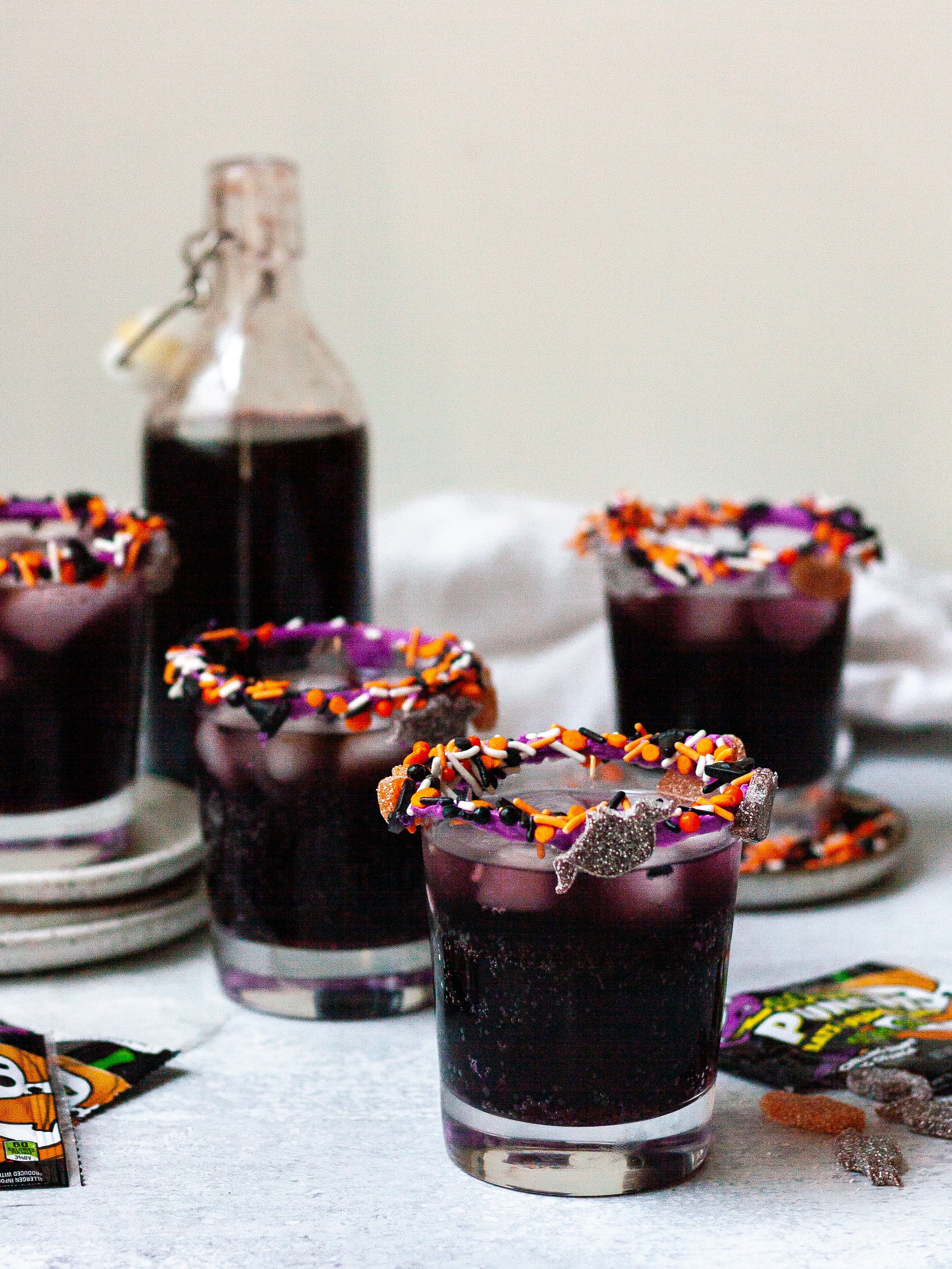 What You'll Need:
2 ounces of chocolate - white chocolate or colored candy melts
Scare Size Pouches of Sour Punch Bats & Pumpkins (within the Mummy Mix)
½ cup sprinkles or sparkling sugar
¼ cup lime juice
3 cans of grape soda
Ice cubes
Dip Glass Rim in Chocolate
Choose 4 small glasses. Open up the bags of Sour Punch Bats & Pumpkins and set the candy in an easy-to-reach place. Pour the sprinkles into a shallow dish slightly larger than the mouth of your glasses.

Place the chocolate in a small heatproof container. Microwave it for 30 seconds, and then stir it. Repeat this 2-3 times, until the chocolate is melted and smooth.

Transfer the melted chocolate to a shallow dish slightly larger than the mouth of your glasses.

Dip the rim of one glass in the chocolate so that the entire lip of the glass is coated in chocolate.
Dip Chocolate-Rimmed Glass in Sprinkles
Immediately dip the chocolate-rimmed glass into the dish of sprinkles or sparkling sugar.

Place Sour Punch Halloween Bats & Pumpkins around the rim of the glass, sticking to the chocolate. You may need to nudge some of the sprinkles aside to apply candy to the chocolate.
Let Chocolate Harden
Set the glasses aside so that the chocolate hardens.
Combine and Pour Mocktail Over Ice
In a pitcher, combine the grape soda and lime juice.

Fill each candy-rimmed glass halfway with ice cubes. Pour mocktail mix over the ice. Serve immediately!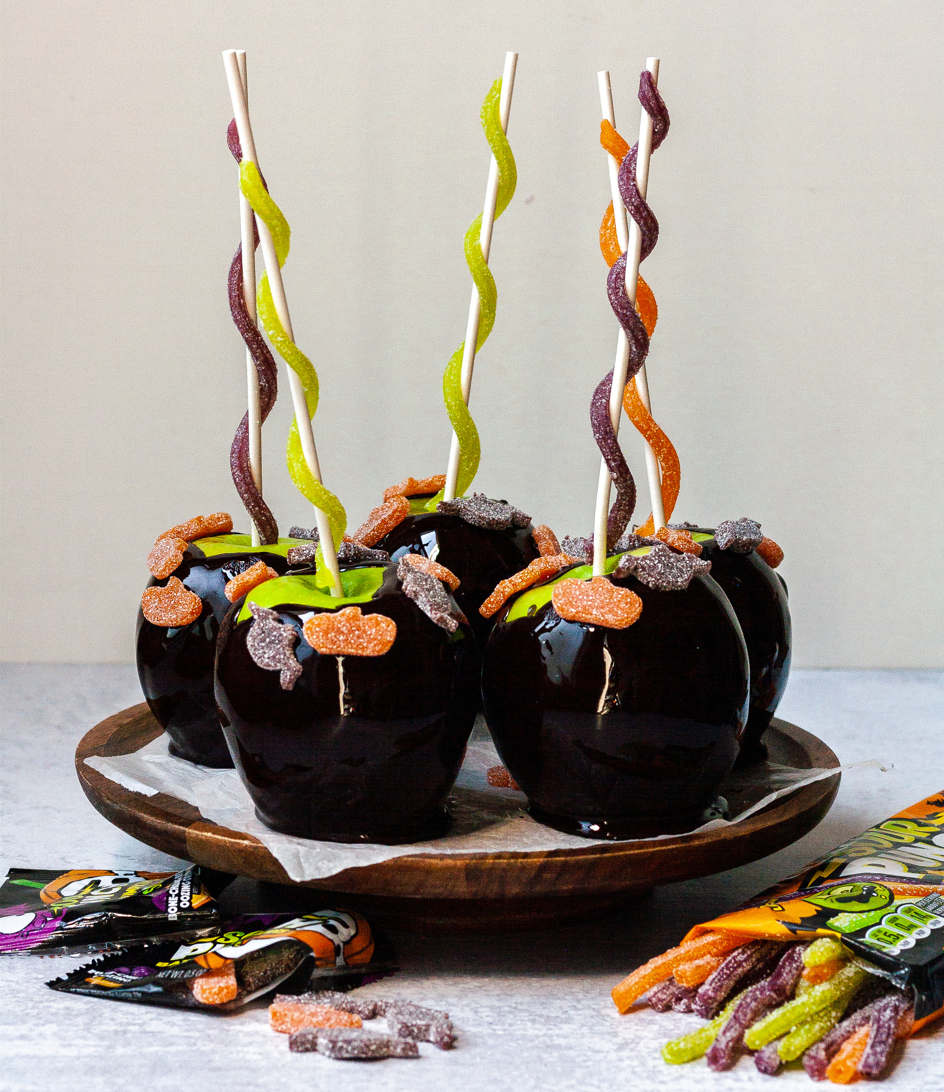 A candy apple a day keeps the monsters away! This fall, have a blast creating your own candy apples with Sour Punch Spooky Straws and Bats & Pumpkins as the decorations.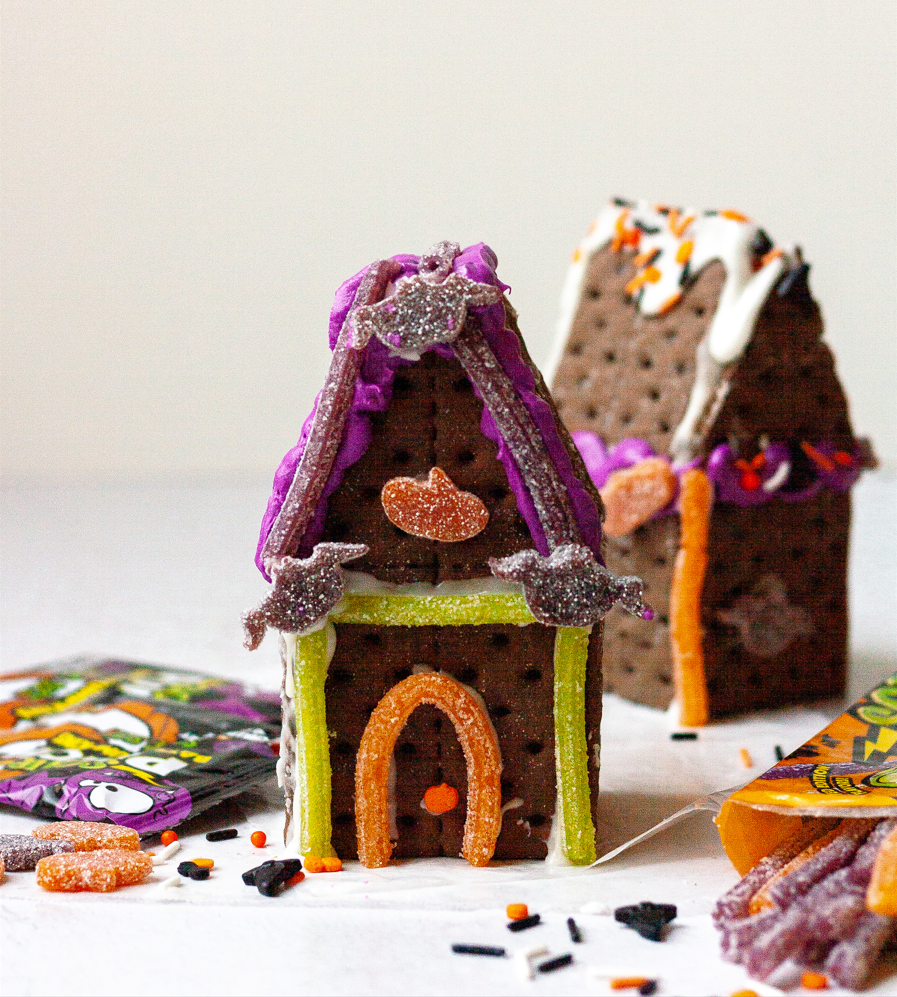 Create new thrilling traditions to pass on for all Hallows' Eve to come. The Sour Punch Haunted House is a fangtastic activity to try with all your favorite little monsters.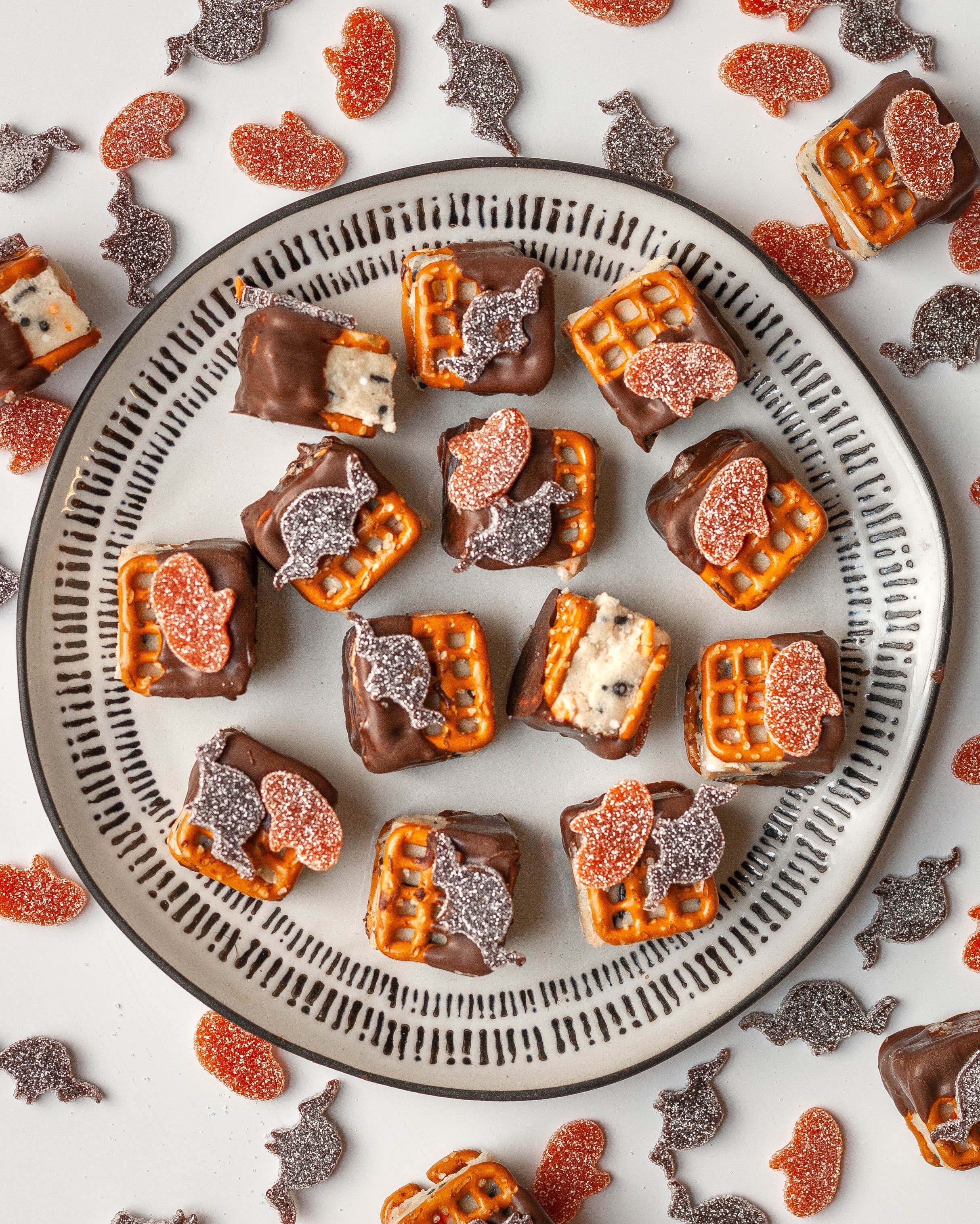 You've never experienced a sandwich quite like this! Prepare to indulge in savory-sweet perfection that is spookily delicious. These no-bake sandwich desserts feature edible cookie dough and Sour Punch Bats & Pumpkins Halloween Candy.