Sour Punch Pretzel Sandwiches
With Sour Punch Halloween Candy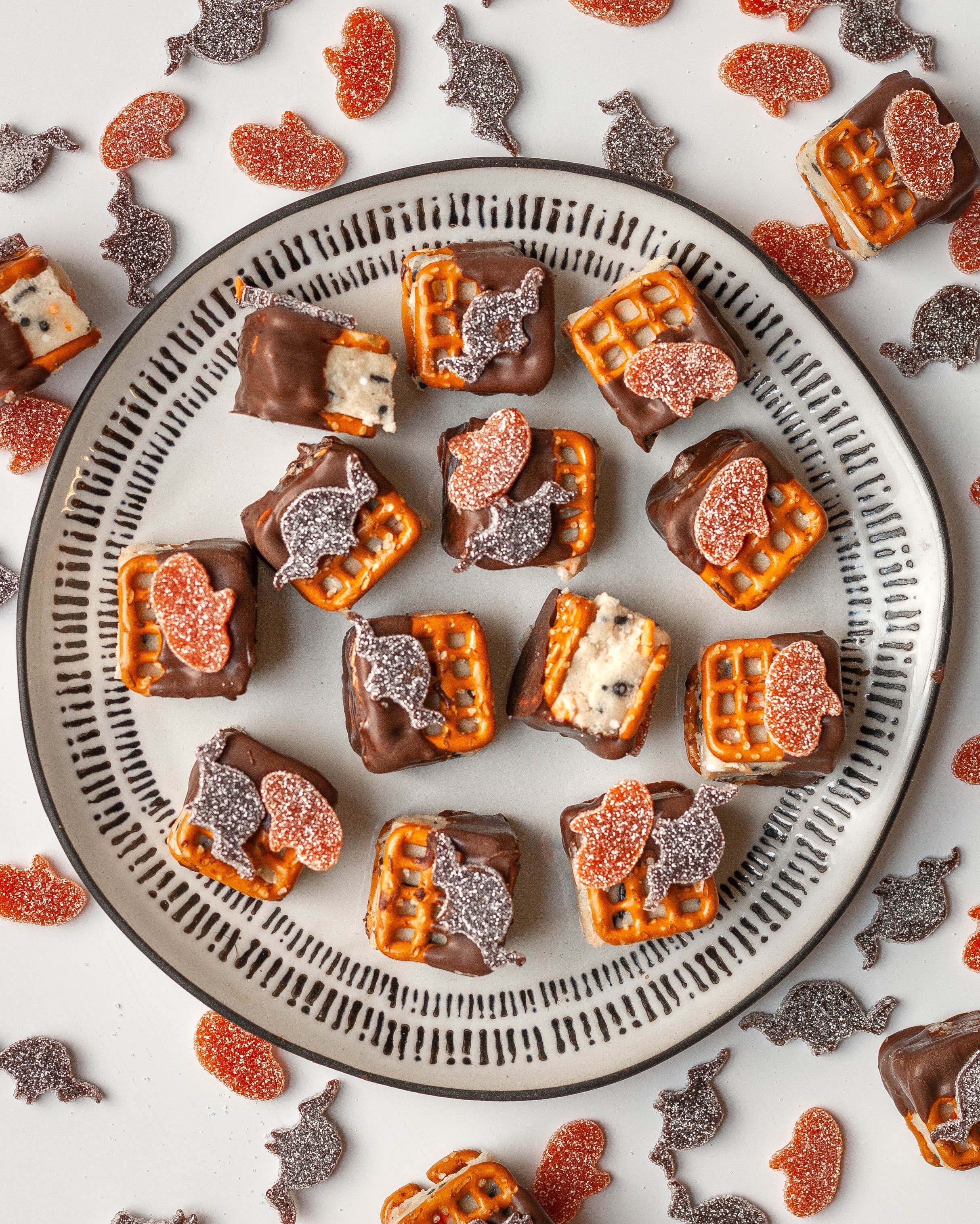 What You'll Need:
SUGAR COOKIE DOUGH:
1 stick (113 grams) unsalted butter at room temperature
¾ cup (170 grams) granulated sugar
¼ teaspoon table salt
1 teaspoon vanilla extract
¾ cup (100 grams) all purpose flour
2 teaspoons (10 grams) milk or cream
Sprinkles (optional)
COOKIE SANDWICHES:
Chilled sugar cookie dough
60 pretzels (square Pretzel Snaps are best)
5 ounces chocolate (chocolate chips, chopped chocolate, or candy melts all work)
Sour Punch Bats & Pumpkins (within the Mummy Mix)
Sprinkles (optional)
Mix Cookie Dough Ingredients
In a large mixing bowl or the bowl of a stand mixer, combine the butter, sugar, and salt. Blend for 1-2 minutes, until fully combined and starting to become light and fluffy.

Scrape down the sides and add the vanilla.

Add the flour and sprinkles, if using. Mix on low speed until the flour is fully incorporated.
Add Milk/Cream
Add the milk/cream and mix until combined.
Spread Cookie Dough Into Flat Sheet
Turn the dough out onto a sheet of parchment or wax paper. Using a spatula, spread the dough into a 7×5.5" rectangle & fold the edges of the parchment paper over the rectangle.

Place the dough sheet on a pan to ensure it chills flat. Place pan into refrigerator & chill for at least 2 hours. If in a rush, chill dough in freezer for at least 30 minutes.
Slice Cookie Dough Into Small Squares
Remove the chilled dough from the refrigerator.

Place the parchment and cookie dough on a cutting board.

Slice the cookie dough sheet into small squares approximately the same size as your pretzels.
Sandwich Cookie Dough Between Pretzels
Line a cookie sheet with parchment or wax paper. Set aside.

Sandwich one piece of cookie dough between two pretzels.
Dip Cookie Dough Pretzel Sandwiches in Chocolate
Melt the chocolate by microwaving it in a microwave-safe container for 30 seconds at a time, stirring between each cycle. Dip the sandwich into chocolate, submerging half of the sandwich into the chocolate. Place the dipped sandwich onto the parchment-lined tray.
Decorate with Sour Punch Bats and Pumpkins
Decorate with Sour Punch Halloween Bats & Pumpkins and sprinkles. Repeat with the remaining pretzels.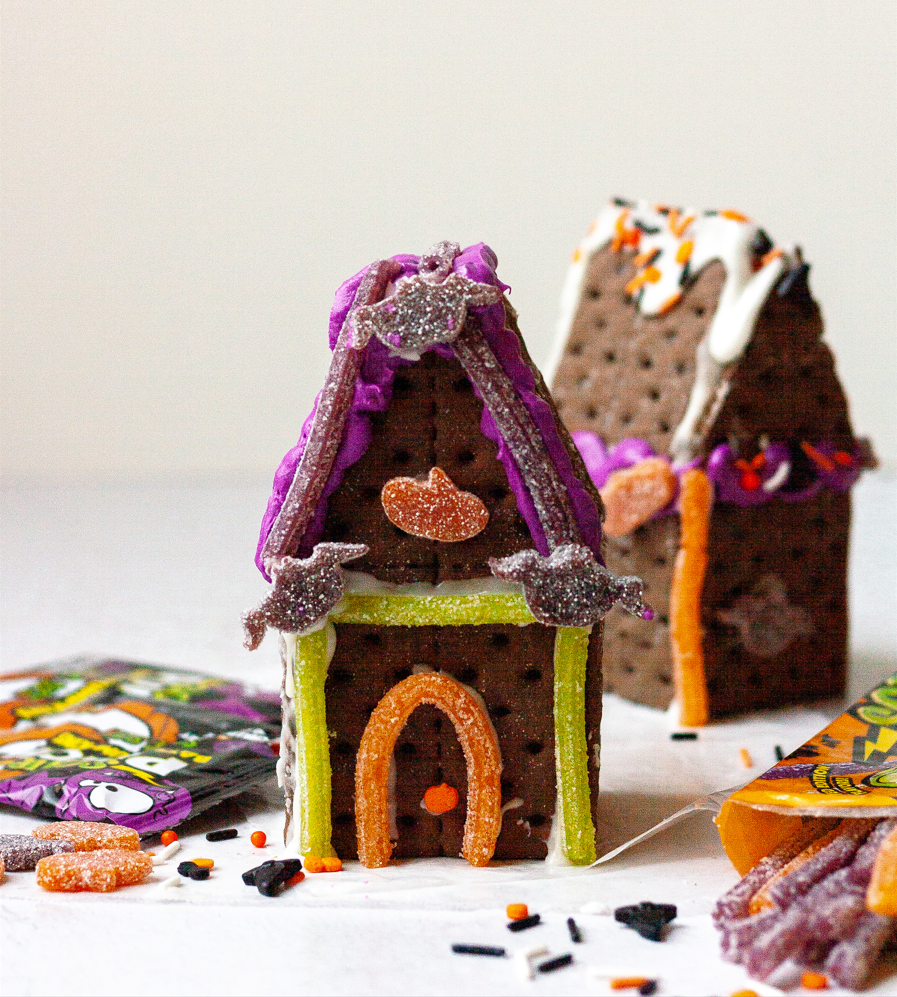 Create new thrilling traditions to pass on for all Hallows' Eve to come. The Sour Punch Haunted House is a fangtastic activity to try with all your favorite little monsters.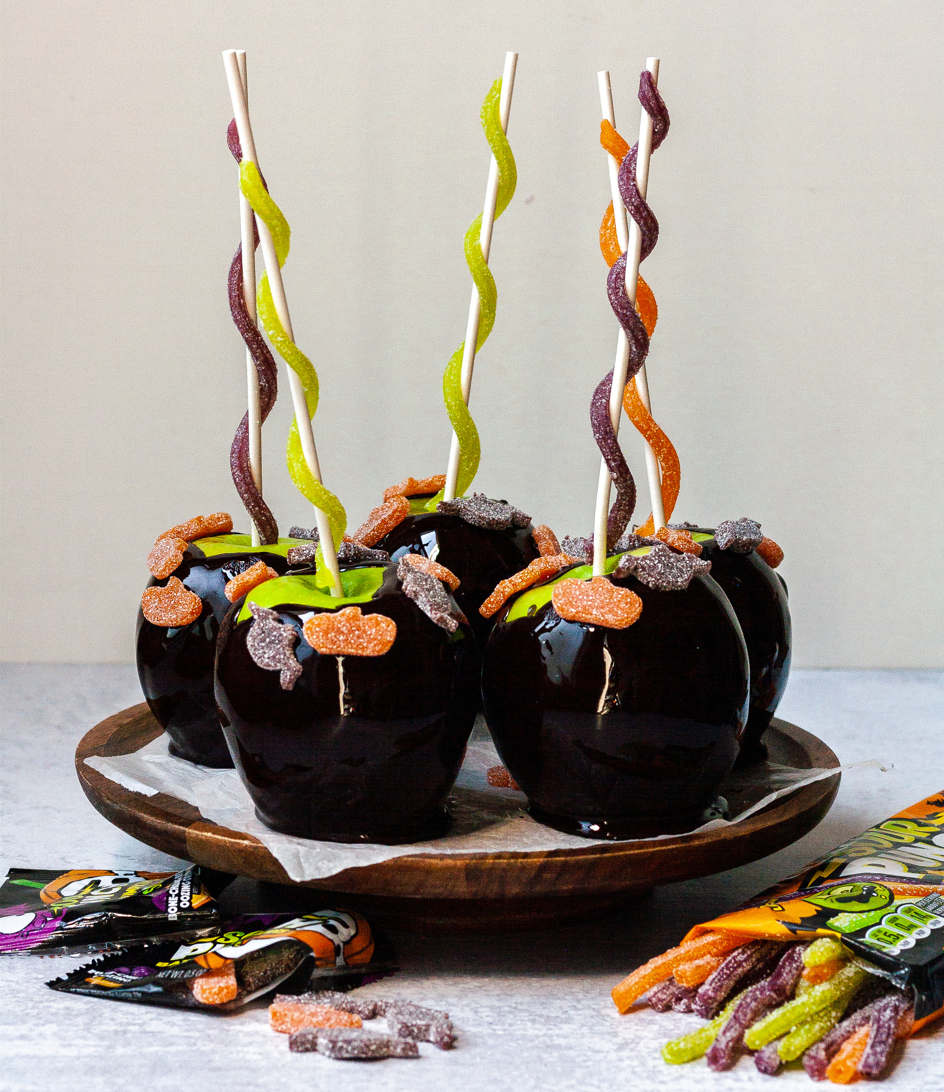 A candy apple a day keeps the monsters away! This fall, have a blast creating your own candy apples with Sour Punch Spooky Straws and Bats & Pumpkins as the decorations.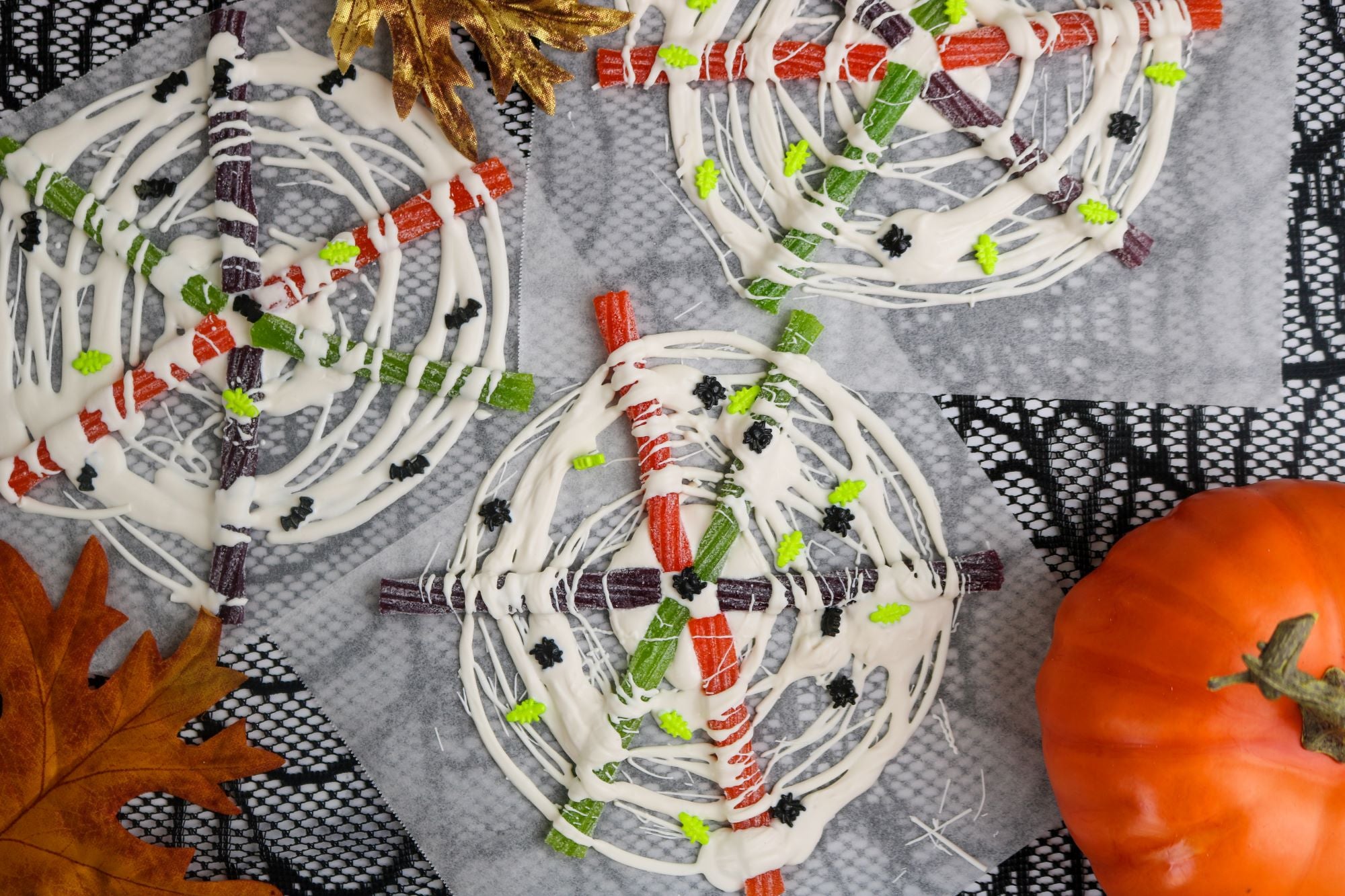 Spider webs aren't so scary when they're this sweet! Featuring Sour Punch Halloween Twists, these unique sour treats will be a hit with your little goblins.