Sour Punch Halloween Muddy Buddies
Featuring Sour Punch Halloween Candy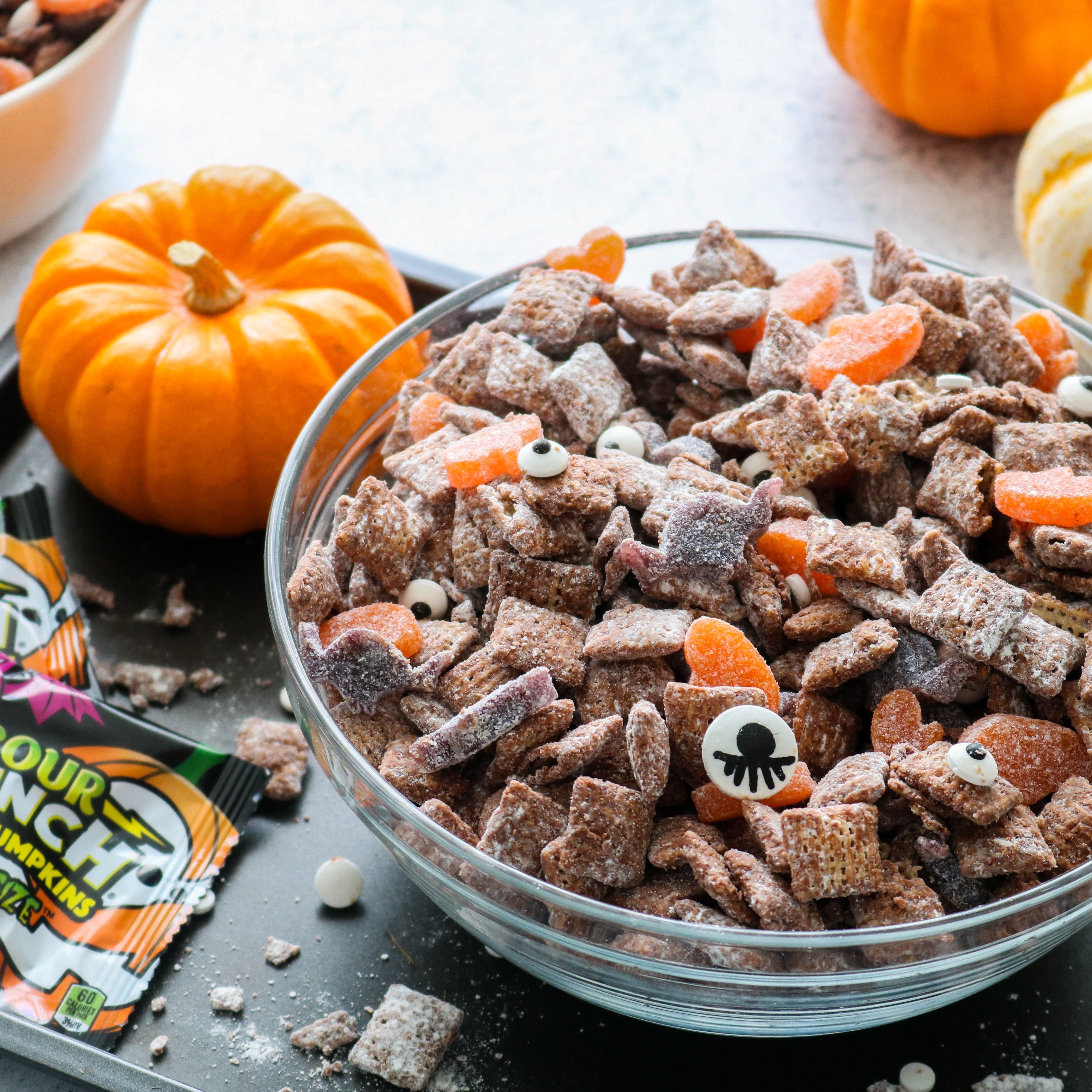 What You'll Need:
1 cup chocolate chips
½ cup peanut butter
¼ cup butter
10 cups Chex cereal
1¾ cups powdered sugar
Multiple packets Sour Punch Bats & Pumpkins (within the Mummy Mix)
⅓ cup candy eyeballs
Combine Chocolate Chips, Peanut Butter and Butter
Combine the chocolate chips, peanut butter, and butter in a microwave safe bowl. Microwave for 1 minute at 50 percent power, then stir. Repeat until the mixture is melted and smooth.
Combine Chex Cereal and Chocolate Peanut Butter Mixure
Pour the Chex cereal into a large bowl. Drizzle the chocolate peanut butter mixture over the cereal and gently toss to coat.
Coat In Powdered Sugar
Transfer the chocolate covered cereal to a gallon size zip top bag, pour in the powdered sugar, and shake to coat. Or, sprinkle the powdered sugar over the cereal and toss with a rubber spatula in the bowl. Transfer the muddy buddies to a baking sheet and refrigerate for 20 minutes.
Add Sour Punch Bats and Pumpkins
Pour the muddy buddies back into the mixing bowl and stir in the Sour Punch Halloween Bats & Pumpkins and candy eyeballs. Serve or cover and refrigerate until ready to enjoy.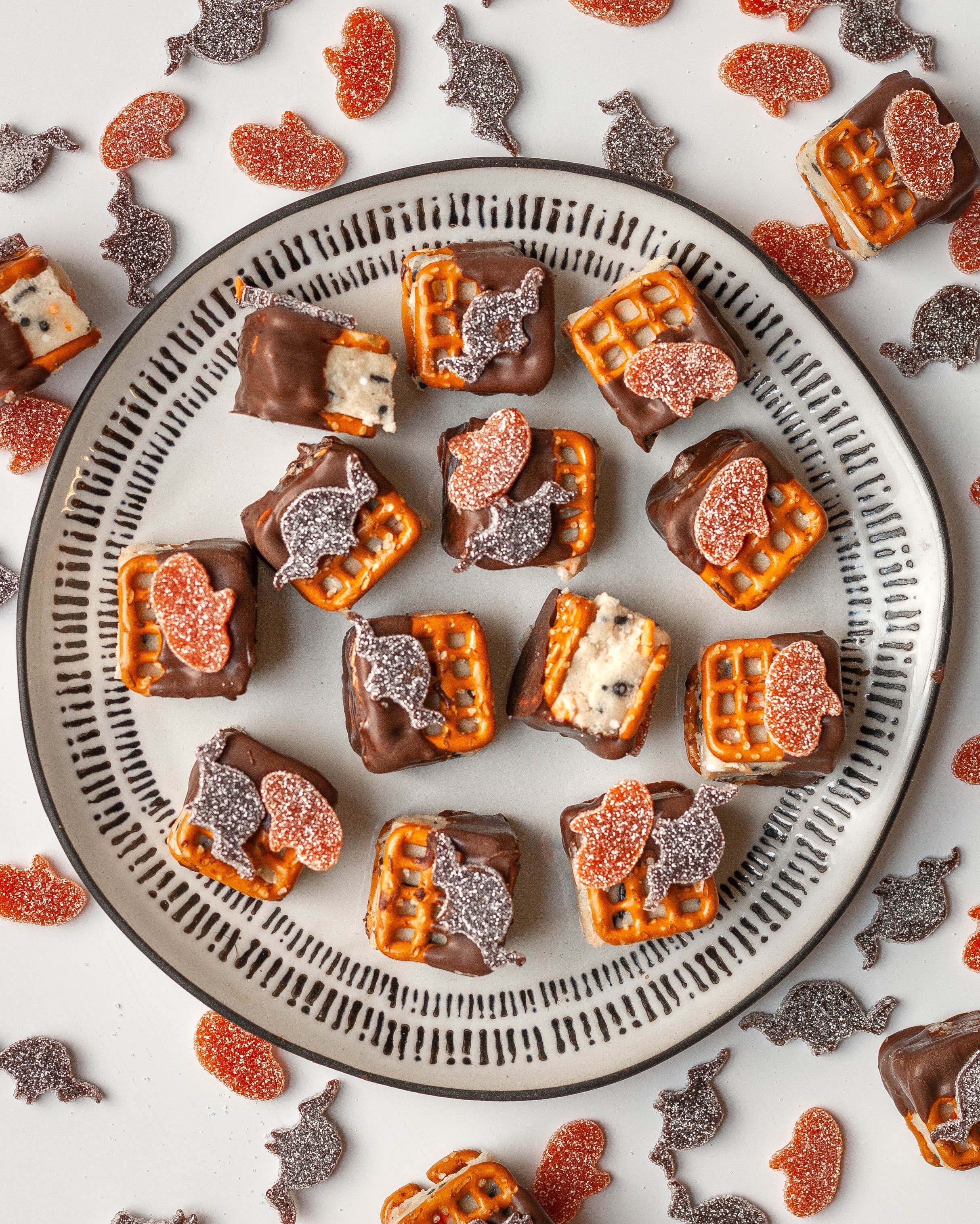 You've never experienced a sandwich quite like this! Prepare to indulge in savory-sweet perfection that is spookily delicious. These no-bake sandwich desserts feature edible cookie dough and Sour Punch Bats & Pumpkins Halloween Candy.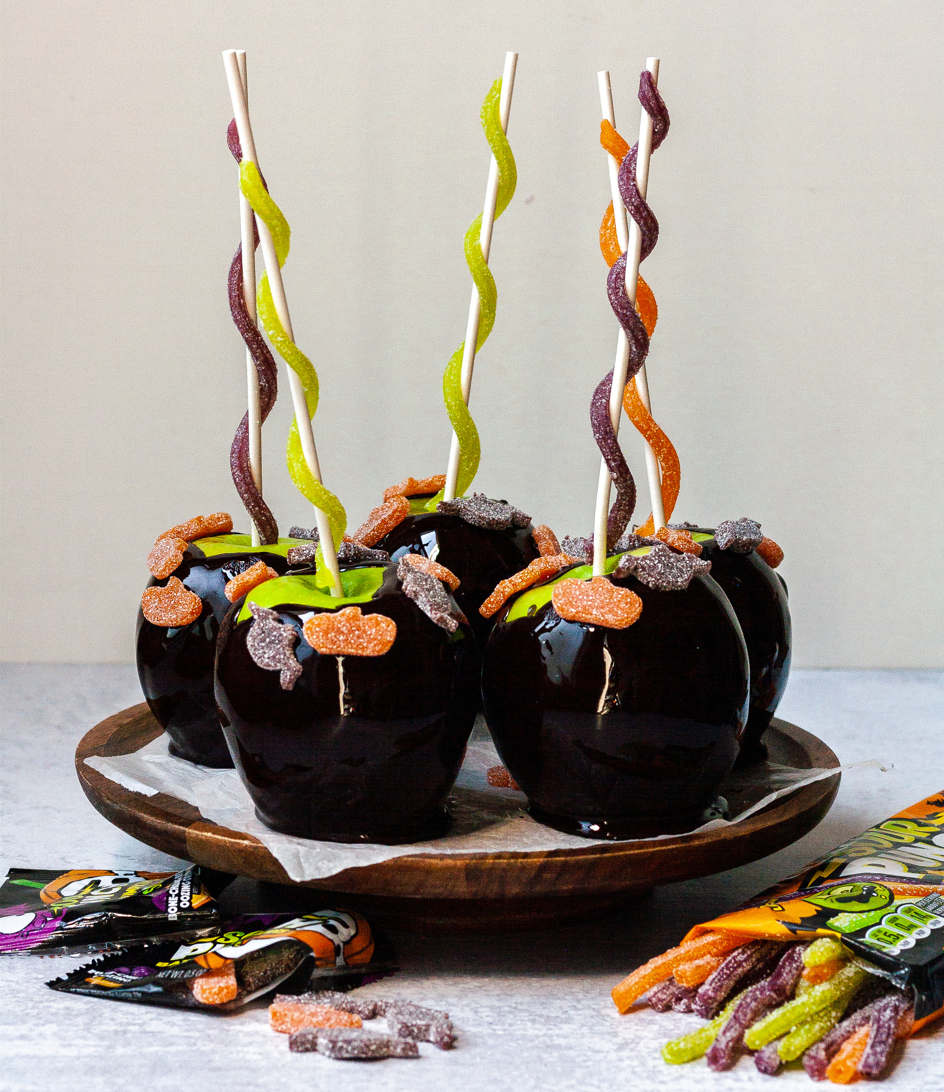 A candy apple a day keeps the monsters away! This fall, have a blast creating your own candy apples with Sour Punch Spooky Straws and Bats & Pumpkins as the decorations.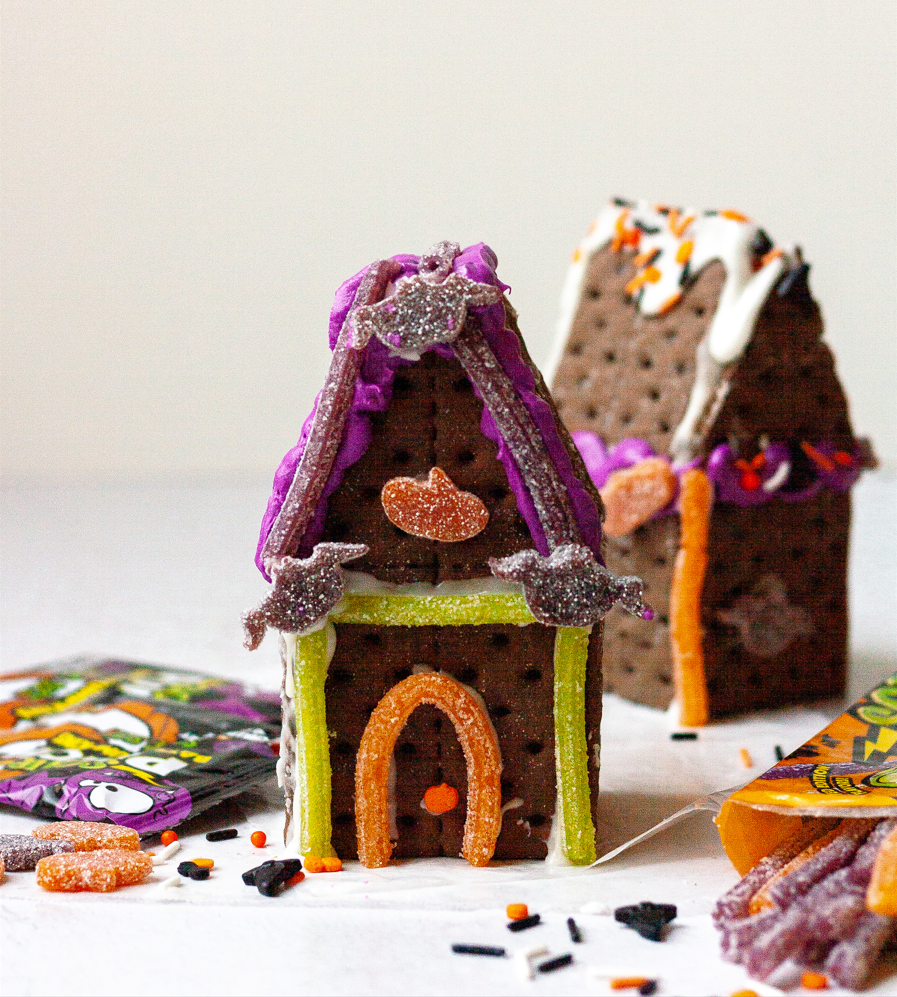 Create new thrilling traditions to pass on for all Hallows' Eve to come. The Sour Punch Haunted House is a fangtastic activity to try with all your favorite little monsters.