Sour Punch Gingerbread Cookies
With Sour Punch Holiday Candy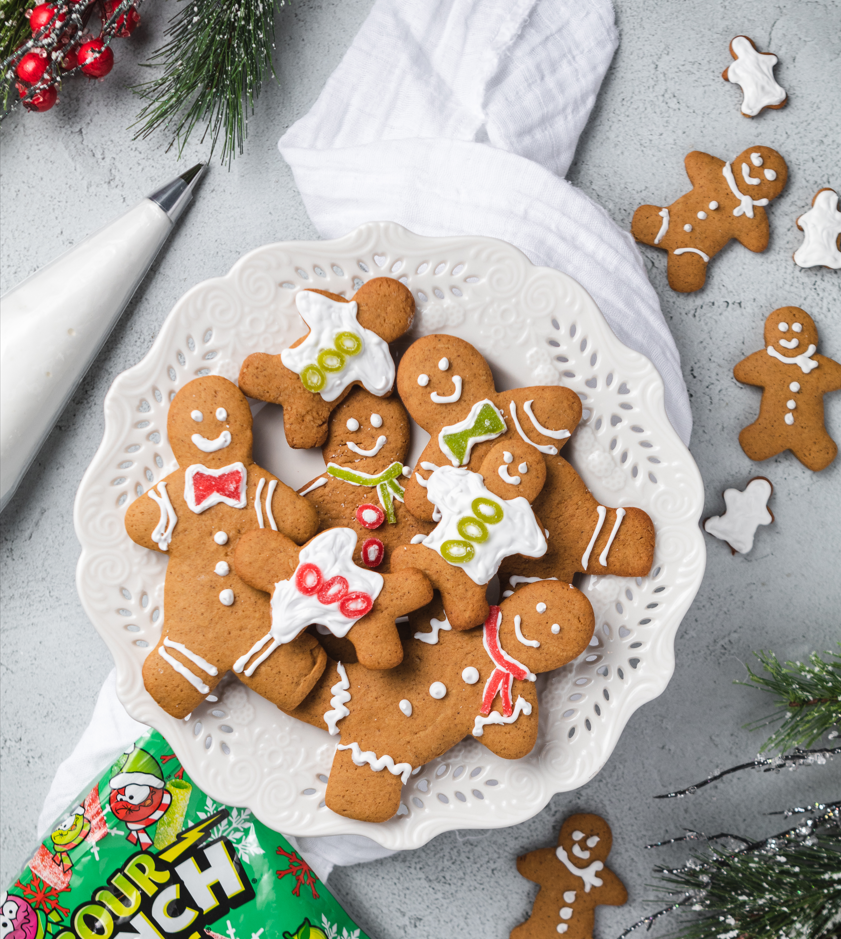 What You'll Need:
COOKIES:
3 ¼ cups all purpose flour
¾ tsp baking soda
1 tablespoon ground ginger
1 tablespoon ground cinnamon
½ teaspoon ground cloves
½ teaspoon ground nutmeg
½ teaspoon salt
¾ cup butter, softened
½ cup brown sugar
½ cup molasses
1 large egg
1 ½ teaspoons vanilla extract
ROYAL ICING:
2 tablespoons meringue powder
6 Tablespoons water
2 2/3 cups powdered sugar
Mix Ingredients
In a mixing bowl, sift together flour, salt, cinnamon, clove, ginger, baking soda, and nutmeg.

Using a stand mixer or electric hand mixer, cream butter and brown sugar together until fluffy.
Add Egg, Vanilla, Molasses and Flour
Add eggs, vanilla, and molasses and mix.

On low speed, slowly add flour mixture until just combined.
Divide and Refrigerate
Divide the mixture into 2 balls then, flatten the balls and cover in plastic.

Refrigerate for at least 2 hours.
Roll Out Dough to 1/8″ Thickness
Preheat oven to 350 degrees Fahrenheit.

On a lightly floured surface, use a rolling pin to roll out the dough to 1/8 inch thickness.
Cut Shapes, Bake and Cool
Use a cookie cutter to cut out the shapes and transfer to a parchment lined cookie sheet.

Bake for 10 minutes.

After baking, let cool before decorating.
Mix Icing and Decorate
In the bowl of a mixer, add meringue powder and water & whip for 2 minutes until foamy.

Add the powdered sugar and whip to stiff peaks (the icing should be thick). Transfer to a piping bag and begin decorating!
Cut Sour Punch Bites for Decoration
Use a pair of scissors to cut the Sour Punch bites into strips and into rings for the buttons.

Use the royal icing to stick the Sour Punch candy to the cookies as needed.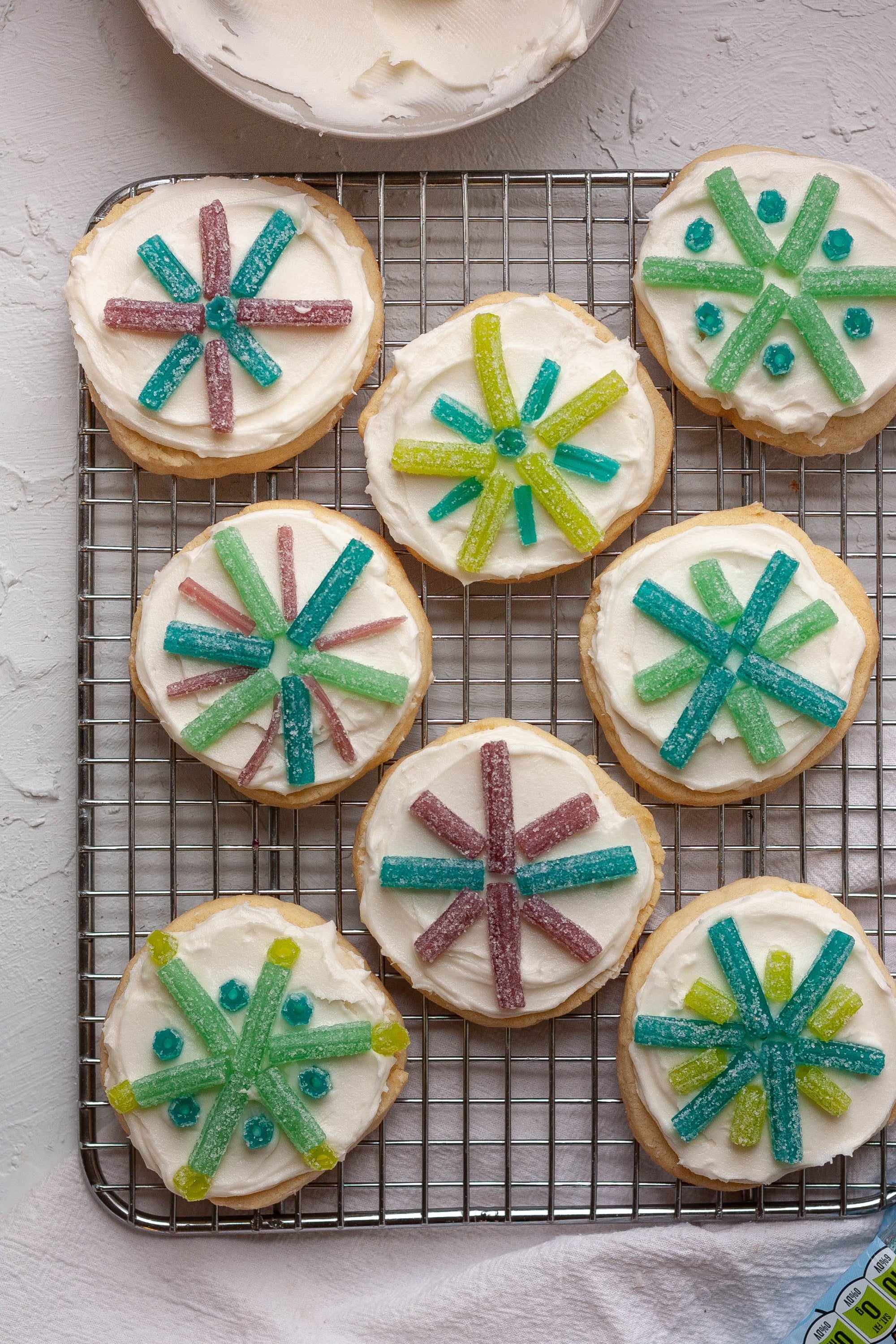 Winter bliss takes on a whole new meaning with these delightful Sugar Cookies featuring Sour Punch Arctic Straws.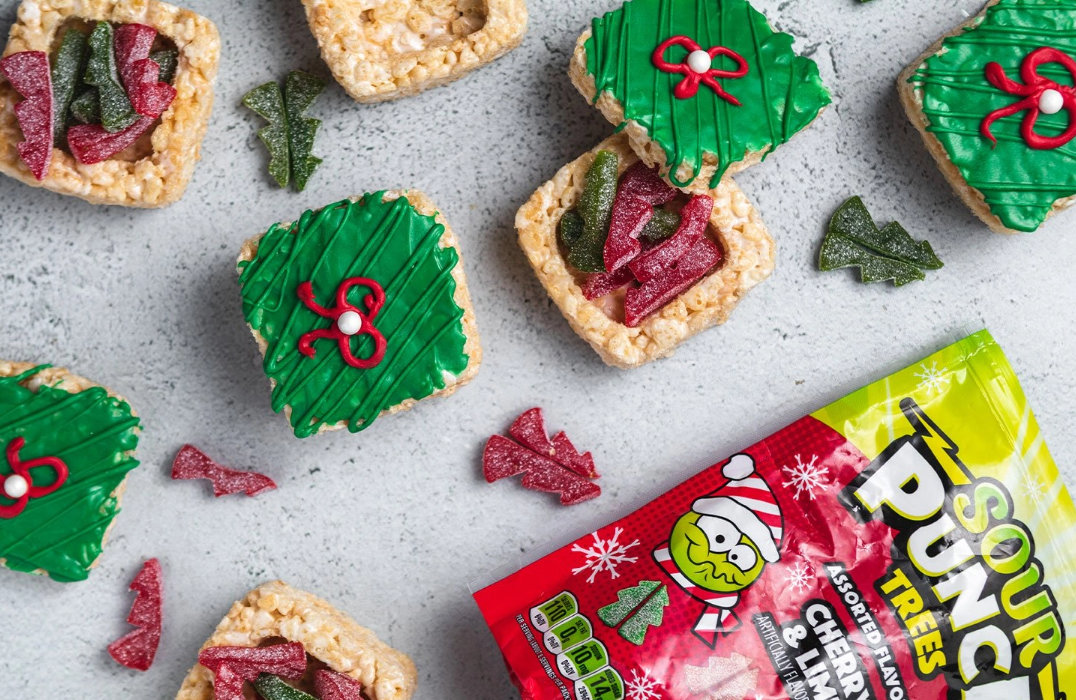 Give the gift of delectable Rice Krispy Presents featuring Sour Punch holiday candy. Open the present for a sweet surprise and then munch merrily on the whole thing!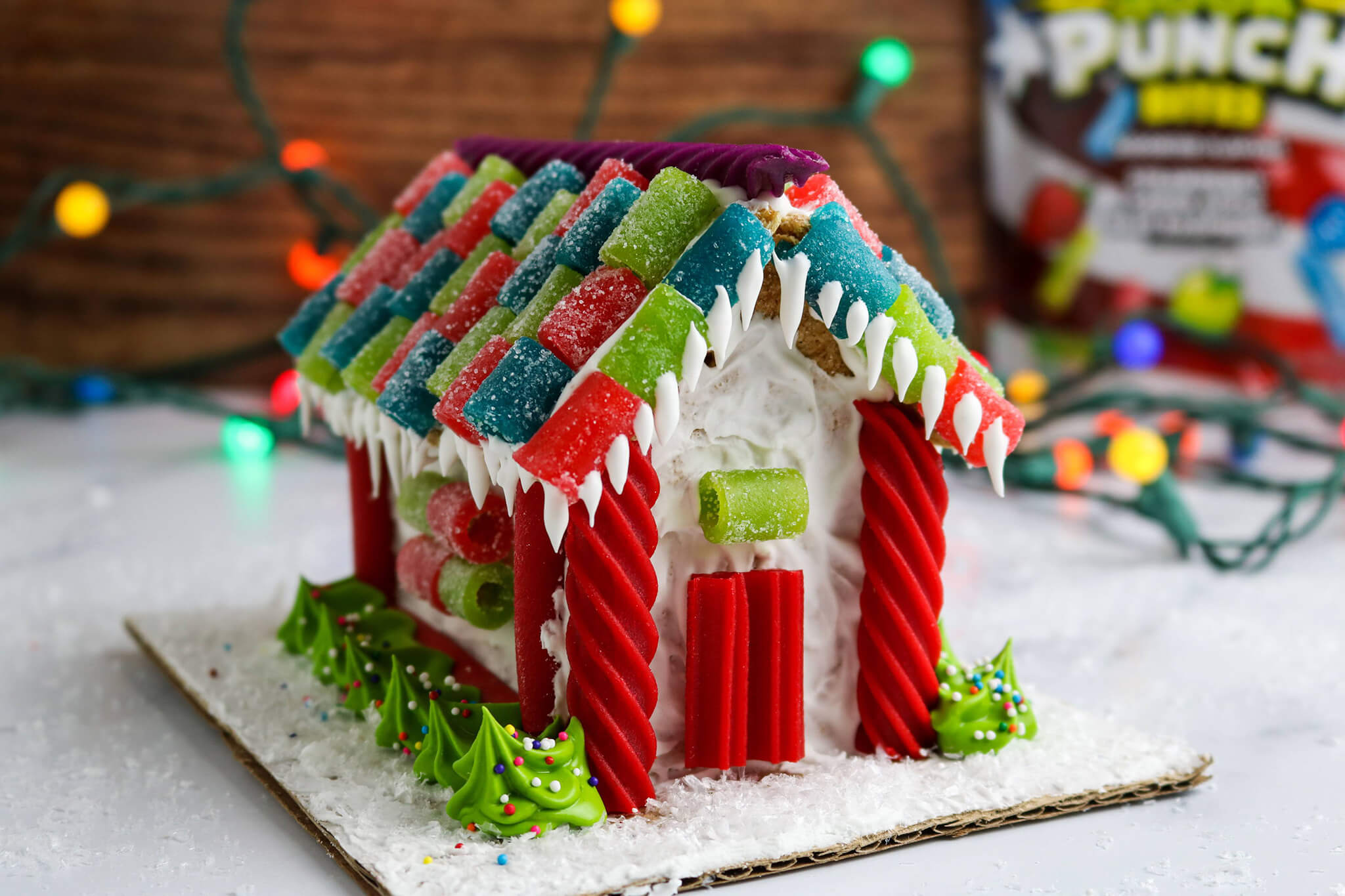 It's not the holidays without the tradition of making a gingerbread house! Try this fun and easy gingerbread house made with graham crackers, Red Vines Twists, and Sour Punch Bites.