Sour Punch Snowflake Cookies
With Sour Punch Holiday Candy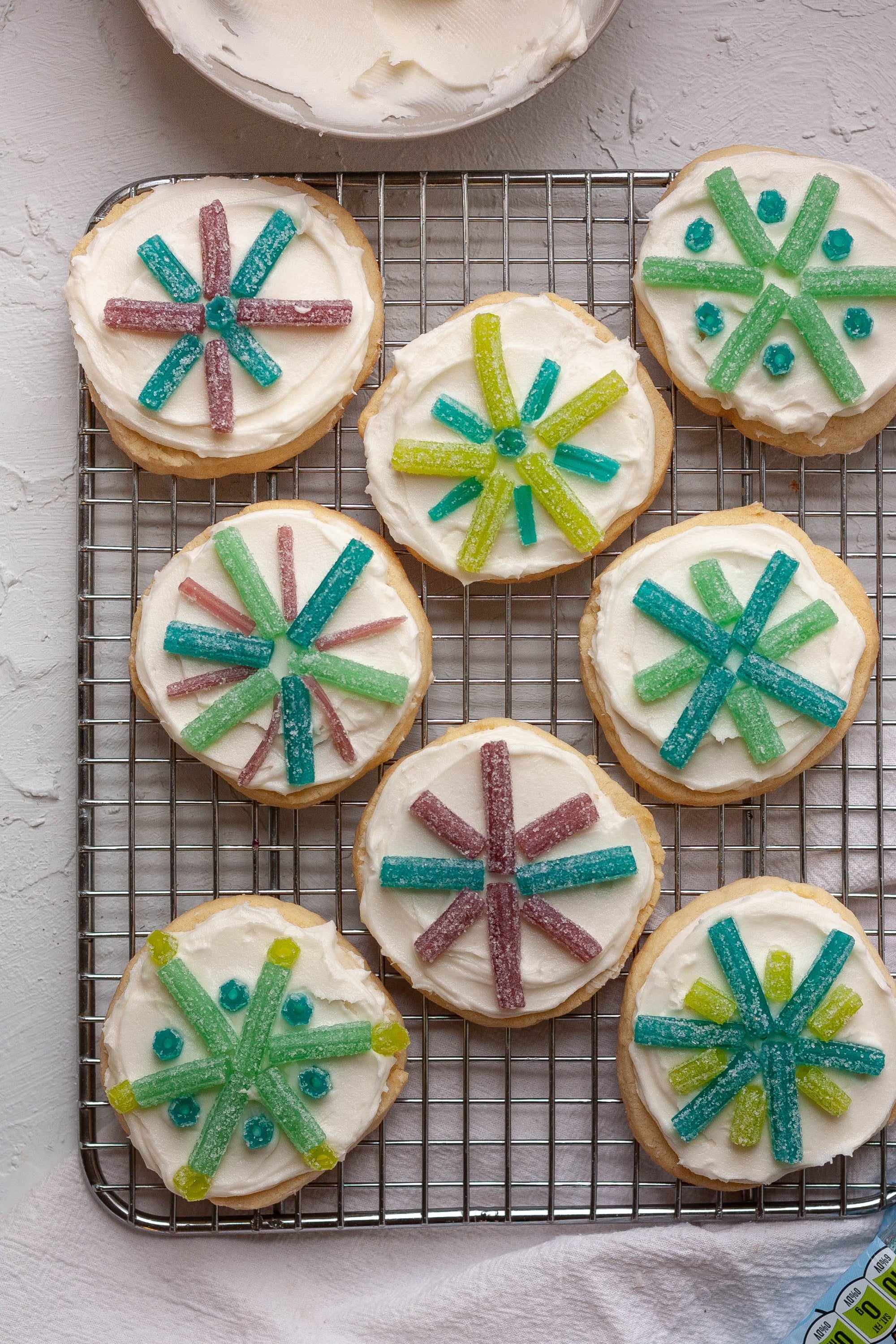 What You'll Need:
SUGAR COOKIES:
7 tablespoons (93 grams) unsalted butter, room temperature
1/3 cup + 1 tablespoon (83 grams) granulated sugar
½ teaspoon table salt
2 egg yolks
1 teaspoon vanilla extract
1 cup + 1 tablespoon (148 grams) all purpose flour
2 ½ teaspoon (7 grams) cornstarch
Sour Punch Arctic Straws
FROSTING:
Optional: Feel free to use a premade frosting instead! Otherwise...
¾ cup + 1 tablespoon (130 grams) powdered sugar
8 tablespoons (113 grams) butter
1/8 teaspoon table salt
Combine Butter, Sugar and Salt
In the bowl of a stand mixer, combine the butter, sugar, and salt.

Using the paddle attachment, mix until smooth and creamy – about 3 minutes. You can also do this by hand if you don't have a mixer!
Add Egg Yolks and Vanilla
Add the egg yolks and vanilla and stir to combine.
Add Flour
Add the flour and stir on low speed until all the flour has disappeared into the dough.
Shape Dough Into A Log and Chill
Remove the dough from the mixing bowl and shape it into a log approximately 3 inches in diameter.

Wrap the log in parchment paper or plastic wrap and chill for at least 2 hours or up to 2 days.
Slice Dough into Cookie Rounds
Preheat the oven to 350F. Line a baking sheet with parchment paper.

Slice the log into 12 rounds, each a little under ¼ inch thick.

Place the cookie dough rounds onto the baking sheet, spacing them evenly on the tray.
Bake Cookies for 15 Minutes
Bake for 15 minutes until pale in the middle and light golden brown on the edges. Rotate cookie sheet half way through baking.

Let cool completely.
Make Frosting
In bowl of stand mixer, combine butter & salt. Beat butter for 3 min. until very creamy.

Add ½ of the powdered sugar & mix on low speed until combined. Add remaining powdered sugar.

Mix on low until combined. Turn mixer up to medium-high & blend until it's light & fluffy – about 5 min.
Frost Cookies
Cut Sour Punch Arctic Straws into variety of sizes – very small, small & medium. Try not to cut any longer than ½ the diameter of cookie.

Using offset spatula or butter knife, dollop small amount of frosting into center of cookie. Spread to cover top of cookie.
Decorate with Sour Punch Arctic Straws
Place Sour Punch Straws on the cookie in a snowflake pattern.

Repeat these frosting and straw steps with the remaining cookies.

Enjoy!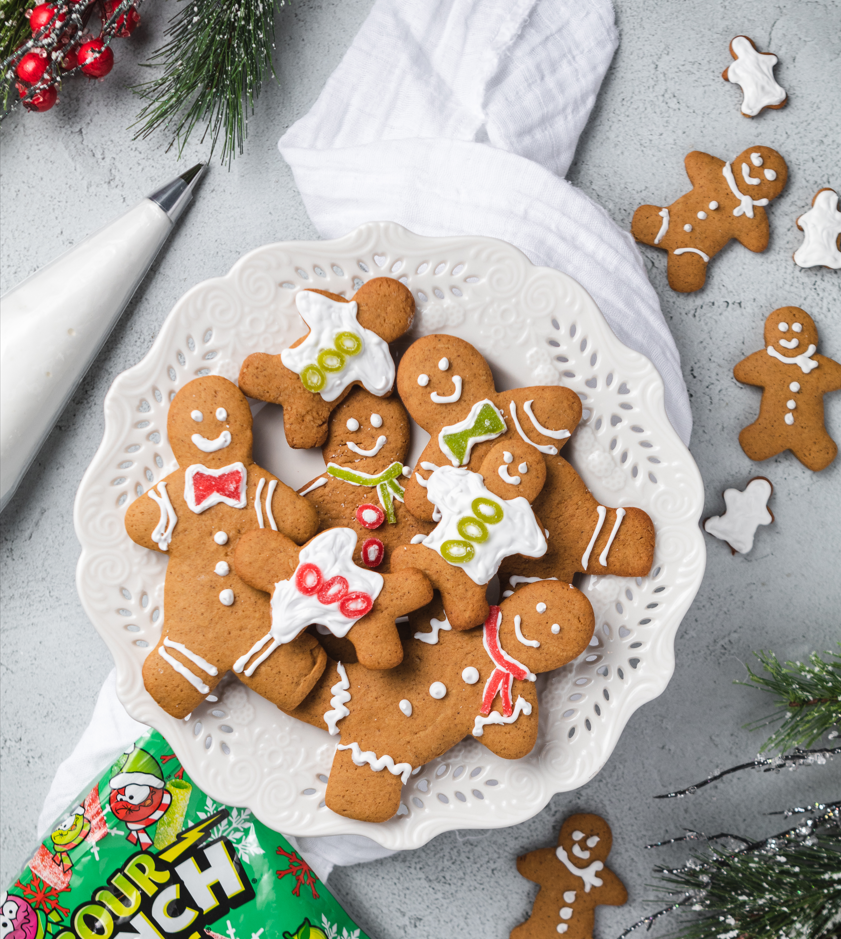 Bring joyous smells and flavors to your household with these Gingerbread Cookies featuring Sour Punch Merry Mix Bites.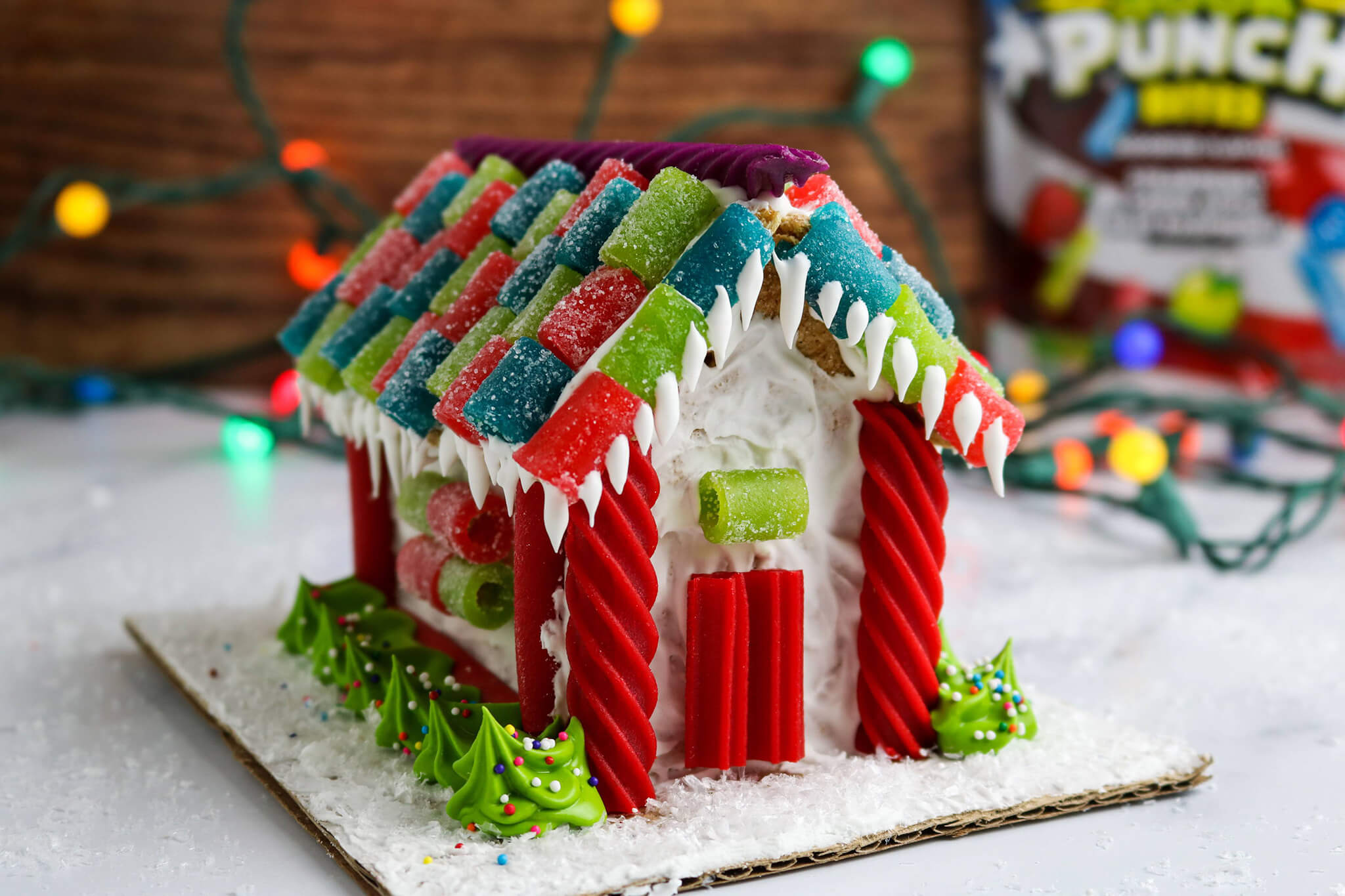 It's not the holidays without the tradition of making a gingerbread house! Try this fun and easy gingerbread house made with graham crackers, Red Vines Twists, and Sour Punch Bites.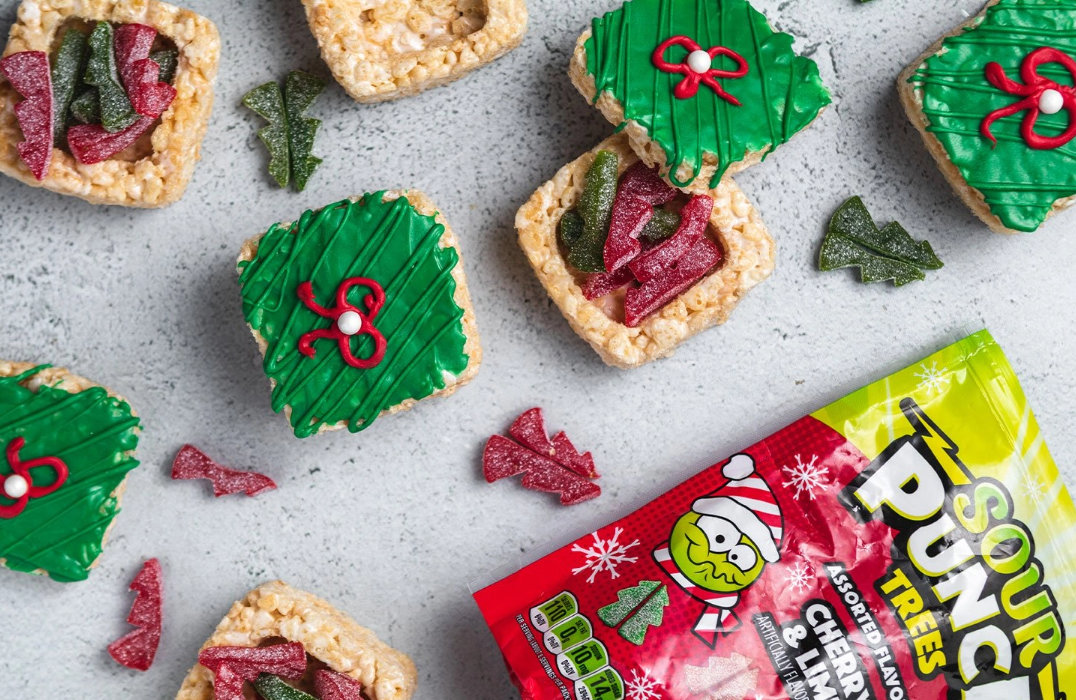 Give the gift of delectable Rice Krispy Presents featuring Sour Punch holiday candy. Open the present for a sweet surprise and then munch merrily on the whole thing!