Red Vines Pumpkin Spice Milkshake Recipe
With Red Vines® Black Licorice Straw Candy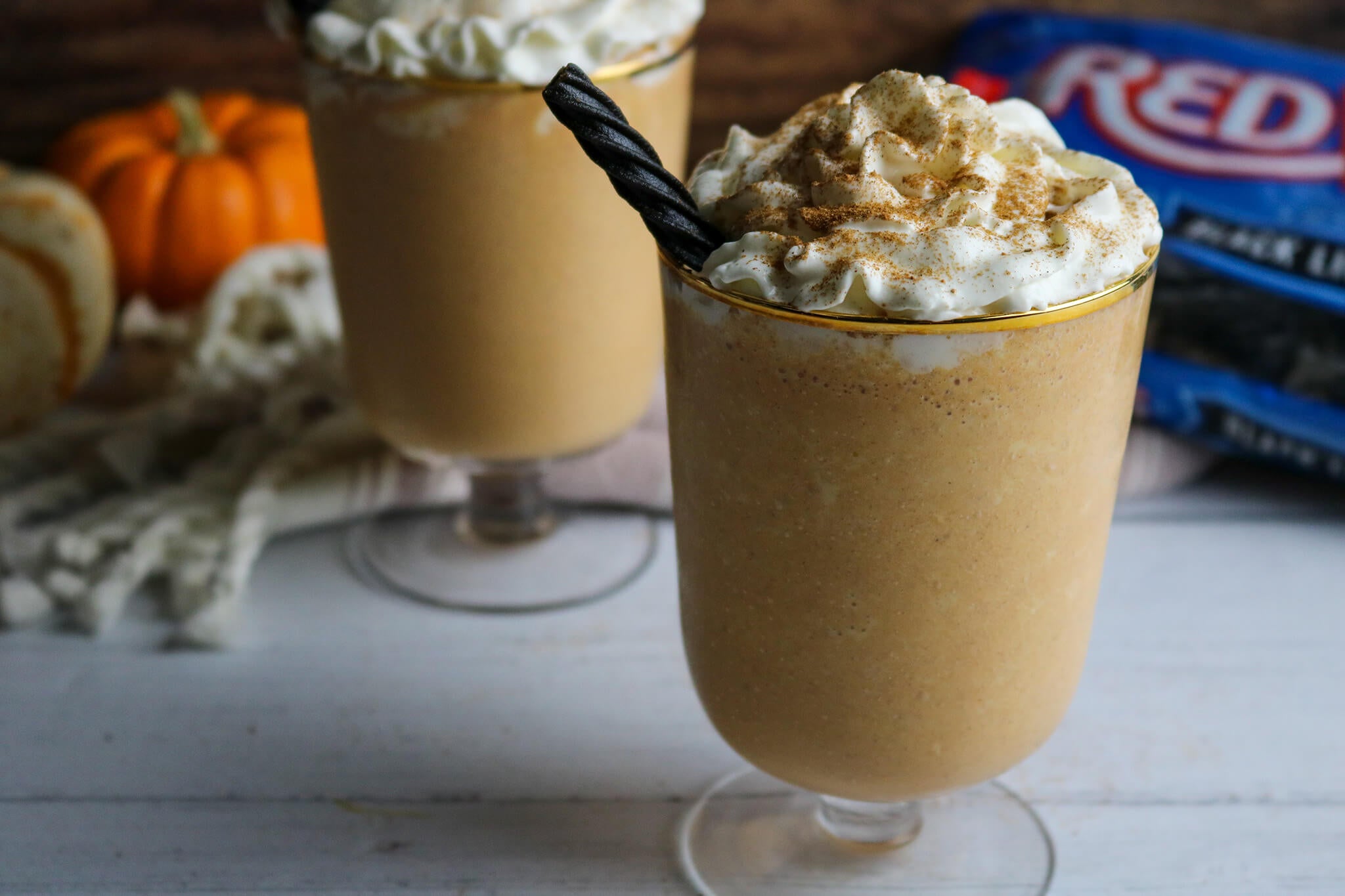 What You'll Need:
Makes 1 Milkshake
2 teaspoons pumpkin spice mix, plus more for dusting
2 cup vanilla ice cream
⅔ cup pumpkin puree
1 tablespoon maple syrup
½ cup milk
Whipped cream (for topping)
1 Red Vines Black Licorice Twists, ends trimmed
FOR THE PUMPKIN SPICE MIX:
1 tablespoon cinnamon
½ teaspoon nutmeg
½ teaspoon ginger
Pinch of cloves
Pinch of allspice
Combine Pumpkin Spice Ingredients
Make the pumpkin spice mix by combining all of the ingredients in a small jar. Place the lid on and shake to combine.
Blend Ice Cream, Pumpkin Spice and Maple Syrup
Add the vanilla ice cream, pumpkin, maple syrup, 2 teaspoons of pumpkin spice mix, and milk to your blender. Blend on low until thick and smooth. Add more maple syrup for extra sweetness or more pumpkin spice mix for more pumpkin spice flavor.
Pour Pumpkin Spice Milkshake
Pour the milkshake into a glass
Add Whipped Cream and Toppings
Top with whipped cream, dust with additional pumpkin spice mix, and garnish with a Red Vines Black Licorice straw.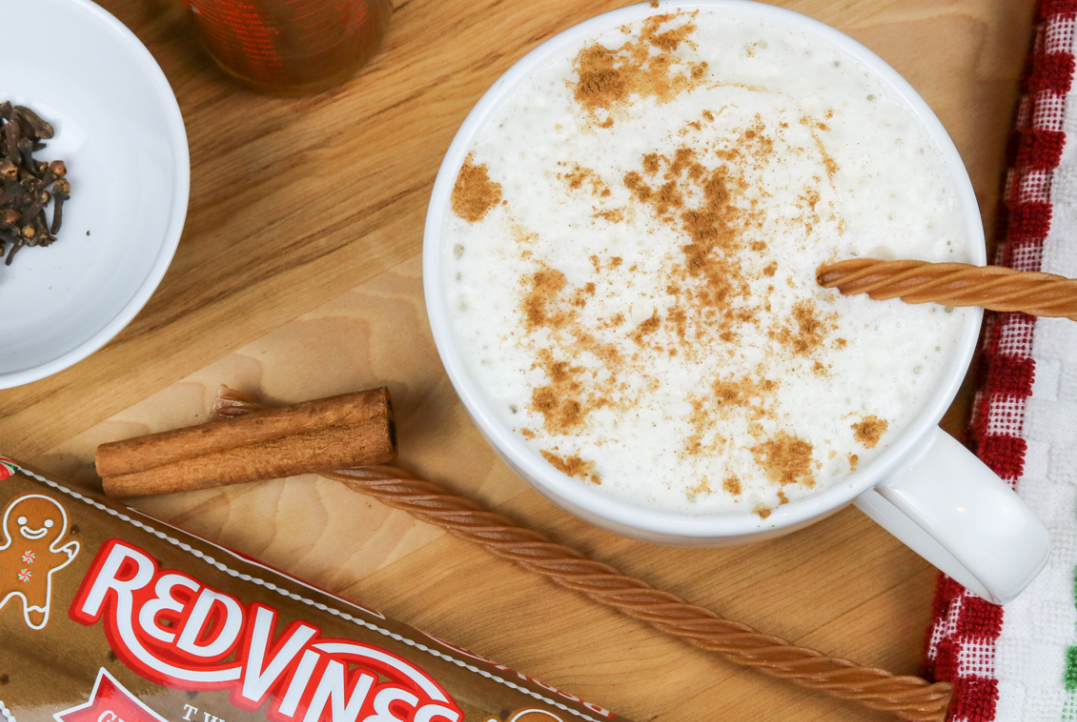 Sip on something smooth, sweet and caffeinated to get you through the season! This soul-warming Gingerbread Latte features seasonal flavor notes and Red Vines Gingerbread Twists.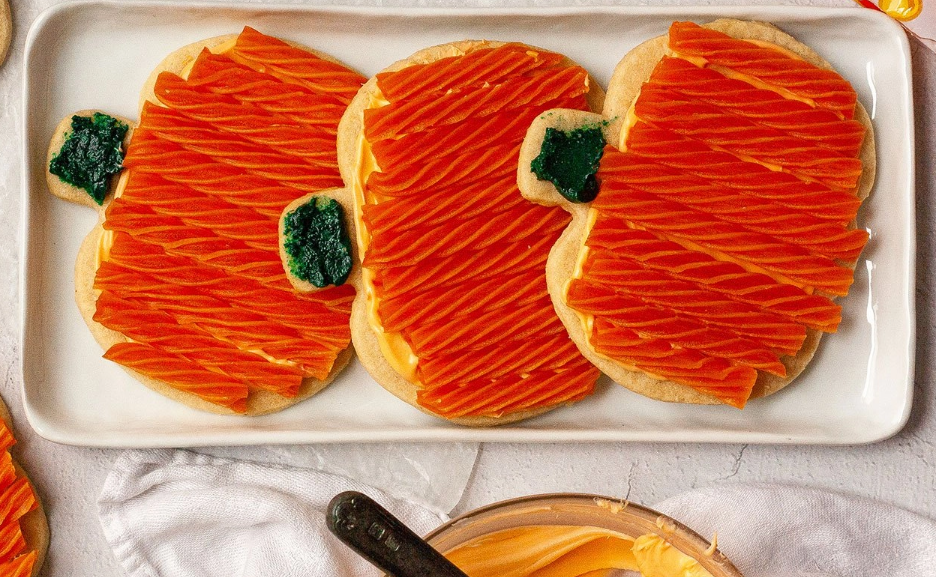 Skip the pumpkin pie and dig into a uniquely tasty twist on fall treats. These Red Vines Pumpkin Cookies feature limited edition Red Vines Twists!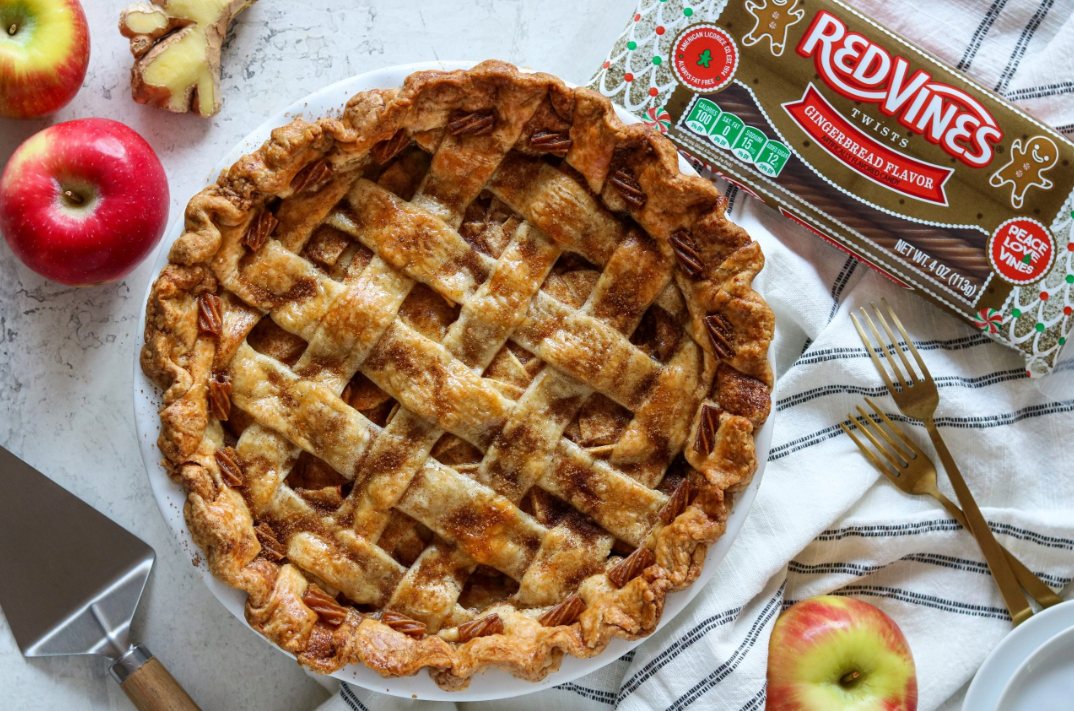 Snack on something nostalgically sweet this season. This Apple Ginger Pie with Gingerbread Crust features Red Vines Gingerbread Twists.