Red Vines Gingerbread Latte Recipe
With Red Vines Gingerbread Twists Holiday Candy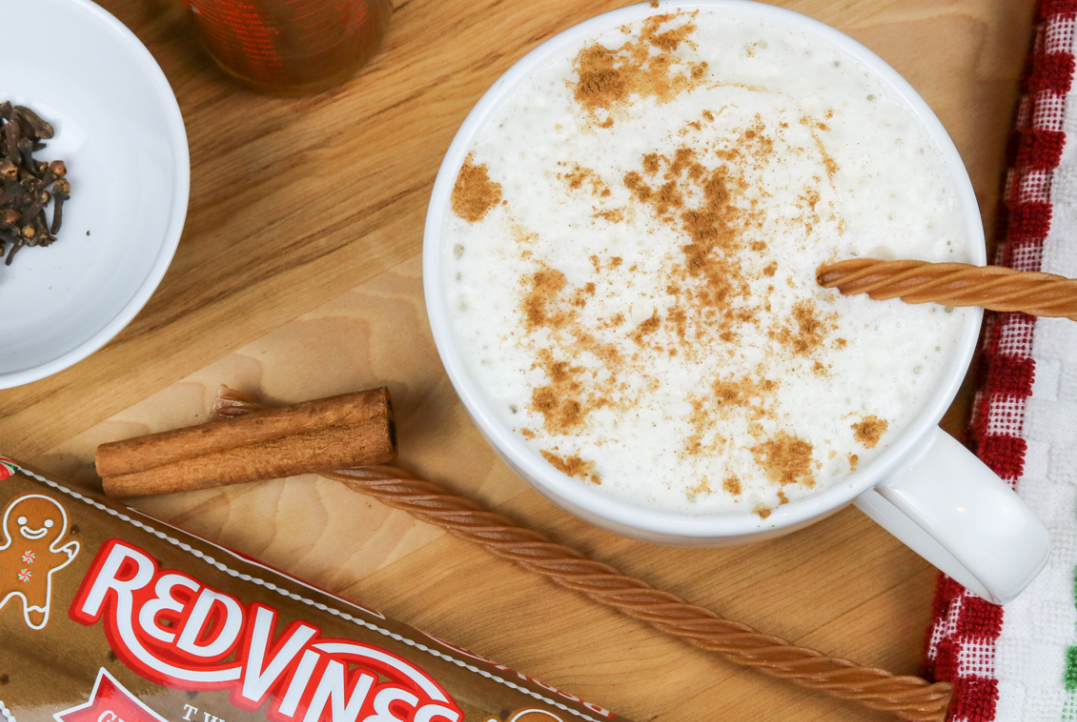 What You'll Need:
GINGERBREAD SYRUP:
1 cup water
1/2 cup brown sugar
1/2 cup granulated sugar
ground ginger (10 whole cloves)
1 cinnamon stick
1/2 teaspoon grated nutmeg
1/8 teaspoon kosher salt
LATTE:
1/2 cup whole milk
Vanilla extract
2 ounces espresso or strong brewed coffee
Prep the Syrup
Combine all the ingredients for the syrup in a medium saucepan and bring to a gentle simmer. Reduce the heat and allow the sauce to simmer and thicken for 15 minutes. It won't get super thick, but this allows the flavors to really extract from the ingredients.

Remove the cloves and cinnamon stick.
Allow Syrup to Cool
Pour the prepared syrup into a glass container and allow it to cool before covering.
Jazz Up the Milk
Add the milk to a container that will allow to froth and easily pour. Add a teaspoon of vanilla extract to your whole milk.
Pour Cooled Syrup into Coffee of Choice
Add 2-3 tablespoons of gingerbread syrup into your coffee or espresso.
Pour Foam Over Coffee
Pour foam over coffee and sprinkle with cinnamon.
Garnish and Enjoy!
Deck it out with a Gingerbread Red Vine and serve warm! Leftover syrup can be saved and refrigerated and enjoyed later.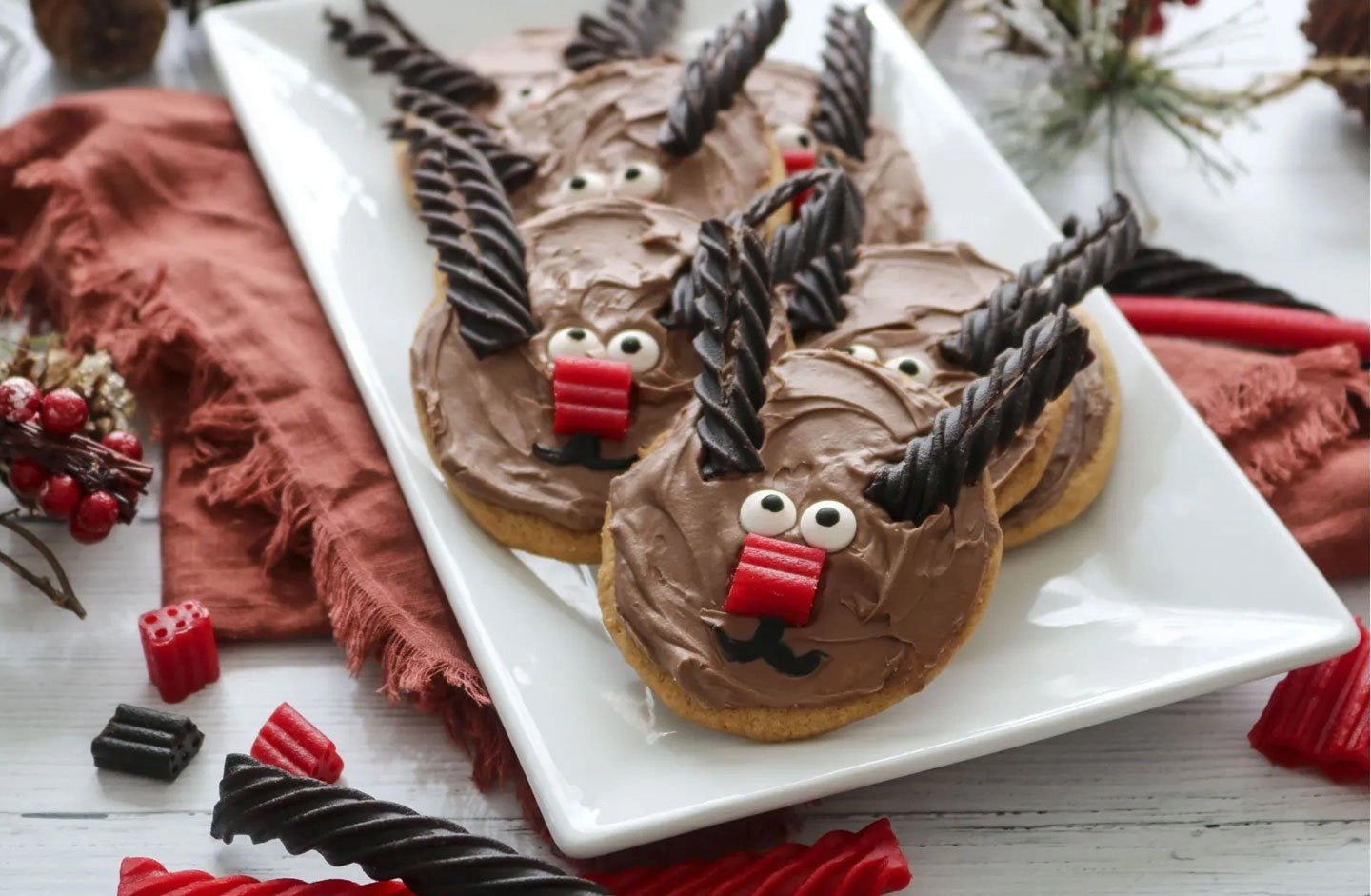 Make a sweet festive treat using Red Vines California Collection! The reindeer sugar cookies are sure to be a hit at any holiday party.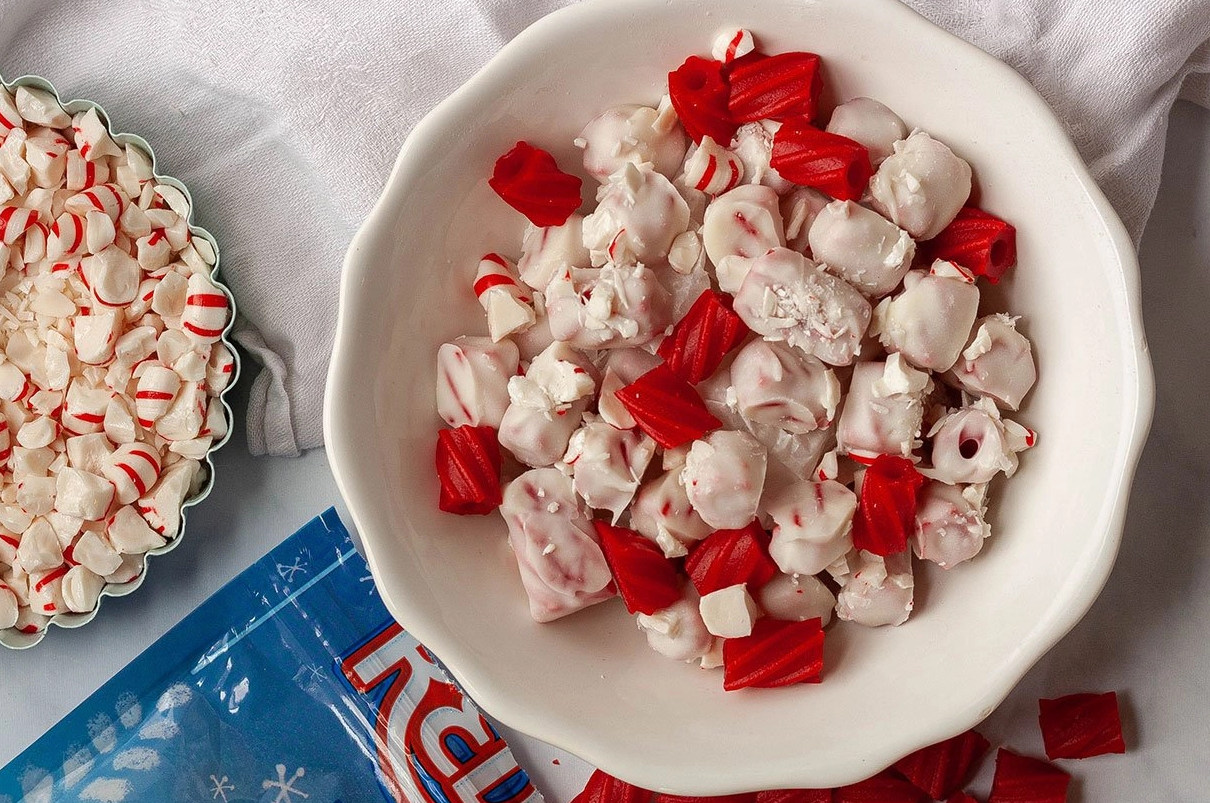 An ideal indulgence for peppermint lovers who also have a sweet tooth, these White Chocolate Peppermint Bites featuring Red Vines holiday candy will be a hit this winter!
Brighten up your day with deliciously vibrant String Light Cake Pops! These tasty holiday treats feature Red Vines Winter Twists.