Red Vines White Chocolate Peppermint Bites Recipe
With Red Vines Holiday Candy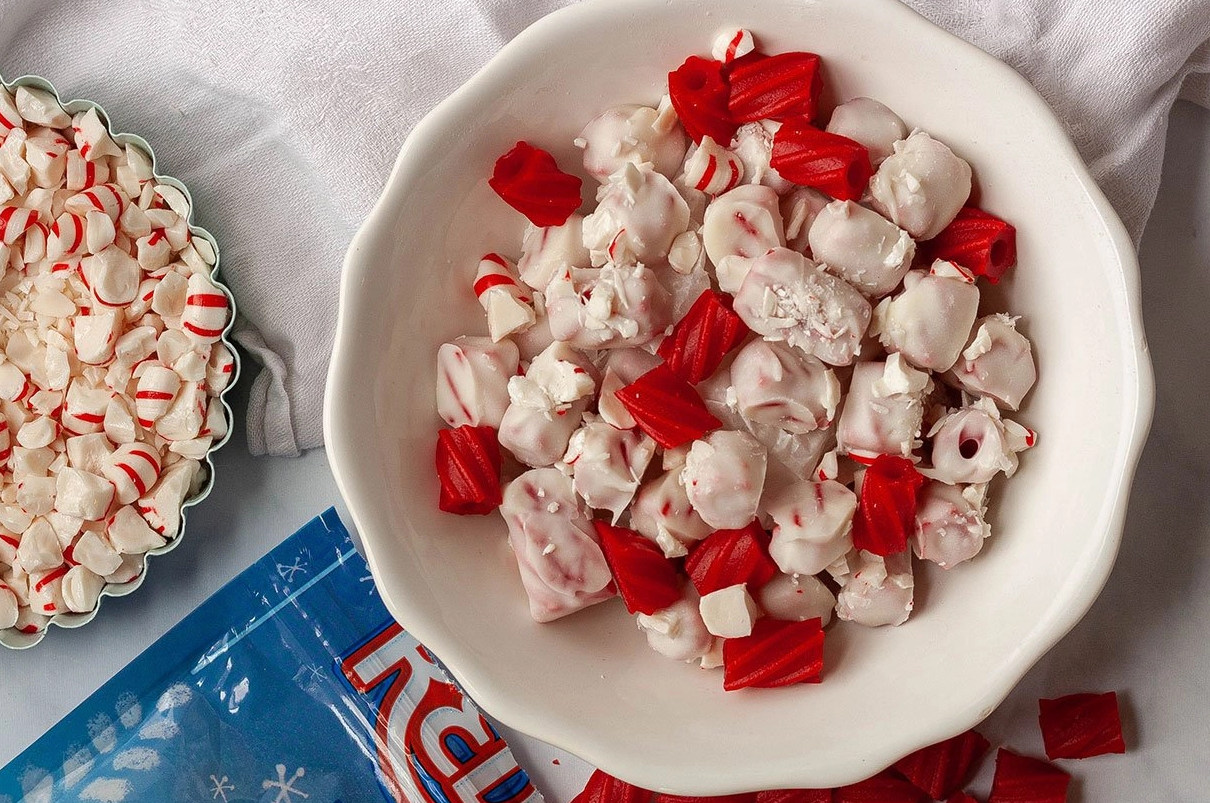 Chop White Chocolate and Red Vines Twists
If using white chocolate melts or a white chocolate bar, chop the chocolate into small pieces.

Chop the Red Vines Twists into small, bite-sized pieces.
Melt White Chocolate
In a microwave-safe container, melt the white chocolate in 30 second bursts until smooth, stirring between cycles. Cover a small baking sheet with a piece of parchment paper or wax paper.
Dip Licorice Bites in Chocolate
Using a fork, dip the licorice piece into the chocolate, then lift it up and tap the tines of the fork against the rim of the container to shake the excess chocolate off.
Sprinkle with Crushed Peppermint
Place the chocolate-coated licorice bite onto the baking sheet. Sprinkle with crushed peppermint.
Repeat and Enjoy!
Repeat with the remaining Red Vines licorice and enjoy!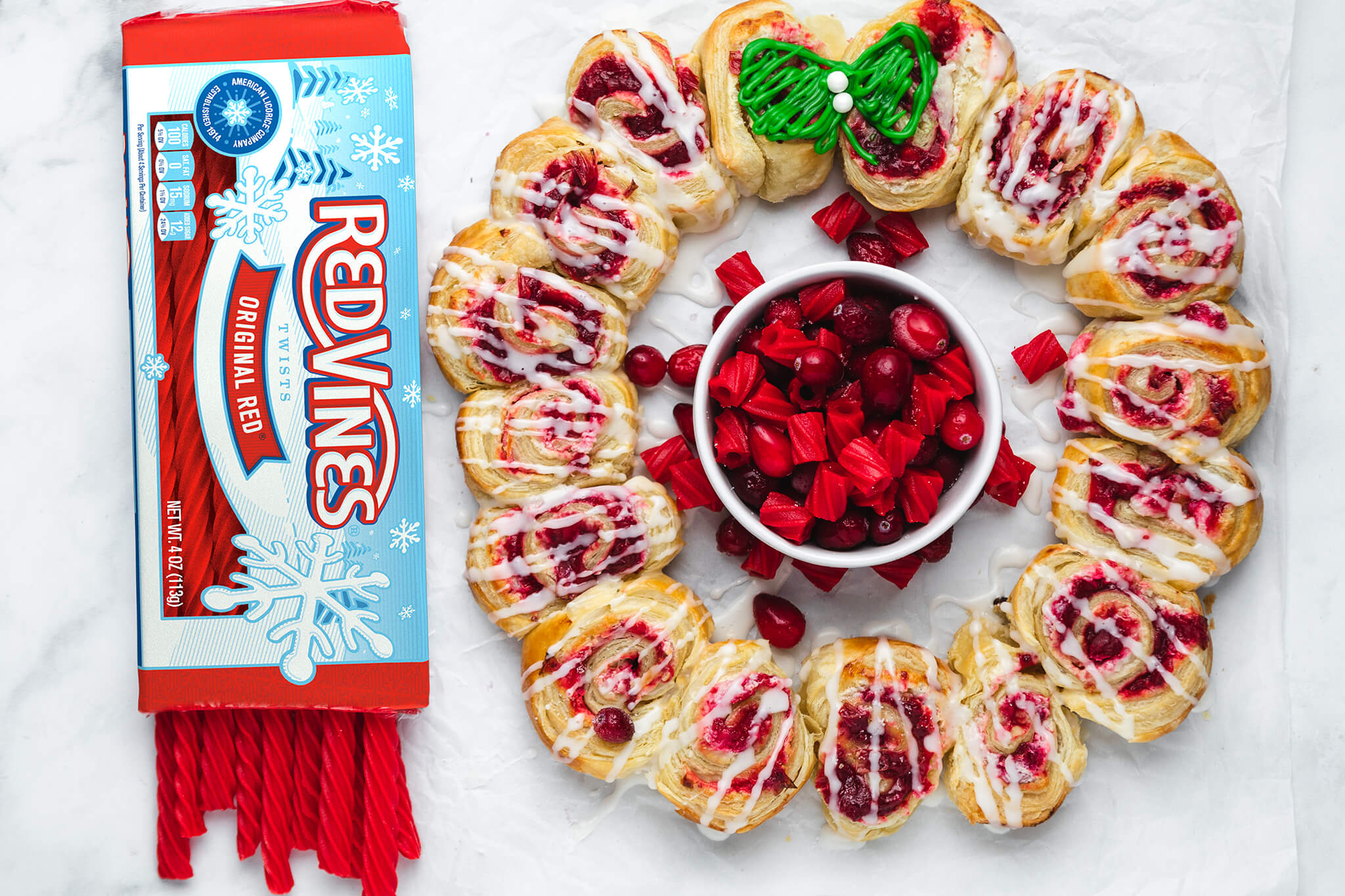 This delicious Danish Wreath featuring Red Vines Twists is the perfect addition to this year's holiday treat lineup.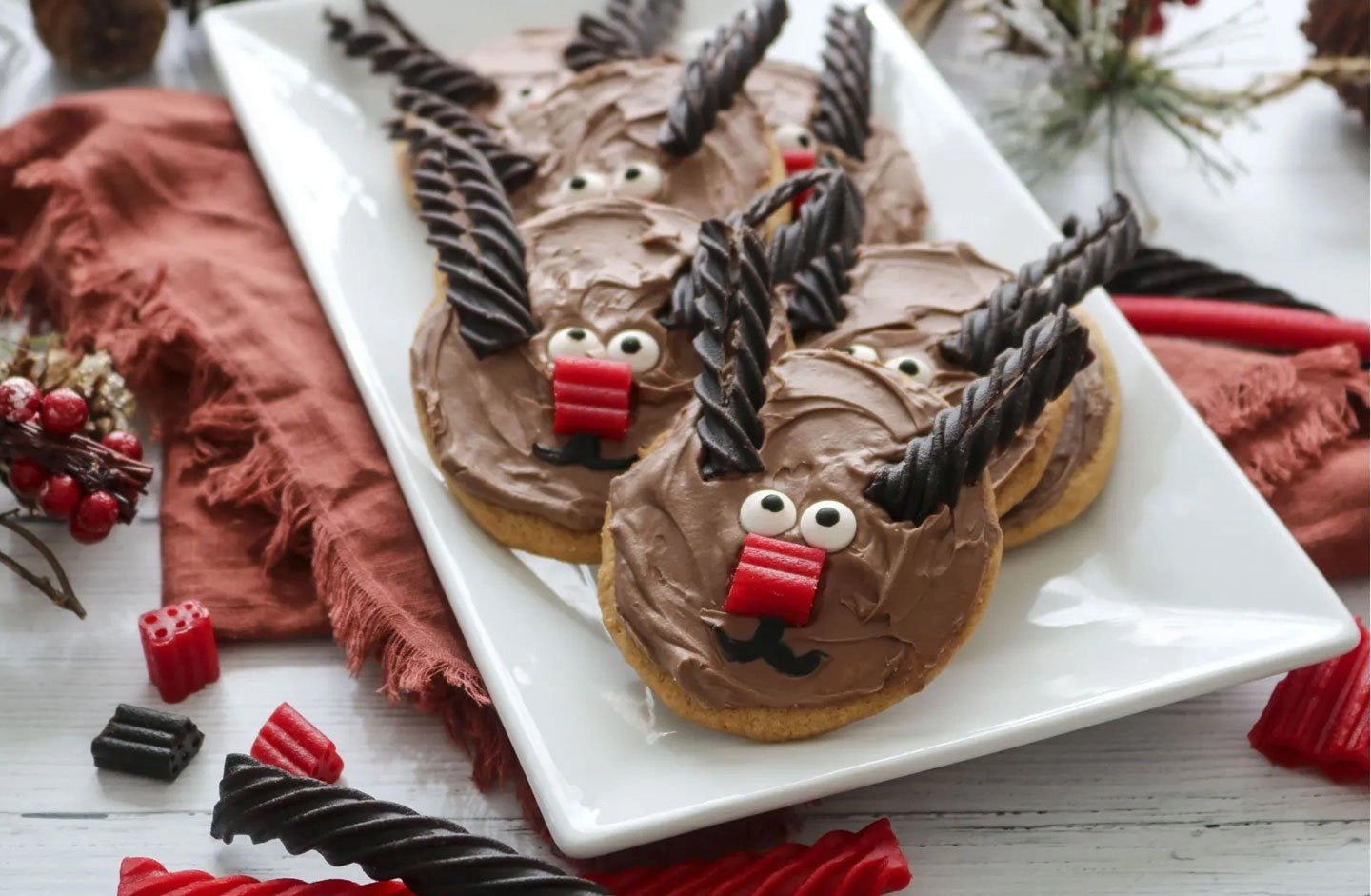 Make a sweet festive treat using Red Vines California Collection! The reindeer sugar cookies are sure to be a hit at any holiday party.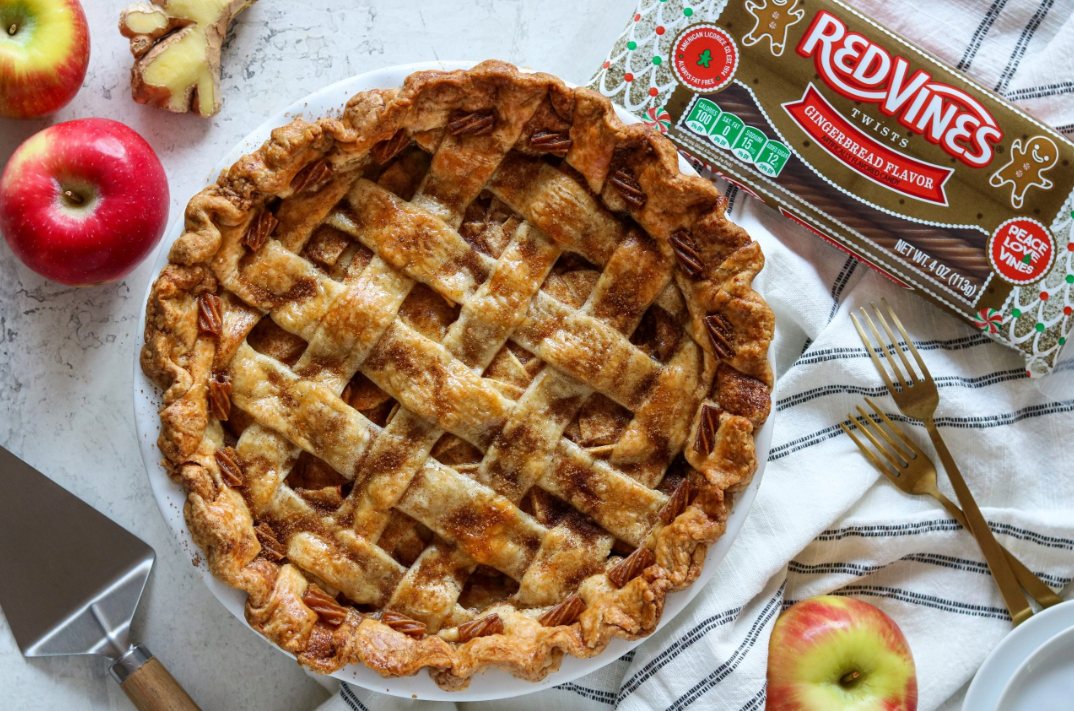 Snack on something nostalgically sweet this season. This Apple Ginger Pie with Gingerbread Crust features Red Vines Gingerbread Twists.