Sour Punch Valentine Candy Bark
Featuring Sour Punch Valentine's Day Candy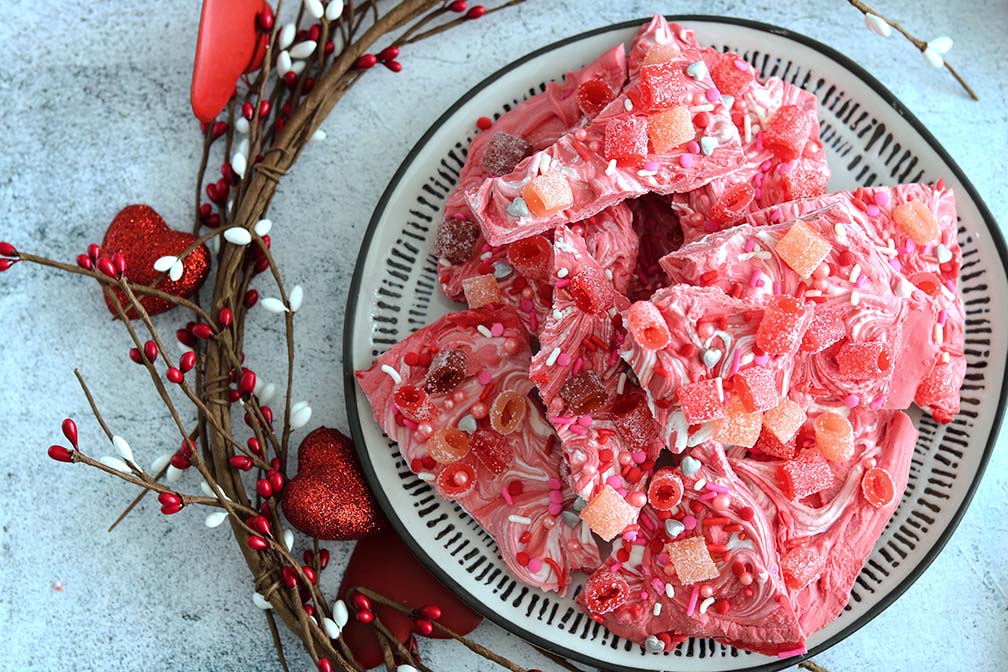 Heat the Candy Melts
Pour one bag of white candy melts into a microwave safe bowl. Microwave for 30 seconds and stir. Continue to microwave the candy melts in 30 second intervals, stirring in between, until smooth and melted. Pour the red candy melts into a separate bowl and repeat the same steps.

Preheat oven to 200F degrees. Line a baking sheet with parchment paper and scoop the melted red and white candy onto the surface. Use a rubber spatula to swirl the two colors together until fully mixed. Pop the baking sheet in the warm oven to prevent the bark from solidifying.

Pour the second bag of white candy melts into a microwave safe bowl and heat in 30-second intervals, stirring in between. When the white candy has melted, remove the baking sheet from the oven.
Decorate Bark with Sour Punch Candy
Use a spoon to add scoops of the melted white candy to the red bark, one in each corner and another in the middle. Then use the tip of a knife or a chopstick to swirl the white candy into the red. Be careful not to over mix – the idea is to be able to see both colors.

Sprinkle the chewy candy hearts across the candy bark, followed by the Valentine sprinkles. Very gently press the Sour Punch candy into the candy bark so it really sticks. Put the bark in the refrigerator to chill for 15 minutes.

Once solid, lift the candy bark from the parchment paper and use your hands to break it into pieces. The candy bark can be stored in the fridge or at room temperature until you're ready to eat it.
Similar Recipes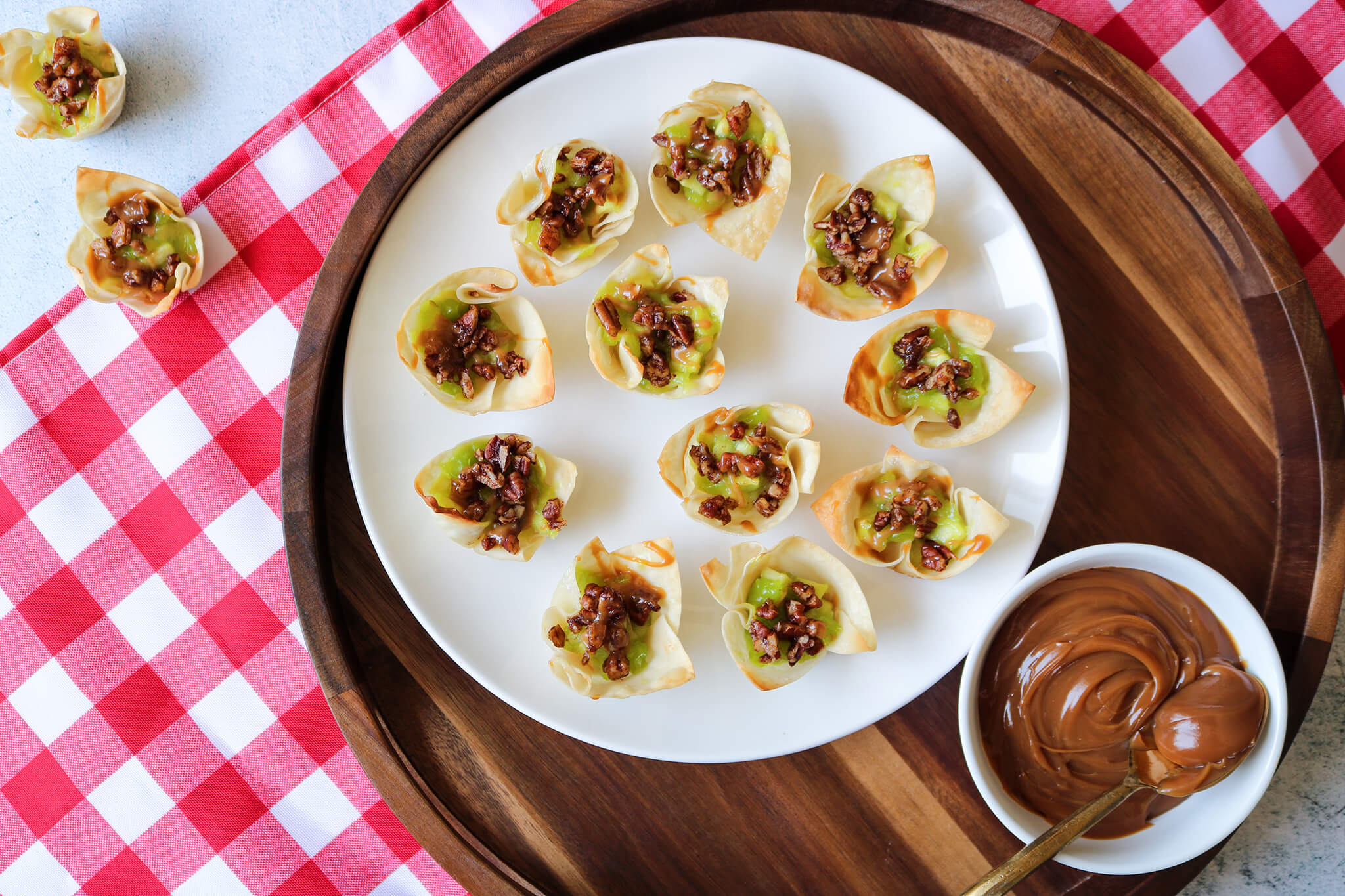 Enjoy devouring this apple pie with a sour twist! Learn how to make these sweet and sour Mini Caramel Apple Pies featuring Sour Punch Apple Straws.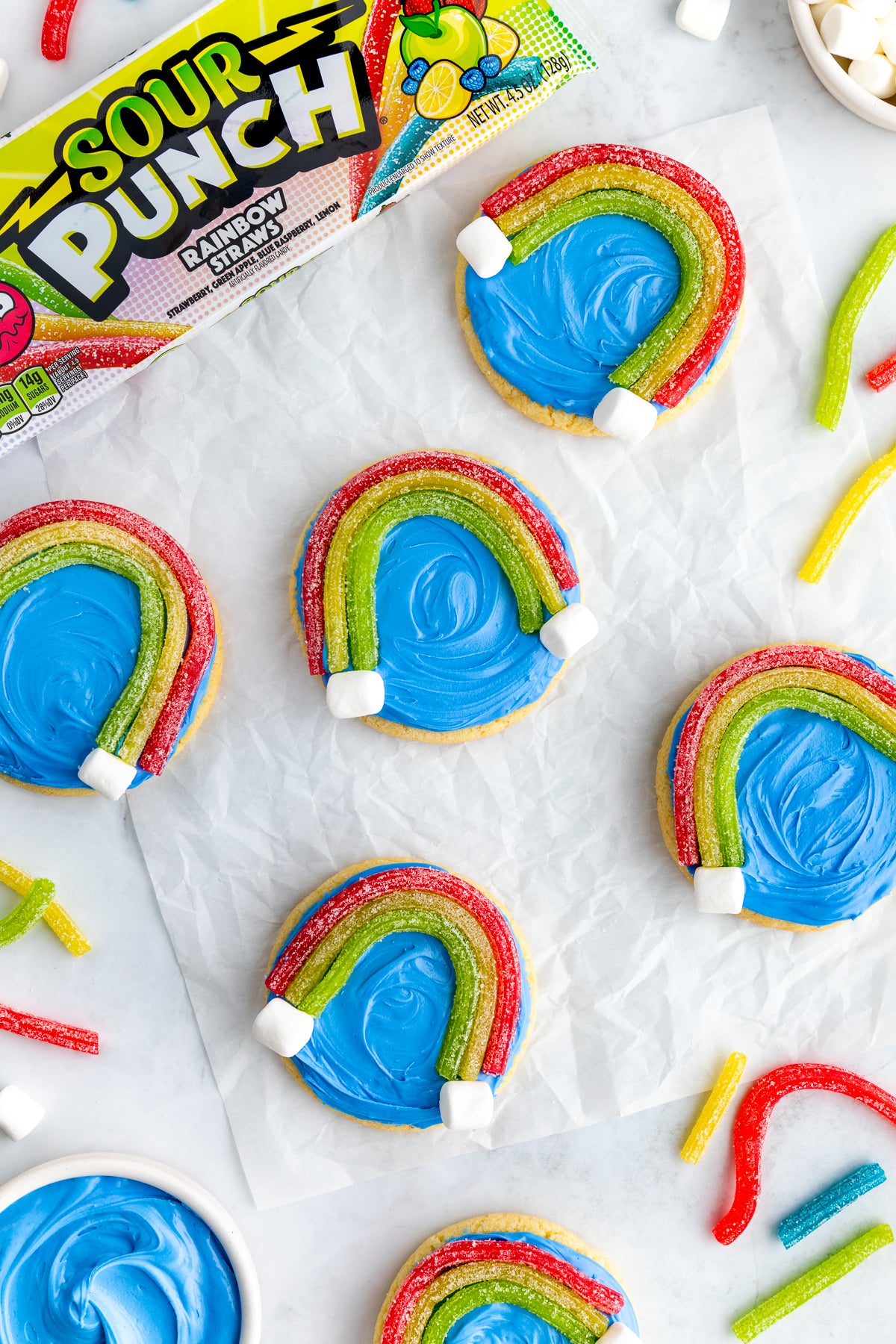 These colorful Rainbow Cookies are like a pot of gold for your taste buds. Featuring an arch of Sour Punch Rainbow Straws over delicious sugar cookies, you truly can't go wrong with this uplifting springtime treat!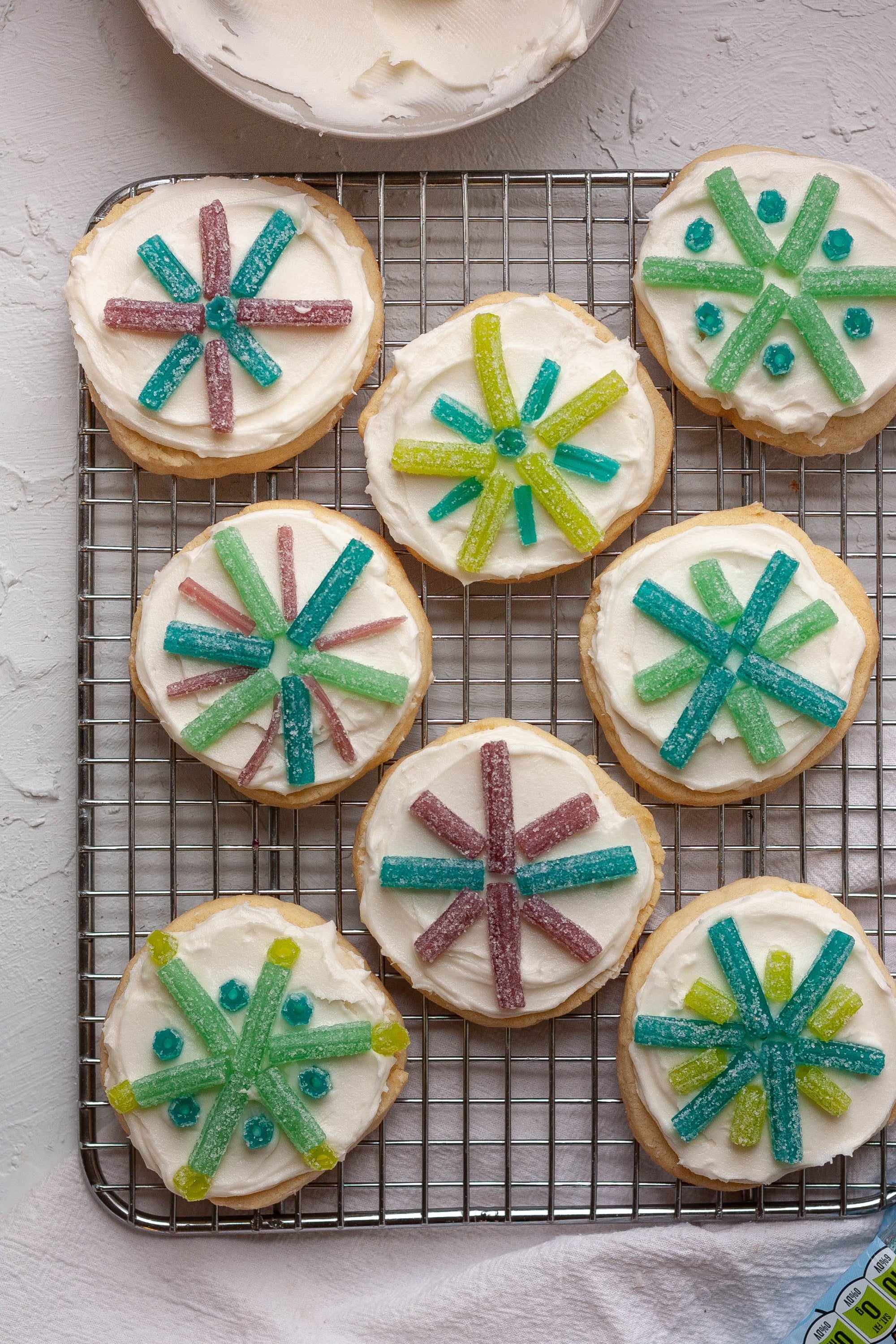 Winter bliss takes on a whole new meaning with these delightful Sugar Cookies featuring Sour Punch Arctic Straws.