Sour Punch Blueberry Lemon Drop Recipe
With Sour Punch Bites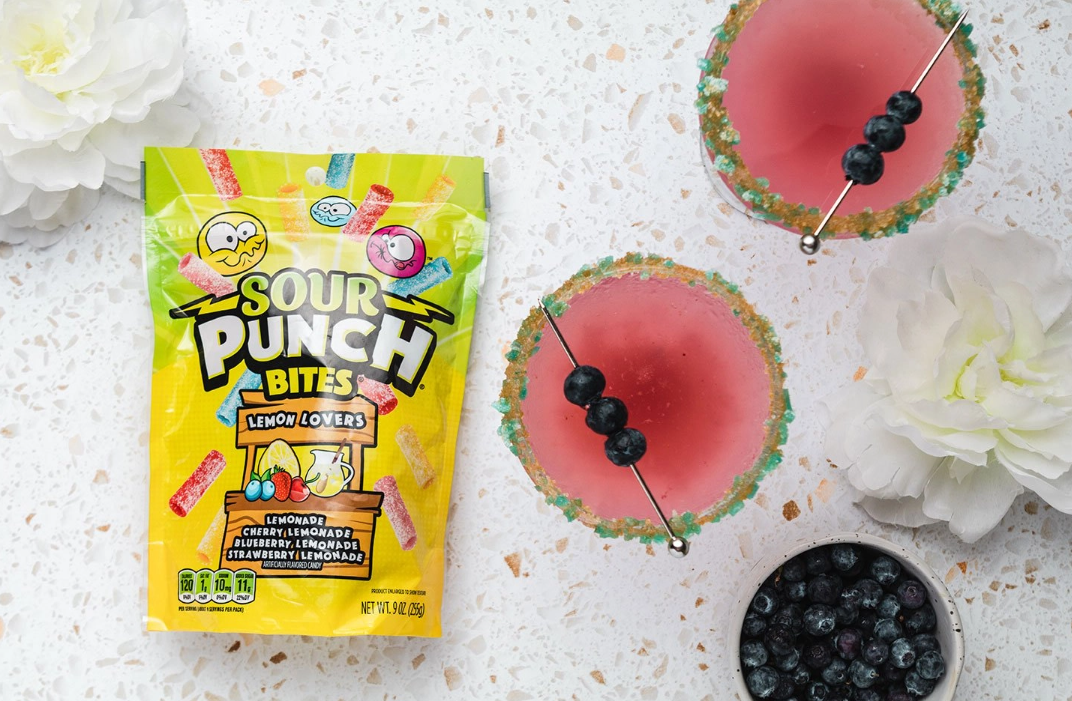 What You'll Need:
FOR THE RIM:
3 tablespoons Sour Punch Bites of your choice, finely chopped
2 tablespoons honey
3 tablespoons raw sugar
3 tablespoons granulated sugar
FOR THE LEMON DROP:
30 blueberries
¼ cup lemon juice
¼ cup simple syrup
Ice
1 cup lemon-lime soda
Finely Chop Sour Punch Candy
Start by finely chopping at least 15 pieces of Sour Punch Bites candy
Mix Sugar and Sour Punch Candy
In a shallow dish, mix together both sugars and the chopped Sour Punch candy. In a separate shallow dish, add the honey.
Dip Glass Rim in Candy
First, dip the rim of the glass in the honey allowing the excess to drip off, then dip into the sugar, candy mixture. Set aside.
Muddle Together Blueberries and Lemon Juice
In a tall glass or shaker, add approx. 20 blueberries and lemon juice and muddle together.
Add Simple Syrup and Ice
Next, add simple syrup and ice. If using a shaker, shake together and strain into the glass. If using a glass, stir together and strain into the glass.
Top with Lemon-Lime Soda and Blueberries
Top with lemon-lime soda and garnish with the remaining blueberries.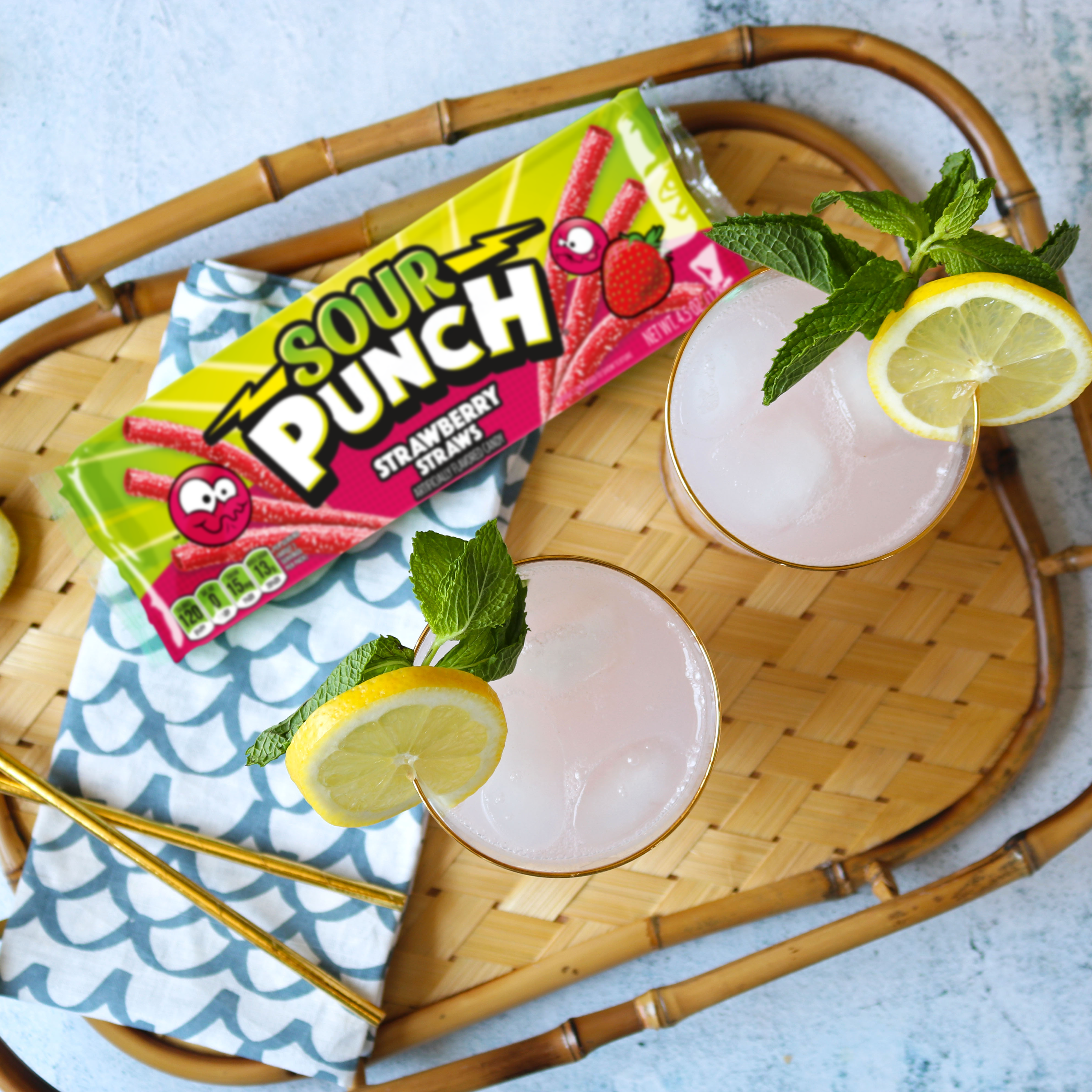 Make happy hour sparkle with a cool and refreshing lemonade recipe, inspired by one of our favorite Sour Punch Straw flavors!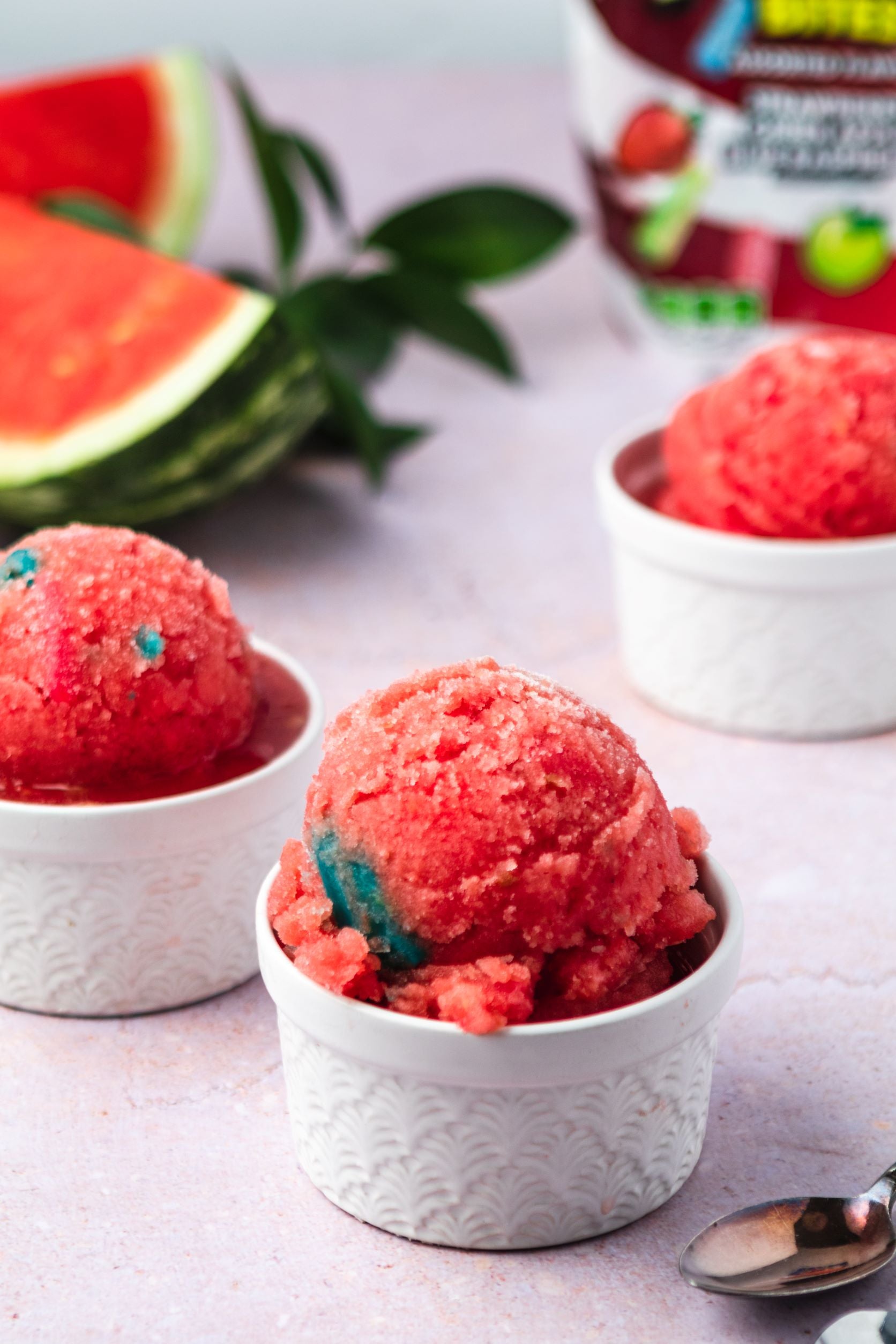 Fresh, flavorful, and oh so colorful! There's lots to look forward to with this simple Sour Punch No-Churn Watermelon Sorbet.
If you like Piña Coladas… you'll love these cupcakes! Learn how to make these tasty tropical treats and enjoy them all summer long.