Red Vines No-Jito Flight Recipe
With Red Vines Original Red Licorice Twists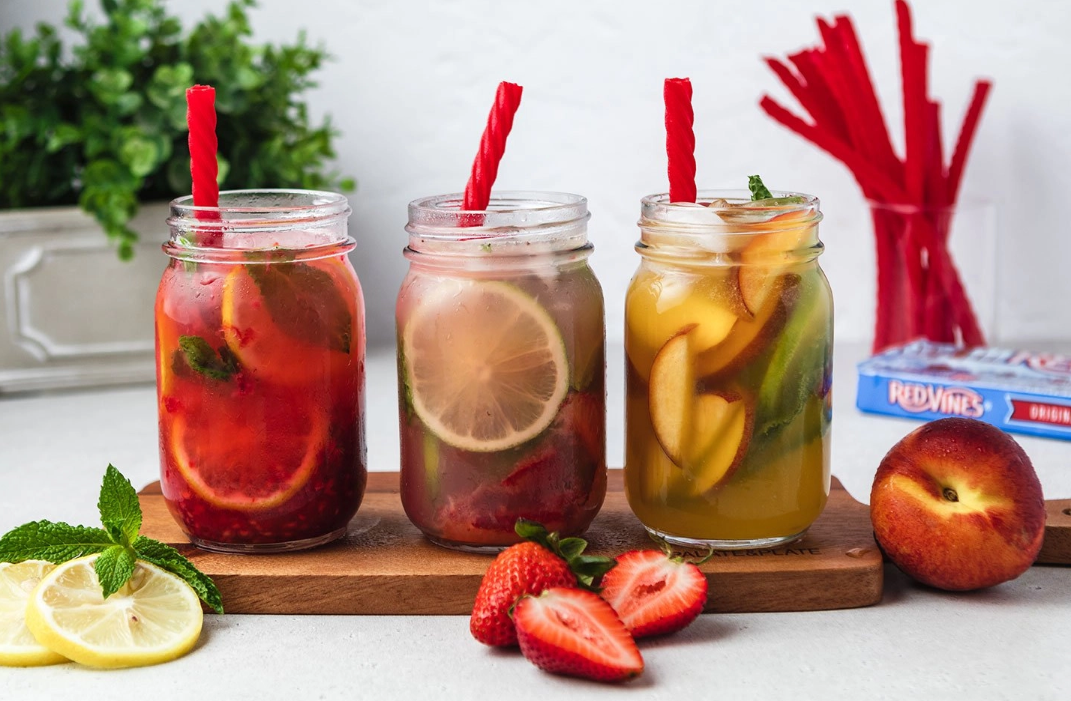 What You'll Need:
RASPBERRY LEMONADE:
6-8 raspberries
3-4 lemon slices
5 sprigs mint
¼ cup lemon juice
¼ cup simple syrup
¼ cup sparkling beverage
1 Red Vines Twist (as the straw)
Ice, as needed
STRAWBERRY LIME:
3 strawberries, sliced
3-4 lime slices
¼ cup lime juice
4 sprigs mint
¼ cup simple syrup
¼ cup sparkling beverage
Ice, as needed
PEACH:
1 peach, sliced
3-4 lemon slices
½ cup peach nectar
5 sprigs mint
¼ cup sparkling beverage
Ice, as needed
Gather Ingredients & Cut Red Vines to Create Straw
Gather your ingredients/supplies.

Use a pair of scissors to cut the top and bottom of the Red Vines Original Red Licorice Twists to create a straw and set aside.
Add Ingredients to Mason Jars
Add the first 4 ingredients to a glass or mason jar and muddle together.
Add and Stir Sparkling Beverage, Simple Syrup, and Ice
Add the sparkling beverage, simple syrup (if applicable), and ice, then stir.
Add Red Vines Straw
Add your Red Vines straw and enjoy!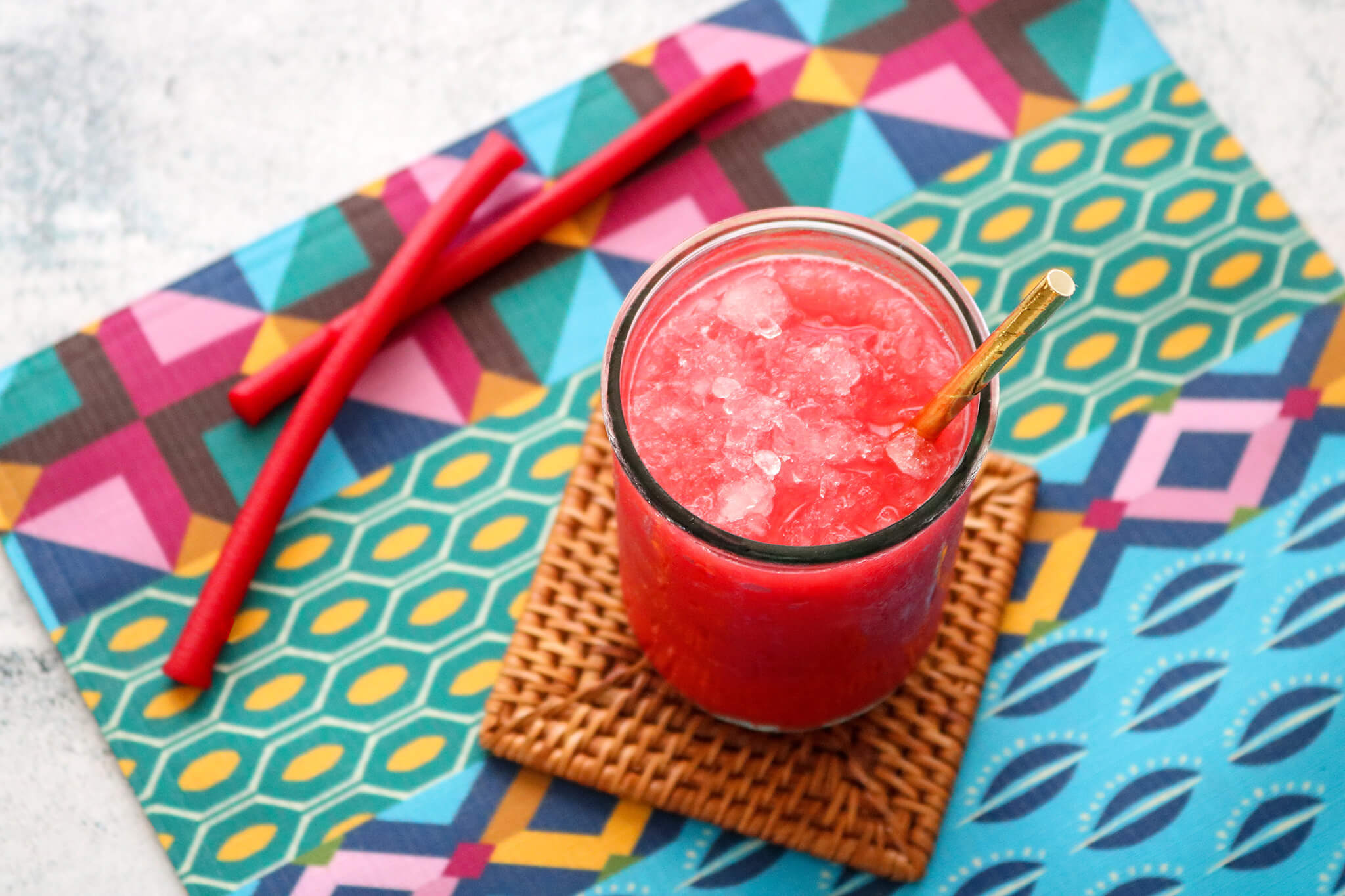 Nothing says summer like a delicious homemade icee that is reminiscent of childhood!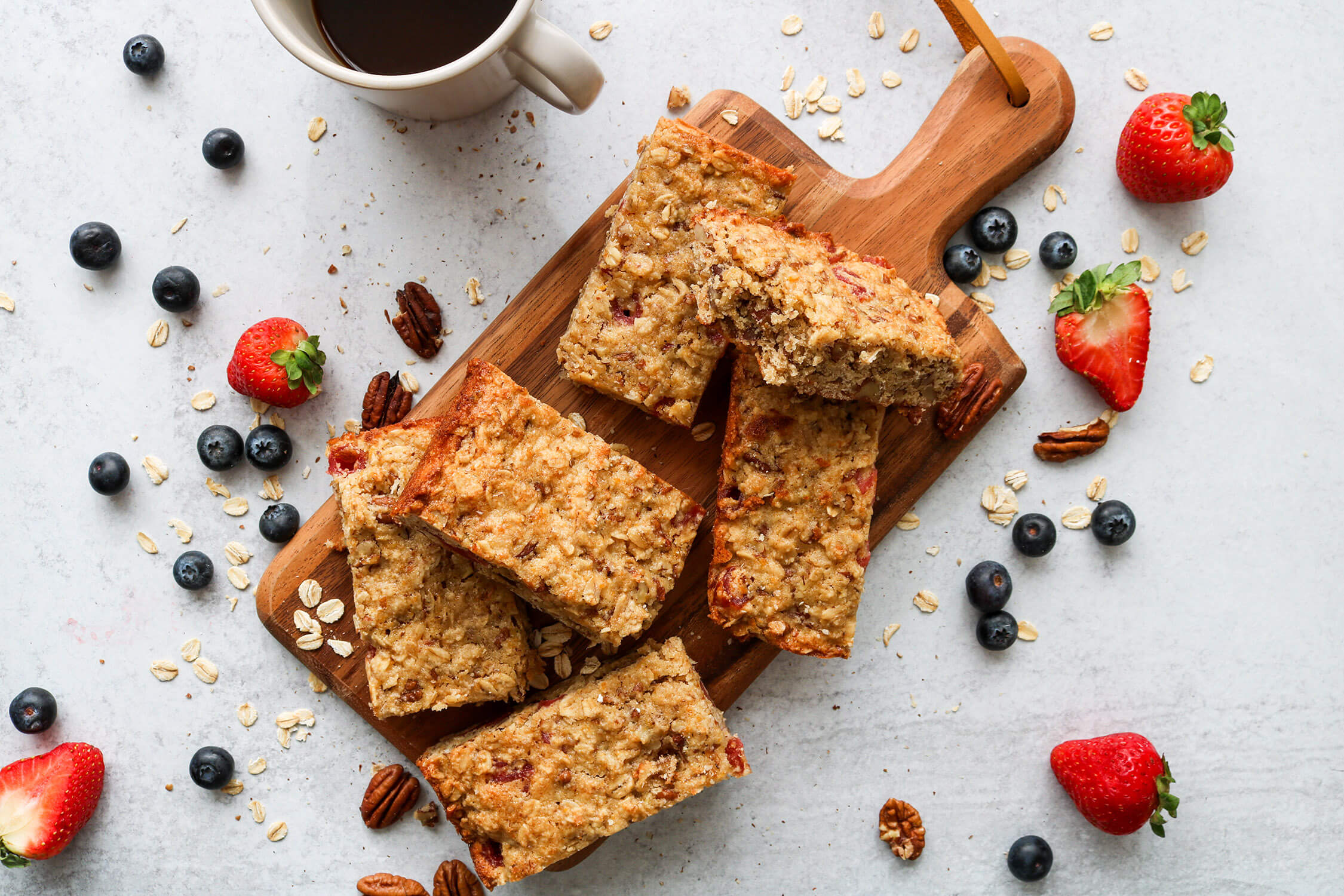 "Easy like Sunday morning" takes on a whole new meaning with delectable Mixed Berry Oatmeal Breakfast Bars! This super simple, super sweet recipe features Red Vines Made Simple Mixed Berry Bites.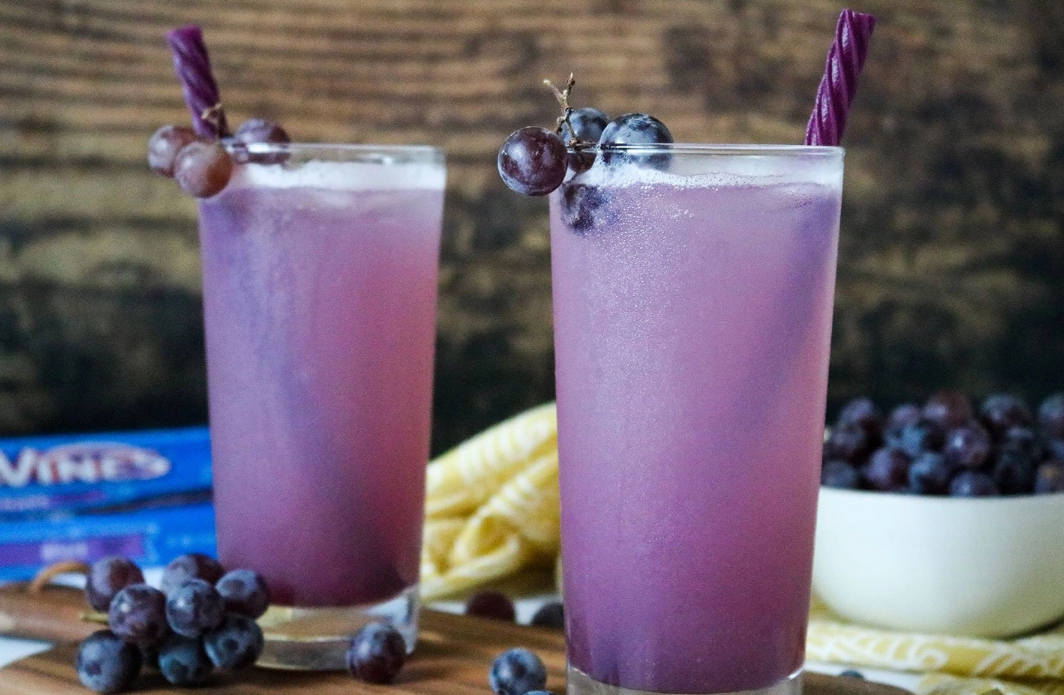 Looking for a refreshing alternative to store-bought sodas? Try making your own soda with Grape Vines as an accent straw. It doesn't get much sweeter than this!