Torie & Howard Pomegranate Paloma
Using Pomegranate & Nectarine Hard Candies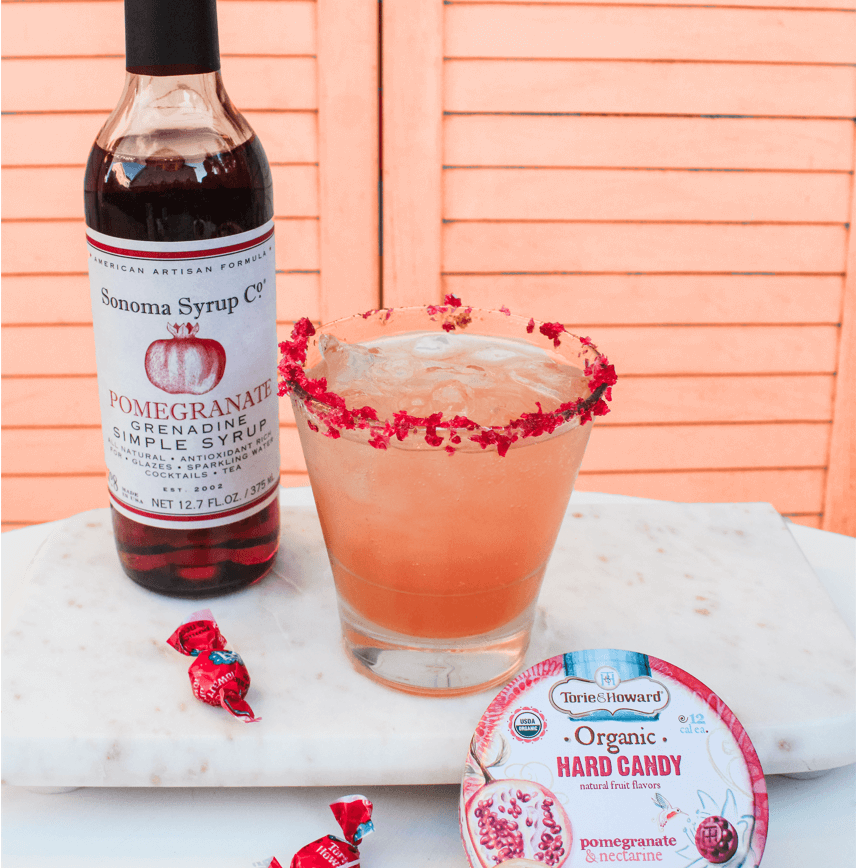 What You'll Need:
2 oz Ana Maria Rose Tequila or spirit of your choice
3 oz sparkling pink grapefruit juice/soda
1/2 oz lime juice
Lime wedge
Pour & Garnish
Moisten the outer rim of a glass with the lime wedge & coat the rim with crushed hard candies.

Strain the cocktail mixture into the glass. Top with a float of sparkling pink grapefruit soda.
Sip Back and Relax
Sip on your Pomegranate Paloma cocktail. Cheers!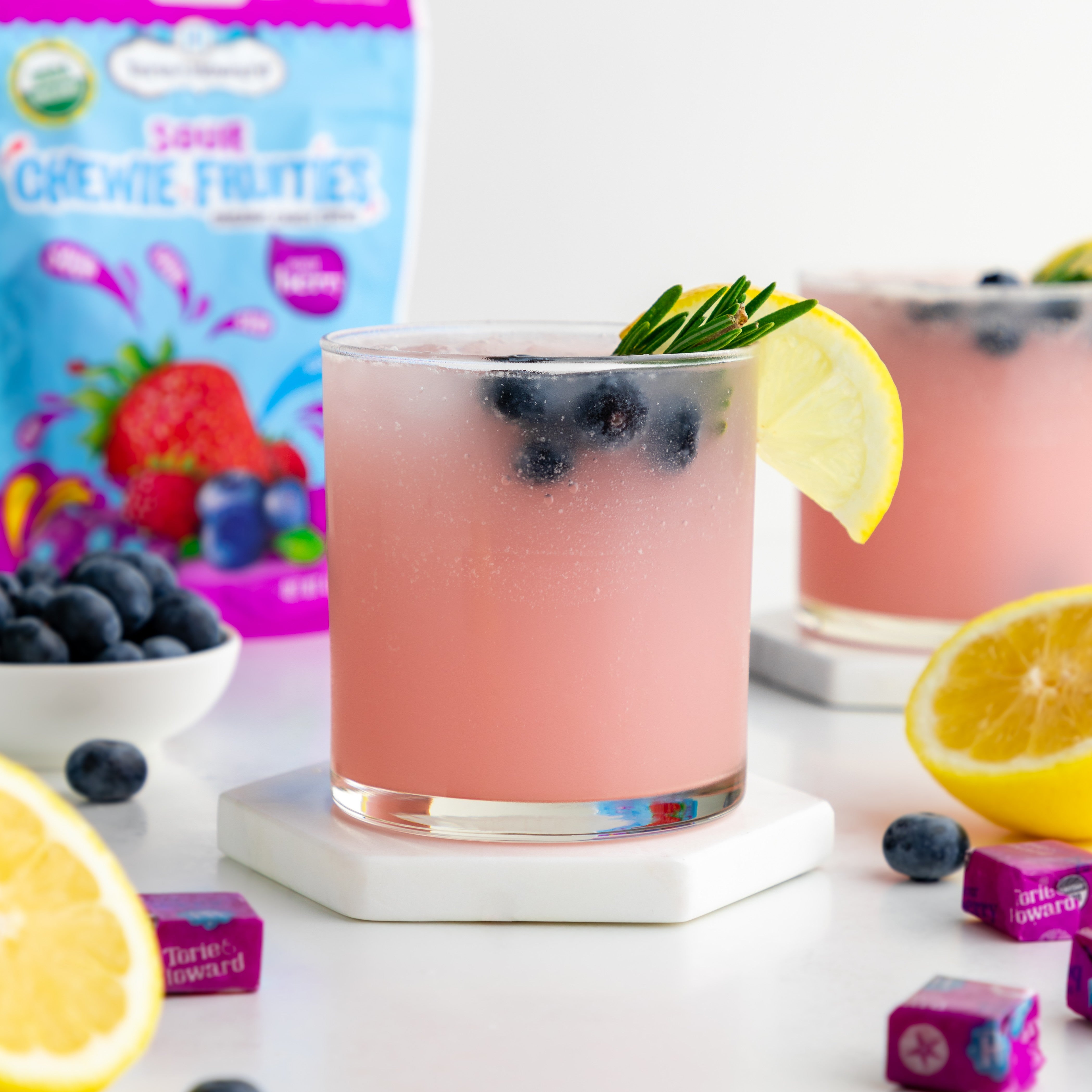 Talk about refreshing! This Sour Berry Spritzer is equally flavorful and hydrating. Featuring Sour Berry Chewie Fruities from the Torie & Howard Organic Candy brand, plus fresh fruit and mint, this is a serious treat for your taste buds.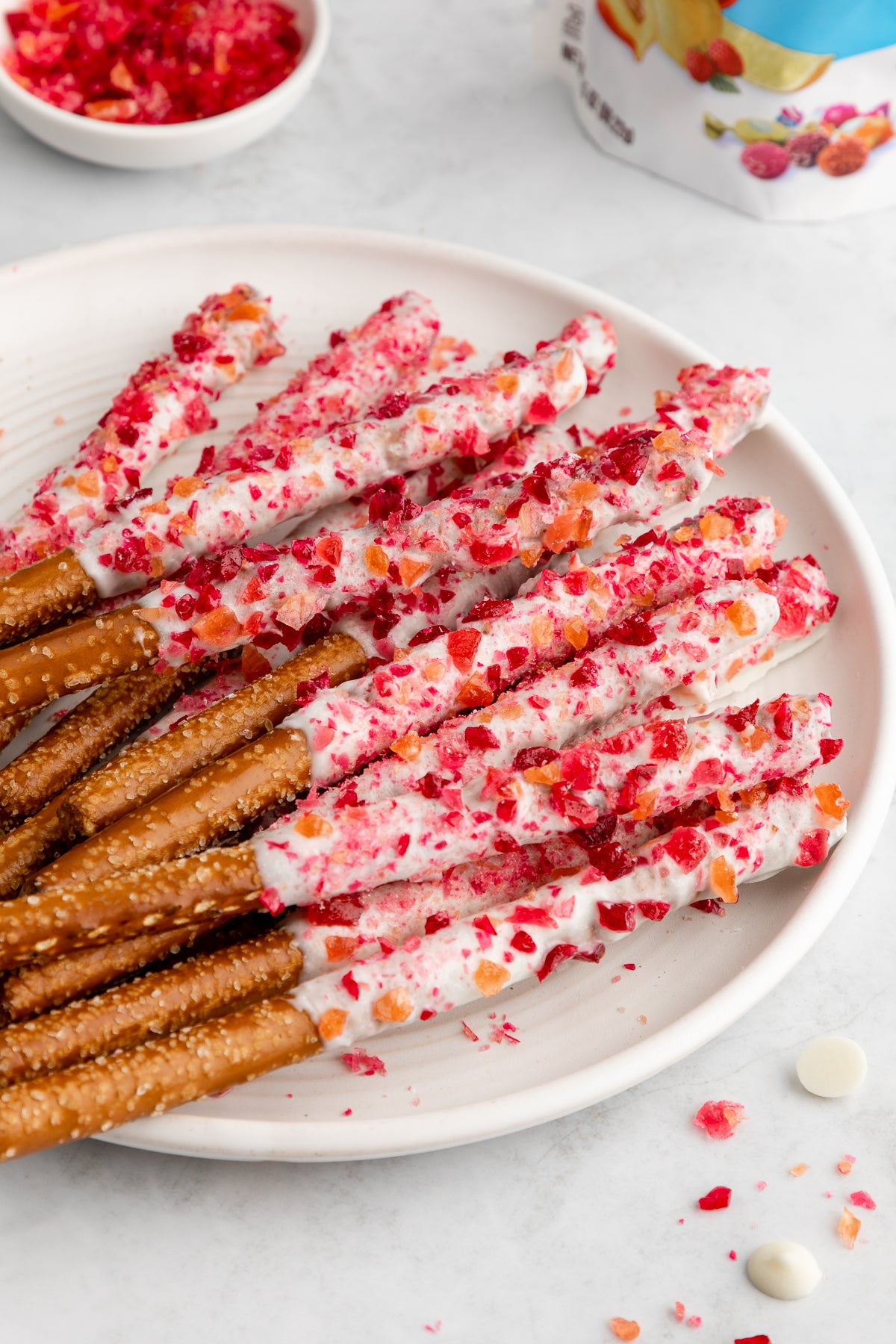 Sprinkled with tasty bits and pieces of Torie & Howard Assorted Organic Hard Candies, these white chocolate covered pretzel rods boast a beautiful mix of savory and sweet flavors. Give this easy peasy recipe a go!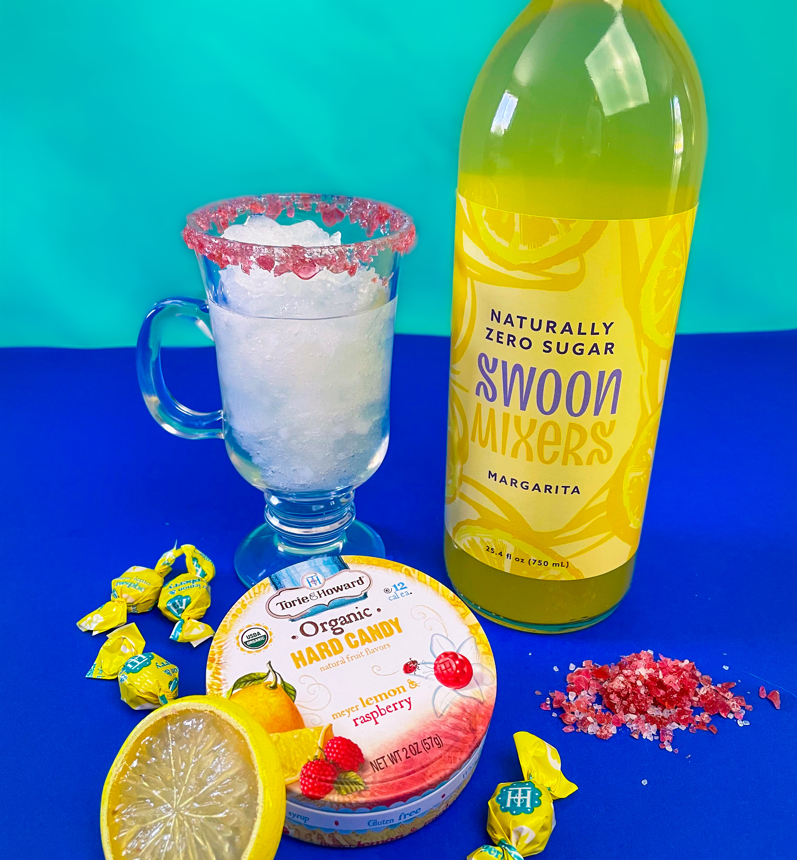 Fruity organic candy, soul-warming spirits and delicious flavor notes make up this tantalizingly tasty margarita!