Torie & Howard Mummy Cookies Recipe
Featuring Torie & Howard Organic Hard Candies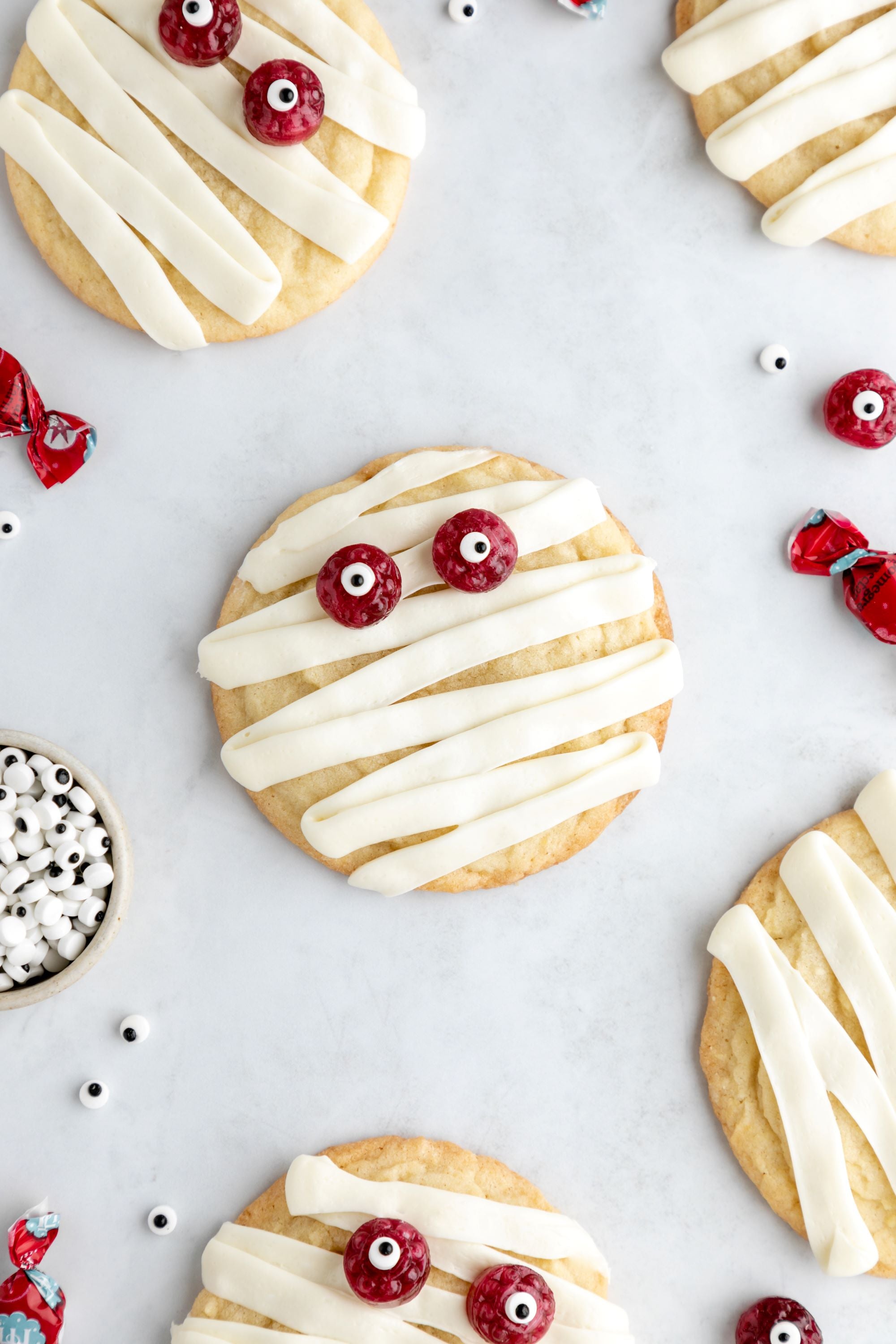 What You'll Need:
24 eyeball sprinkles
12 sugar cookies
2 cups vanilla frosting
Make and frost your cookies
Pipe vanilla frosting over baked sugar cookies, creating a mummified appearance.
Attach eyeball sprinkles to the candy eyes
Pipe a small dot of vanilla frosting onto the center of each hard candy. Top with an eyeball sprinkle.
Attach the eyes to the cookies
Top two candy eyeballs on top of each sugar cookie.
Dig in
Take a bite of your madly delicious mummy cookie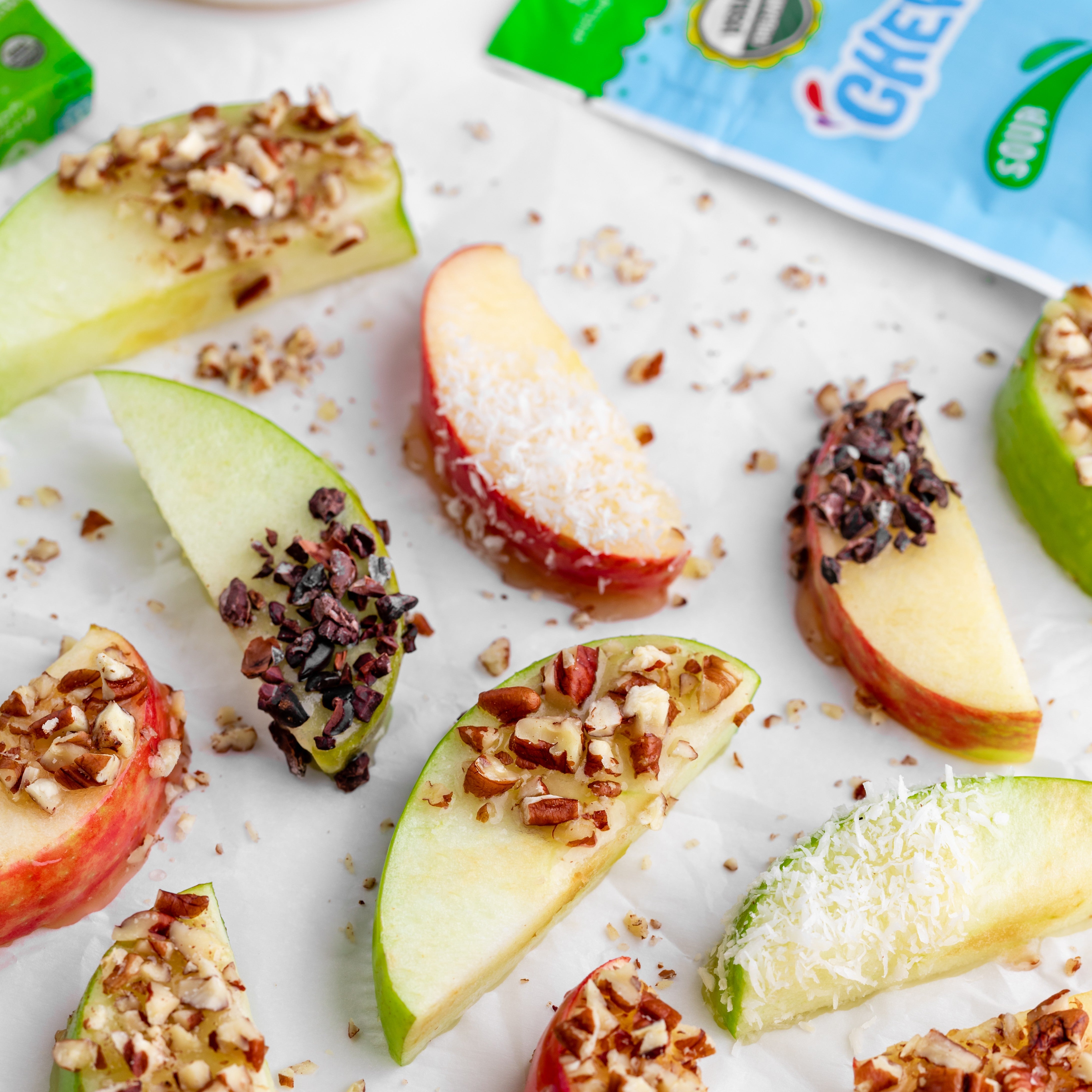 Sweet, sour, and even savory (depending on your toppings), these Candy Dipped Apple Slices are a delicious treat that you can feel awesome about snacking on. Perfect for fall or any other season!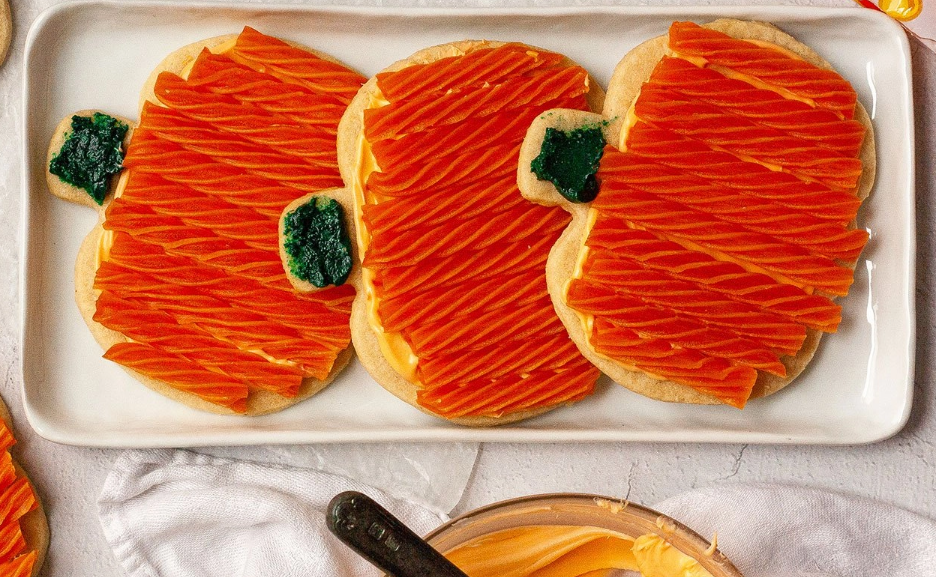 Skip the pumpkin pie and dig into a uniquely tasty twist on fall treats. These Red Vines Pumpkin Cookies feature limited edition Red Vines Twists!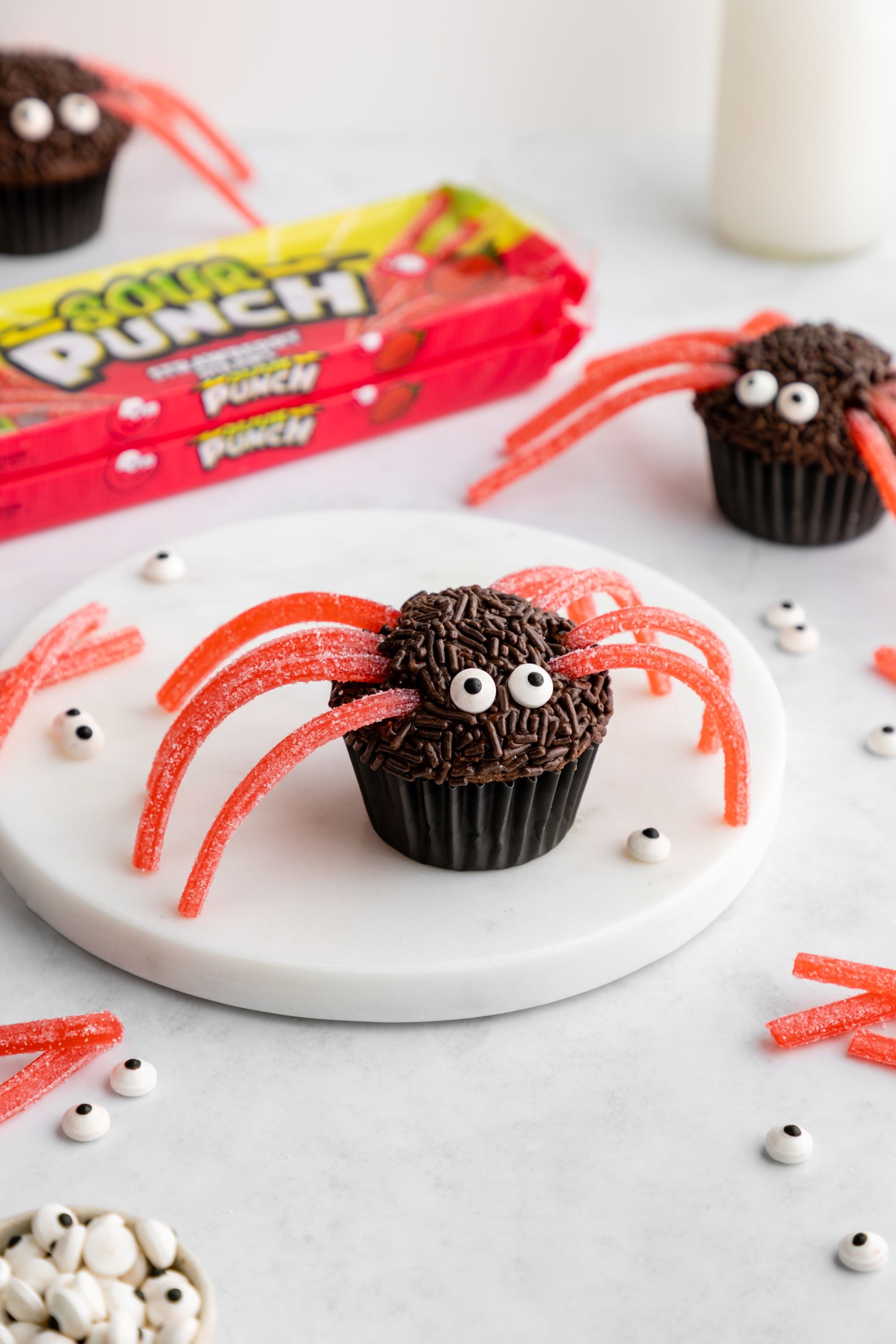 Not all spiders are scary! In fact, some are delicious. Featuring Sour Punch Strawberry Straws as the legs, give these scrumptiously silly Spider Cupcakes a try.