Torie & Howard Dirt Cups with Candy Carrots Recipe
With Blood Orange & Honey Chewie Fruities
DIRECTIONS
Vigorously shake the can of full-fat coconut milk to mix the contents inside. In a small pot, add coconut milk. Warm over medium-low heat, whisking together just until it reaches a very light boil.

Add chocolate chips, maple syrup, cocoa powder, vanilla extract, and salt. Whisk together until evenly combined.

Remove from heat and pour chocolate mixture into a large bowl. Cover and chill in the refrigerator overnight.

Unwrap the Blood Orange & Honey Chewie Fruities. Using clean hands, form into the shape of carrots. Gently insert a toothpick in the top to create a hole, about ¼ of the way through. Then, insert small fresh mint leaves to create the green carrot stems.

Divide chocolate pudding into glasses. Top with crushed chocolate sandwich cookies and the candy carrots. Enjoy!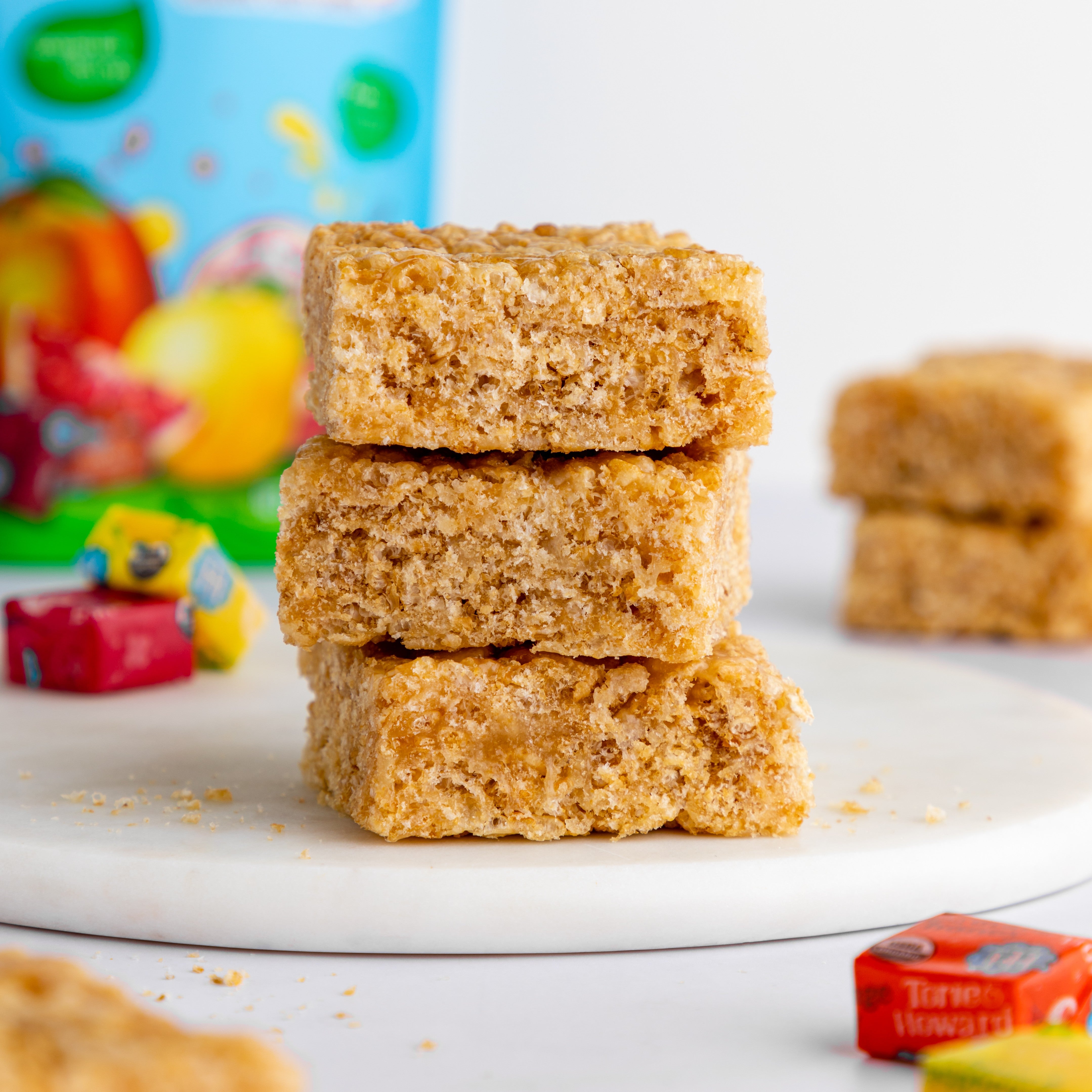 Crispy and uniquely fruity, these Chewie Fruitie Rice Crispy Treats are the perfect after school treat or pool day snack! Pick a flavor (or two) of your favorite Torie & Howard Chewie Fruities Organic Candy and head to your snack creation station.
Introducing a yummy and easy Easter treat that everybunny will love to eat! These Bunny Rice Cakes feature Sour Punch Assorted Bites as the whiskers.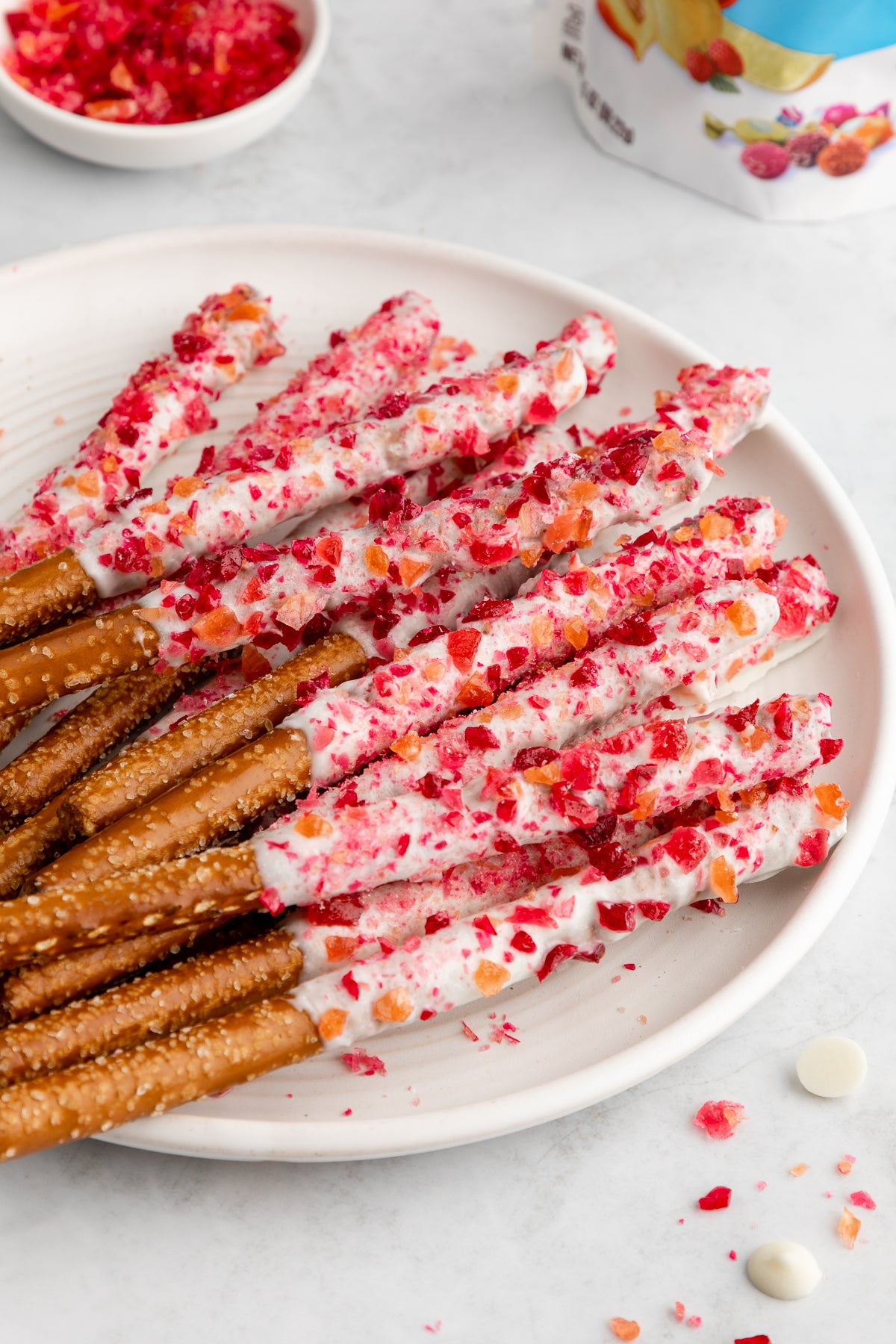 Sprinkled with tasty bits and pieces of Torie & Howard Assorted Organic Hard Candies, these white chocolate covered pretzel rods boast a beautiful mix of savory and sweet flavors. Give this easy peasy recipe a go!