Sour Punch Witch Finger Cupcakes Recipe
Featuring Sour Punch Rad Red Chewy Candy Bites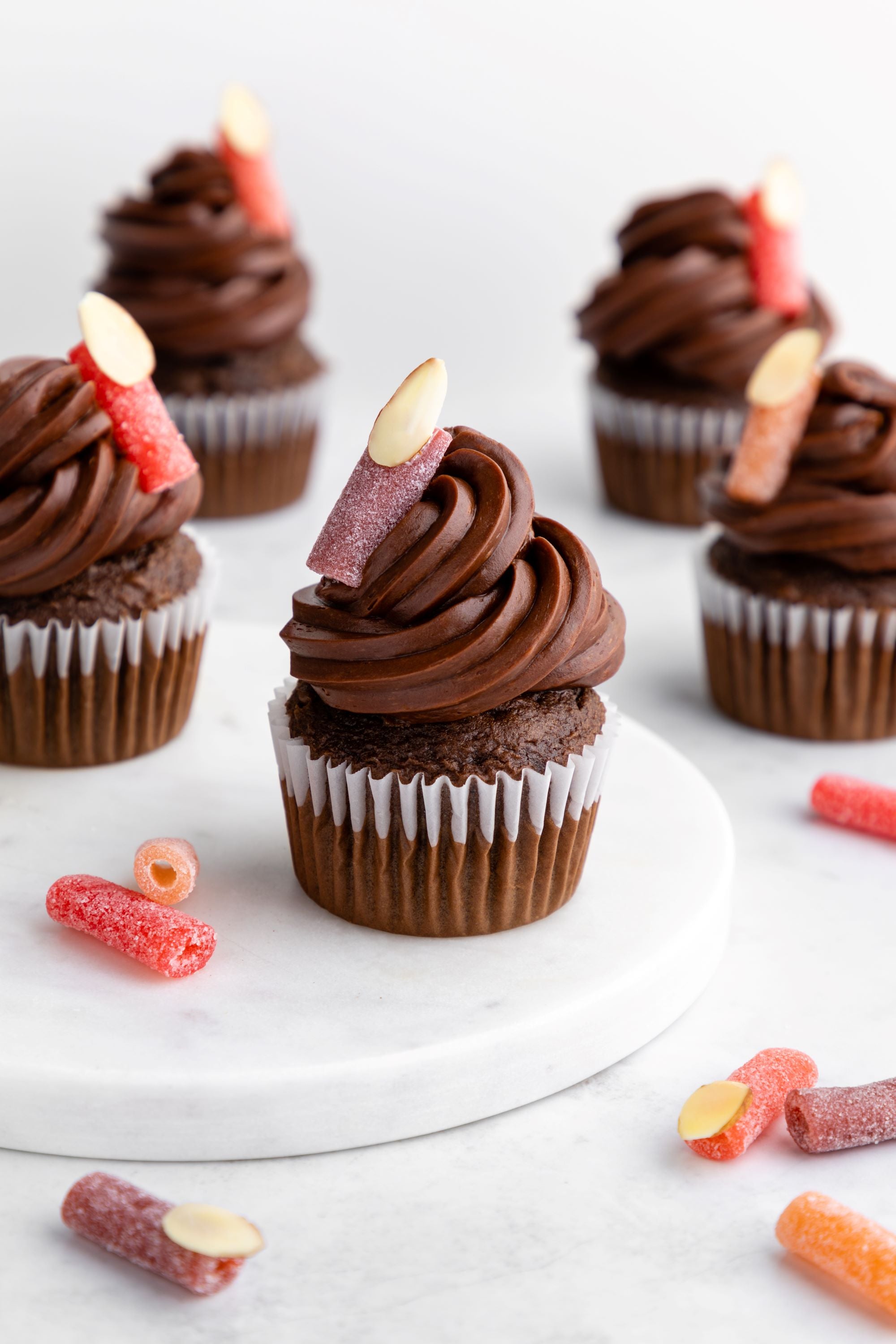 What You'll Need:
1 bag Sour Punch Rad Reds Bites Candy
12 sliced almonds
12 chocolate cupcakes
2 cups chocolate frosting
Make your cupcakes
Make a dozen chocolate cupcakes and open your bag of Sour Punch Rad Reds
Frost your candy bites
Pipe a small dot of frosting onto the tip of each candy bite.
Place the witch nail on the candy finger
Top with a sliced almond, creating the appearance of a witch fingernail.
Frost your cupcakes and place the witch fingers
Pipe a thick swirl of chocolate frosting onto each chocolate cupcake. Top each chocolate cupcake with a Sour Punch witch finger.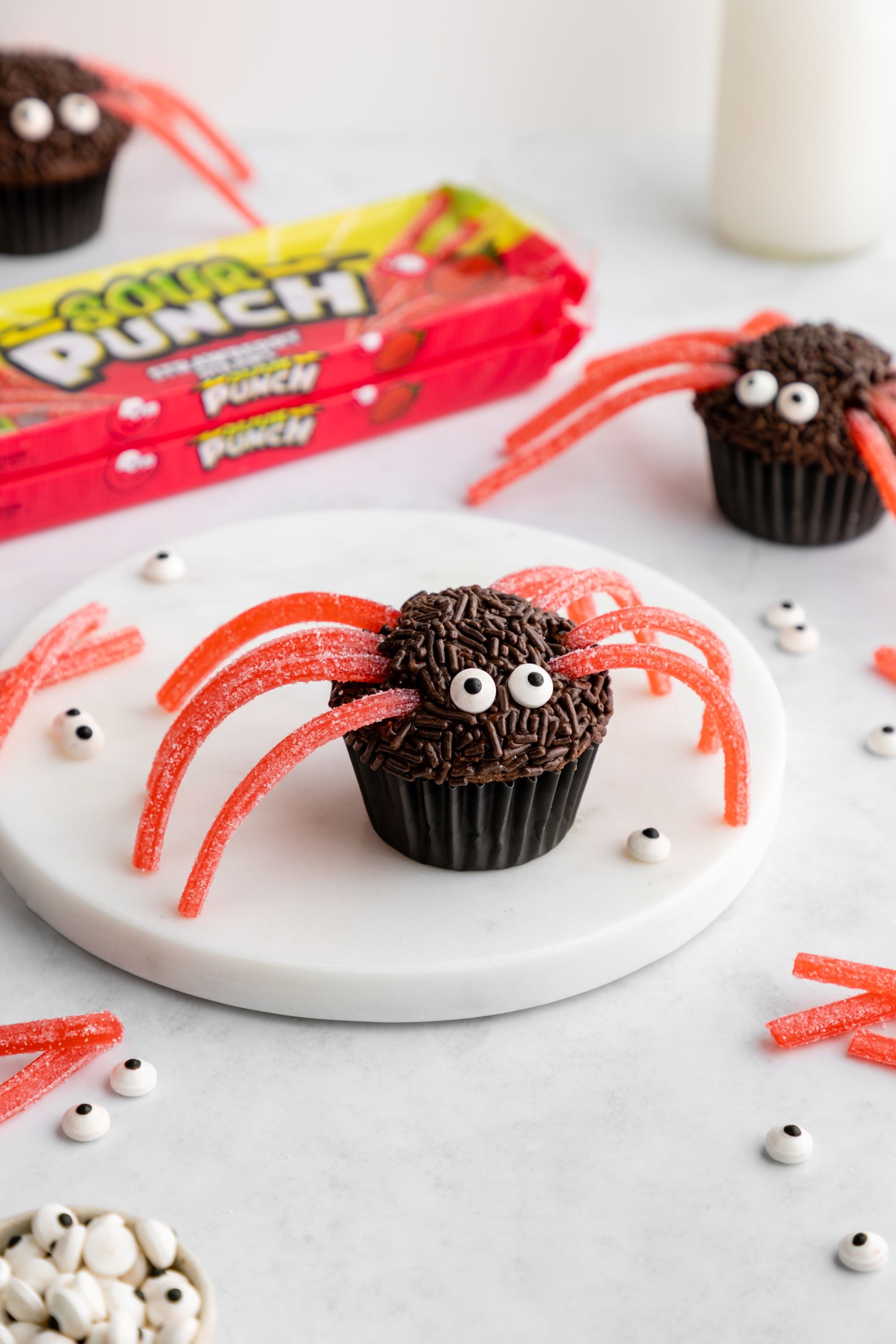 Not all spiders are scary! In fact, some are delicious. Featuring Sour Punch Strawberry Straws as the legs, give these scrumptiously silly Spider Cupcakes a try.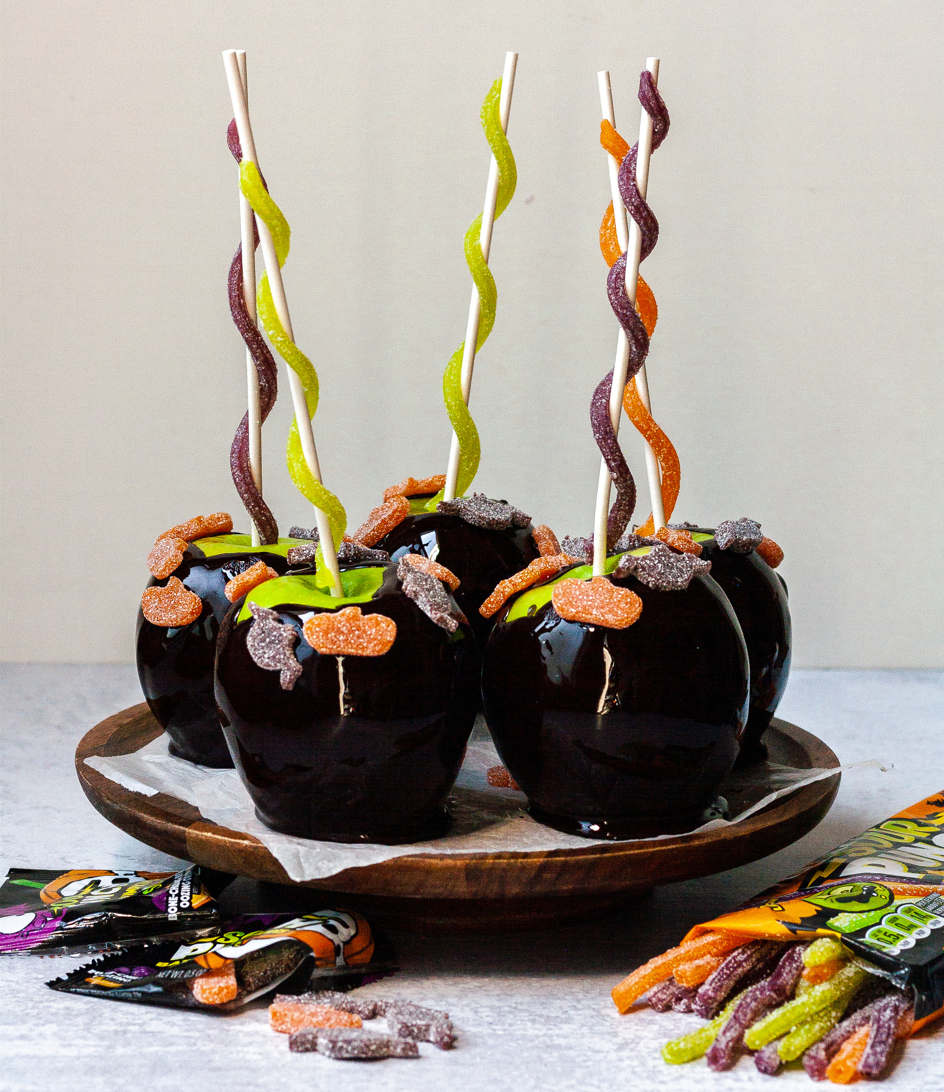 A candy apple a day keeps the monsters away! This fall, have a blast creating your own candy apples with Sour Punch Spooky Straws and Bats & Pumpkins as the decorations.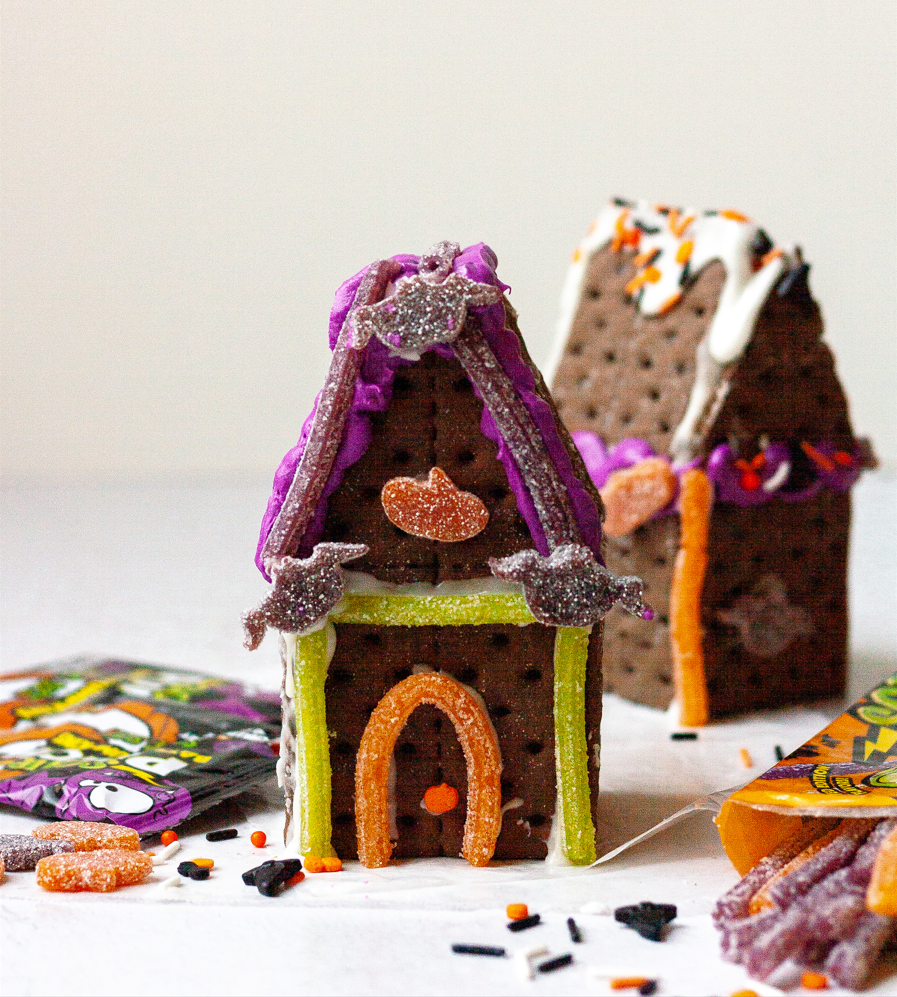 Create new thrilling traditions to pass on for all Hallows' Eve to come. The Sour Punch Haunted House is a fangtastic activity to try with all your favorite little monsters.