Sour Punch Spider Cupcakes Recipe
Featuring Sour Punch Strawberry Candy Straws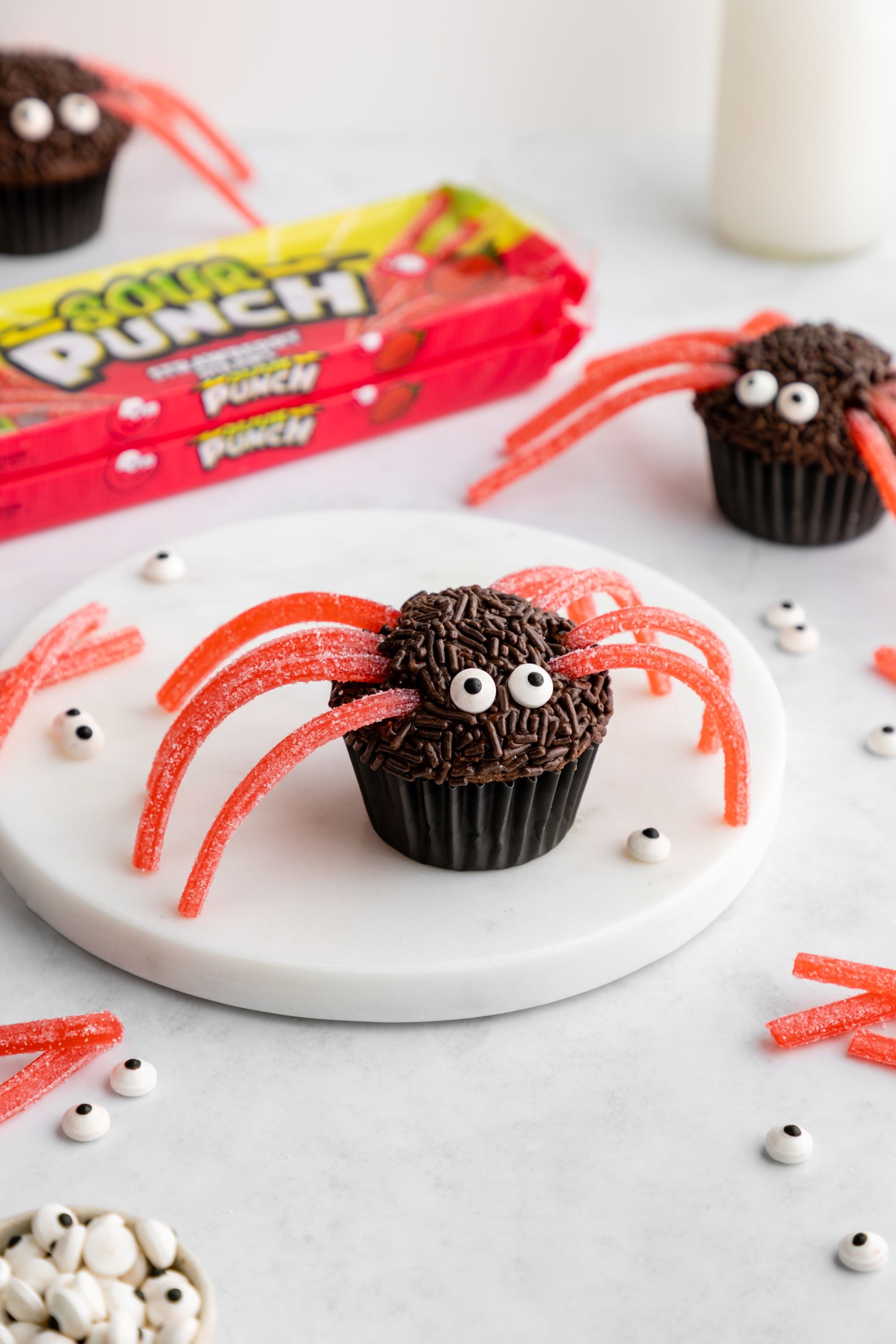 Make and frost your cupcakes
Make a dozen chocolate cupcakes and frost them with chocolate frosting
Dip in sprinkles
Add chocolate sprinkles to a bowl. Dip each frosted cupcake into the sprinkles, coating the entire surface.
Add the eyes
Pipe two small dots of frosting onto the front center of each cupcake. Attach two eyeball sprinkles on top.
Insert the candy straw legs
Slice each Sour Punch Strawberry Straw in half.

Gently insert four Sour Punch Strawberry Straw halves into each side of the cupcake, creating eight spider legs.

Enjoy!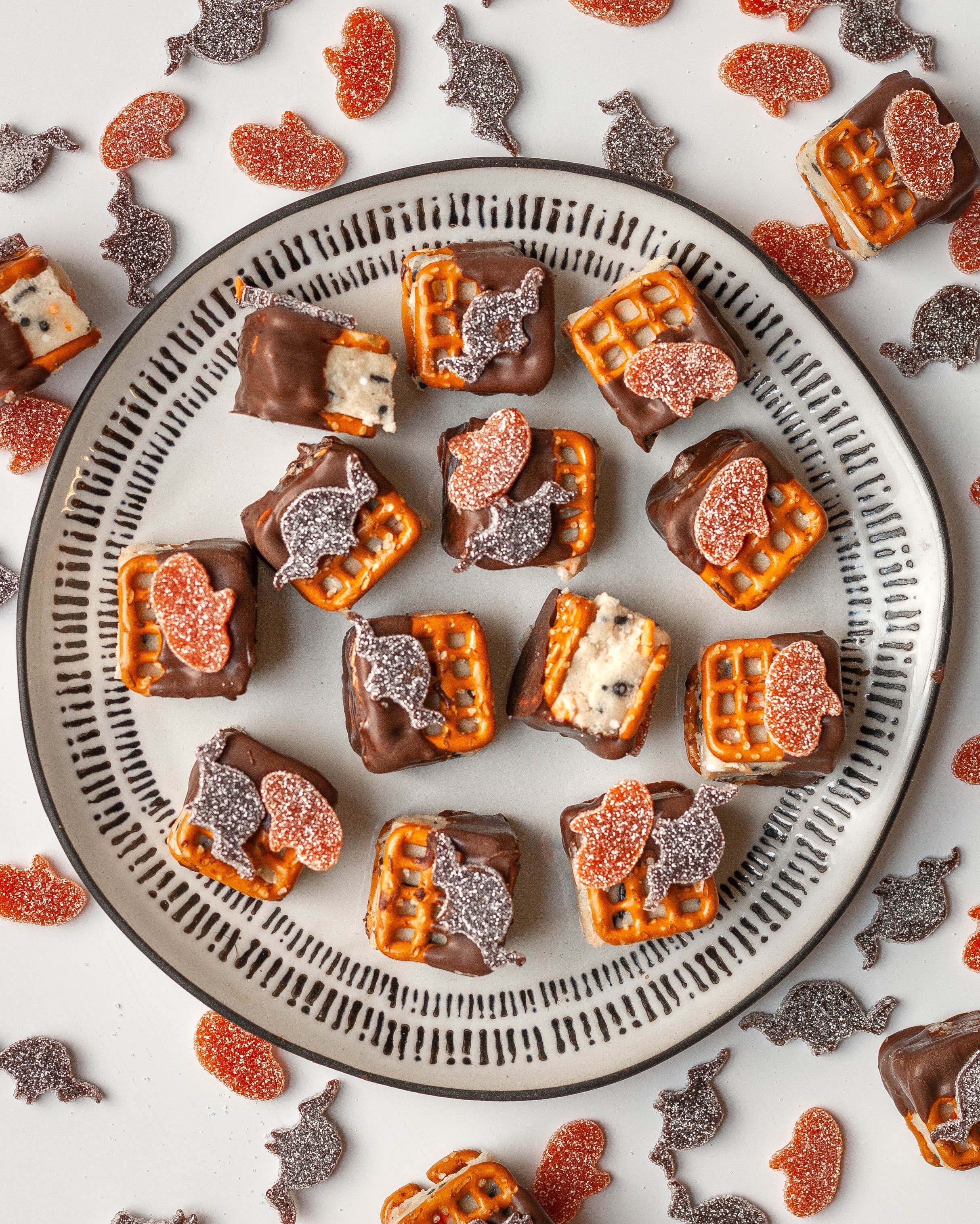 You've never experienced a sandwich quite like this! Prepare to indulge in savory-sweet perfection that is spookily delicious. These no-bake sandwich desserts feature edible cookie dough and Sour Punch Bats & Pumpkins Halloween Candy.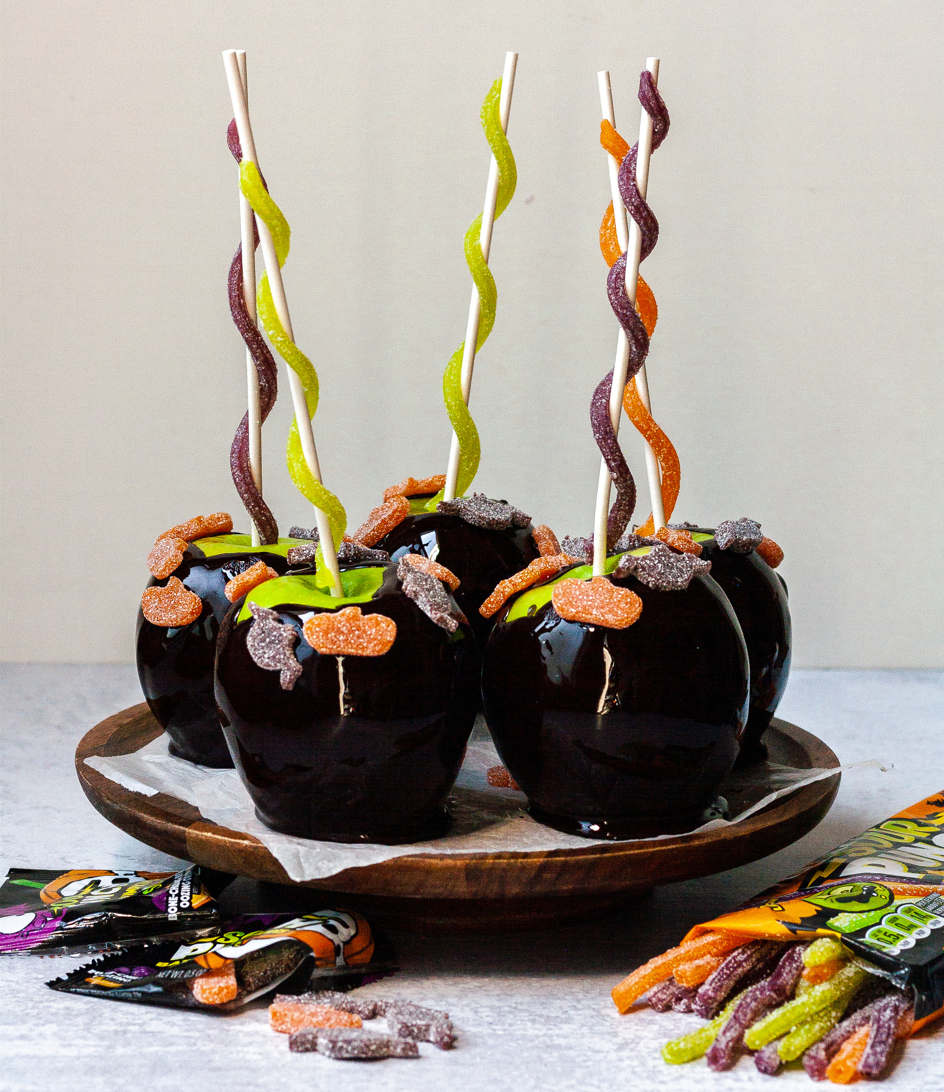 A candy apple a day keeps the monsters away! This fall, have a blast creating your own candy apples with Sour Punch Spooky Straws and Bats & Pumpkins as the decorations.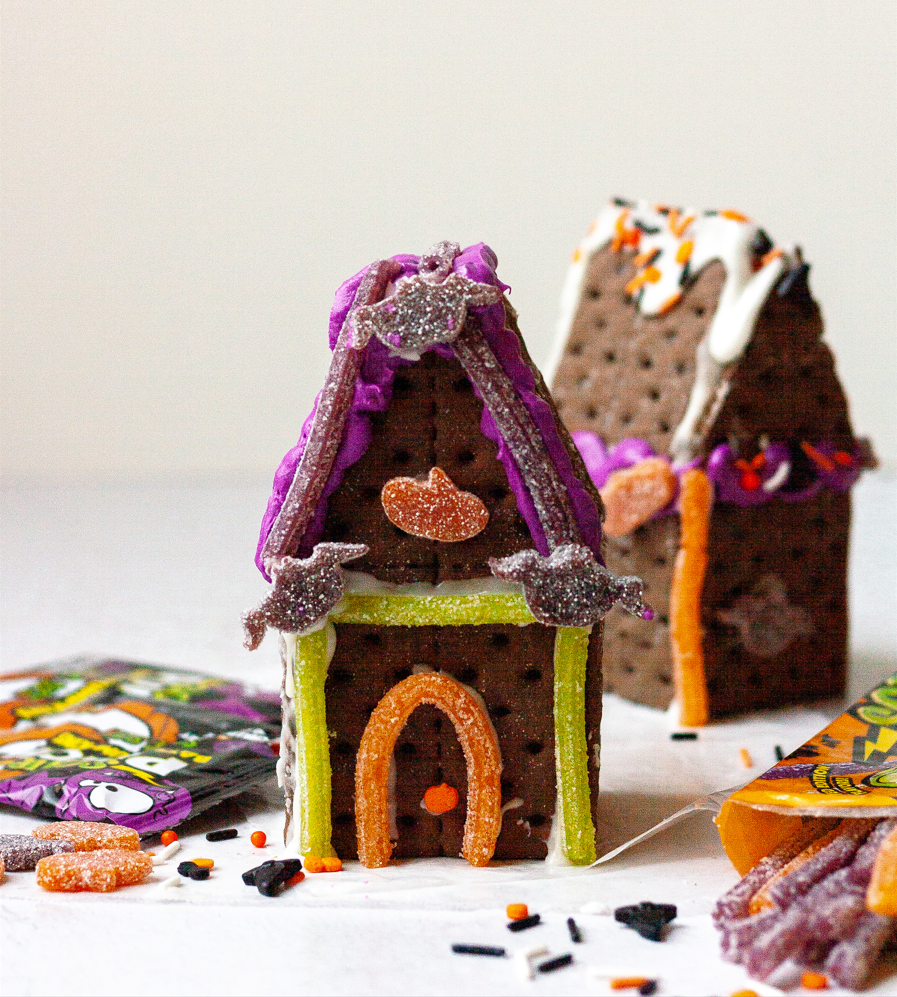 Create new thrilling traditions to pass on for all Hallows' Eve to come. The Sour Punch Haunted House is a fangtastic activity to try with all your favorite little monsters.