Red Vines Frankenstein Cupcakes Recipe
Featuring Red Vines Original Red Licorice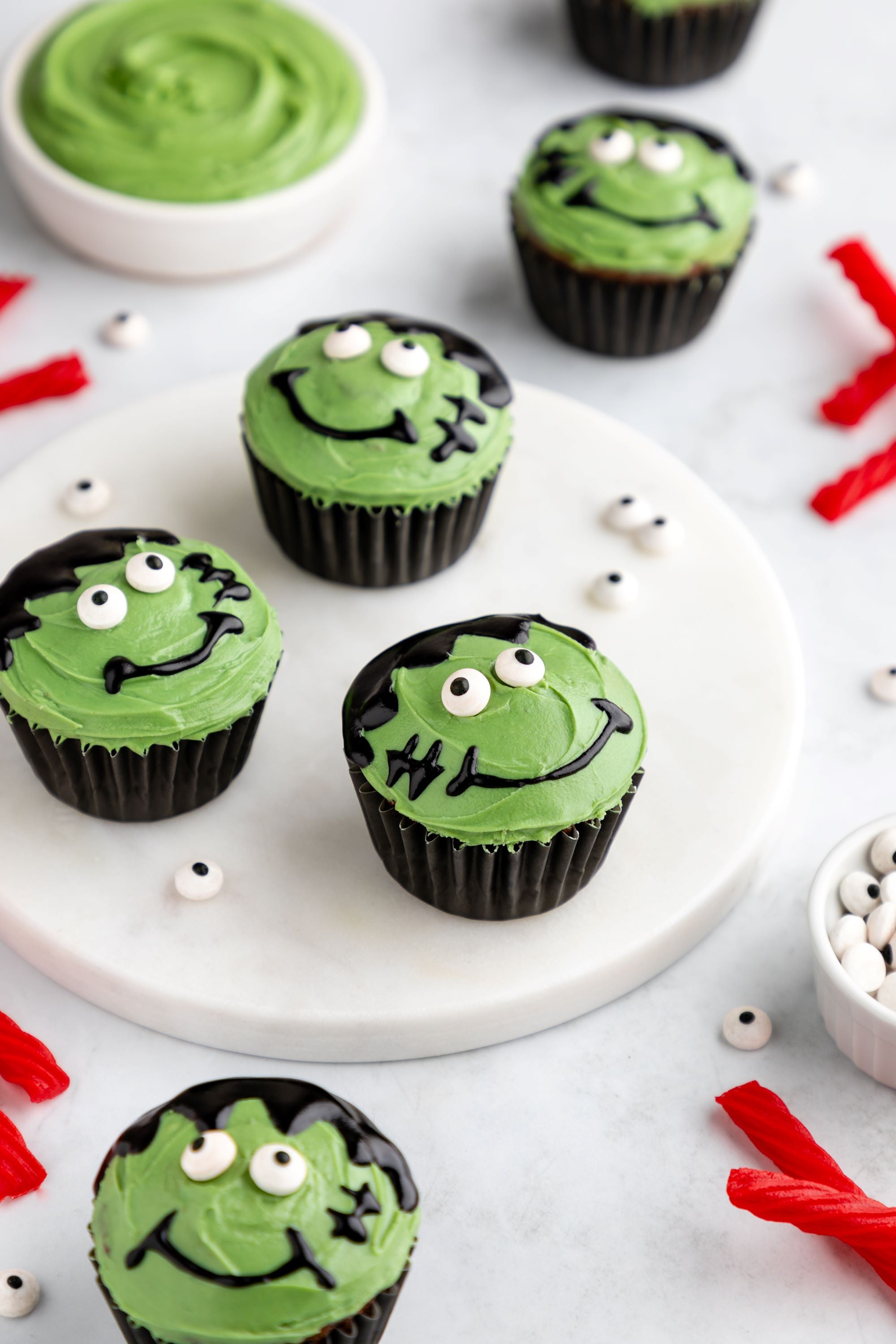 What You'll Need:
¾ cup water
1 tsp sugar
2 cups vanilla frosting
1-2 tbsp matcha powder (or 1-2 tsp green food coloring)
24 eyeball sprinkles
Core the cupcakes
Gently core your chocolate cupcakes, removing half of the center. Save the cored cake as it will be needed later.
Melt Red Vines into an ooey gooey jelly
Combine Red Vines Original Red Twists, water, and sugar in a small pot over medium-low heat. Cook, stirring together constantly, until the licorice is melted. Add more water as needed to prevent sticking. Once it reaches a jelly consistency, remove from heat and set aside.
Pipe the jelly into cupcake centers
Transfer jelly into a piping bag with a circular tip (or use the cupcake corer). Gently pipe the jelly into the center of each chocolate cupcake.
Top with the cupcake core that you set aside
Top with the cored cake to seal shut.
Frost the cupcakes
In a large bowl, combine vanilla frosting and matcha powder (or green food coloring) to create green frosting.

Frost the chocolate cupcakes.
Use icing and candy eyeballs to decorate
Use the black icing to pipe hair, stitches, and a smile onto the cupcakes, creating a frankenstein appearance. Top with two eyeball sprinkles.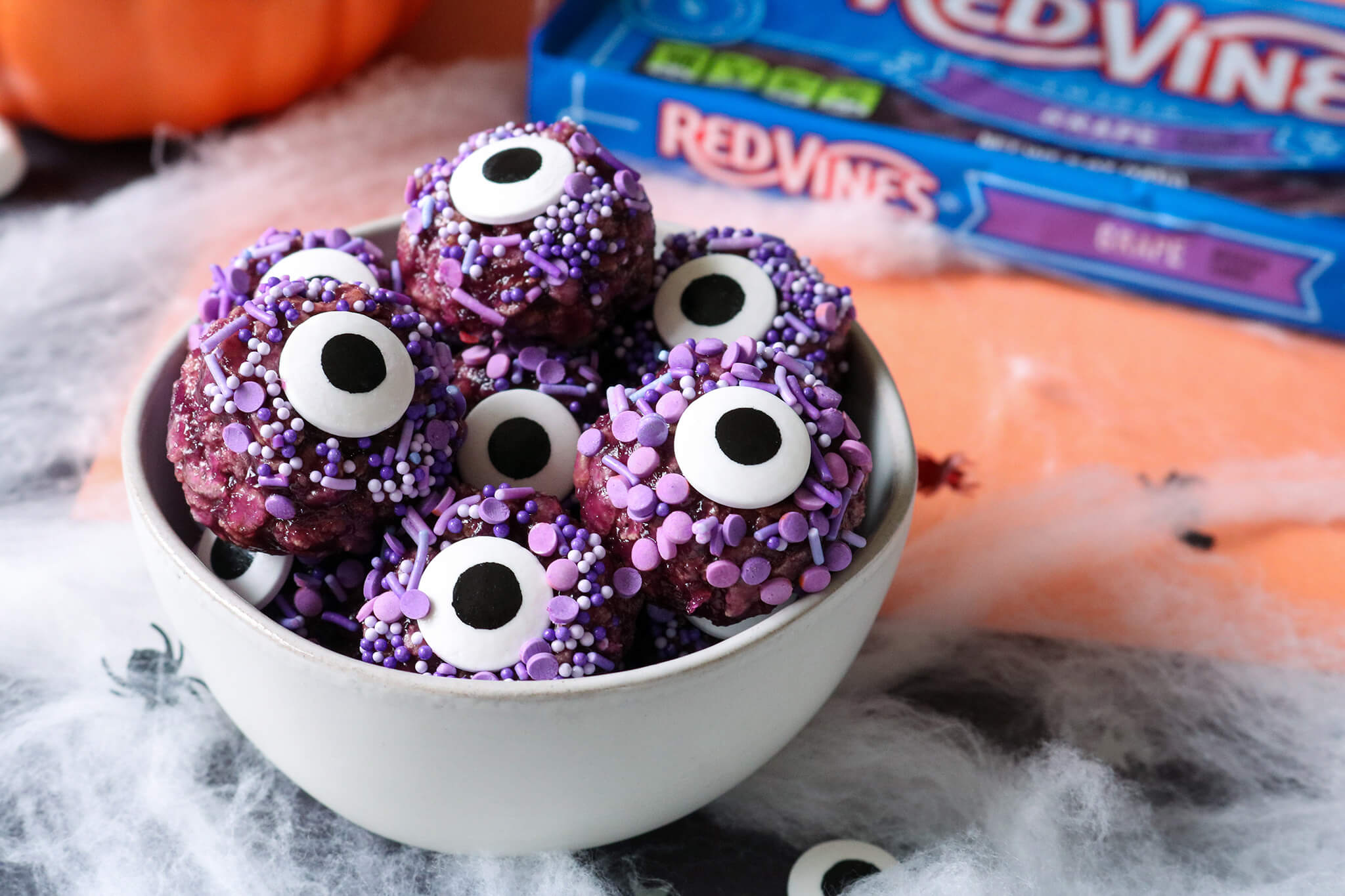 Need a spooky tasty treat for your Halloween party? These Purple Monster Eyeballs are sweet and spooky and fun to make!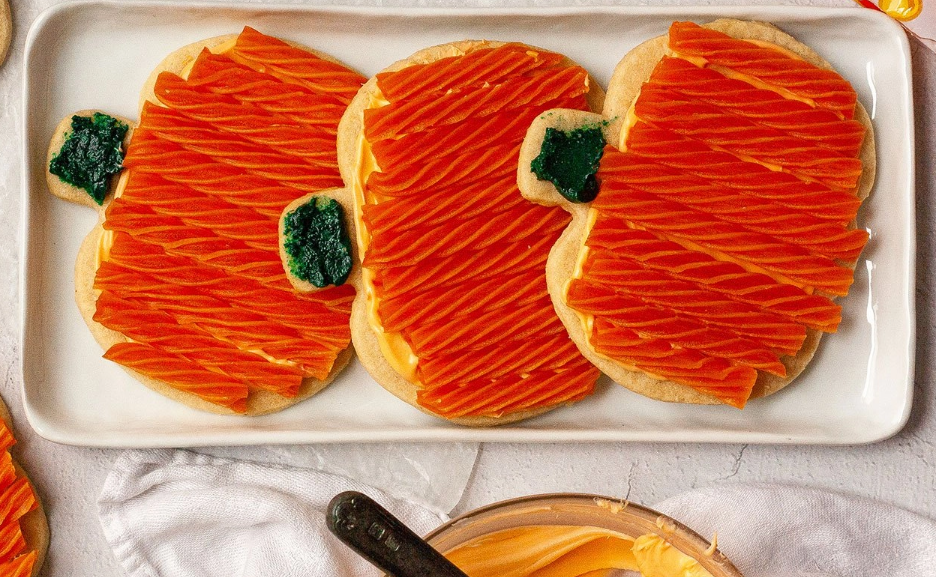 Skip the pumpkin pie and dig into a uniquely tasty twist on fall treats. These Red Vines Pumpkin Cookies feature limited edition Red Vines Twists!