Lemon Raspberry Red Vines Bars Recipe
With Red Vines® Easter Candy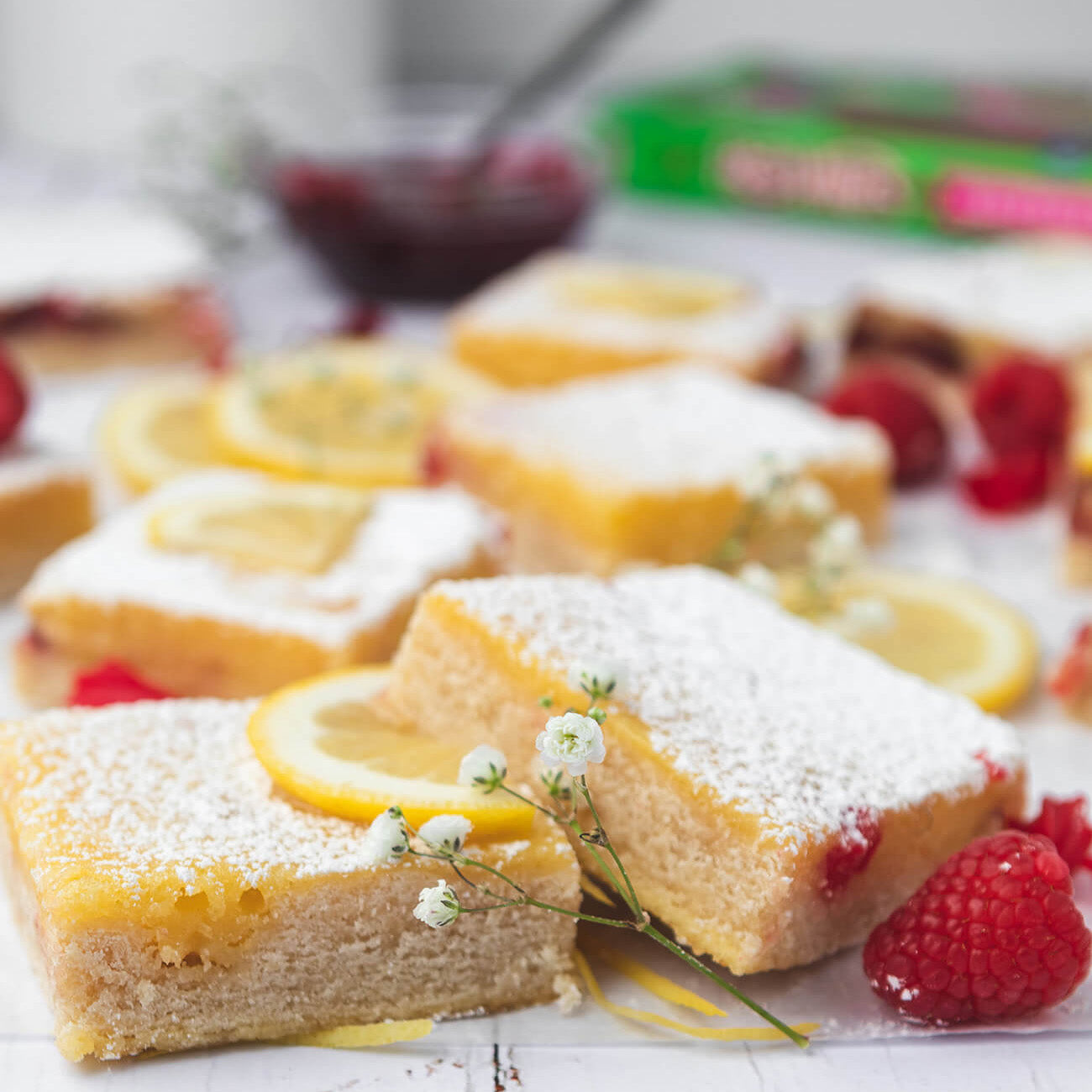 What You'll Need:
Makes 1 Dozen Bars
2 cups granulated sugar
½ cup flour
6 eggs (room temperature)
1 teaspoon lemon zest
1/2 cup raspberry jam
1 cup lemon juice
1/2 cup powdered sugar
1 cup butter (softened)
1/2 cup granulated sugar
1 teaspoon vanilla
1/2 teaspoon Salt
2 cups flour
Prep and Preheat Oven
Gather ingredients.

Prepare a 9×13 baking pan with two sheets of parchment paper, leaving a little overhang to make for easy removal. Set aside.

Preheat oven to 350 degrees Fahrenheit.
Make Crust and Layer Into Baking Pan
In a bowl, mix together butter and sugar.

Add vanilla, salt, and then flour. When the dough comes together, press a thin even layer into the bottom of the parchment lined baking pan.

Set crust aside and let cool while preparing the filling.
Make Lemon Filling
For the filling, mix together sugar, flour, eggs, lemon juice, and lemon zest, until fully incorporated.

Pour over the cooled crust and drop raspberry jam into the filling one tablespoon at a time.
Swirl In Raspberry Filling
Use a toothpick to swirl the raspberry jam throughout the filling.
Add Red Vines Licorice and Bake
Cut Raspberry Red Vines into small pieces and drop into the filling.

Bake for 20-25 minutes until the filling is set and golden brown around the edges.
Let Cool and Sprinkle with Powdered Sugar
Let cool at room temperature for at least one hour before removing from the pan. Transfer to the refrigerator to cool for another 2 hours.

When completely cool, cut into 12 bars and sprinkle with powdered sugar.
Display and Enjoy
Display as you wish and enjoy!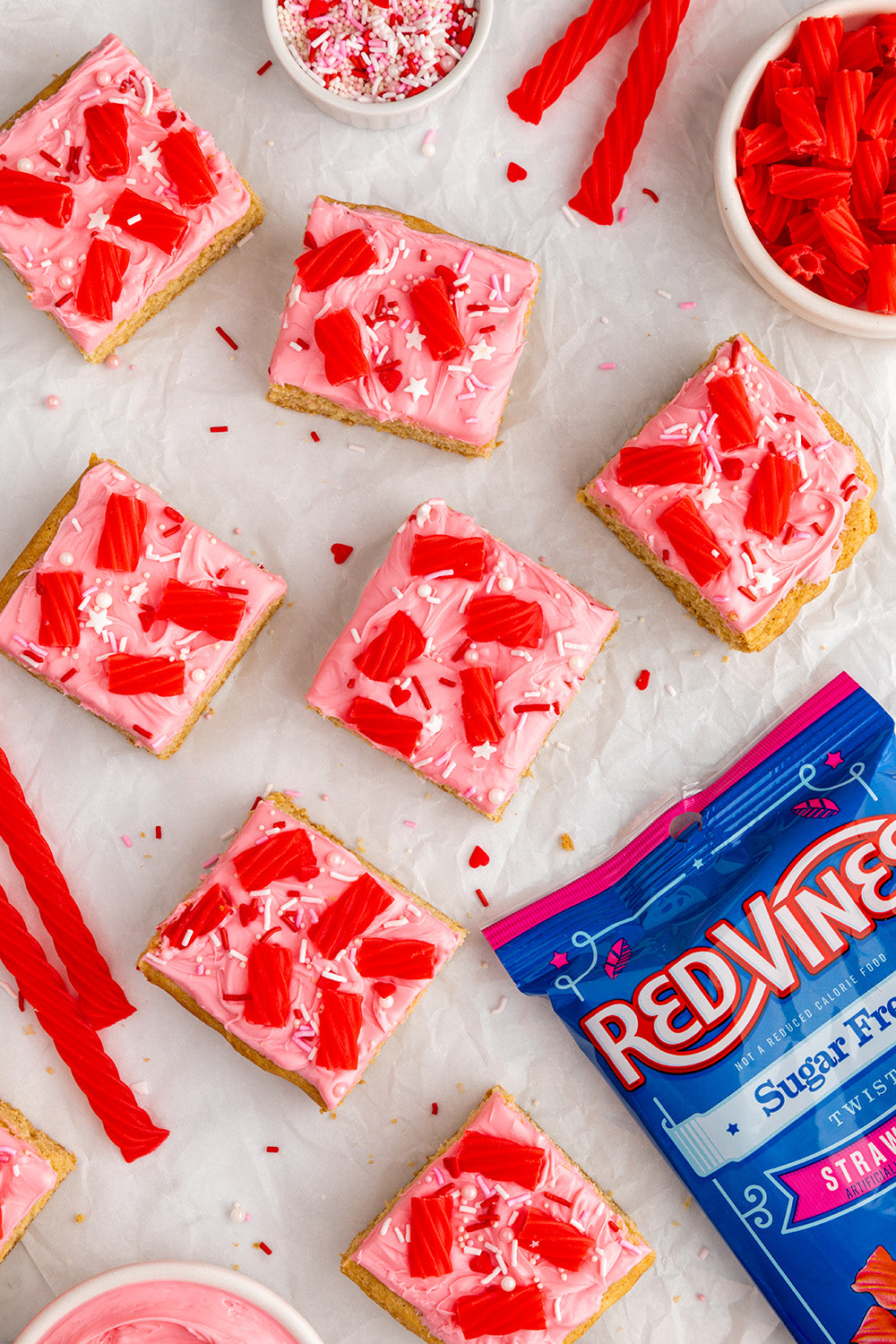 Featuring Red Vines Sugar Free Strawberry Twists, these vibrant Strawberry Sugar Cookie Bars are a beautifully delicious treat for whenever your sweet tooth comes knocking! Perfect for adding a pop of color to your spring treat lineup.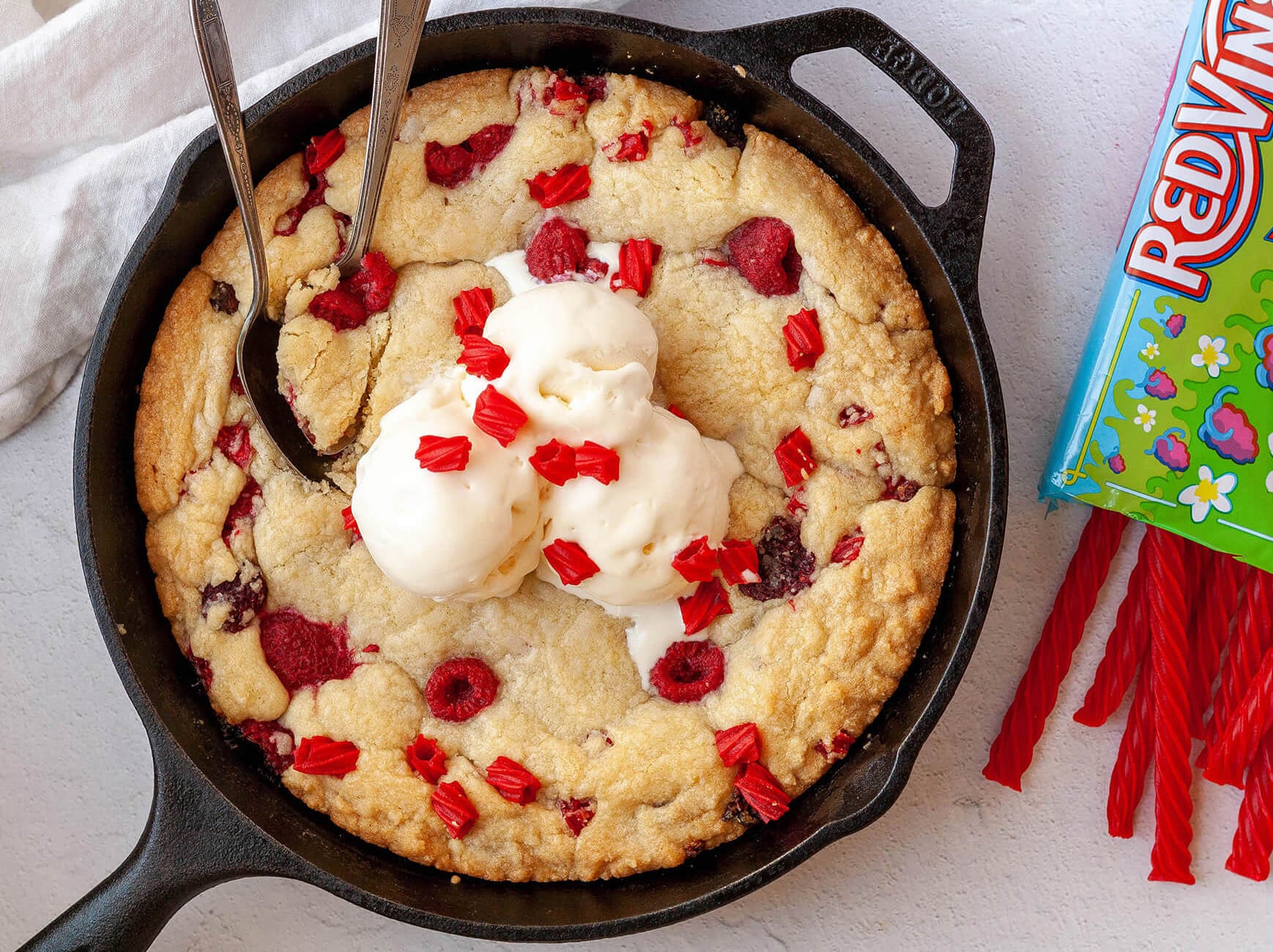 What's better than a sweet buttery cookie? A GIANT sweet buttery cookie with dashes of Red Vines Original Red Easter Twists!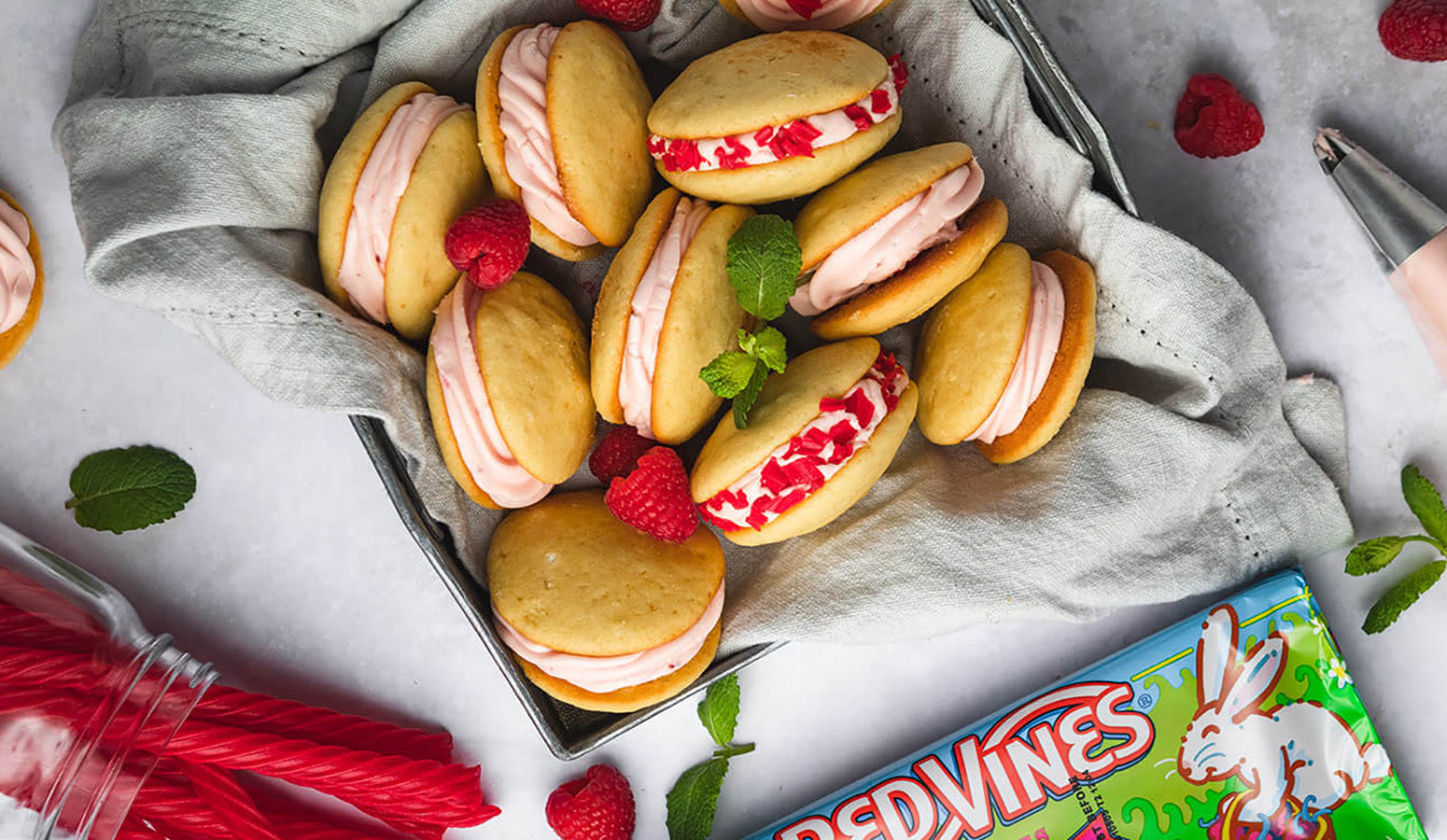 Whoopie for Whoopie Pies! Dig in to a vibrant springtime snack featuring flavorful Red Vines Easter Twists.