Lei Craft
With Torie & Howard Organic Candy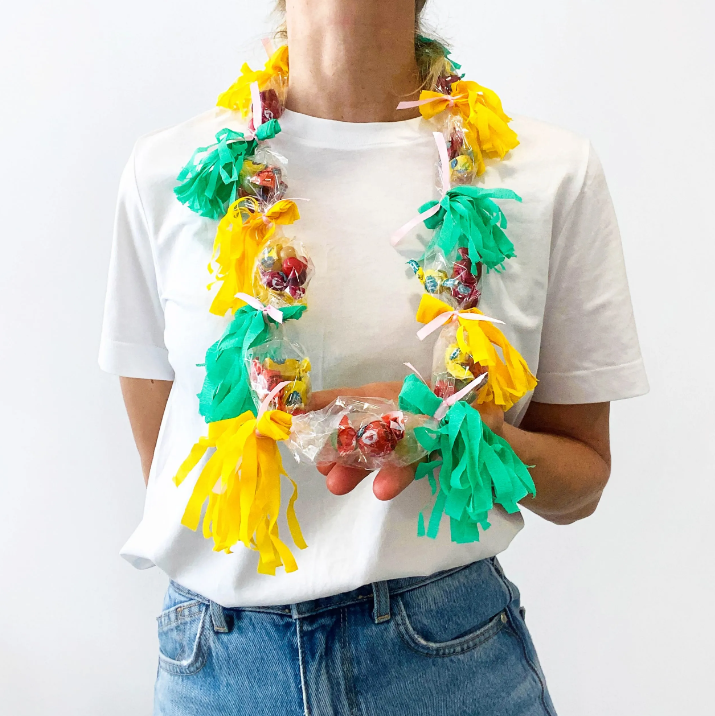 Compile your supplies
Gather the craft supplies and roll out a piece of clear foil.
Arrange candy evenly on clear foil
Arrange the candy evenly on the clear foil. We placed 5 times a small hand of candy on the foil. Try to keep about 1-inch wide spaces between the candy.

Wrap the foil around the candy and secure with a piece of tape between each candy section. Now you have ½ of your lei. Repeat this process, so you end up with two ½ leis.
Tape the two lei halves together
Tape the two ends of each candy lei together, so you end up with one big lei.
Cut ribbon and tie it around your candy sections
Cut 10 pieces of ribbon (depending on the amount of candy sections you created). Each ribbon piece should be around 5-7 inch.

Tie each ribbon around the clear foil on top of the tape.
Voila!
Your lei craft is done!
Similar Crafts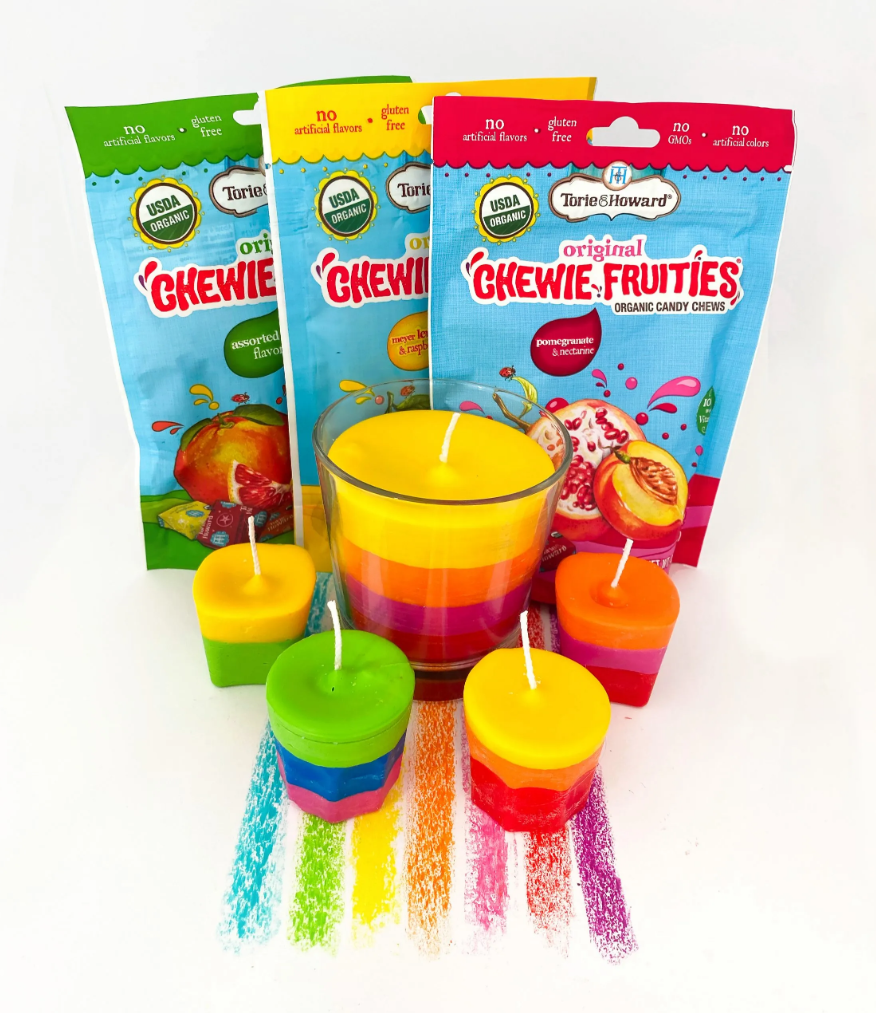 Colorful, creative, aesthetically pleasing, and FUN to make! This cool crayon craft is inspired by the vibrant colors of our Torie & Howard Organic Candy packaging.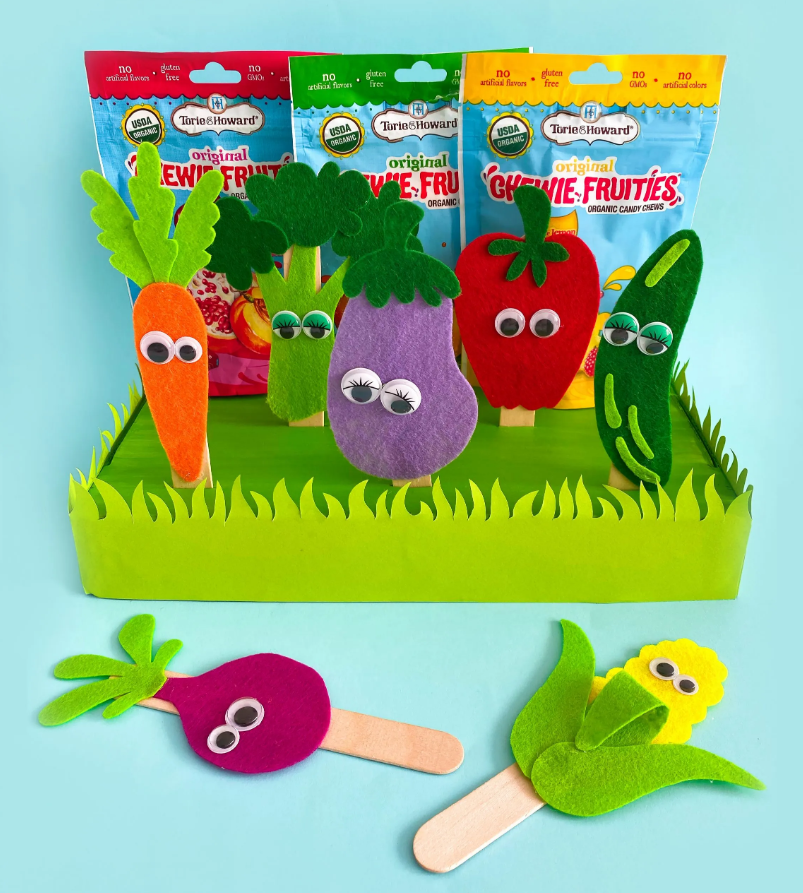 Celebrate "Plant a Vegetable Garden Day" with this craft from Torie & Howard! Gather your kiddos, friends, and supplies, and prepare for a veggie-tastic time.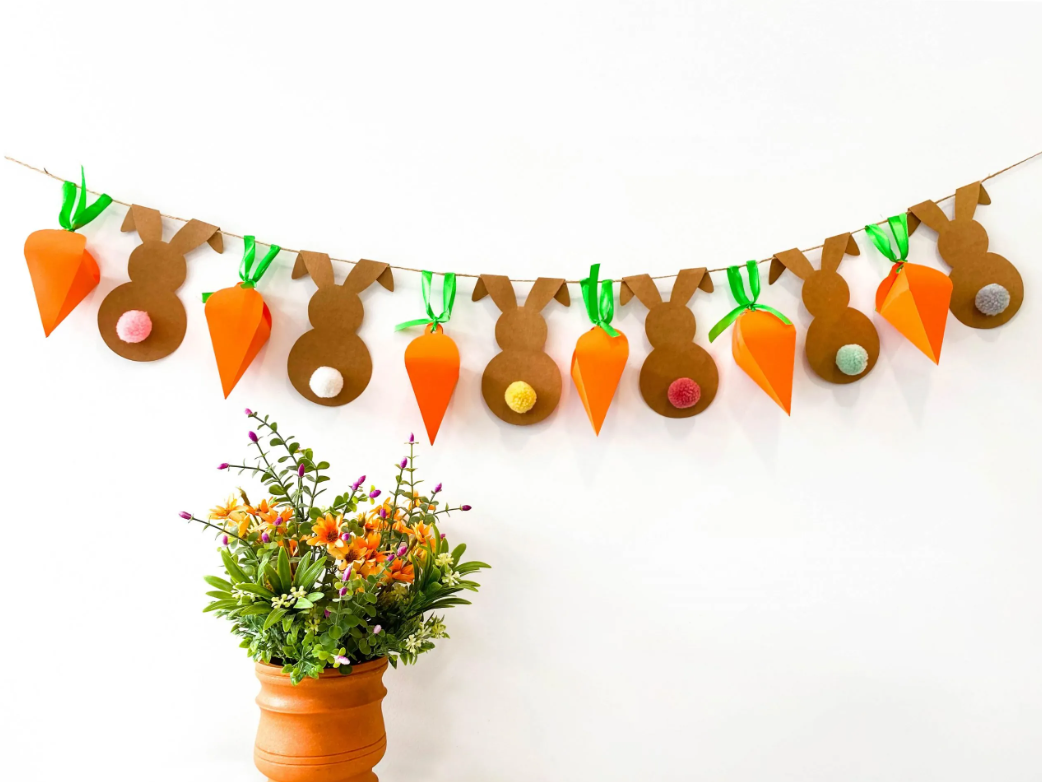 Looking for a fun way to enhance your Easter season? Gather your besties or kiddos and dive into this Easter Garland Craft featuring super cute carrots and bunnies (and Torie & Howard organic candy)!